The right lubricant can make anal play feel amazing. But with so many different varieties of lube to choose from, it can be a bit overwhelming. Here's our complete guide on how to choose the best lube for anal play.

Lube, condoms, and sex toys are similar in the sense that there's no one size fits all. Thankfully, we've tried, tested, and narrowed it down as follows:
Best lube for anal massage or fingering – Coconut oil
If you're new to anal play, massaging and inserting one finger is a necessary place to start. Don't think that you can jump straight to an anal plug or penis — it takes some time.
So, what lube should I use when giving an anal massage or if I'm trying solo anal fingering? Try something as simple as coconut oil. It's versatile, easy to find, and it's perfect for anal play.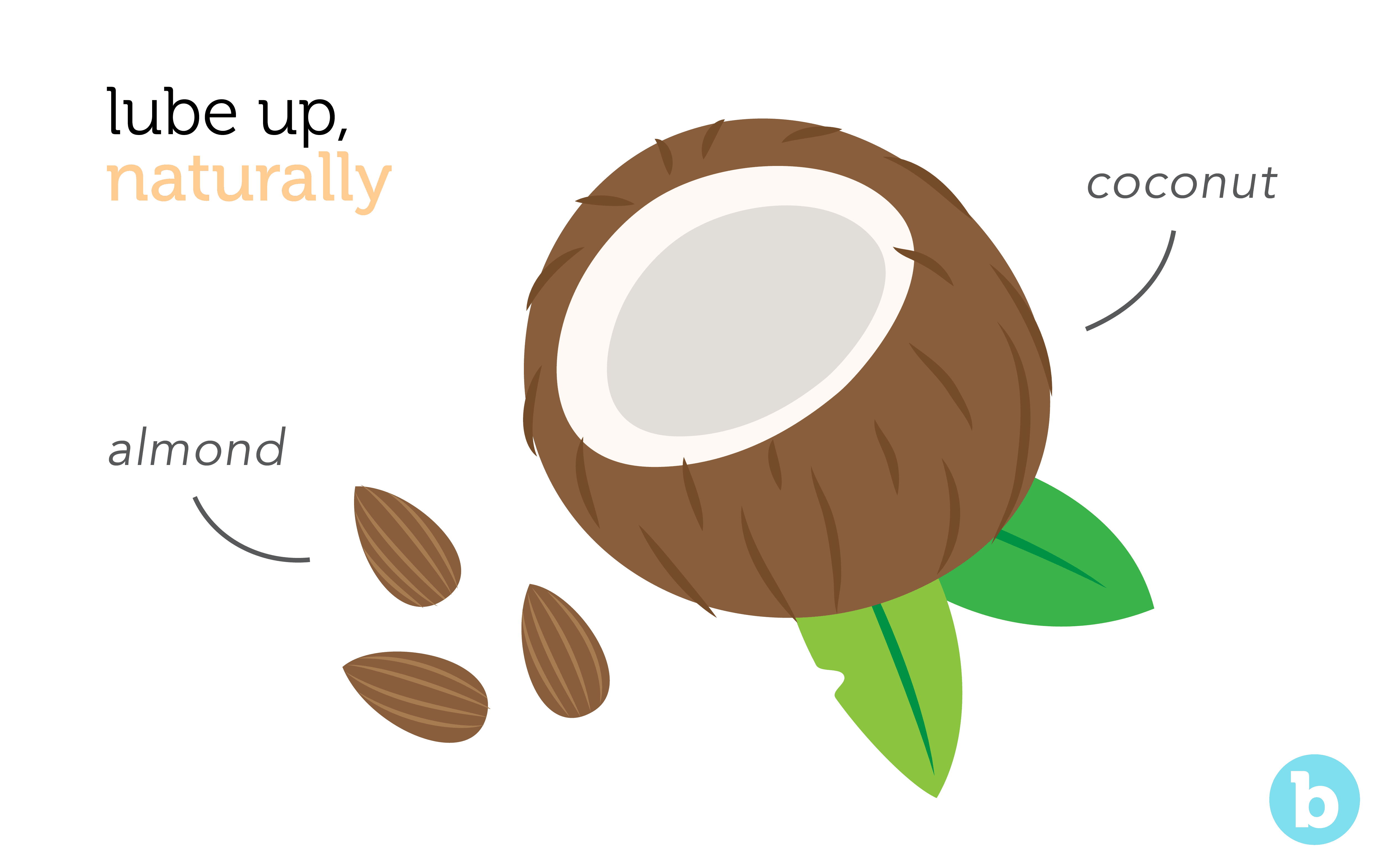 Since this is a natural oil, it can damage and break latex condoms. It's best to use coconut oil or almond oil when you are in a monogamous relationship and don't have to worry about STIs — when condoms aren't an issue.
When performing an anal massage, you can use a glove or use your fingers. Remember to keep your fingers trimmed and clean to avoid damaging the sensitive skin in and around the anus. Go slow and slippery.
Best lube for sex toys – Check the materials of the toy before applying lube
First things first: silicone lubes CANNOT be used with silicone toys. Using silicone lube on a silicone sex toy can cause bending, warping, and the ruin of a toy. Use a high-quality, water-based lubricant instead.
Oil lubes like coconut cannot be used with latex or rubber toys.
Metal, vinyl, and plastic toys are good to go in all lube departments.
So, what lube should I use for anal toys? We recommend using a thick, high viscosity water-based lube for your butt plug or prostate massager.
System JO H2O is another great water-based lube for anal.
Best lube for rimming – Flavored lubes
We know what you're thinking, and no. Flavored lubes aren't recommended because analingus, aka rimming, has a gross taste.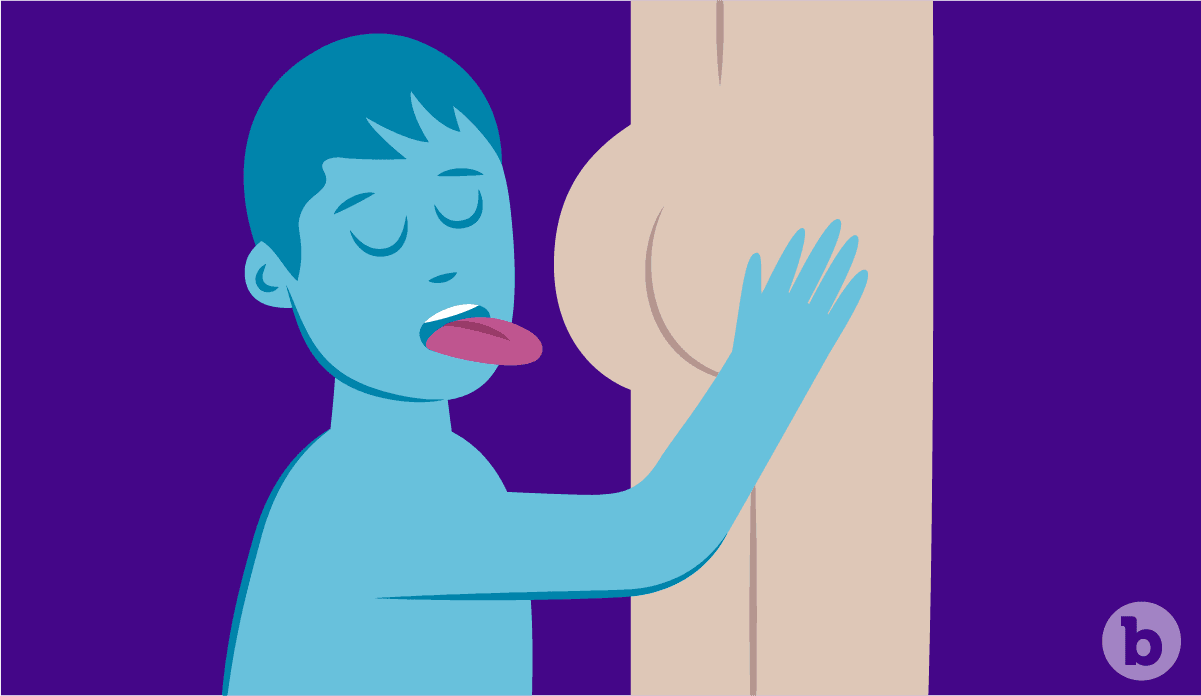 Flavored lubes are on the market and appeal to couples because sometimes lube doesn't taste all that appetizing, and if you're going to put your mouth down there, you might as well have it taste like strawberries.
Astroglide is known for their A + consistency for vaginal lubes and have introduced their Sensual Strawberry flavor lubrication which is light, water-based and has no petroleum agents in them. Moreover, this product is hormone free, unlike other water-based lubes. It's latex condom friendly and doesn't leave any residue which makes it a tasty choice for rimming or analingus.
Another great brand is Sasmar's Personal Lubricant which comes in a cherry, vanilla, and pina colada.
Best anal lube for penetration – Silicone based lube
When you're ready to use your penis, go with a high-quality silicone based lubricant.
Silicone lube is one of the best lubes for anal because it contains Dimethicone, Dimethiconol, and Cyclomethicone. This creates a consistency that is thicker and more sticky than water-based lubes.
Never use anal numbing creams
Avoid using products like desensitizing Anal-Ese or numbing when participating in anal play. Why? Alicia Sinclair, our in-house certified sex educator, says that "it's like when you go to the dentist, and they numb your mouth. Yeah, it doesn't hurt when it happens but what happens the next day? It's a bit sore and that's the same thing when it comes to anal."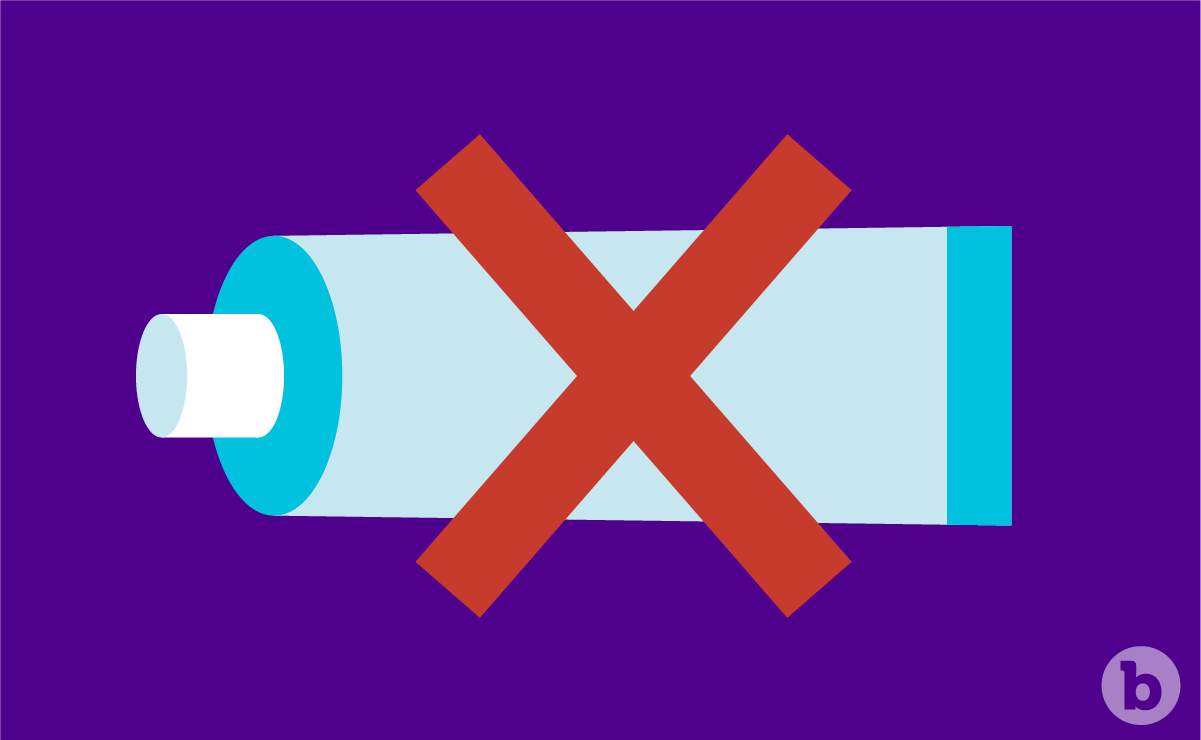 If you don't spend the right time to prep for anal, and it's totally numb, and your partner is going at it, you're going to have a pretty irritated butt for a bit. This is why we highly, highly discourage the use of numbing creams. You want to feel what's going on.
Why thicker lube is better for anal
Most people find that they prefer a thicker lubricant for anal play because it gives some extra cushion to protect delicate body parts. Look for a lubricant that has a gel consistency, rather than the thinner liquids that are often preferred for vaginas.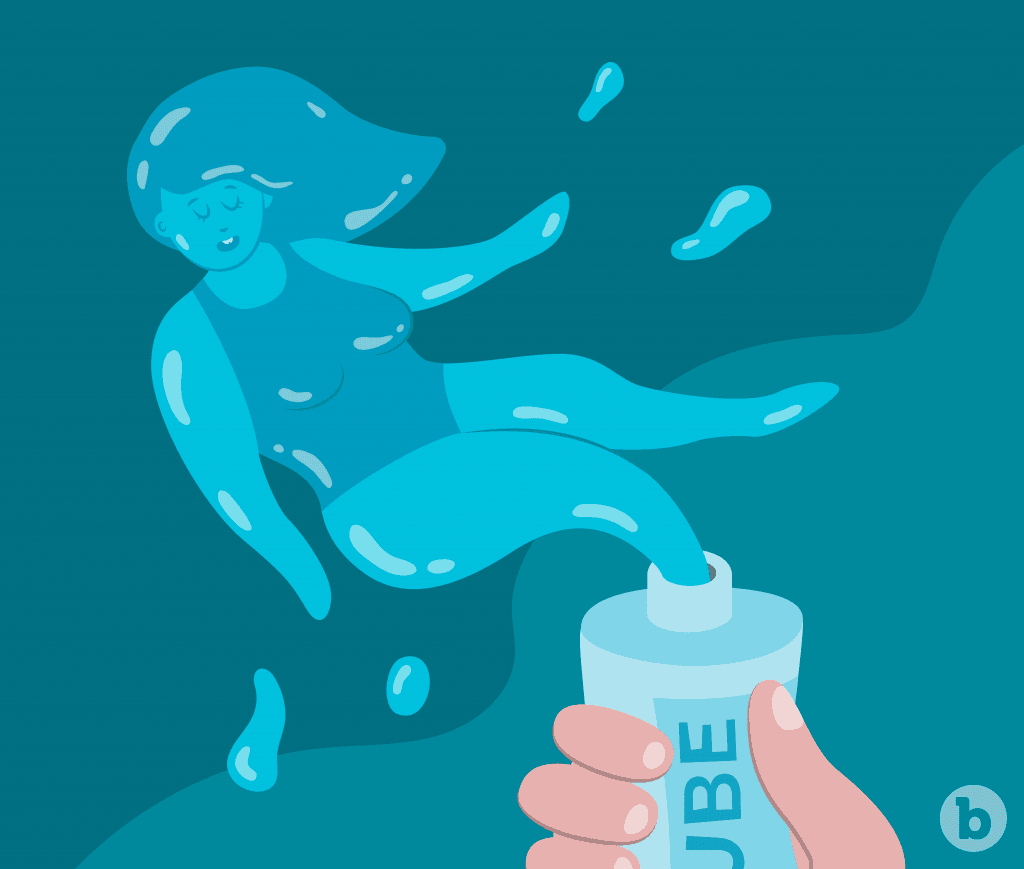 Vaginal lubes (water-based) are generally thinner because it allows them to be washed away or absorbed more easily into the skin or tissues. Unlike the vagina, the anus isn't self-lubricating, so you basically want to buy a lube that's thicker to last longer and going to create a better friction barrier. The anus is also tighter than the vaginal opening and you want to ensure that you coat the object that's being inserted.
Anal lube ingredients
There are a few general types of lubricant available: water-based lubricants, silicone-based lubricants, hybrid lubricants, and oils. Most of them come in a variety of consistencies. Find out which lube ingredient is best suited for your needs:

A high-quality, water-based lubricant works well in almost any situation. It doesn't damage toys, is easy to clean and rinse away. However, your body will absorb the water out of the lubricant, which means that you'll need to add more lube every so often. That can make them a bit more work for anal play than some people want.

Silicone-based lubricants never dry out, so they're excellent for anal play. However, they do require soap and water to clean up and if you spill some on the bathroom floor, be sure to wipe it up with a paper towel and spray cleaner or it'll be slippery for days.
Some silicone lubes can damage silicone toys. Why is that? Well, the only thing that sticks to silicone is silicone itself, and this can cause the toy to warp or break. We don't recommend using silicone lube with our vibrating anal toys. If you do, you should cover your toy with a condom all the way over the base. Also, don't use silicone lubricants in a pool or hot tub because they'll damage the pump.
Hybrid lubricants are a blend of water and silicone. They give you the best of both worlds: long-lasting and easy to clean. They're definitely worth trying.
Oils such as coconut or almond oil are excellent for anal play, but not if you're using latex condoms. Oils will make condoms break in about 30 seconds, so if you use them, be sure to go with a different option. Note that using an oil-based lubricant with a silicone sex toy will change the texture of the item and it will become "slick".
Mineral oils such as baby oil or Vaseline will actually dry out the tissues, so we don't recommend them. Go with a food-grade oil like coconut or almond for a better experience. You can also purchase oil-based lubricants at many sex toy shops. Avoid products with scents or dyes. The anus is sensitive to ingredients and scented or dyed products can cause irritation or pain.
Conclusion: How to Choose the Best Lube for Anal
It might take a little experimenting to find the right anal lube for your body, just as it can take a little trial and error to figure out what hand lotion or shampoo works best for you. Most companies make small lubricant bottles or sample sizes, so pick a few of them up at your local sex toy store or website. The sample sizes also make for convenient travel!