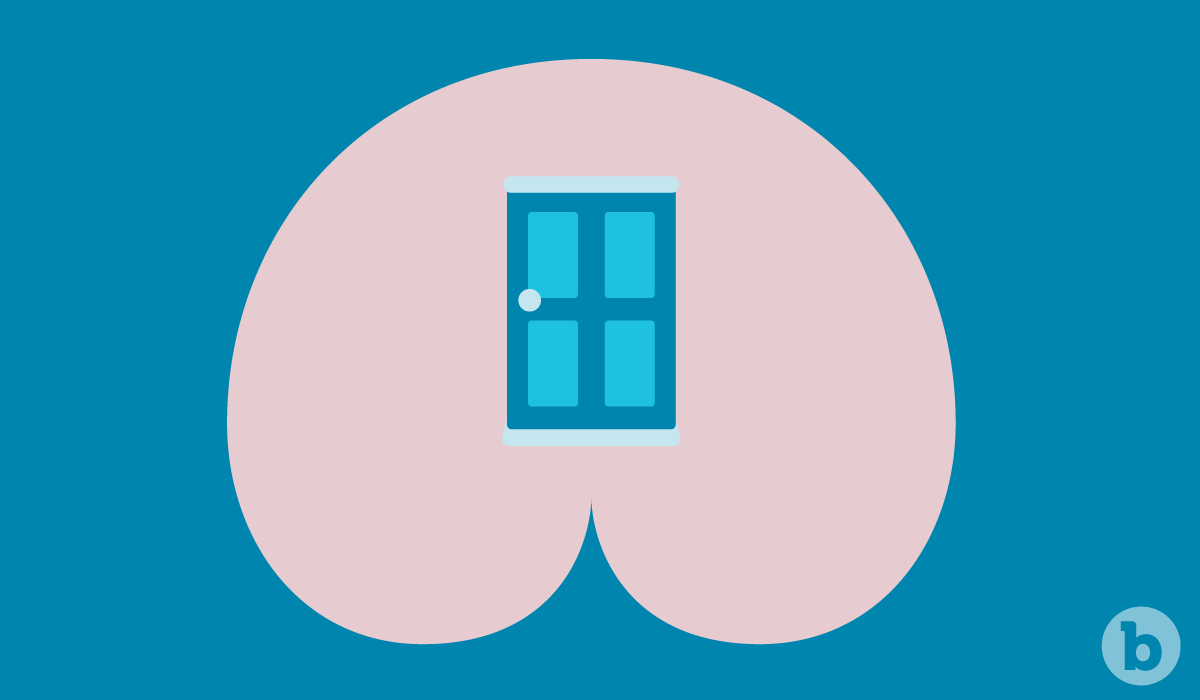 If you've started off with external anal massage moves, your partner might be ready for anal fingering. Learn 7 new techniques in our latest guide to anal play.
What is anal fingering?
Anal fingering is a type of anal stimulation that involves inserting a finger or fingers into the anus for sexual pleasure.
Couples can finger each other during anal foreplay or as a build up to anal sex, or it can be done solo as part of masturbation.
Why do people like anal fingering?
Both men and women are blessed with countless erotic nerve endings at the anal opening and inside. And stimulating them with your fingers can often provide incredible sensations.
Men will usually find anal fingering particularly pleasurable because it can lead to the stimulation of the prostate, which is the equivalent to a woman's G-spot.
How can I convince my partner about anal fingering?
The best way to find out is to ask them. Don't ever surprise them with anal fingering, even if you know they enjoy it because the surprise can make them tighten up.
If they say yes, you still want to take it nice and slow. Contrary to what you may have seen in porn, you don't want to just stick your finger in. There are some more pleasurable and effective ways to do it.
What is the best lube for anal fingering?
Try something as simple as coconut oil. It's versatile, easy to find, and it's perfect for anal play.
Since coconut oil is a natural oil, it can damage and break latex gloves. It's best to use coconut oil when you are in a monogamous relationship and don't have to worry about STIs — when condoms aren't an issue.
Get some lubricant on your finger, all the way down to the base before you begin to penetrate.
Keep the bottle nearby, for when you need some more. And make sure they're taking slow, deep breaths because that helps the muscles relax. Do it with them to encourage them. You're all set.
Best Anal Fingering Techniques
What feels good to one person may feel completely different to another. So, we always recommend experimenting with your partner to find out what works best for you. Here are a few anal fingering techniques to get you started:
Anal Fingering Technique #1
Place your finger over their anus, as if you were doing the external stroking move. Slide your finger along the anus until your fingertip is over the opening. Bend your fingertip, so that it catches on the internal border of the external anal muscle, and gently press your fingertip into the anal muscle. You aren't going inside, just yet.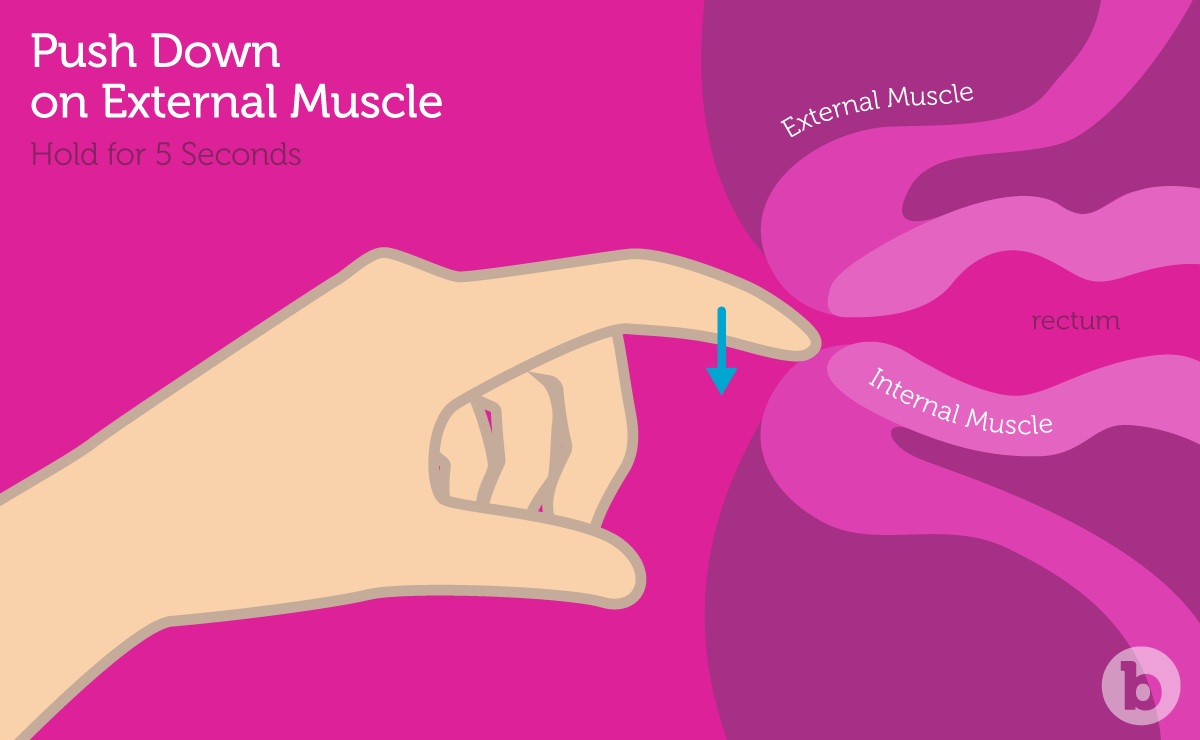 Anal Fingering Technique #2
Hold that pressure for about 5 seconds. Then press the fingernail side of your finger in the other direction while keeping the same orientation of your finger to their body. For example, if your fingertip was pressing in the 6 o'clock direction, use the fingernail side to press in the 12 o'clock direction.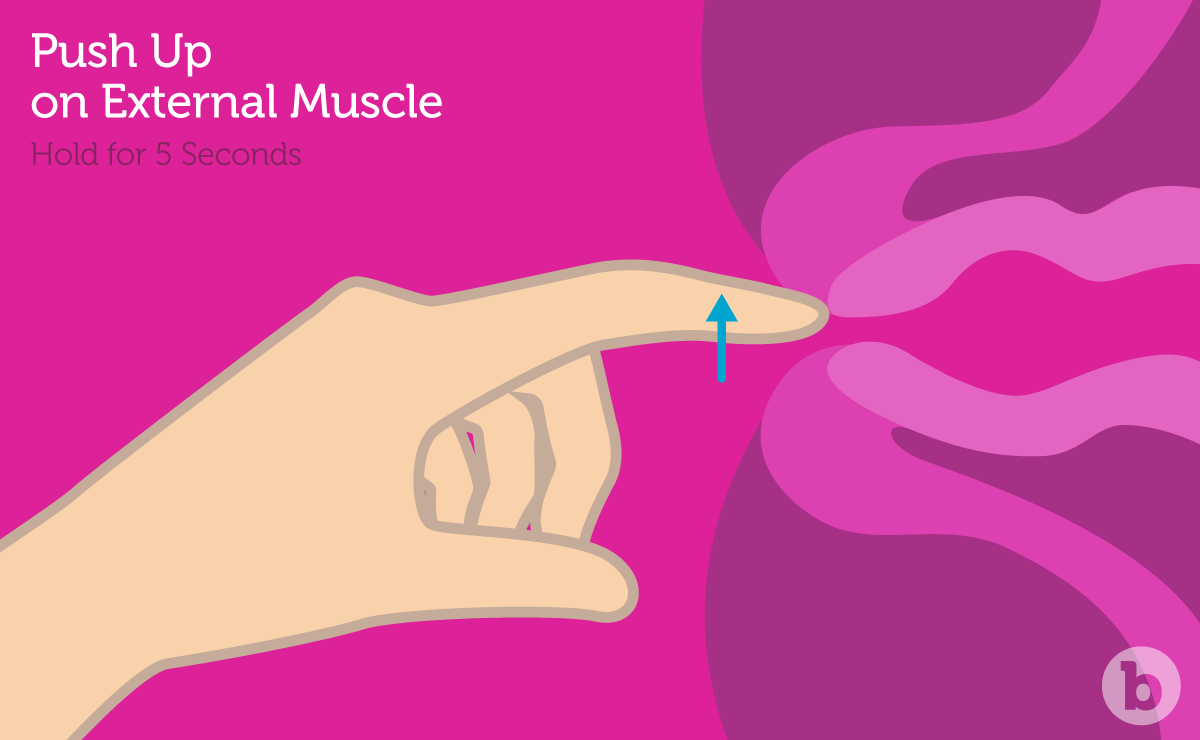 Hold that pressure for about 5 seconds and then go back to 6 o'clock. Each time you change directions, you're slowly encouraging the anus to relax.
As you move from one side to the other, don't go deeper in immediately. Instead, slide in a tiny bit more every 2-3 times you change directions. By going slowly like that, you'll make it much easier for your partner to open up.
Anal Fingering Technique #3
When your finger is inside the external anal muscle, you'll feel it as a ring around your fingertip. Don't go further in than the first joint of your finger just yet. Helping the internal anal sphincter muscle relax is a bit different because it's a different kind of muscle than the external one.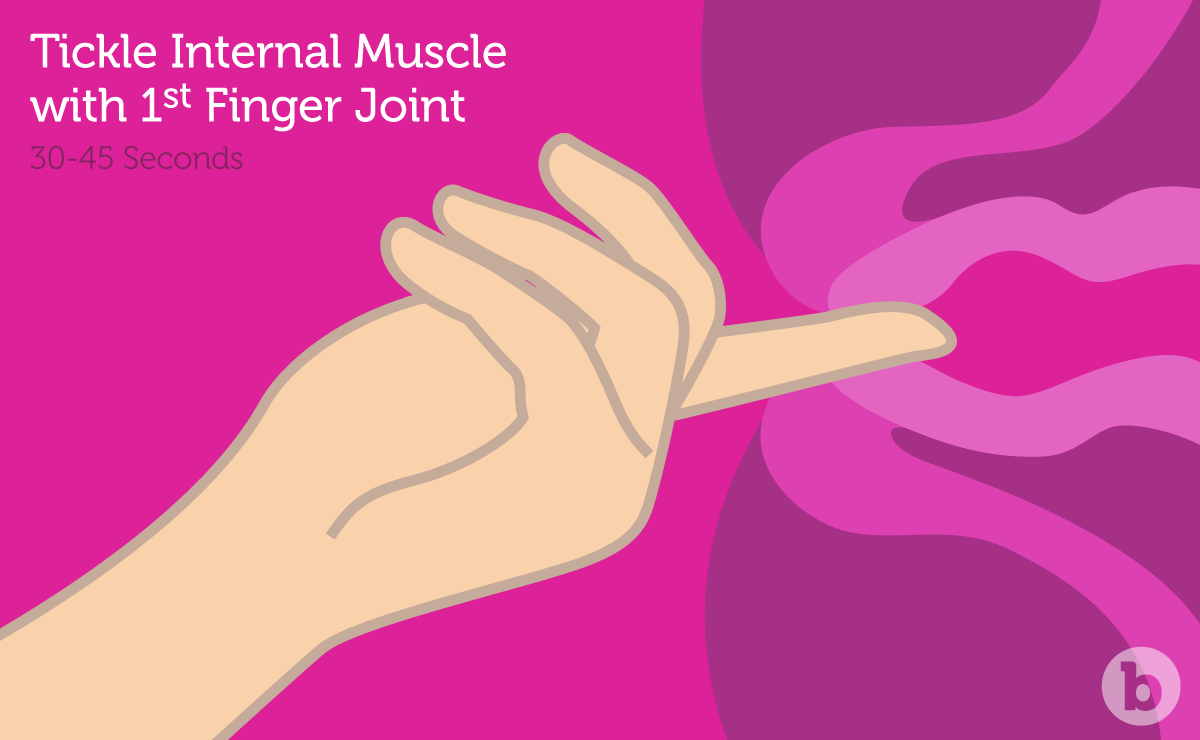 The trick to helping the internal muscle open up is to give it a little tickle with your finger. The pressure and speed you want are the same as if you were tickling the tip of someone's nose. Do that for 30-45 seconds. If the receiver's body is ready for penetration, that's all it will take. You'll feel them open up and your finger will slide in. If you don't feel that, don't force it.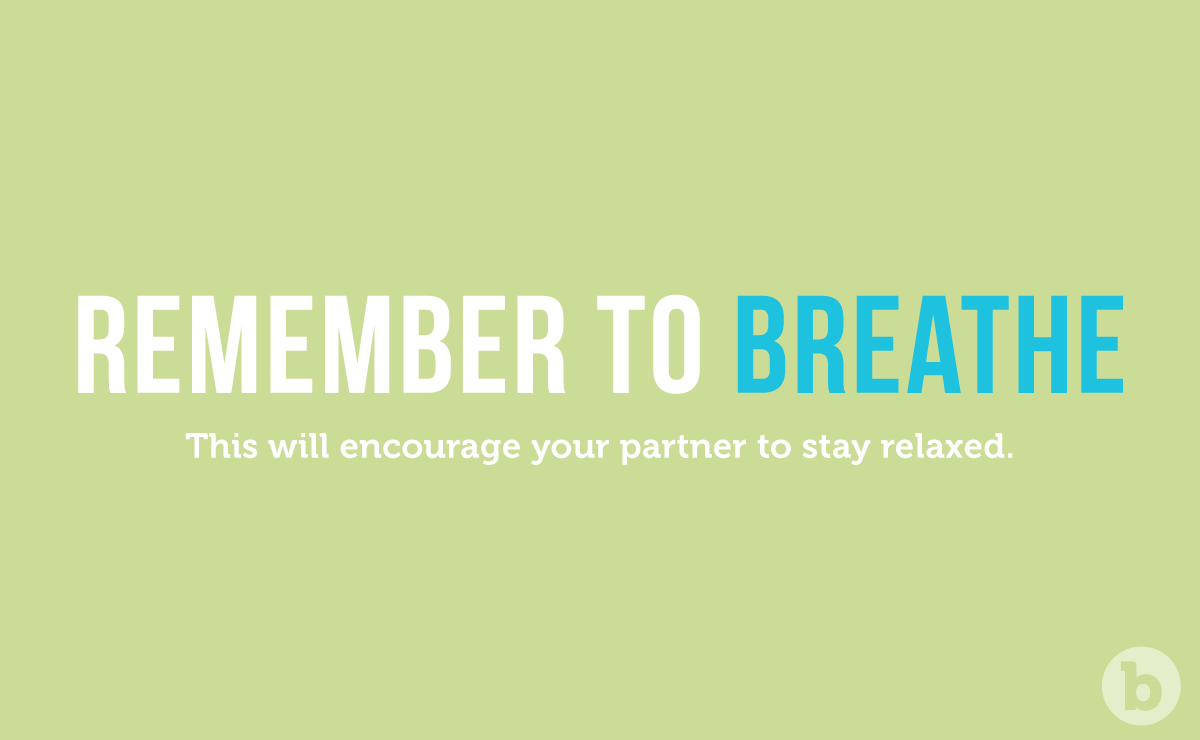 Come back to external anal massage, having your partner take deep breaths, and try again in a few minutes.
Anal Fingering Techniques Once You're Inside
It can be tempting to speed up at this point but hold off on that. You can still do a lot with a single finger. You can keep your finger stiff and press outward from the center of the anus to gently massage in different directions.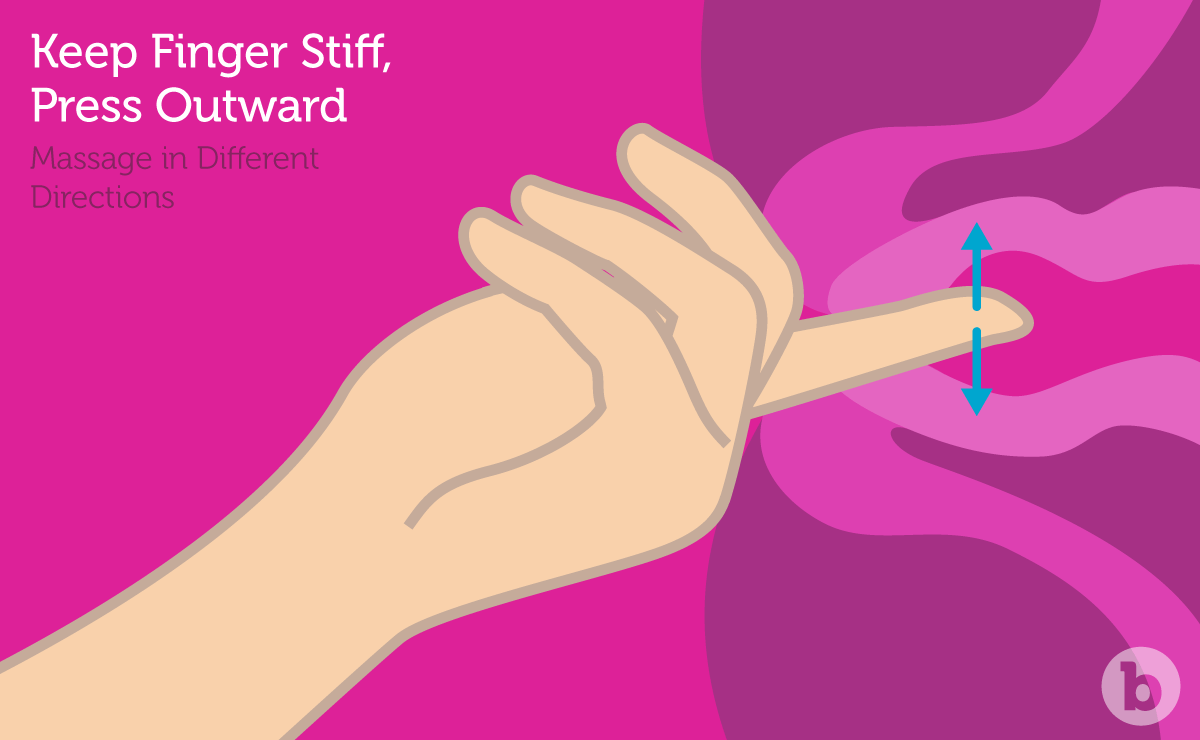 You can vibrate your hand to create a sensation like a vibrator.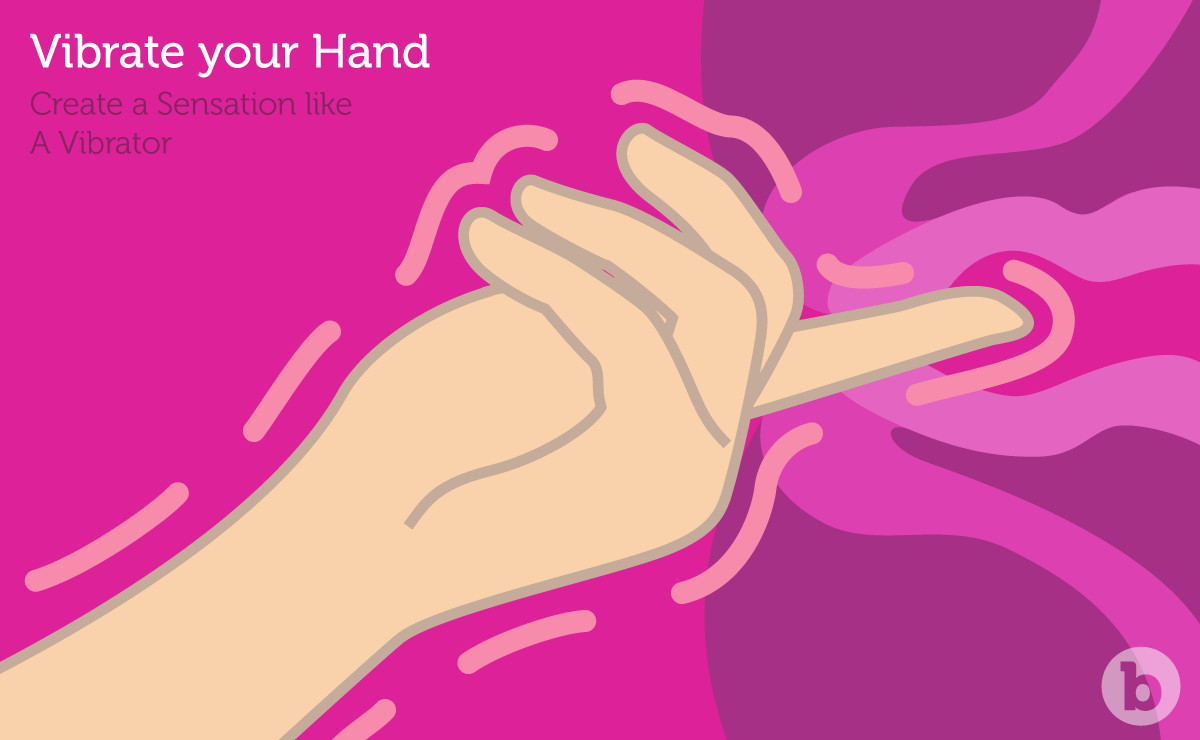 And you can slowly slide your finger in and out.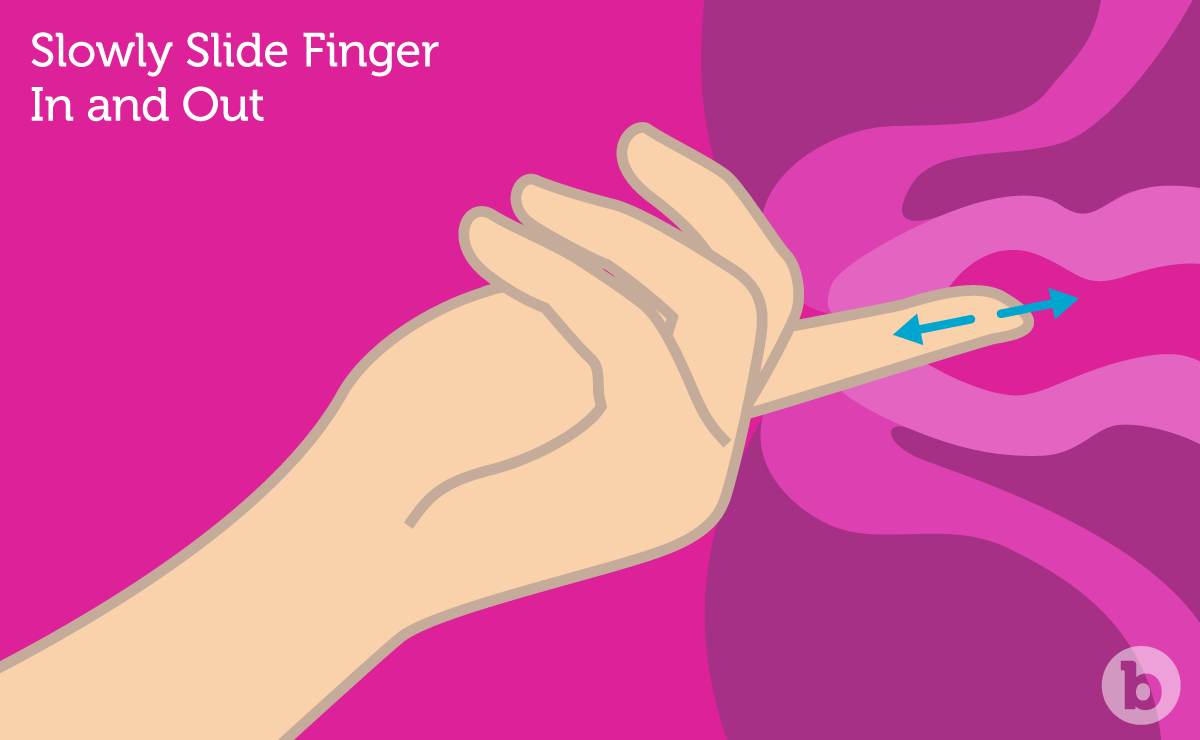 As your partner relaxes, they might be ready for a second or even a third finger. Slowly slide the first one out, get some lubricant on both fingers, and then slide back in.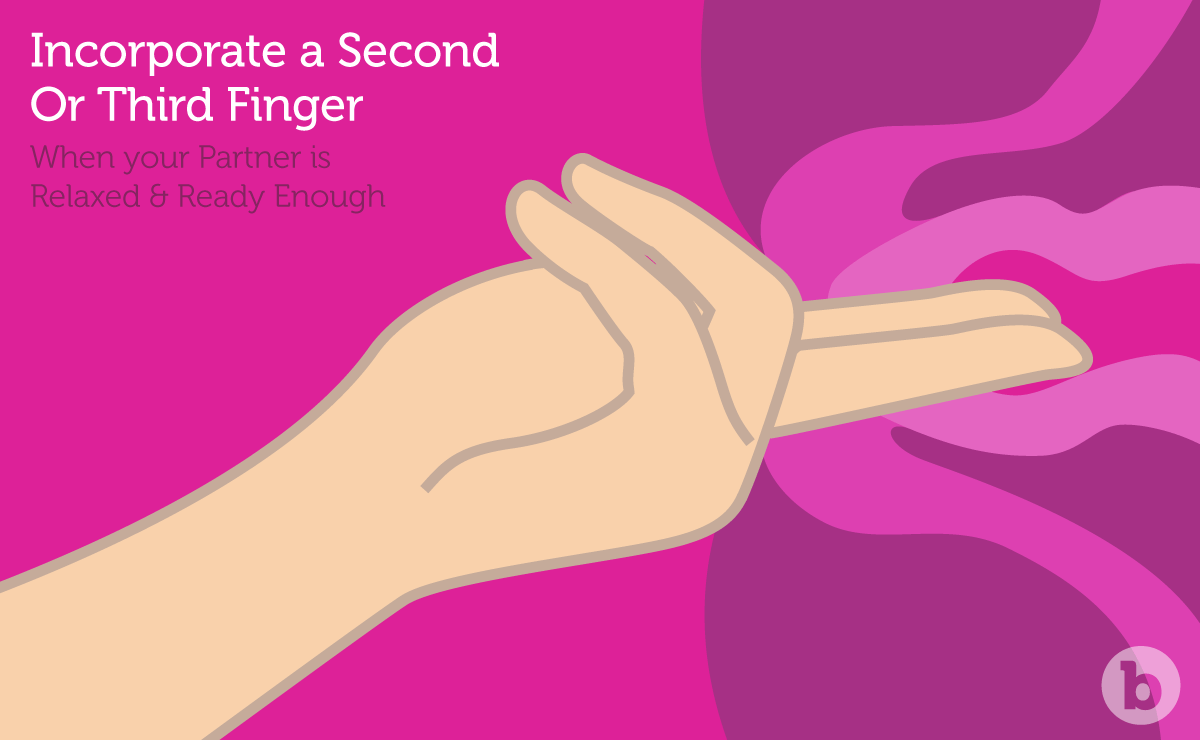 Use the same anal fingering technique as before: curl the fingertips and slowly move back and forth to help the muscles stretch. It'll probably be a little faster since they're already warmed up, but it might not be.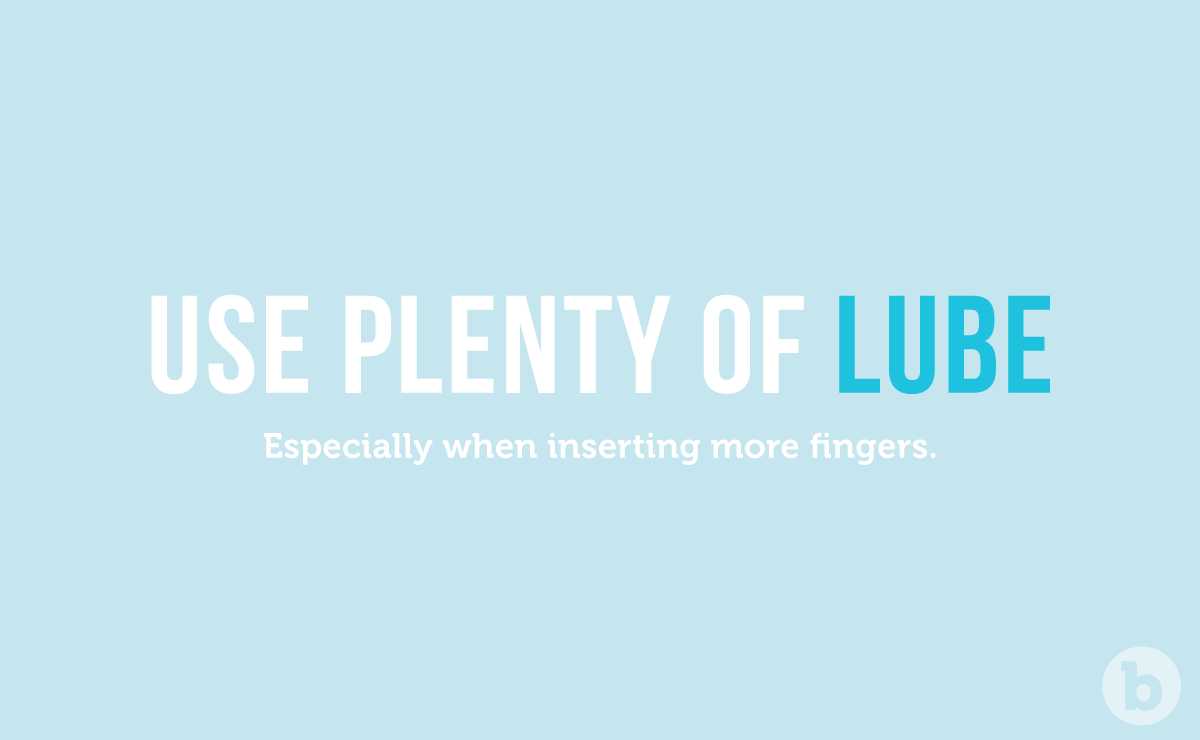 If you feel your partner's anus tighten down at any point, hold still and give them a moment to relax. If it keeps happening or if they can't relax, that might be because you're going too fast, you need more lubricant, or that they've reached their capacity. Back off and go with a little less. If you try to make their body respond differently, it's likely to make them clamp down even more. This is all about letting the receiver's body guide things.
How Much Warm-up is Enough?
If the two of you plan to use a toy or have anal intercourse, you'll want to use two or three fingers first. Since toys and penises don't have as much fine motor control as your hands, it's important to make sure that they're fully relaxed and open before you make the switch. This is an important piece to remember, so don't skimp on the warm-up.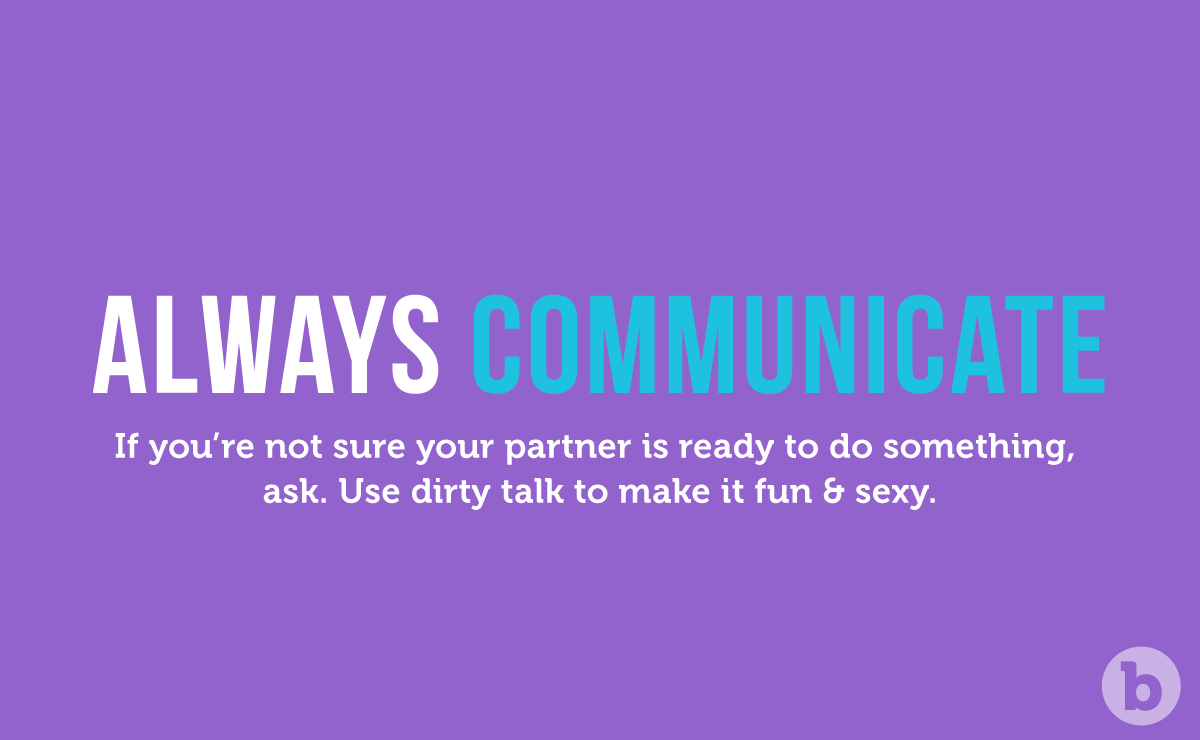 The best way to be sure that they're ready is to ask them. It can be as simple as, "Are you ready for more?" or "Tell me when you want it." If you enjoy dirty talk, you can make that part of the game: "I can't wait to be inside you. And before I do, I want to hear you tell me you want it. Beg me for it." That makes sexual communication part of the fun, rather than an interruption.
It might take a little practice to find out how much warm-up someone needs. Some people get there faster, some need a little more time. Be sure to let the receiver's body guide that- if you rush it, you'll shut everything down. And if it turns out that they need to back off, no problem! Pull out and go back to using your fingers. You can always try again.