HOW TO HAVE A PROSTATE ORGASM
what is the prostate?
The prostate (also known as the P-spot) is a walnut-sized gland in the male reproductive system. It produces a milky-like fluid that combines with sperm to form ejaculate.
Stimulating or "hitting the P-spot" can lead to intense full-body orgasms, according to prostate-play lovers.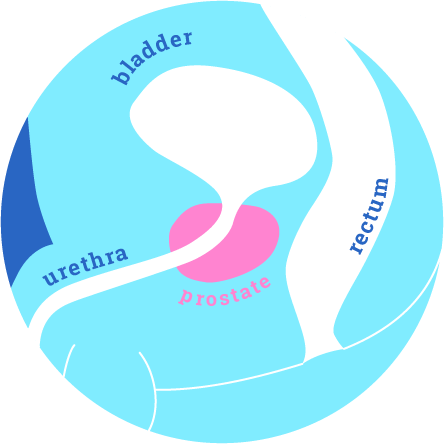 Where is the prostate located?
The prostate rests below the bladder and next to the rectum, and you can feel it through the rectum's front wall.
To find the P-spot, insert an anal toy or finger about 2-4 inches (5-10 cm) and angle it towards your belly button. When aroused, your prostate will fill up with prostatic fluid and become easier to find. It'll also become more sensitive to touch, but more on that in a second!
WHY DOES PROSTATE STIMULATION FEEL GOOD?
Prostate play and anal play can add new elements to your sex life. The great thing about prostate play is that regardless of your sexuality, you can still enjoy it if you are a penis owner.
However, a lot of men are hesitant about receiving anal pleasure and experiencing prostate orgasms. And some even wonder if it makes them gay. Enjoying prostate stimulation has nothing to do with your sexual preference or identity; it merely means that you're open-minded and explorative enough to feel a different type of orgasm.
What does a prostate orgasm feel like?
Many people who've experienced prostate orgasms describe it as being similar to when they're about to have an orgasm from the genitals.
Others describe it as a more intense or full-bodied orgasm that's comparable to how vulva owners describe their G-spot orgasms. Like G-spot orgasms, a P-spot orgasm can offer an emotional and deeper sense of release, and orgasmic responses and muscle contractions that resonate further in the body.
But keep in mind, no two orgasms are alike and don't get too caught up in anticipating the sensations in advance! P-spot and G-spot play require practice before you see the fireworks. When you do, you'll discover that it is worth the effort.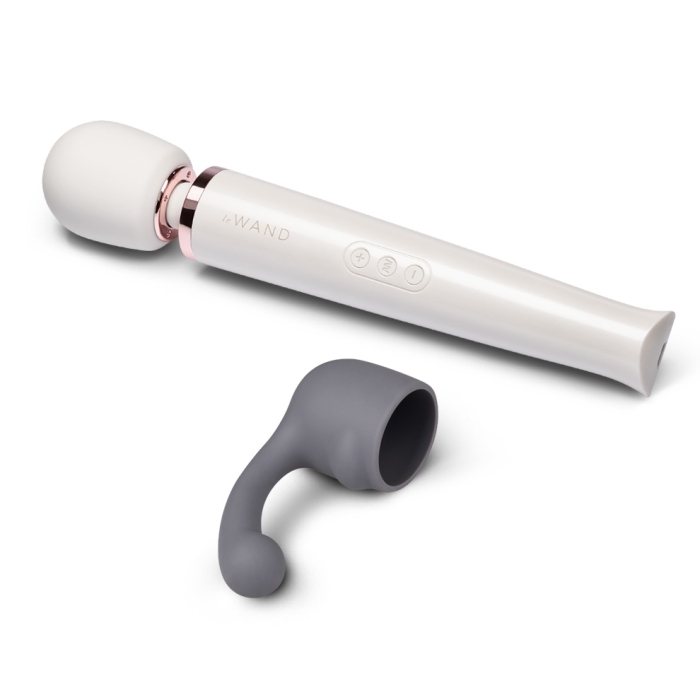 $224.98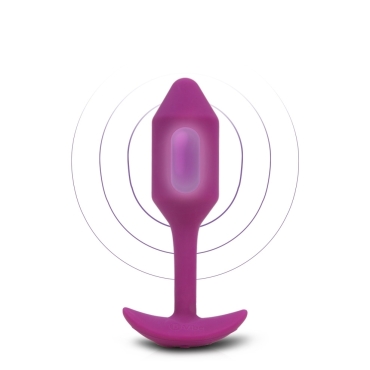 $94.99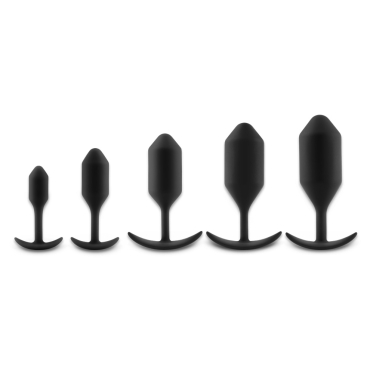 $219.99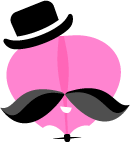 "Trying butt stuff for the first time can feel scary or uncomfortable if you're not in the right mindset, especially if you're working through all those silly taboos about having a penis and enjoying booty penetration."
prostate stimulation 101
BEFORE YOU GET STARTED
Before you jump into the deep end, here's a checklist of things you need to consider:
1) Hygiene — Master like a pro.
2) Lube — Learn how to choose the play.
3) Consent — Not sure
Read our tried and tested guide.
TRY AN EXTERNAL MASSAGE
OR ANALINGUS FIRST
Trying butt stuff for the first time can feel scary or uncomfortable if you're not in the right mindset, especially if you're working through all those silly taboos about having a penis and enjoying booty penetration.
Thankfully, you can enjoy prostate stimulation without having to go all the way up. There are thousands of ultra-sensitive nerve endings around the entry of your butt, both inside and out, which makes stuff like analingus or massaging that region feel amazing. Bonus: Sweeten the deal by combining eating ass with anal fingering and see sparks fly! It's also a fantastic way to warm up for anal penetration.
GETTING INSIDE AND
HITTING THE PROSTATE
The other way to stimulate the P-spot is by getting your lubricant ready and lathering up your finger. Remember to trim your nails, keep them clean, and use some gloves if you prefer them for anal fun.
Start by inserting one finger. The prostate should feel like a ripe plum: firm, with a little give to it. If you can't find it, try adding some familiar pleasure like oral sex or an erotic massage first. Arousal makes the prostate begin to fill up and get more substantial, which makes it both easier to find and feel more pleasurable.
Once you've found the prostate gland, there are a lot of different massage moves you can try. Many of these will sound similar to G-spot massage techniques:
STROKE THE PROSTATE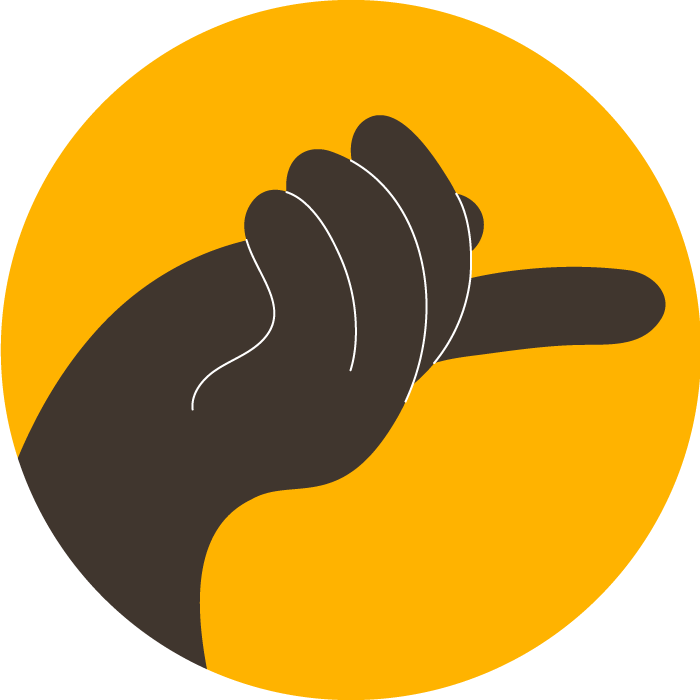 Try doing a "come hither" motion with your fingertip. Use the pad of the finger, not the tip, to avoid scratching. And remember - stroke, don't poke! Keep a slow, steady rhythm, and use firm pressure. You might need to vary the tempo and pressure until you find the right combination, so start slower and lighter, and then add more. If you're using two fingers, try the "come hither" motion at the same time, or try "finger walking".
TAP THE P-SPOT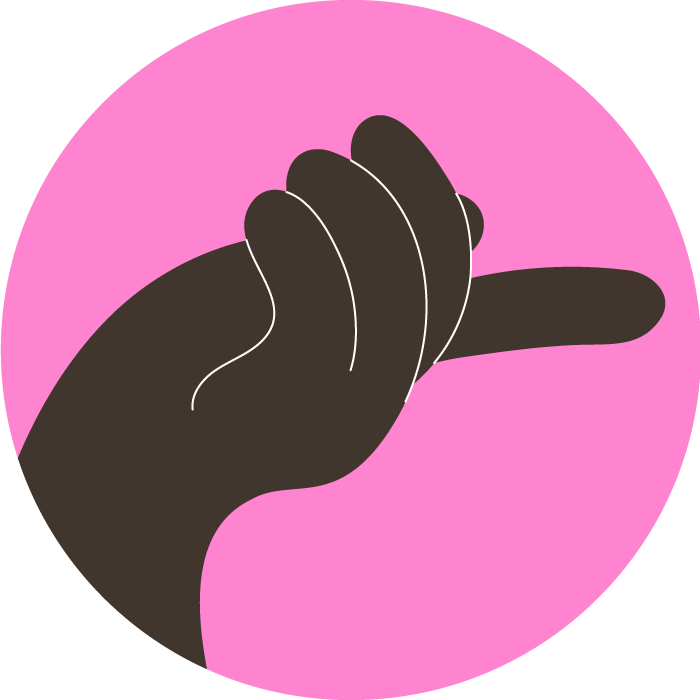 Another popular move to induce a prostate orgasm is through tapping. Start with the pressure you use when typing on a keyboard and try going faster or slower. Each time you change things up, ask him to tell you if it feels better or not. Everyone is a little different, so listen to feedback and watch how the body responds. If you have two fingers on the P-spot, you can tap them together or alternate as if you're playing the piano.
CIRCLE THE P-SPOT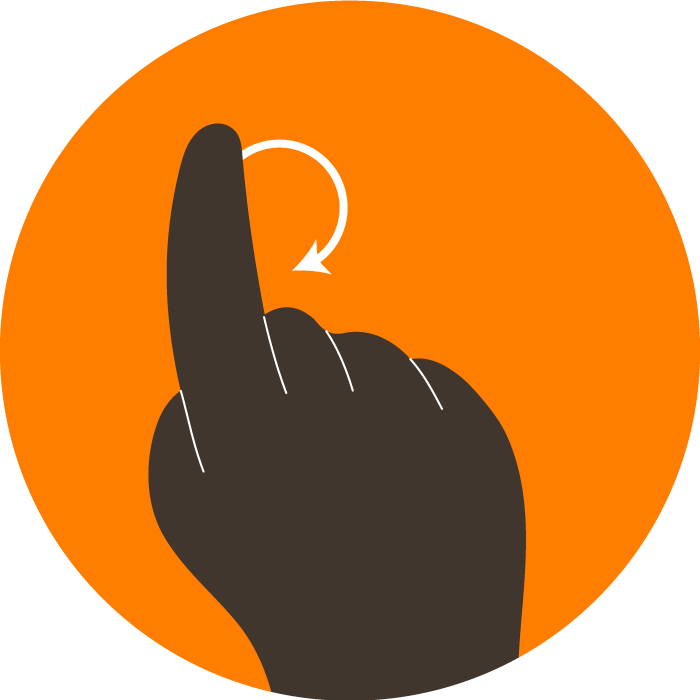 You can also do big circles across the entire prostate, little circles on just one spot, or do little circles and move them around. With circles, it's easy to go too quickly, so try to keep a steady rhythm. Some people like to put on some music with a strong beat or bass line to help them keep the pace.
MIX UP YOUR
PROSTATE MASSAGING TECHNIQUE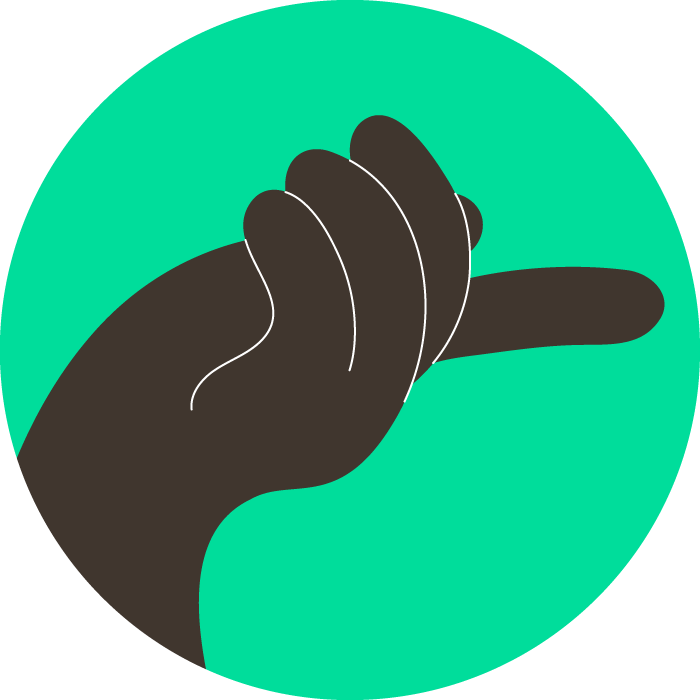 Don't forget that stillness can be incredibly pleasurable too. Keep a constant pressure without movement, or try gently pulsing the pressure while maintaining contact. Sometimes, that can be someone's favorite prostate massage move.
Just as when you're giving someone a shoulder rub, it's good to do one technique for a bit and then change it up. The nerves get used to it if you stick with one thing, so keep paying attention to signals by varying what you do every so often. The one exception to that is when your partner is getting close to a prostate orgasm. When that happens, stick with whatever is working.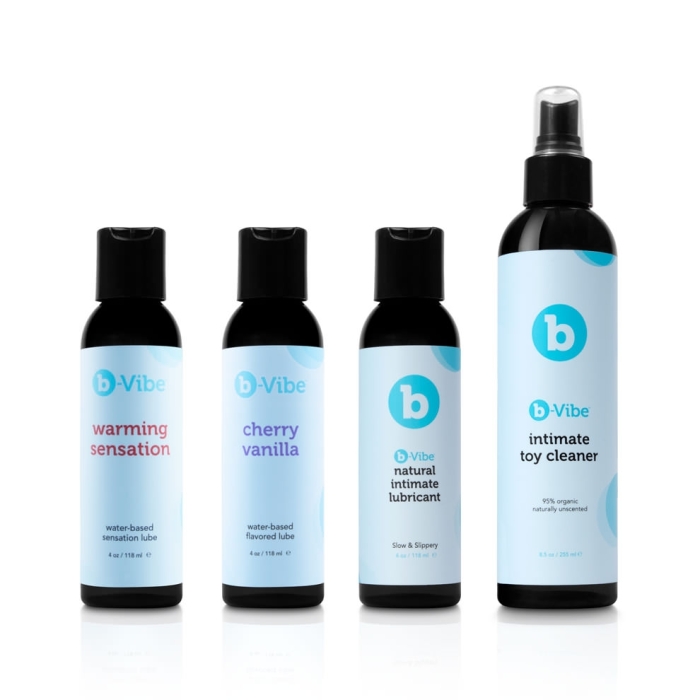 $48.99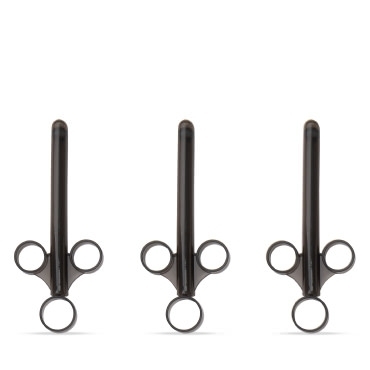 $34.99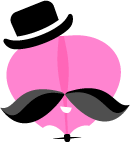 "There's no refractory period involved with prostate orgasms, so you can spend all day pleasuring this amazing organ."
PROSTATE STIMULATION 101: USE AN ANAL TOY
There are all sorts of anal toys to bring the pleasure of prostate stimulation into your solo or coupled love life.

However, it can be tough to narrow down and choose just one anal toy, especially if you're just getting started, but have your sights set on working your way up in size to a larger toy or penis. Our Anal Training Kit is the perfect solution for the dedicated anal adventurer. This kit contains three essential silicone plugs that feature graduated tapered shapes and come in three progressive sizes.
ARE THERE ANY HEALTH BENEFITS
OF PROSTATE STIMULATION?
Studies have shown that regularly milking the P-spot for prostate orgams, or massaging the prostate to release prostatic fluid, can help reduce the risk of prostate cancer. Releasing prostate fluid also flushes out the gland, and relieves inflammation and pressure in the pelvic area. Increasing blood flow in the area can also increase elasticity, strengthen the pelvic floor, and help prevent erectile challenges over time.
KEEP ON COMIN'
Now before you go, remember that there's no refractory period involved with prostate play, so you can spend all day pleasuring this amazing organ. (Just make sure your neighbors are out of earshot!).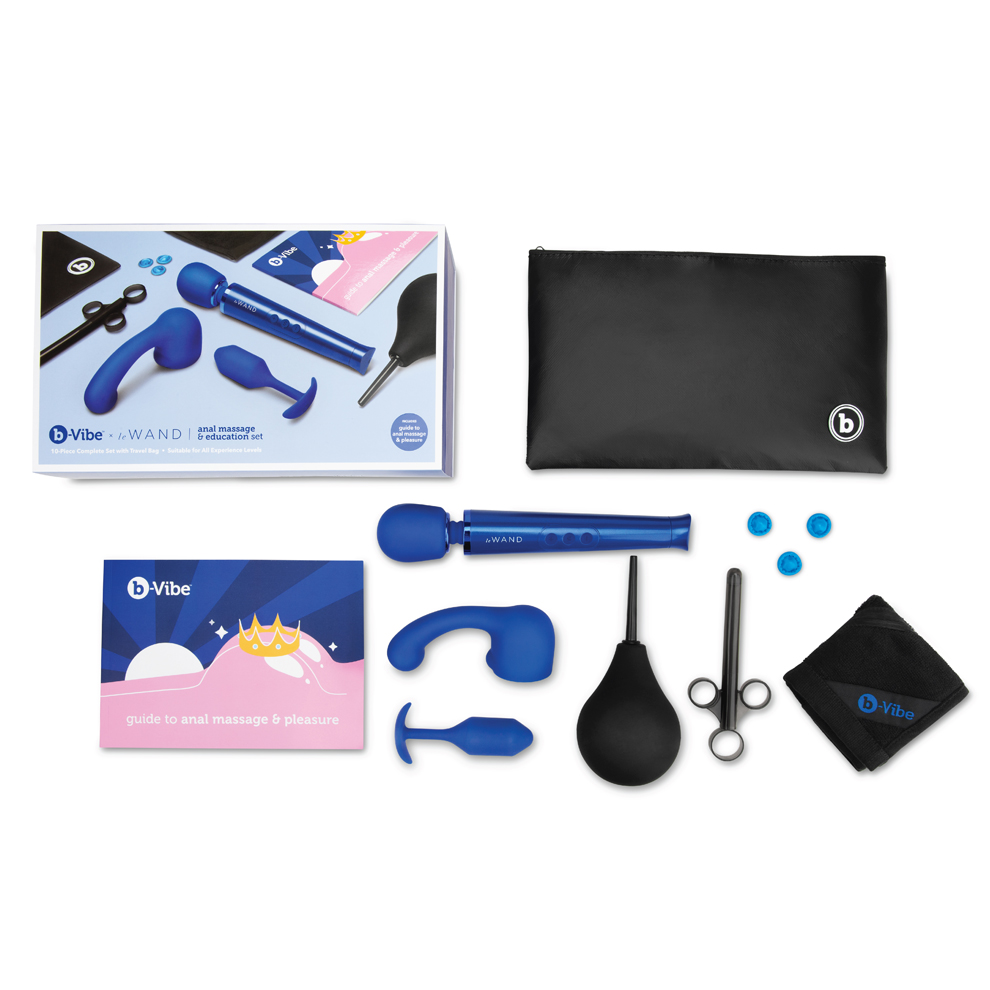 $189.00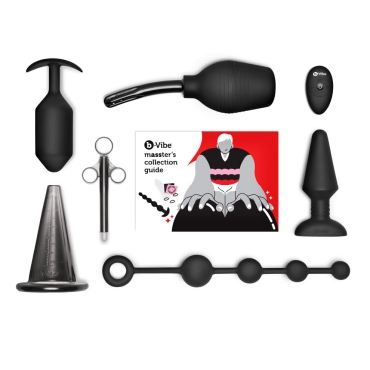 $299.99
READY TO PLAY?
here are the best prostate toys!
COMPLETE SNUG PLUG SET
For anyone new to prostate play, the b-Vibe Snug Plugs are THE place to start. With 5 sizes that graduate in size, these weighted anal toys create a subtle motion — as you move — that hits the P-spot just right.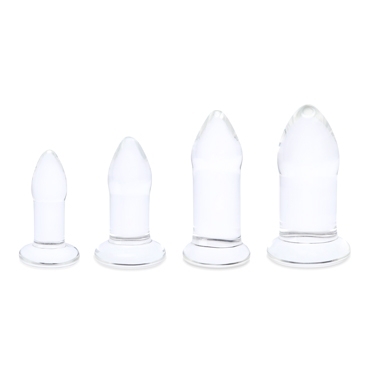 GLASS ANAL DILATOR SET
The Glass Anal Dilators Set consists of 4 small-to-large size, body-safe glass anal plugs explicitly designed to open up and relax the anal sphincter and rectum- a process known as Anal Training.
POWERFUL PROSTATE SET
Hailed as the best sex toy by Cosmopolitan, this aptly named set by Le Wand does just that, and much more! The attachment offers P-spot stimulation, while the wand provides sensual vibes. Win-win!
20% OFF
YOUR FIRST ORDER
And we won't even ask for your email address.
Click below and your code will be magically applied!
Coupon codes cannot be combined with any other promotions, discounts or sales. For full details, click here.