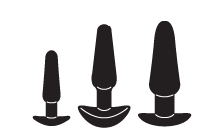 Anal training is a necessary step for anal sex. In order to ensure that the anus is prepared and comfortable for anal sex, there needs to be anal training that involves ensuring that the anus is accustomed to being penetrated. —
Kinkly
Anal training can be done solo or with a partner and can be an incredibly erotic experience. Preparing yourself to stretch your limits can add "oomph" to a playful power dynamic, a dominant/ submission relationship, or even just a Sunday night in the shower. Before you begin, we recommend that you master this guide on
anal hygiene
.
anal training is
not something you do once.
Let's assume you have trained your anus to the capacity that you can comfortably enjoy a medium or large plug, a dildo, or even a penis. However, a few days or weeks pass and you haven't had any type of anal play. You might notice that you feel some resistance when attempting to play again.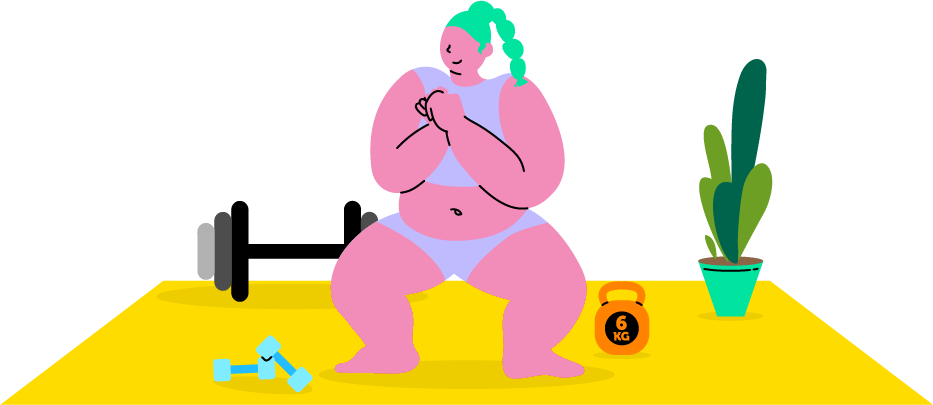 But why is that? This is because the anus is surrounded by muscles. These muscles, as we learned earlier, are known as sphincters. The double-ringed sphincter muscle keeps things inside your body, rather than permits things to enter. This means that this strong muscle will return to tightening up after you have stopped continuous anal sex.
Take note- Anal training is not something you do once and from that point moving forward anything can officially go in your butt. Always listen to your body and gauge it from there.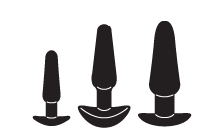 You can't just decide you're going to start having anal one day and then go for it, anchors away! Nope. Not a great idea. You need to start slowly. The anus is a muscle that needs to be worked up to having larger objects inserted. —
Teen Vogue
Start small (again) and work slowly
your way up to larger sizes
You'll most likely find that your process is much quicker the second, third, and all future times.
TPL: Time, Patience and Lube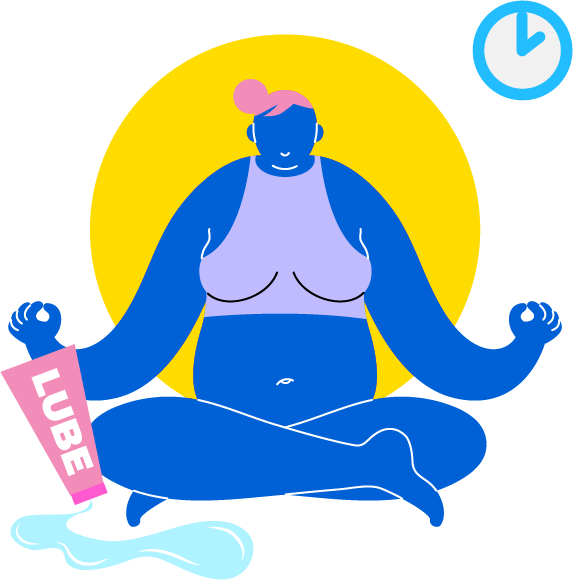 Time - Make sure you are in the right mind space to engage in anal play and not in a hurry. If penetration is your goal, slip in a Snug Plug, Novice Plug, or even the Trio Plug earlier in the day. Prepping alone, prior to butt, will allow you to enjoy penetration more later.
Patience - It may take some time to get to where you want with your anal play again. Resist the urge to be too goal-oriented and make the experience more about experiencing pleasure.
Lube - Remember that lube is always extremely important in any type of anal play and is a huge part of making the experience pleasurable for both the giver and the receiver. Don't be shy or stingy - more lube is better than less.
DO KEGELS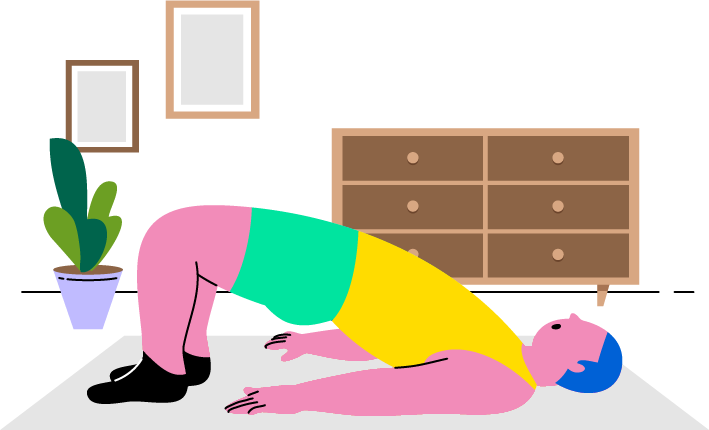 No, they aren't just for vaginas! Kegels build up the entire pelvic floor muscles. This can also strengthen the muscles around the anal sphincter. So if you're planning on a lifetime of backdoor penetration, Kegel exercises can be especially beneficial to your long-term butt health.
Here are 5 simple tips on how to use kegel exercises for anal training:
1. Locate your pelvic floor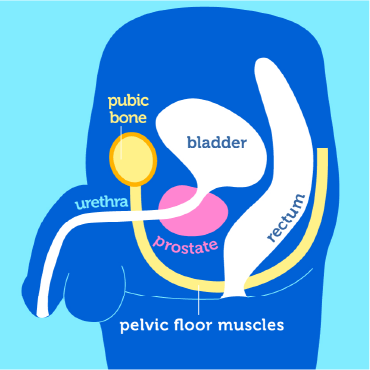 Basically, squeeze your butt muscles as if you were holding in your poo. Find em'?
2. Tighten your pelvic floor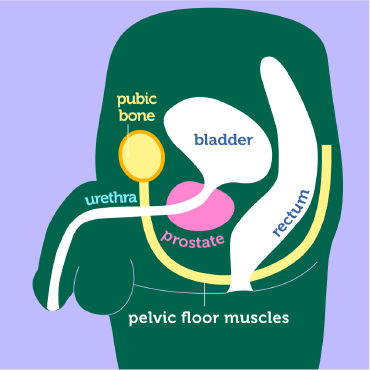 Hold for 5 seconds and then release for five seconds. Try three or four times in a row and repeat until you can hold for 10 seconds.
3. Maintain focus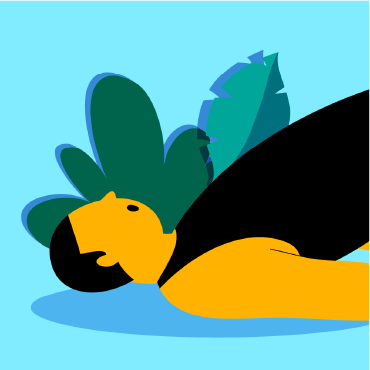 Remember to breathe, and avoid using other muscles like your abs or buttocks
4. Practice makes perfect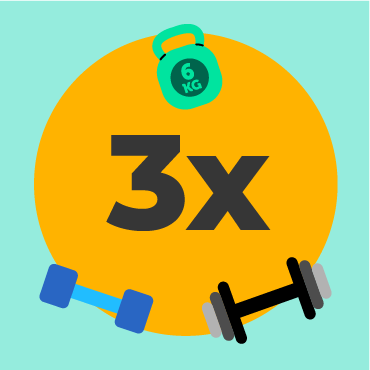 Aim to do three sets of 10 reps a day
5. Challenge yourself
Wanna kick it up a notch? Try placing a weighted
Snug Plug
into your butt while doing these exercises in your anal training. You'll receive pleasure and the added benefit of flexing with weight.
The key thing to remember with anal training - or retraining - is to be kind to yourself. Don't try to force anything into your anus that your body is not comfortable receiving fully. If it hurts, slow down, take a breather, and try something smaller. Use lots of lube and remember the butt play keywords- Slow and Slippery.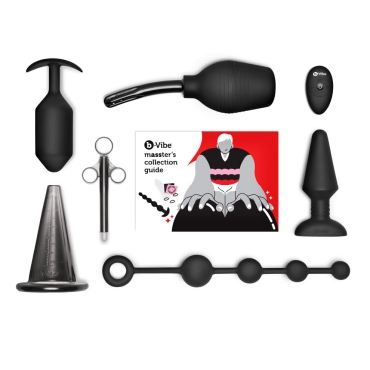 $299.99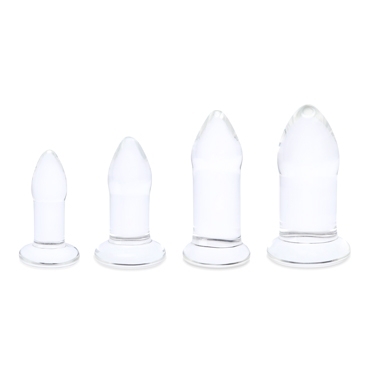 $129.99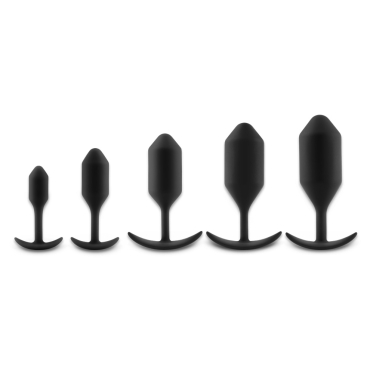 $219.99
anal play for all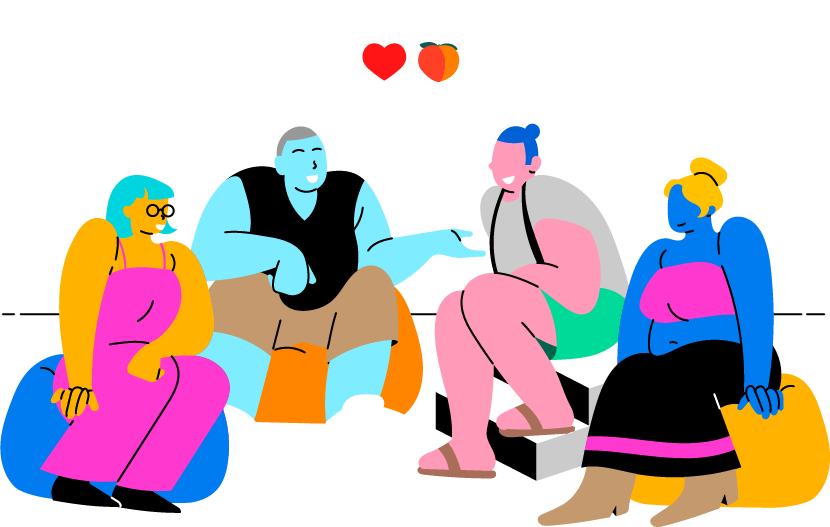 "One of the great things about anal play is that folks with any genitalia can enjoy it. The sensations and experiences that feel good to you have nothing to do with your sexual orientation or gender. It's kind of like how the food that you enjoy is a totally different question than who you want to have dinner with."
— Founder & CEO of b-Vibe, Alicia Sinclair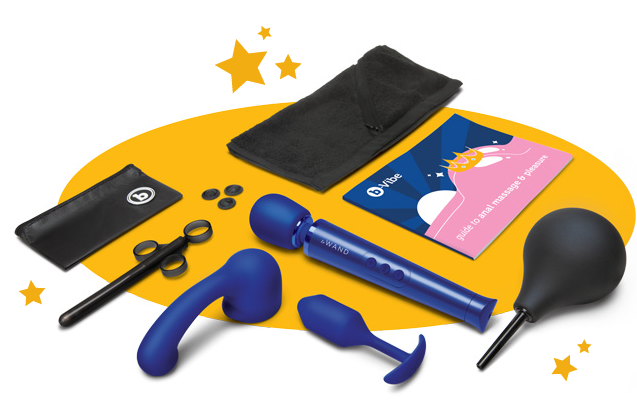 Before you go, allow us this one humblebrag? Well, we're not great at blowing our own horns so let renowned adult filmmaker Erika Lust do the honors to introduce our latest quintessential set of anal training (and more!)
"Great news for anal play lovers!
b-Vibe
and
Le Wand
created together an exciting 10-piece set for anal, vaginal, and prostatic pleasure! Unwrap the box to find everything you need before, during, and after anal: get started with some kinky foreplay with specialized finger condoms and gloves, and the lube shooter; keep going with
Le Wand Petite
and Curve to hit both G-spot and P-spot and tickle your hole; go ahead with b-Vibe Snug Plug 2 which is good to anal training as well as for
prostate play
and Kegel exercising. Once you're done, clean it all up by using the towel and store everything in the included pouch! And it gets better: in the set you'll also find a Guide to Anal Massage & Pleasure with tips and tricks for all entry levels. Would you like to try?" - Erika Lust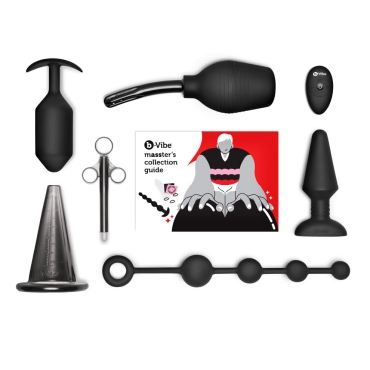 $299.99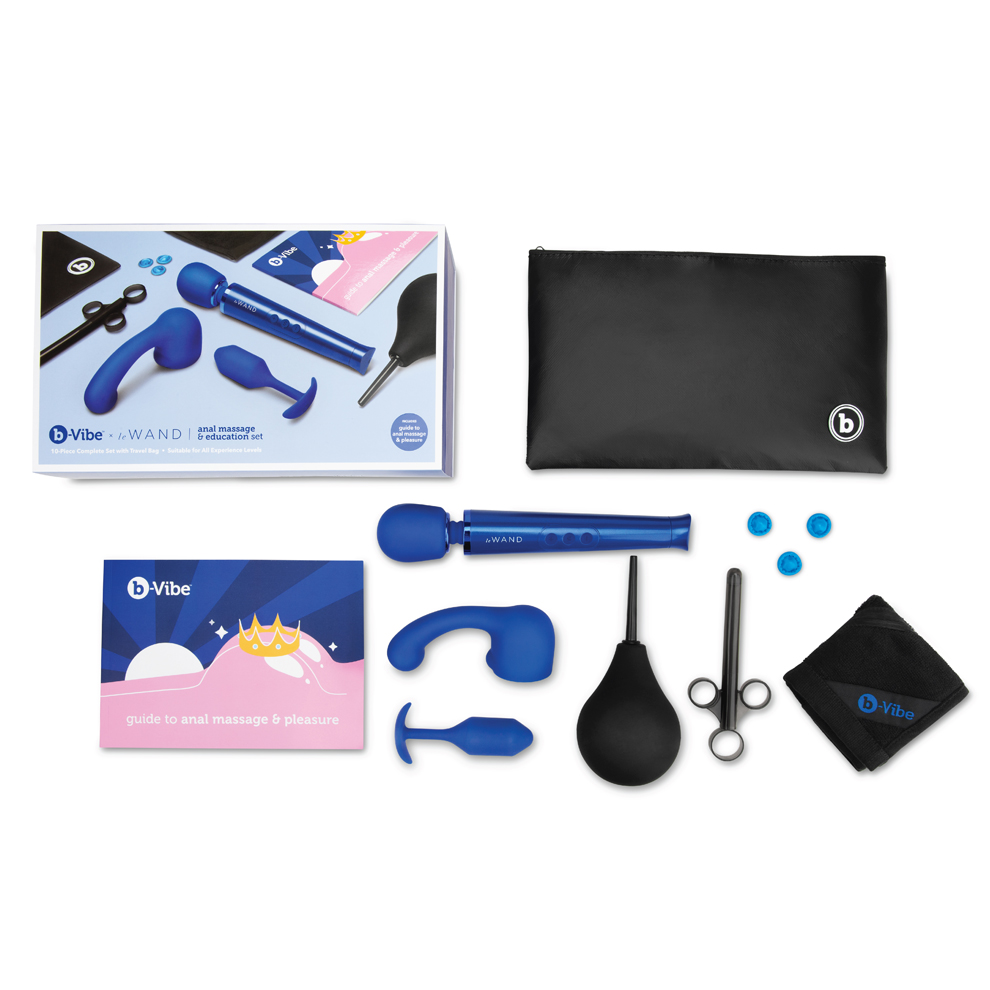 $189.00
20% OFF
YOUR FIRST ORDER
And we won't even ask for your email address.
Click below and your code will be magically applied!
Coupon codes cannot be combined with any other promotions, discounts or sales. For full details, click here.