In my humble opinion, cock rings are one of the most underutilized sex toys for penis owners, which is ridiculous, given how simple they are to use. You just slide one over the base of your penis (and, depending on the ring, around your testicles too). That's it—you're in business!
Cock rings then keep the blood trapped in your penis so that you can maintain your erection. They can also be useful for penis owners who struggle with premature ejaculation, especially the cock rings that pull your testicles away from your body.
RELATED: 5 Amazing Reasons Why You Need to Use a Vibrator on a Penis!
They're also easy to clean because you don't put them inside you or your partner. (I can't tell you how many times I've had to boil a sex toy to get rid of that lingering poopy smell. Gross, I know...)
However, cock rings probably won't give you a full-body orgasm—at least not on their own. Instead, you need a little something in the booty to send shivers up and down your spine. That is why I love using a cock ring and a butt plug simultaneously. Usually, I use two different toys, but once in a while, there's a two-for-one like the Vibrating Snug & Tug.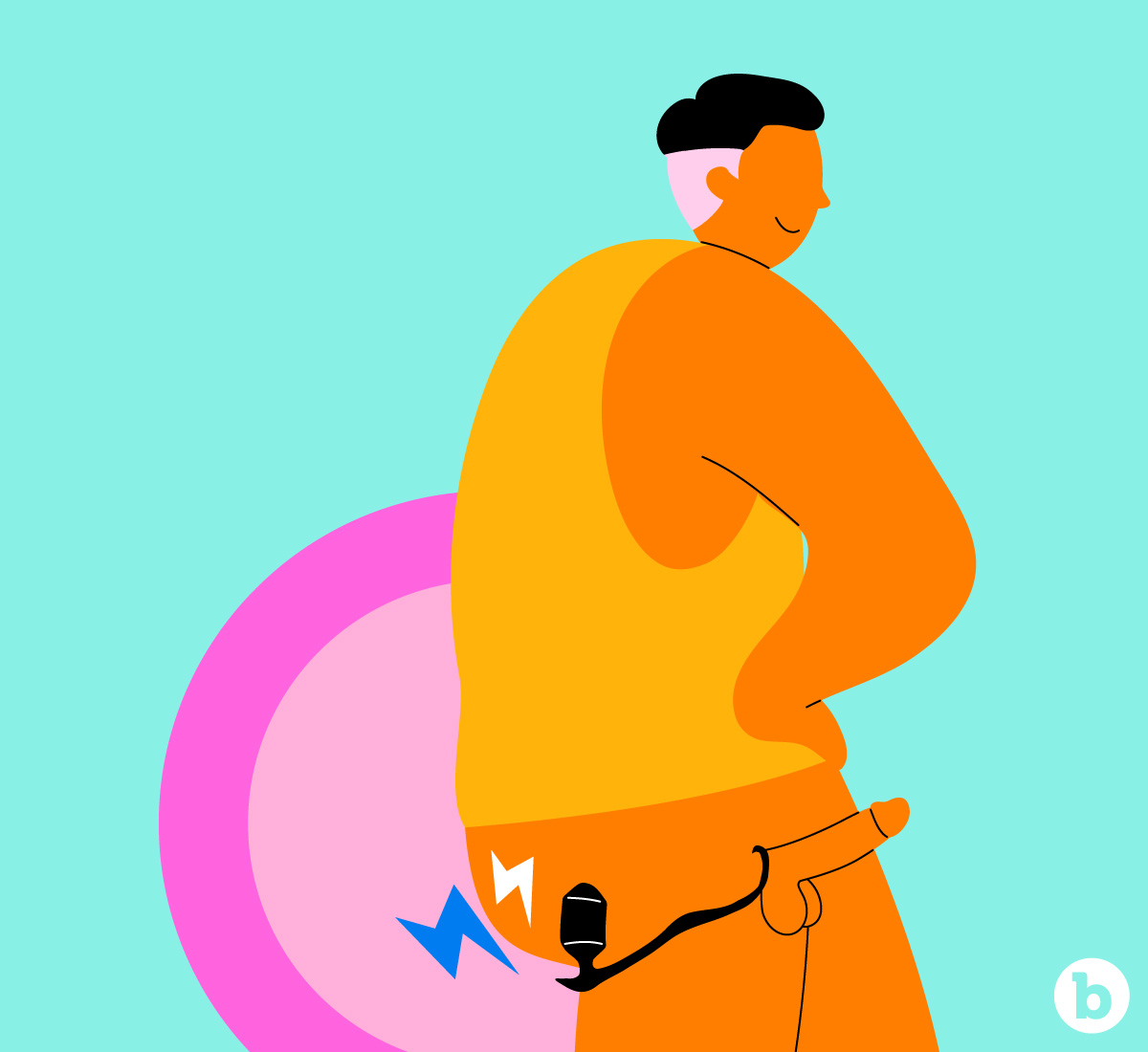 To be honest, I hadn't enjoyed any combo butt plug/cock rings before this one. I always like them theoretically, but there's always been an issue with function. It makes sense as to why this is the case. It's challenging to create a universal ring that connects to a plug that fits the body of all penis owners. Obviously, no two bodies are the same, and everyone's penis is a different size and shape. But somehow, the Vibrating Snug & Tug fits me perfectly.
Additionally, the butt plug is somewhere between small and medium-sized, making it ideal for folks who are new to anal play, but it's also big enough to have that "full" feeling you want when a plug is inside of you.
The cock ring attached is stretchy enough to pull over your penis, but once it's on, it secures itself tightly. The best part is, this toy vibrates. I've never had a cock ring/butt plug combo that vibrates before, but this one did, and *chefs kiss.* It's a gamechanger to feel the vibrations inside of you and on your penis. It's almost to the point where it's too much—a sensory overload—almost.
At first, I gave the Vibrating Snug & Tug a while masturbating by myself to get a feel for it. After that success, I used it with a partner, and she—she was very into it. She could feel the vibrations on my penis even though they were emanating from the butt plug. She also liked how verbal I became. I'm always a fairly loud person during sex, but when I put the vibrations to a "pulse" setting so they would start and stop, I'd make a little "Uh" every time the pulse hit me.
The only thing she did not like is the fact I came relatively quickly. (A big el-oh-el.) The vibrations and sensations simply felt too good. Luckily, as a sex writer, I know that sex isn't over just because I came, so I ate her out while using a Le Wand so that she could orgasm too.
So over, great success, as Borat would say! Next time, I may wait to turn on the vibrations until a little later, so I don't finish too quickly. But hey, if my problem is that this toy feels "too good"—I'm very okay with that!
.