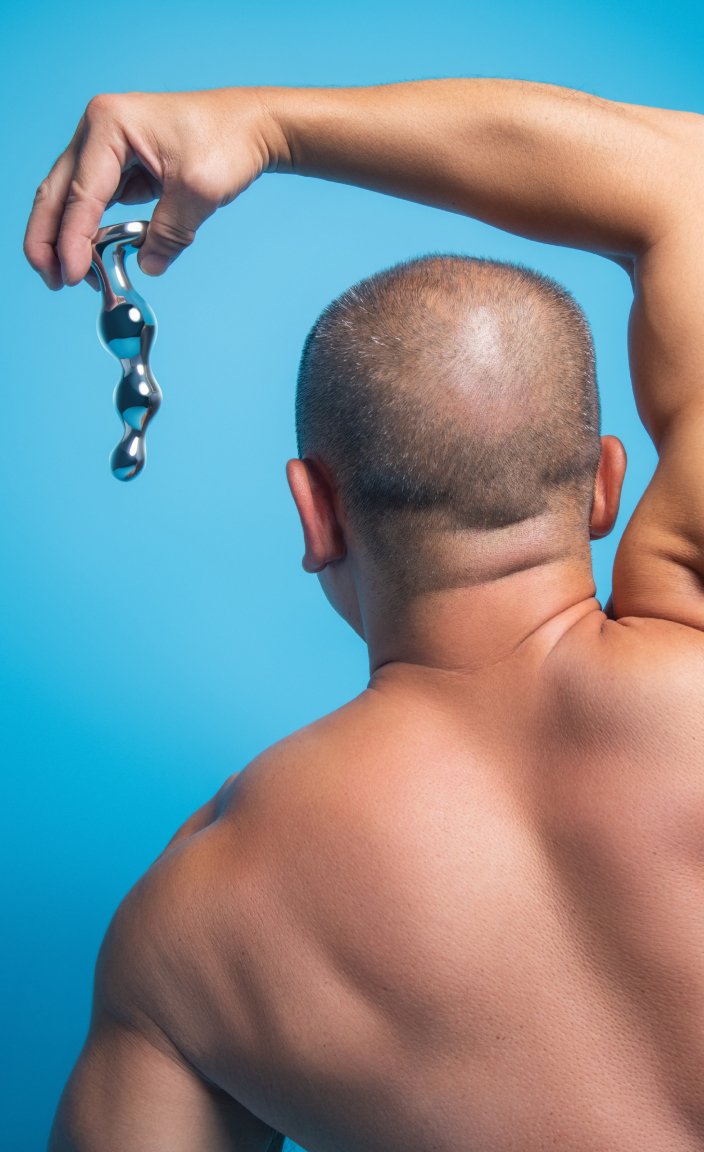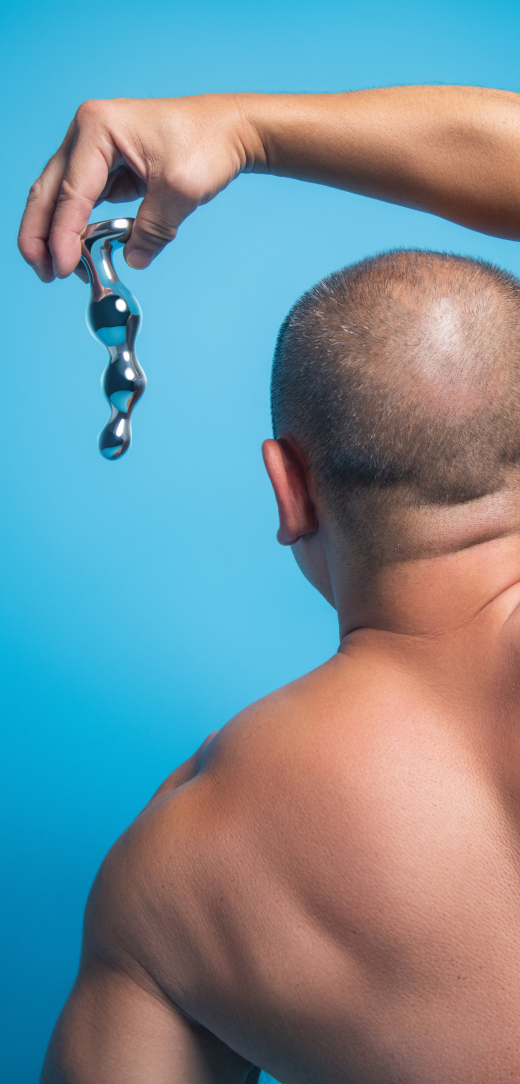 Get Plugged with the
Best Price
b-Vibe Price Match Guarantee!
Sex toys should never cause anxiety, even during the purchasing part. You should never worry about the toy you find online being a genuine b-Vibe product. That's why, we've launched b-Vibe's Price Match Guarantee!
We want to be your first choice to ensure the products you buy are body-safe legit b-Vibe products. If you find a lower price on any b-Vibe Products online, we'll match the price (and give you a little somethin' somethin' extra for your trouble)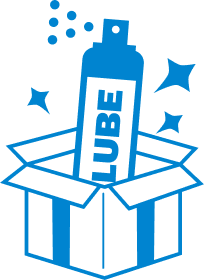 A free Gift
Get a free 4oz. water-based lube with your price-matched product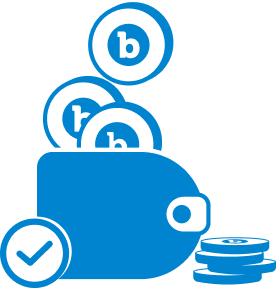 Additional
Points
Get a Bonus 200 points for your b-Vibe Butties Membership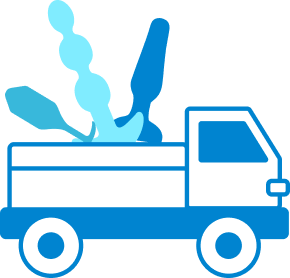 Free US
Shipping
Get free shipping within the Continental US on orders over $50
or 4 Interest-Free Payments of USD $12.50
Shop online now, pay over time.
Zero interest
You pay using your credit or debit card and ZIP automatically splits the purchase amount into 4 interest-free payments, every 2 weeks.
Payment Schedule
Today
Installment 1
2 Weeks
Installment 2
4 Weeks
Installment 3
6 Weeks
Installment 4
Checkout
4 interest free installments

Payment Schedule
4 payments of 25%
charged over 6 weeks
CHOOSE ZIP AT CHECKOUT
Choose ZIP at checkout
Use your credit or debit card.
Complete your checkout
No long forms and instant approval.
Pay over 4 equal payments
Enjoy your purchase straight away.
Starting small is the golden rule of using a butt plug for the first time. And the Snug Plug 1 is as tiny as it gets. Finger-sized, to be precise.
Despite weighing only 55 grams, the Snug Plug 1 allows anal play beginners to enjoy that incredible feeling of fullness and pressure that anal fans crave & love.
Made from body-safe silicone, the Snug Plug 1 features a flared based and lives up to its name by fitting snuggly in your bum. This 3.4-inch butt plug is a fabulous travel partner for anal adventures on the go.
Available in a variety of sizes, weights, and colors, the b-Vibe Snug Plugs are also perfect if you're preparing for anal sex. Scroll down to learn more about our award-winning, weighted butt plugs.
★ Best Sex Toy for Traveling — Allure
★ Best Beginner Butt Plug — Cosmo Lab of Sexcellence
★ Best Gift to Give Women — NYLON
★ Best Sex Toy to Buy Your Boyfriend — Women's Health
READ MORE
give your glutes the gift of full-fillment with a
comfortable torpedo shape and varying weight for
perfect pleasure zone pressure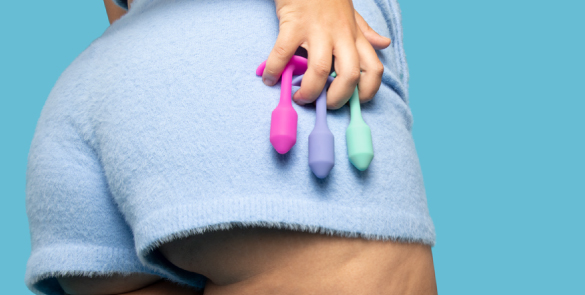 fire the torpedo!
The Snug Plug's unique torpedo shape provides internal sphincter stimulation with its soft ridges and tapered head. This shape also allows for easy insertion and allows space for the plug to move inside your booty for 360 degrees of weighty pressure.
build up your bussy
Perfect for every level of anal explorer, the Sung Plug collection comes in 7 sizes and weights from 55 grams to 1.3 lbs and is designed to rock within your body to put teasing, pleasurable pressure on your most sensitive zones. Take on our full range to train from beginner to Big Daddy with our Snug Plug 7.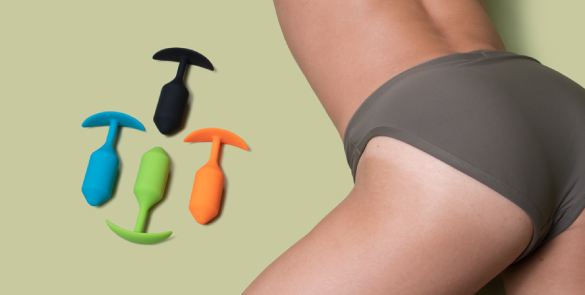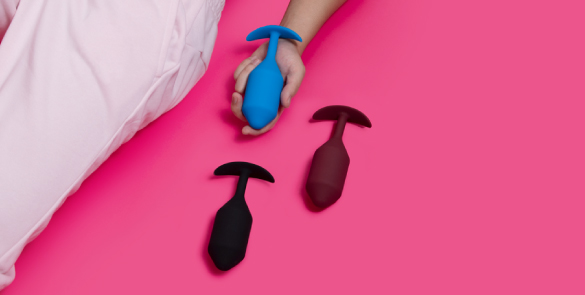 sleek and smooth
Designed with a wide tapered base and seamless, silky smooth silicone, the Snug Plug is designed for safe and comfortable insertion and removal. The flexible neck allows for easy movement while wearing during any activity and allows the plug to bend with the body.
buttie up
Introduce the Snug Plug as part of your partner play! Plug while topping to simultaneously rock your penis and your prostate, or plug during vaginal penetration play to flank your A-Spot for an otherworldly orgasm.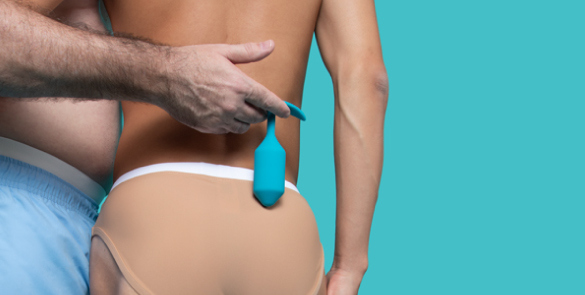 Weighted
Butt Plug
Easy To Clean
Hypoallergenic
& Body-Safe
100%
Splashproof
Soft Seamless Silicone
Seamless, silicone weighted butt plug
Designed for discreet extended wear
Rounded edge for easy insertion
Precision shaped for erotic sensations
Weighted balls provide sensual feeling of fullness
Thin 1cm flexible neck
Comfortable smooth grip handle
Completely waterproof
Includes travel / storage case
A copy of our Guide to Anal Play is included with the Snug Plug
1 Year hassle-free warranty
Customer Reviews (13 Reviews)
Alan.

Verified Buyer

I have had some experience with anal play previously but never having had a b-Vibe toy before I thought I would start with the Snug Plug 1.

I was looking for something I could wear long term and this really fits the bill. The long thin neck and T-bar means it really is fit and enjoy. Its a good quality item which has been well made,

I cleaned it and used some water based lube, Once inserted I sat down to work

No discomfort and very comfortable. In fact I intended to use it for an hour and then remove it but I got stuck into work and before I knew it 3 hours had passed. Re-lubed and spent the rest of the day with it in with no issues

It is smaller than some of my other toys I will admit and I may purchase a snug plug 2 but overall .I am very pleased


Carina Hsieh - Sex & Relationships Editor at Cosmopolitan.

Verified Buyer

This weighted plug (Snug Plug 2) is just one notch more intermediate than the beginner level, so it's a great place to start if you know you like anal play, but are still kinda figuring out your footing. It also comes with a handy case for travel, so you don't have to have your precious butt plug rolling around a random drawer or worse, sitting in a sad Ziploc bag.

Imperfectionist.

Verified Buyer

I have tried a lot of plugs and this one is the best so far. I'm not into trying to stretch myself or anything like that, but I am a little more experienced and I wanted something that would stay in and let me feel it while still being able to use it all day. I got a #3 and when it arrived I thought it looked a little bigger than I expected. After using it for several days, it is perfect! Just the right size. The shape is ideal both for insertion and for staying in place until I am ready to remove it. The weighted interior balls do not provide as much stimulation as I had hoped, but they do provide just enough weight to be a reminder. So, in summary, a great plug!

Dustin Bice.

Verified Buyer

Upon first glance, the packaging goes above and beyond. Most toys I have purchased in the past have been really lackluster in the packaging and presentation. So starting off I already felt like a lot of time and thought is going into the B-Vibe products. It really gives you the feeling that these toys of made of quality.

The quality of the product itself only exemplifies the packaging. The soft velvety feeling is fantastic. No visible seams from the casting. The plug has a nice and heavy weight to it. The handle feels flexible but sturdy. I can tell just by holding the plug that I'm going to get some really good use out of it.

Now to talk about using the plug. I'm not going to lie, I got a little bit worried about the size. I guess you could my eyes were a bit hungrier than my stomach (or in this case my hole). I'm no stranger to butt stuff but I would definitely not consider myself a pro by any means. Luckily, I had a few other smaller plugs I used to work my way up to the snug plug. My largest plug before this one wasn't much smaller but every cm counts. Don't worry though, with time, an ass ton of lube, and controlling my breathing, I got the plug in without damage (there can never be too much lube).

The "fullness" you feel once its inside is incredible. This is a great toy to use with a partner because of the weights inside. Once tugged on, the weights bounce around and vibrate. The tapper is great because you can give it a good tug without being worried about it being pulled out. Take you time with removing this plug when your done. It definitely gives you a good gapping once its out. Would be a great lead up to any sexual partners with large cocks.

This plug checks all the marks for me. Great quality, great size, and a great deal of fun. I personally look forward to getting a lot use out of it.

Tim.

Verified Buyer

I am a hetero, male bodied individual who has generally enjoyed anal play for a long time. I have a few toys from high end brands and can do the hands-free deal with an Aneros. Well, this plug is similar in size and the long neck lets it work with that technique. Not quite as direct stimulation on the prostate, but still there, and the firmness of the head portion means you certainly feel it. More pressure could be remedied with a size up, but I like that the 1 is a size I can wear around and enjoy without it constantly squeezing the prostate or feeling too heavy, which is a great balance. And as others have mentioned, the packing, quality of the materials, and overall fit and finish make a very good first impression. And the price definitely feels right.

K.M..

Verified Buyer

I am fairly new to butt plugs and made the mistake of buying a plug from a different company that was way too small. When I read about the Snug Plug, I really wanted to try it and decided to get #4. I am so glad I did! It takes me a few minutes to insert but once it's inside me, it is very comfortable and feels SO GOOD! I love how I feel so full. I love wearing it for long periods of time in my home and will be wearing it out in public for the first time on my anniversary.

Matt.

Verified Buyer

I have had Snug Plug 2 for a while and decided to size up to the 4. I have other b-Vibe products included the Rimming Plug, which if you don't have it is a must-get item. Anyway, the 4 arrived and it was bigger than I expected and I thought that I would have trouble getting in. I read the instructions but didn't really get it, initially. After lots of lube and some attempts to get in, I did what the instructions suggested and to my surprise, it went right in.

Now I am at my desk working and enjoying the #4. Maybe in a few months, I'll go for the 5.

Anonymous .

Verified Buyer

I have size 4 and since I use a 2-inch diameter dildo, I thought I could skip size 5 and go for size 6. I was shocked by how large this is I'll need more training to use it. But I really liked the feeling of inserting Size 4 (though I need to run until I feel the balls rumbling), so I am looking forward to using Size 6.

David.

Verified Buyer

I can't say I am anything less than impressed with every aspect of my experience from display to the plug itself. Definitely will be coming back when the time and budget allow it.

Fienyx.

Verified Buyer

I've tried a few different plugs. Most have a base that's too small and can allow for the entire plug to be suctioned up inside during extended wear. Others, the stem is so wide, it actually helps the plug fall out. Obviously, these are design flaws.

I got a Snug Plug 5. Wearing it all day, all week, all month long, it's comfortable, it stays where it belongs. The stem is the perfect length to be fully in without pressure from within. The handle is large and firm enough to not get pulled in. As a bonus, if you're a wheelchair user like I am (manual chair), the weights inside can get spinning real good just by pushing the chair down the sidewalk. Felt like a motor going. Excellent product.



Chris.

Verified Buyer

I have tried many plugs over the years. Some were cheap and some very expensive. The Snug Plug 2 this absolutely perfect in so many ways. I find it comfortable for extended wear, the stem is long enough that it keeps the plug from creating uncomfortable pressure inside or out, the weight and balls keep me aware of its presence, and the quality is fantastic. I'm not looking to stretch myself but I may just have to get the next size up.

Try one, you'll love it.

Slütty Bottom.

Verified Buyer

I am quite the size queen when it comes to dildos, and this snug plug 6 is great. Fills you up, and you can feel the weight of it. I've kept it in for as long as 14 hours before (I've been doing this a long time though). No discomfort, and easy enough to remove. Now I'm just waiting for the snug plug 7 & 8 !

Size Queen.

Verified Buyer

Got the 5 and 6. The 5 is perfect for long-term use. Extremely comfortable inside and out. The 6 is a work of art. Still working on getting used to it for periods of more than an hour. I am up for the challenge.

I am looking forward to and encourage you to make a 7. I own many plugs, these are the best! I was not paid to say that.
8.6 cm / 3.4 in

2.2 cm / 0.88 in

54 g

1 cm / 0.4 in

3.5 cm / 1.4 in

7.04 cm / 2.77 in

Weighted Butt Plug

Body-Safe Silicone

4.4 in

3.1 cm / 1.2 in

111.5 g

1 cm / 0.4 in

3.7 cm / 1.5 in

9.74 cm / 3.83 in

Weighted Butt Plug

Body-Safe Silicone

12.5 cm / 4.9 in

3.8 cm / 1.48 in

180.7 g

1 cm / 0.4 in

3.4 cm / 1.3 in

11.93 cm / 4.7 in

Weighted Butt Plug

Body-Safe Silicone

13.5 cm / 5.3 in

4.4 cm / 1.7 in

255.7 g

1.1 cm / 0.43 in

3.2 cm / 1.3 in

13.82 cm / 5.44 in

Weighted Butt Plug

Body-Safe Silicone

15 cm / 5.9 in

5 cm / 2 in

371.1 g

1.25 cm / 0.5 in

3.8 cm / 1.5 in

15.71 cm / 6.19 in

Weighted Butt Plug

Body-Safe Silicone

16 cm / 6.3 in

5.5 cm / 2.2 in

515 g

1.7 cm / 0.7 in

3.9 cm / 1.5 in

17.44 cm / 6.87 in

Weighted Butt Plug

Body-Safe Silicone
Discreet Shipping
Your privacy is of the utmost importance to us and with our discreet packaging you can shop in confidence. With totally plain packaging, the only person getting excited by your delivery is you. Read how we discreetly deliver your goods.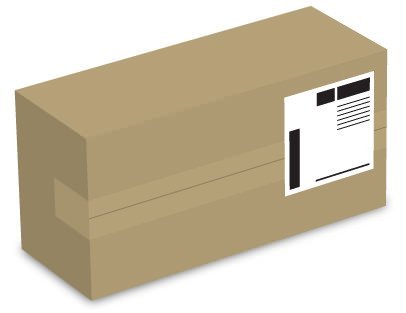 Product Warranty & Registration
We stand behind our products with easy to understand, hassle-free warranties. To help us serve you better, we strongly encourage you to keep a copy or picture of the receipt and register your product with us if you purchased it from elsewhere, other than bvibe.com — Register your b-Vibe here.
I received the wrong order. What should I do?
We apologise for the inconvenience caused. To receive the right item, simply process a return by contacting us.
How do I return or exchange my b-Vibe product(s)?
All b-Vibe products are covered by our one (1) year limited warranty, from the date of original purchase, against defects due to faulty workmanship or materials.
If you discover a defect and notify us via customerservice@bvibe.com, b-Vibe will, at its own discretion, replace the product free of charge.

Please note that due to nature of pleasure products:


• b-Vibe cannot accept non-defective exchanges on items that have been opened.
• As per industry standards, pleasure products may not be returned unless they are defective.
• A shipping charge will only be refunded in cases where our error caused the return.
• All returns and exchanges require pre-authorisation in the form of a receipt of purchase.
My product was damaged / already opened upon delivery. What should I do?
If you find that your product has been damaged or opened, or that its contents are missing, please ensure that you take a photograph of the packaging and email it to customerservice@bvibe.com with the appropriate subject title - Damaged / Opened / Missing Product when delivered by UPS / USPS.
Download Manual
b-Vibe Product Manual
Needing help opening up to your new anal exploration equipment? Find all of our product manuals and tips for first-time sphincter spelunkers here!