or 4 Interest-Free Payments of USD $43.75
Shop online now, pay over time.
Zero interest
You pay using your credit or debit card and ZIP automatically splits the purchase amount into 4 interest-free payments, every 2 weeks.
Payment Schedule
Today
Installment 1
2 Weeks
Installment 2
4 Weeks
Installment 3
6 Weeks
Installment 4
Checkout
4 interest free installments

Payment Schedule
4 payments of 25%
charged over 6 weeks
CHOOSE ZIP AT CHECKOUT
Choose ZIP at checkout
Use your credit or debit card.
Complete your checkout
No long forms and instant approval.
Pay over 4 equal payments
Enjoy your purchase straight away.
A wise anal enthusiast once said, "the bigger, the better!" And with those words in mind, we decided to create the Rimming Plug XL.
Hailed by advanced anal players as THE plug of 2023, the Rimming Plug XL is the latest & largest version of our award-winning rimming anal toys. It's girthier, more imposing, and offers deeper penetration with the same vibration base that we know and love.
The tapered tip of the Rimming Plug XL makes insertion incremental and more comfortable to manage, while the broad T-shaped base prevents any unwanted accidents during anal play.
Made from body-safe silicone, the Rimming Plug XL is USB rechargeable and offers incredible internal stimulation with its 6 intensity levels & 7 rotating patterns.
Use this extra-large vibrating plug with or without the one-touch remote control for solo or dynamic couples' play. Get creative with its 30 feet range and take your anal play to the next level.
Pro tip: Always warm up with a smaller toy before tackling this behemoth plug and don't forget to coat it with a generous amount of water-based lube.
READ MORE
Get the delicious sensation of rimming!
Perfect for solo play, or dilating before intercourse, the Rimming Collection features internal rotating beads in the shaft that massage your sphincter and give you the sensation of a rimjob tongue-free!
Perfect for solo play, or dilating before intercourse, the Rimming Collection features internal rotating beads in the shaft that massage your sphincter and give you the sensation of a rimjob tongue-free!
Introducing the super sized version
of our best selling vibrating butt plug,
the rimming plug XL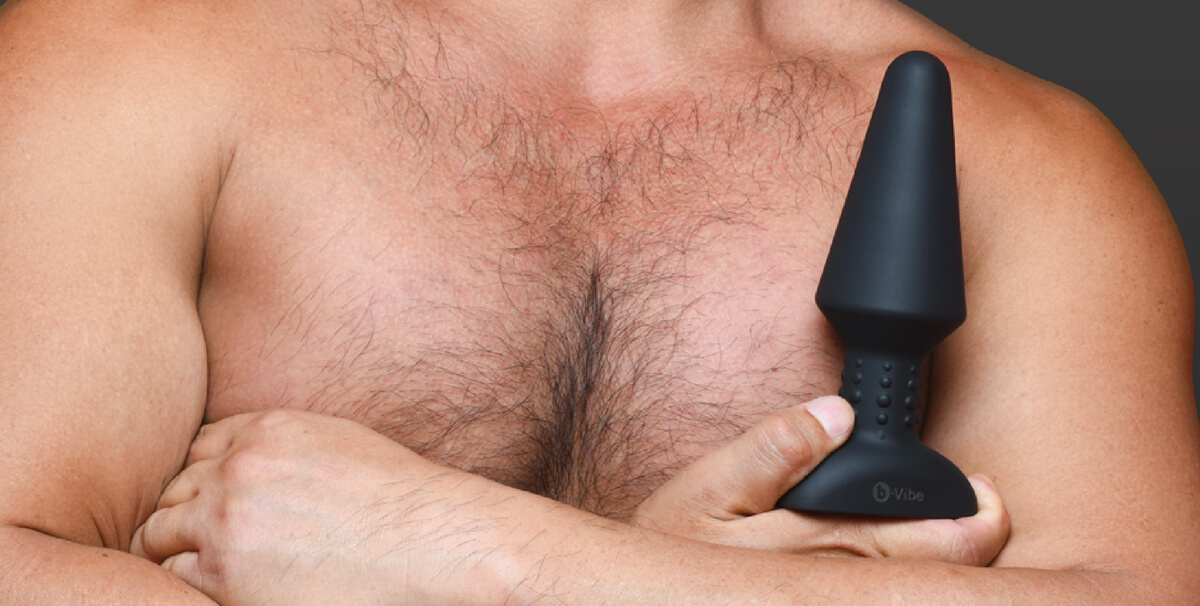 powerful ways to enjoy
With 7 rimming patterns & 6 vibration patterns, combined with 6 levels of power. This large butt plug is perfect for advanced anal users looking for mind blowing pleasure.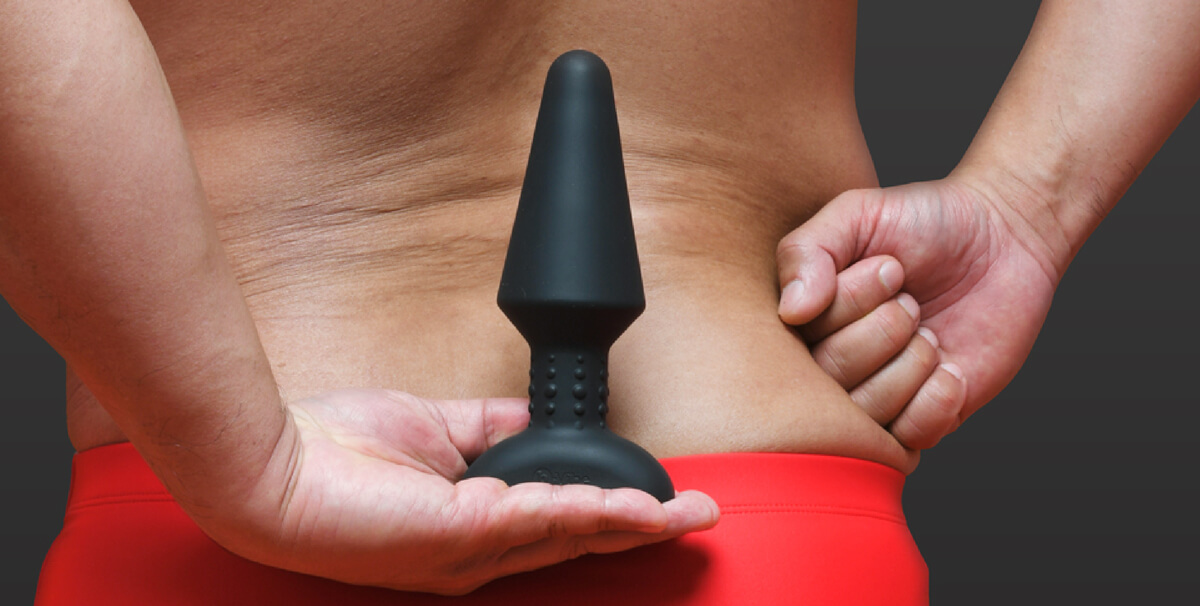 for posterior pros only
Designed by a certified sex educator with experienced anal users in mind, the neck of the rimming plug XL features a bumpy texture for an extra thrilling sensation.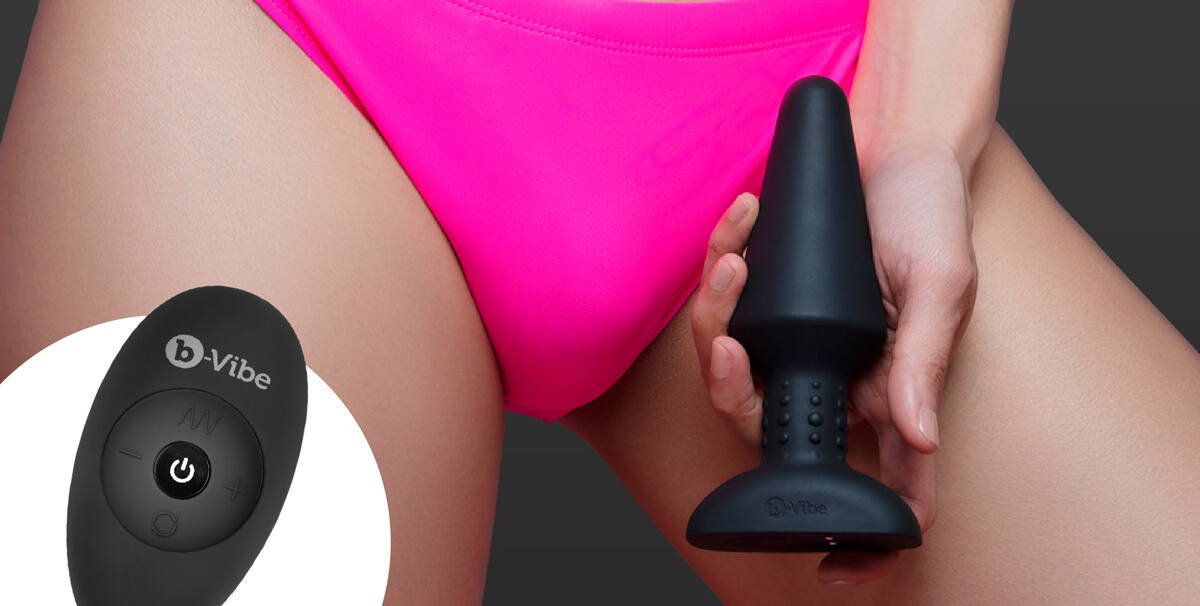 remote control or manual modes
Use the rimming plug XL with or without the wireless remote control. The wireless remote works up to 30 feet away so that you can play together even when you're far apart.
Soft Seamless Silicone
Unique beaded neck
Hypoallergenic & Body-Safe
Splash Proof & Shower-Friendly
Easy To Clean
The Rimming Plug XL is the newest version of our original and best-selling anal sex toy, the b-Vibe Rimming Plug.
b-Vibe's revolutionary vibrating butt plugs have gained international fame for these award-winning features:
World's First Rimming Plug — The only butt plug with rotating beads at the neck to mimic the sensation of analingus (that's getting your butt licked, FYI) and help relax the sphincter muscles.
7 Ways to Rim + 6 Ways to Vibe — The Rimming Plug XL features 7 modes in the rotating beads to help twirl and tease the most sensitive and tiny erotic nerve endings. It also includes 6 rotation & vibration intensities to create pleasure combos like no other sex toy.
Anal for ALL — Did you know that using vibrations for prostate stimulation (if you have a penis) or the A-Spot (if you have a vagina) can trigger full-body orgasms? This brings us to that second vibe at the tip of this vibrating butt plug...
Powerful Vibrating Tip — The additional motor at the tip provides indirect stimulation to those erogenous zones to give your anus the pleasure it has never yet experienced.
100% Body Safe — All b-Vibe butt plugs are hypoallergenic and made from premium, silky smooth silicone. The Rimming Plug XL is phthalate-free, latex-free, and completely non-porous.
Wireless Technology — Feeling kinky? Explore dominant and submissive roles or go solo with our one-touch, wireless remote control that works up to 30 feet away.
USB Rechargeable Battery — A 2-hour charge provides an hour of mind-blowing stimulation, while the smart battery level indicator flashes when charging is required.
Splashproof — The Rimming Plug XL has been carefully designed to be splashproof and shower-friendly.
The Perfect Travel Buddy — Going on holiday? The Rimming Plug XL arrives in a convenient, discreet travel bag. To avoid any embarrassing vibration "accidents", simply activate the travel lock.
1-Year Warranty — Our limited warranty protects the Rimming Plug XL against all defects in materials and workmanship for 1 year. Put your mind at ease by registering your b-Vibe on our website.
Includes Guide to Anal Play — We've included the best tips from our trusted team of sex educators in a handy little booklet. Now there's no stopping you from becoming an anal guru!
Too big for your booty? We recommend anal training or you can choose from two other sizes of the same plug, the Rimming Plug 2 and the Rimming Plug Petite.
Customer Reviews (6 Reviews)
Ronan.

Verified Buyer

I worked up to this for a while. I'm a straight male, heard about prostate play and the benefits, and began experimenting. This is the best product I have used! It's still always a challenge to get in, which makes it that much better.

Jake.

Verified Buyer

OK, so first, the build quality, the packaging, the shipping, all top notch.

Second, I'm not new to prostate play or anal toys, and had been leaning towards saying 'bigger is always better.' Well, I think I have found my limits. I had another brand 'rimmer' toy that was also 'XL' and took advantage of the B-Vibe sale. This one is definitely slightly larger, and that extra .2 inches wide just puts it over the edge size-wise.

Functionally, it's superior with more varieties of vibration and 'rimming' action. But, it does not seem to be *just* a rimmer. There is always a vibration going. Which, as I've seen mentioned elsewhere, tends to mask the rimming action going on. Which is disappointing, because the rimming variety seems to have a lot of nuance, but you can't really tell with the vibration always on.

Pros: quality build, strong vibration, variety
Cons: can't really feel the rimming through the strong vibration
Depends: Super large. Really. Even for someone very experienced, this may be just too large.

Anonymous.

Verified Buyer

I've tried quite a few plugs/anal toys and this is one of my two favorites. It took a while to be able to get in, and I still get the OMG feeling when it goes in, after months of use. Great vibe/rimming options. I only wish it would charge faster and the charges would last longer. This is my second bc I wore out the first, if that helps! Work up to this with smaller toys, when you can get it in though, I'm pretty sure you will agree how awesome it is! BTW, I'm a straight male who discovered prostate play and experimented with many things until I discovered this.

Richard Patterson.

Verified Buyer

When I first bought the Rimming Plug 2 it didn't impress me very much. BUTT - now that I've learned how to use it to maximum advantage, it's AWESOME and has become a valued tool - or I should say, a valued friend. It's like a middle step between my small prostate vibrator and my goofy thick dildo. So for a solo play session, I slowly work my way up getting big ol' orgasms all along the way, ride the goofy dildo for a good while, work my way back down to the vibrator, and then back up again. And again and again and again. I take my time and get everything I need and want. The b-Vibe Rimming Plug 2 is a sexy stud that'll rock your butthole with the best of 'em; it DOES DELIVER ORGASMS. I want to get the LARGE rimming plug now, but that's not to take anything away from the RP2; RP2 will ALWAYS have a soft warm place in my heart and butt to crawl into whenever he wants it. I can't say no, LOL.

Alan-Arthur.

Verified Buyer

Quite possibly the greatest electric butt plug on the market today. The size is great, and feels very secure when inside of you. No fear of it falling out. Remember, this is for those of us who are trained! Don't buy this on some drunken whim thinking you'll magically make your butt a beautiful gaping hole just because you purchased a great plug. It doesn't work like that! This is a treat for the trained user.

The whole thing comes with a charger and a zip-up case along with an anal guide and general instructions for use.

There is one annoying drawback and that is the charging. The plug uses magnets to charge, which makes sense considering how things can easily get wet, but if the plug and charger aren't exactly so; you may come back after some hot foreplay to find out the charger fell off at some point. And it is delicate. Your pet could walk past the cable, and off it goes.

Along with the charging mechanism, the time it takes feels like forever. I think it takes about 2 hours, maybe a little more. Then you get about 2-3 hours of it to be in operation. Granted, there is Bluetooth going on, and this bad-boy has ALOT of cool vibrating patterns, and intensities, so I understand how battery life can be drained quickly.

However, despite these minor drawbacks. This butt plug is truly a work of art. And I'm not even overstating how I feel about this plug. Worth every single penny!!!

I just can't wait for the beautiful people at b-Vibe to make an XXL!!!

Nasc.

Verified Buyer

Oh wow. I got this toy 2-3 years ago, and it is the only toy from then that I am still using. So I hope THAT says something.

I wanted something unique… something that really made me feel something and boy does this do that.

I'll try to keep this brief, but it's been amazing for solo play and group play. The unique thing is… I've used it on myself as a sub AND as a dominant. Yes… it can be a toy inserted into the dom too.

Why? Because it's so strong that when it's inside me… and I'm inside someone else… They can feel it.

6/5 stars. If anything happens to the one I currently have I will definitely be buying it again.
5.6 in

2.2'' / 5.5 cm

240 g

1'' / 2.7 cm

6.6'' / 17 cm

Rotation & Vibration

2

Seamless Silicone
Discreet Shipping
Your privacy is of the utmost importance to us and with our discreet packaging you can shop in confidence. With totally plain packaging, the only person getting excited by your delivery is you. Read how we discreetly deliver your goods.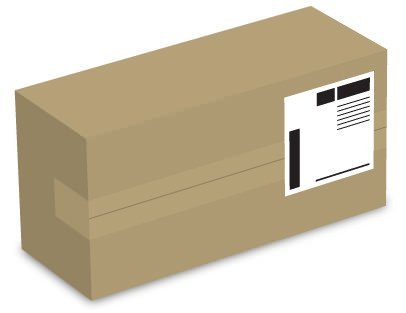 Product Warranty & Registration
We stand behind our products with easy to understand, hassle-free warranties. To help us serve you better, we strongly encourage you to keep a copy or picture of the receipt and register your product with us if you purchased it from elsewhere, other than bvibe.com — Register your b-Vibe here.
I received the wrong order. What should I do?
We apologise for the inconvenience caused. To receive the right item, simply process a return by contacting us.
How do I return or exchange my b-Vibe product(s)?
All b-Vibe products are covered by our one (1) year limited warranty, from the date of original purchase, against defects due to faulty workmanship or materials.
If you discover a defect and notify us via customerservice@bvibe.com, b-Vibe will, at its own discretion, replace the product free of charge.

Please note that due to nature of pleasure products:


• b-Vibe cannot accept non-defective exchanges on items that have been opened.
• As per industry standards, pleasure products may not be returned unless they are defective.
• A shipping charge will only be refunded in cases where our error caused the return.
• All returns and exchanges require pre-authorisation in the form of a receipt of purchase.
My product was damaged / already opened upon delivery. What should I do?
If you find that your product has been damaged or opened, or that its contents are missing, please ensure that you take a photograph of the packaging and email it to customerservice@bvibe.com with the appropriate subject title - Damaged / Opened / Missing Product when delivered by UPS / USPS.