We all know what a dildo is — A phallic-shaped toy that can be inserted, and unlike butt plugs or anal beads, be used to create a thrusting sensation. Like all anal toys, dildos come in a variety of shapes, girths, lengths and colors. Although they can be inserted like any other anal toy, they typically are not the best for hands-free play because of a) their length and b) the lack of tapered base like most butt plugs or prostate massagers have.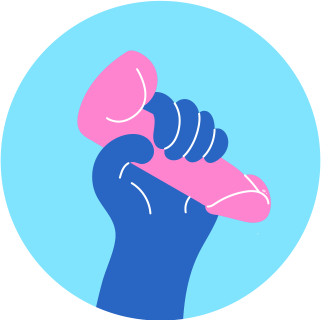 When people shop for dildos, something that comes up commonly is a desire to buy a toy that is identical to a partner, either because it is what they are already comfortable with or maybe they want to practice inserting girthier and/or longer sizes. The problem with this is dildos offer very little in terms of "foreplay" and unlike butt plugs which usually have a tapered tip, which allows for gradual insertion. Dildo tips are oftentimes more bulbous and require the person inserting it to be properly warmed up. Getting one a size smaller than your goal can be useful in warming up, as the goal here is to relax the sphincter muscles rather than going from zero to 100 right away. Don't want to get an extra dildo? Another option is to warm up first with a butt plug or your fingers.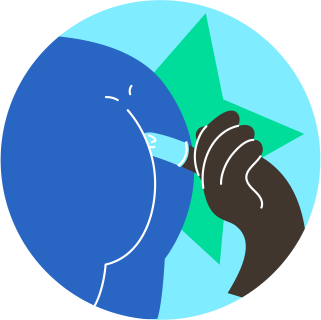 Although dildos can be used in any hole, it is important to make sure that any dildo being used for anal penetration has a flared base that is wider than the narrowest part of the bottom of the toy. Many dildos come without any type of flared base at all, and these are not recommended for anal penetration. The muscles set in that region contracts, especially during climax and that can cause a toy without a flared base to get sucked into the body, at this point you're just asking for an embarrassing trip to the ER. Flared bases create a barrier that prevents the toy from being pulled too far into the body. So for the love of sweet baby Jesus, always make sure your toy has a base regardless of which type you choose.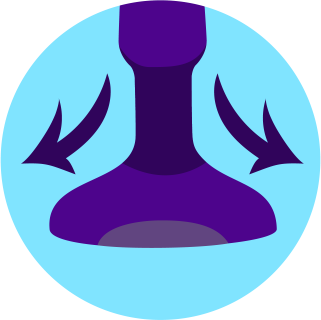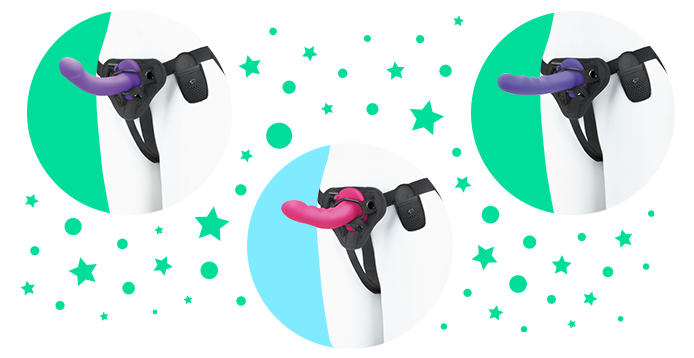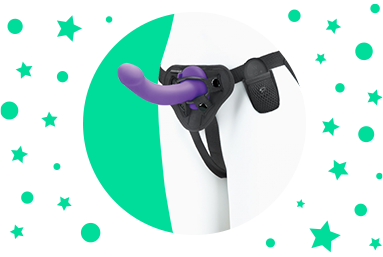 Pegging Sets
If you haven't heard of pegging yet, it's time you get familiar with this fringe sex act. Why? Because it's 2021 and it's about time we have some exciting, gender-stereotype-defying sex acts to stick in our proverbial sexual pockets. So here's your 101 breakdown on pegging and how to get started with strap-on penetration.
Now, if you're a well-versed maven or a sexual adventuress that wants to give pegging a go, you'll know how important it is to buy the right stuff. Lucky for you, we've curated four of the best pegging sets on the market. These sets come with everything you'll need from a strap-on, a harness, and a dildo.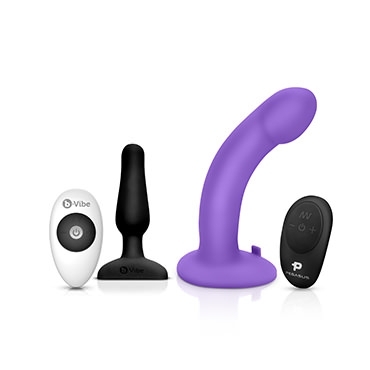 $178.49 $149.99 $119.99