Every
BODY
Has a
Butt
Behind
the scenes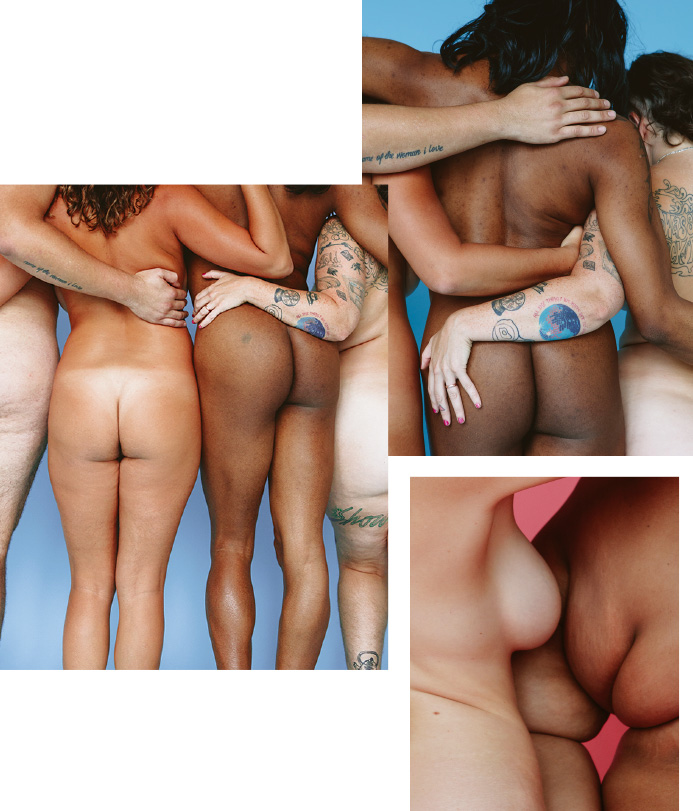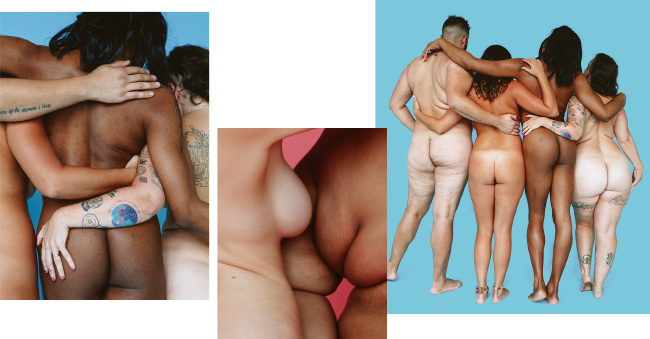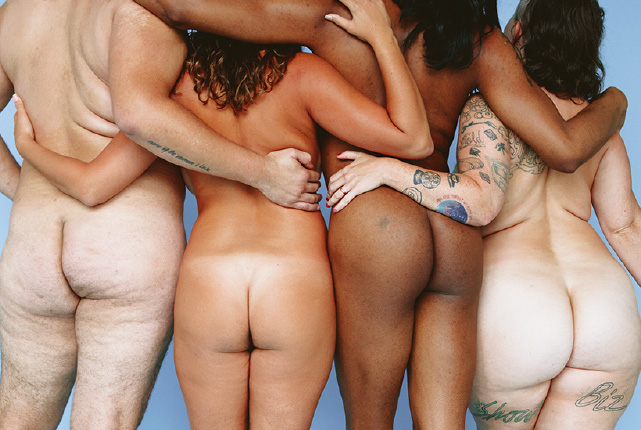 Every
BODY
Has a
Butt
Every BODY Has a Butt
Every Body Has A Butt is an ode to the inclusive and fluid nature of anal play – an equal playing field in which all people can experience pleasure. b-Vibe was created to address the need for better quality anal products and to enhance education around this long-stigmatized part of sex. With this campaign, we're featuring the derrières of people we admire, who help to continue our work to eradicate harmful stigmas and taboos surrounding anal play for a safer, more pleasurable world.

ihartericka
Ericka Hart
I wanted to be apart of the b-vibe Every Body Has A Butt campaign because I think butts are ALWAYS ignored in sexual anatomy education / conversations. Our butts have lots and lots of nerve endings at the anus and prostate (if you have one) and it's important to acknowledge this wonderful orifice! I also have some shame around my butt acne scars and wanted to provide visibility for butts having a different shape and look while also affirming my body through photography!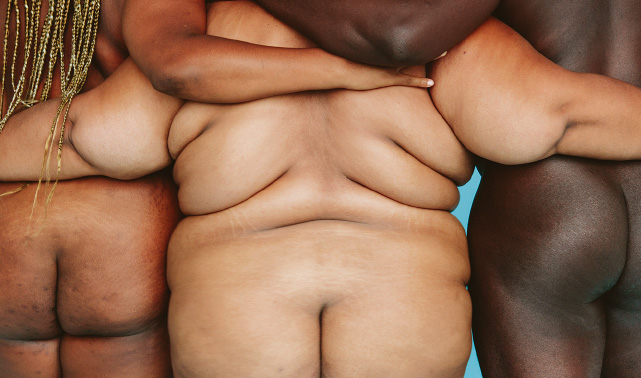 thefatsextherapist
Sonalee
Rashatwar
Rarely do we as superfat folks get to see ourselves represented in visual media, let alone sex positive media. Once a few BTS images were leaked from Every Body Has A Butt, dozens of folks were in my DMs expressing gratitude for seeing their bodies represented for the first time anywhere- ever. Some asked about the campaign, excited to see the remaining images. I was excited to step out of my comfort zone and participate in this project to show to the world that neither being fat nor engaging in anal sex are issues deserving of shame.
Being nude on set helped my body image by allowing me to witness myself. Seeing stunning unedited photos of my rolling flesh makes me feel like a pudding, perfectly flowing, abundant. It is not often that I get to see myself from the outside. Seeing photos of my skin deeply helped me to appreciate and acknowledge my body. I was shocked how easily I was able to find beauty in my ripples and scars. These images help me to see myself as art. Art doesn't need altering. My superfat body is art and it is perfect exactly as it is.

polyrolemodels
Kevin
Patterson
I was interested in taking part in the campaign because it gave me a chance to use my visibility in a different way. Any amount of representation that I can add to a space gives others permission to inhabit the same space. Plus, I'd never been in a photo shoot before ;)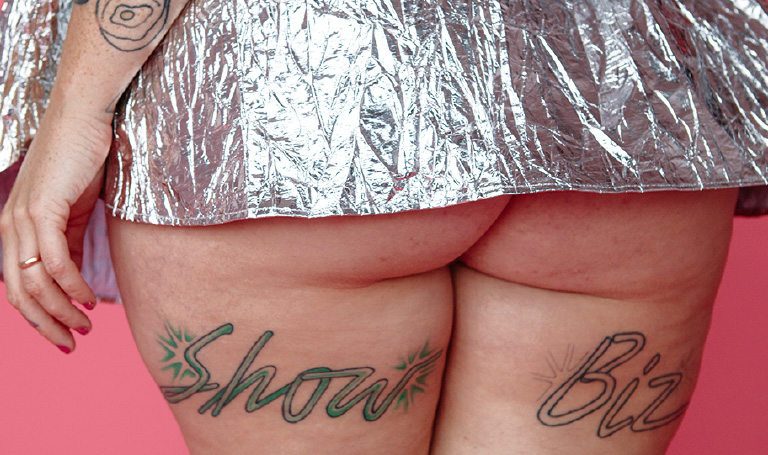 tinahornsass
Tina Horn
I've always gotten a lot of attention for my ass, which through some magical combination of eating whatever I crave, genetics, and being as active as I wanna be, maintains legendary proportions. Clothes are rarely built with my particular butt to waist ratio in mind, which is one of the reasons I'm happiest wearing as little as possible. It's probably not a coincidence that ass-centric sexiness, from butt plugs to spanking to worship to bouncing to smothering, brings me the greatest satisfaction and pleasure.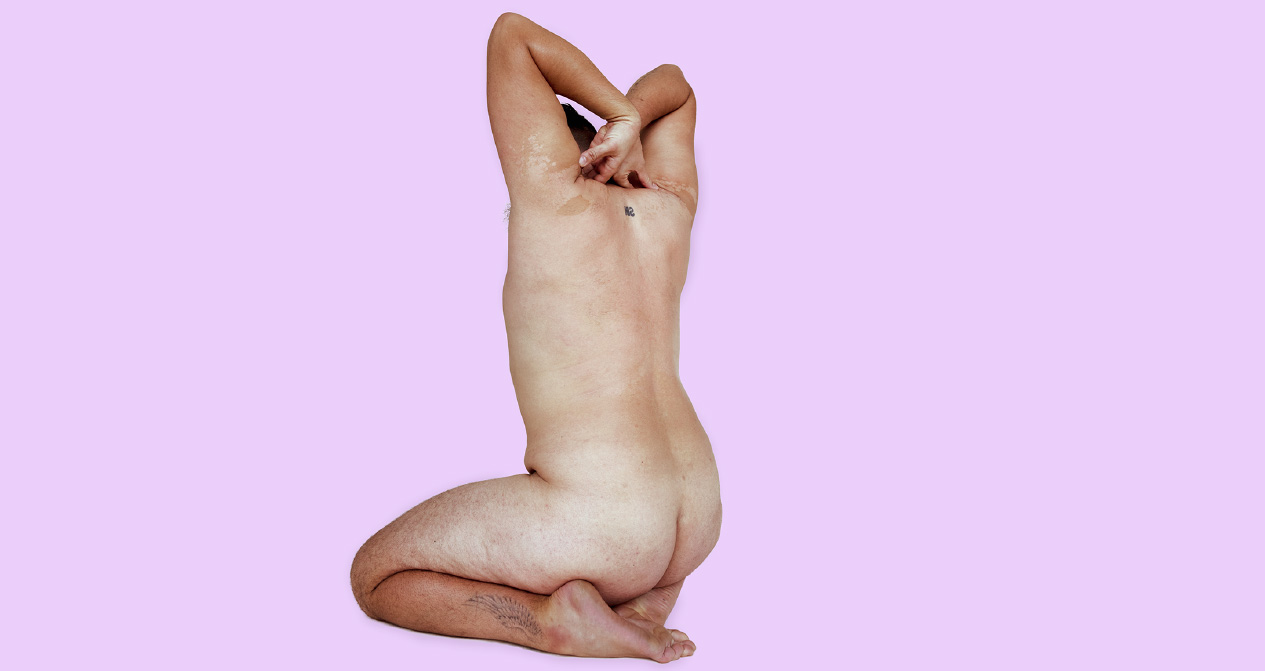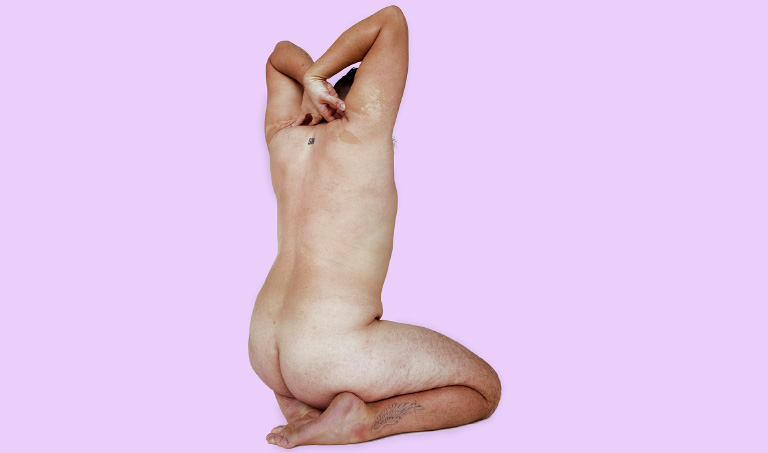 danielsaynt
Daniel Saynt
Butt play is a healthy part of a balanced sex life. For both men and women it offers new sensations found to enhance and produce their own special kind of orgasms. We all have butts and we all deserve to experience the pleasure centers God built inside each of us.
For men, it means exploring that magic little button called the prostate. It's important for men to discover the surreal multi-orgasmic joys of milking, male kegel exercises and other booty focused endeavors that will increase orgasms and erection strength. Not only that, but men also reduce their risk of prostate cancer, which is definitely a reason to start loving your butt. Stronger Erections. Anti-Cancer. Multiple Orgasms. What's not to love about a party in the rear?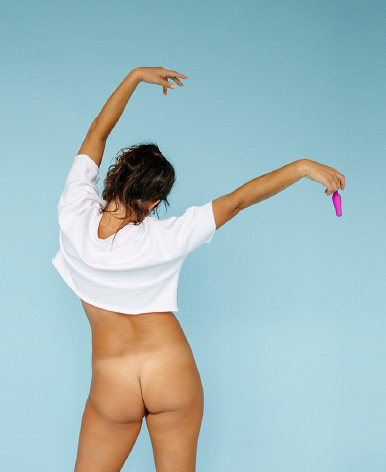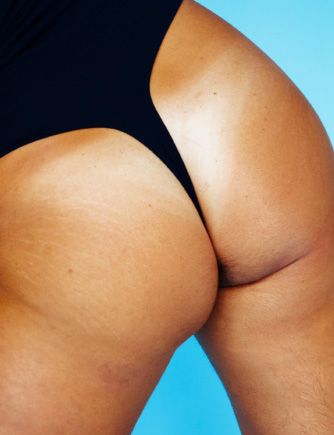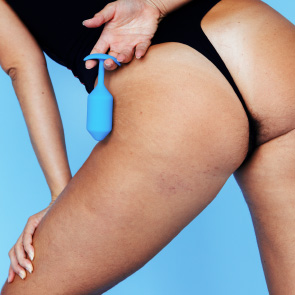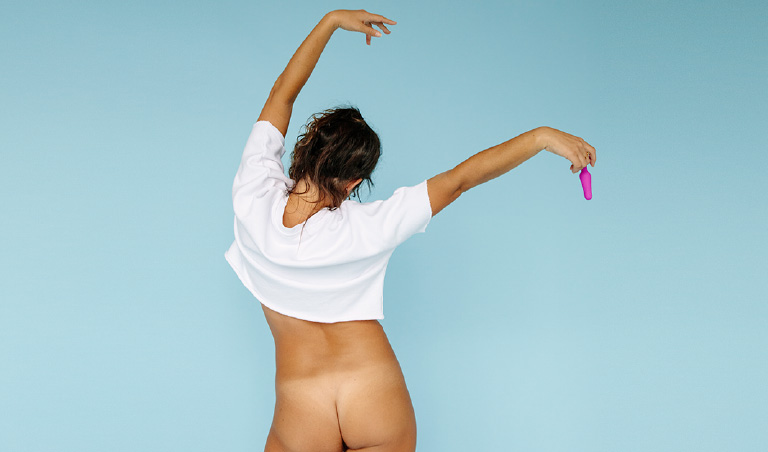 ladysavaj
Arielle Egozi
Seeing brown bodies and big bodies and trans bodies all be witnessed as beautiful bodies, is already something. Having these bodies be the ones to represent *butt* toys is another. This campaign featured folks who are putting their bodies where society has made it very unsafe for them to be — bare and open and embracing sexuality when so often that's exactly what's been weaponized against them. It isn't just about diversity, it's about making a space safe enough for those bodies to be raw and powerful and vulnerable without fear. To be undressed and looked at and photographed and feel SAFE. In the eight hours together shooting this campaign, that's what the b-vibe team achieved. It was an honor and a complete joy to be a piece of.

xaxabianca
XaXa Bianca
In becoming more informed and submersed with Sex Tech and its plethora of applications; I've observed that b-Vibe is really a leader in comfort, utility and inclusiveness in the industry. That principle of diversity was what made me jump at the opportunity to participate in this project.
As a newly inducted member of the Trans community, representation remains paramount; so every chance to include and showcase a Trans body is a priority. I feel that b-Vibe is the perfect platform and conduit to promote and normalize transgender sexuality. With this new campaign, I hope to supplement the saturation of visibility of Trans people in mainstream media and marketing.

aliciasinclair_cotr
Alicia
Sinclair
As the CEO of a company that focuses on, and celebrates, the concept of anal play — it was important for me to not only launch, but participate in, the Every Body Has a Butt campaign. At b-Vibe, we're eradicating the stigma that anal play is for any "one type" of person. It's an accessible, inclusive and uniquely universal pleasure option, and I feel proud to be a part of a movement that dispels harmful taboos and promotes sexual wellbeing through education, elevated tools and representation. By putting my face (and rear!) at the forefront of this cause, I hope to inspire others to learn more about the category, themselves and their pleasure.