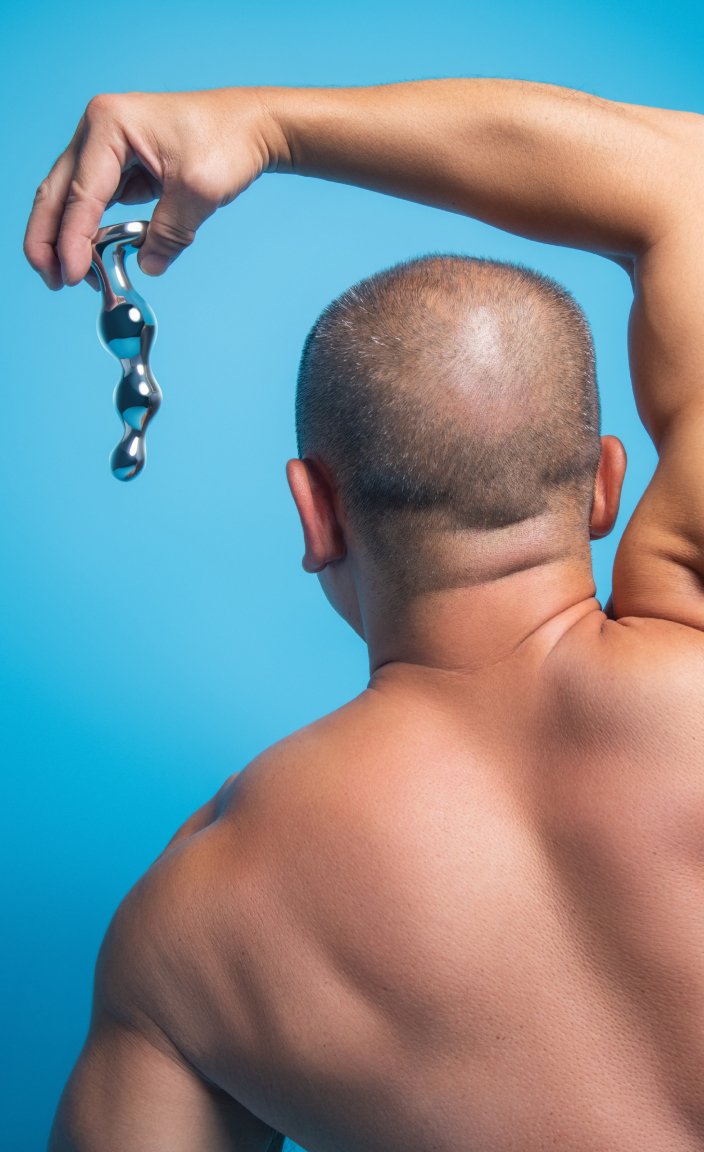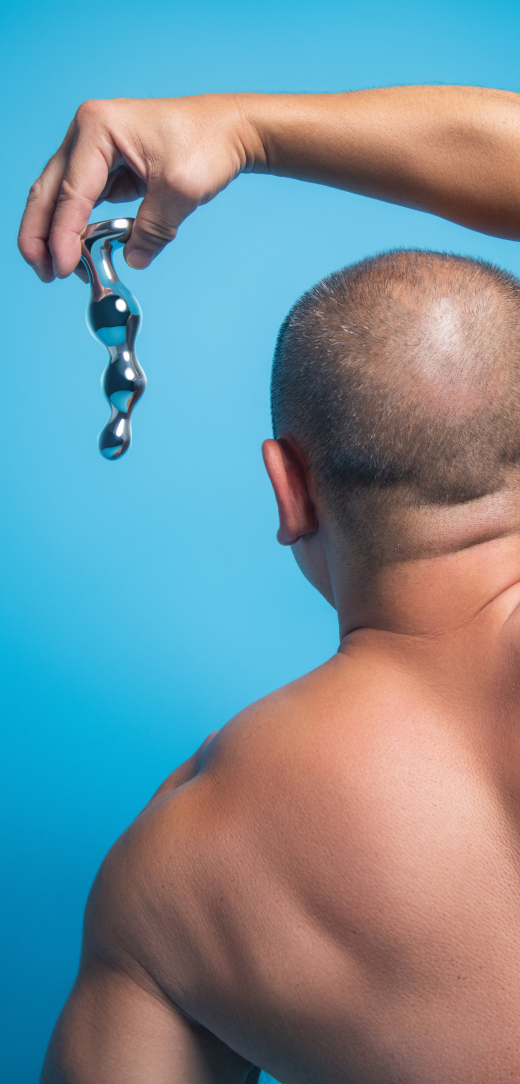 Get Plugged with the
Best Price
b-Vibe Price Match Guarantee!
Sex toys should never cause anxiety, even during the purchasing part. You should never worry about the toy you find online being a genuine b-Vibe product. That's why, we've launched b-Vibe's Price Match Guarantee!
We want to be your first choice to ensure the products you buy are body-safe legit b-Vibe products. If you find a lower price on any b-Vibe Products online, we'll match the price (and give you a little somethin' somethin' extra for your trouble)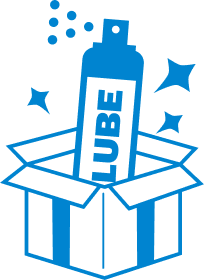 A free Gift
Get a free 4oz. water-based lube with your price-matched product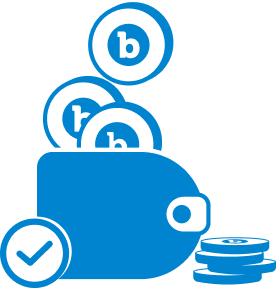 Additional
Points
Get a Bonus 200 points for your b-Vibe Butties Membership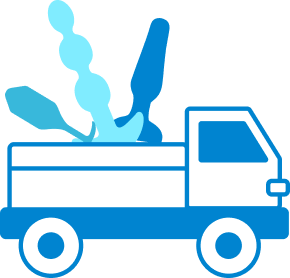 Free US
Shipping
Get free shipping within the Continental US on orders over $50
or 4 Interest-Free Payments of USD $20.00
Shop online now, pay over time.
Zero interest
You pay using your credit or debit card and ZIP automatically splits the purchase amount into 4 interest-free payments, every 2 weeks.
Payment Schedule
Today
Installment 1
2 Weeks
Installment 2
4 Weeks
Installment 3
6 Weeks
Installment 4
Checkout
4 interest free installments

Payment Schedule
4 payments of 25%
charged over 6 weeks
CHOOSE ZIP AT CHECKOUT
Choose ZIP at checkout
Use your credit or debit card.
Complete your checkout
No long forms and instant approval.
Pay over 4 equal payments
Enjoy your purchase straight away.
If you're nearing the end of your advanced anal journey, the Snug Plug 5 is as large as it gets- it's the Goliath of our weighted butt plug series.
The chances are that you're already familiar with or even own the Snug Plug 4. What separates the two? The Snug Plug 5 weighs 350 grams (vs. the 257 grams of Snug Plug 4) and is an inch bigger at 6.3".
Like all Snug Plugs, this XL version features everything that anal play fans have come around to love! And that's internal weights for intense stimulation, smooth silicone for maximum comfort & prolonged wear, and intelligent design for easy insertion and removal.
Check out the reviews tab below to read what fellow anal aficionados think about the Snug Plug 5!
READ MORE
precision shaped, snug and comfortable fit plugs,
featuring varying weight to provide a sensual
feeling of fullness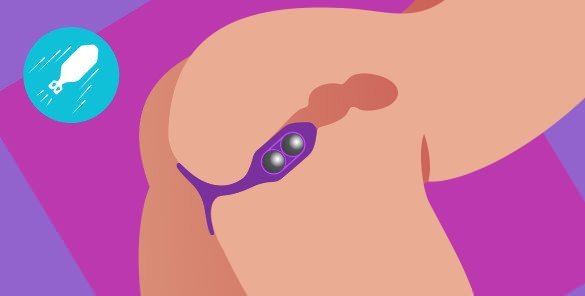 torpedo shape
Snug Plugs feature a totally unique torpedo shape. The soft ridges of the plug provide internal stimulation of the anal canal as they move inside the body.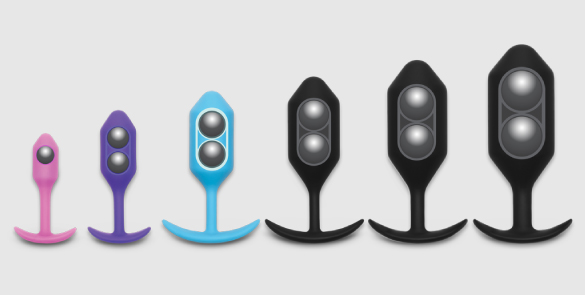 weight
Each Snug Plug provides a satisfying feeling of internal fullness. The six styles feature progressively heavier weights, ranging from 55 grams to 515 grams.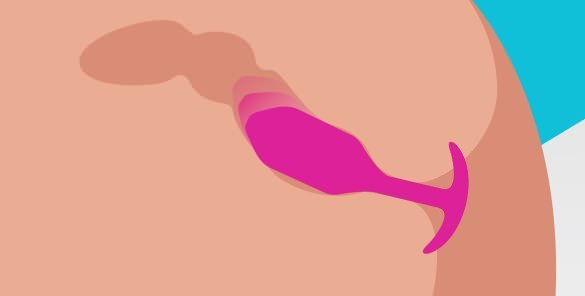 pressure stimulation
The body is more responsive to pressure and movement inside the anal canal. Snug Plug's unique precision design and heft provide both types of erotic stimulation as they slide along the inner wall of the bum.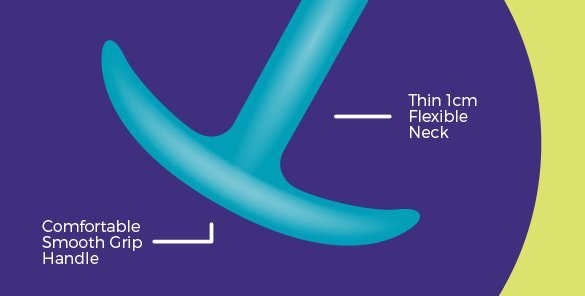 comfort is in the details
A long thin, flexible neck, smooth grip handle, and soft seamless silicone make Snug Plugs the most comfortable plugs for long-wear use and extended stimulation. Wear for hours while walking, sitting, and doing normal activity.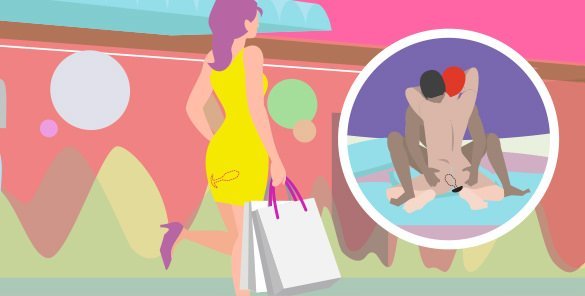 go solo or partner up
Enjoy Snug Plugs discreetly for extended wear stimulation or wear one during partner sex. The added pressure of having something in your bum will produce two-curling orgasmic sensations.
Soft Seamless Silicone
Weighted Butt Plug
Hypoallergenic & Body-Safe
100% Waterproof
Easy To Clean


Seamless, silicone weighted butt plug


Designed for discreet extender wear


Rounded edge for easy insertion


Precision shaped for erotic sensations


Weighted balls provide sensual feeling of fullness


Thin 1cm flexible neck


Comfortable smooth grip handle


Completely waterproof


Includes travel / storage case


A copy of our Guide to Anal Play is included with the Snug Plug 5


1 Year hassle-free warranty


Customer Reviews (9 Reviews)
Roger.

Verified Buyer

Excited to be the first to review. This is an amazing plug. When I had ordered it I was unsure how big it would be based on the description. I had it sent to my job since no one would be around to receive it. When it came I could hardly wait to open it. I had to sneak away to look and was amazed by its size. Considerably larger than the 4. I could not wait to get it in. Once I got home I relaxed with a shower and got on my bed. This takes a good amount of line and patience. When inserting I find aiming it up slightly it goes in better. Go slow and easy and enjoy it. I find sliding back and forth a bit opens things up. Once in its pleasingly filling. The length and weight feel great. A sensational feeling moving around and love sleeping with it in. The neck is a bit hard to get in fully but doing some Kegels and relaxing the whole thing fits wonderfully. Removal can be hard since the lube tends to dry and this is large. Putting a bit of lube on a finger and applying it on the neck seems to help and go nice and slow. I've left it in for quite a few hours. Not for a novice or periodic anal play. I think you need anal experience frequently like me before you use. Have fun working your way up to the 5. Worth the effort. Also rests nicely on prostate when laying on stomach. The weight is perfect. I look forward to wearing it out more and even to the gym like I do with my size 4. Perfect for an anal fun enthusiast. Can't say enough about it hence the long review!

Katie.

Verified Buyer

You feel so full when you have it in and it feels the best. Also, love the balls because they move when you do.

Roger.

Verified Buyer

This is an amazing plug. Feels wonderful but does take patience and plenty of lube to insert. Once in it fits snug with enough pressure for that full feeling. It is quite heavy and much larger than the snug plug 4. But. Depending on what you are doing the thin neck makes the weight of it move when you do. Ideal for long periods. I wouldn't recommend to the novice of anal play though. Start smaller and work towards this size. It'll be worth the practice time. I can't say enough about the 5 except well worth the investment.

KauaiCarolAnn.

Verified Buyer

I think I've turned into a plug whore, LoL! My first order was for the #3 and #4. Then very quickly after they arrived I ordered the #2 and #5...can't wait for the #5 to arrive!
Initially I was looking for level helpers then soon realized they would be perfect for front and back doors! I love the feeling of fullness with the #3 in the back and #4 in front. Looking forward to many hours of daily wear.
Super smooth and once you figure out the little truck to insertion, you'll crave the weight and fullness. I don't feel much of the internal ball movement but the weight and smoothness more than makes up. My only complaint would be regarding the handle. If it was a tad narrower, longer and more tapered...perfection! Though that hasn't stopped me from ordering #2, #3, #4 and #5.
Satisfied customer, 10/10 recommend, 100% order it!!

Corey Trevor.

Verified Buyer

The snug plug 5 is the first bvibe product I've used. I'm a fan to say the least. The weight is nice and the size is pretty close to ideal (which is 100% opinion based obviously). It's extremely comfortable. The only reason I didn't give it 5 stars is because of the balls inside. I feel if the balls had more room inside the plug to move then the vibrations and sensations would be greatly heightened. This plug is on the more expensive side but you get what you pay for and as far as I can tell, that's quality. As I enjoy this plug I'm awaiting a larger size. Try one, I bet you'll like it!

Bart Pruitt.

Verified Buyer

Been wearing mine almost every day for almost a year. Stays in comfortably. I've been using petroleum jelly and it lasts all day and doesn't dry up. You can barely feel the balls moving or else I'd give it 5 stars. Would love it if they came out with a Snug Plug 6!

Jimmy.

Verified Buyer

I got the Snug plug 5 couple of days ago and have been using it for about 2 hours each day. I was slightly too ambitious with the size so it takes some time to get it in, but once it's in place it feels amazing. The weight reminds constantly about the plug when walking or doing chores inside the house.

The material is really nice, the weight feels good and overall it feels really high quality.

The only complaint I have is about the balls inside. They just don't cause enough vibrations.

I've been sitting with the plug in a train for the last hour and combined with the small vibrations of the seat this feels just amazing. I can't escape the constant feeling of fullness and arousal. Exactly the way I wanted.

David.

Verified Buyer

Well I have used many toys and plugs over the years and when I was looking for a new plug, I discovered b-Vibe products. I first ordered #4 and that took a while to get in and get used to it. Then I decided to try #5. Well, let me say that this is one great feeling of fullness. As far as the internal balls are concerned I did feel them yesterday when I walked down the hill to get the mail. After you get used to using the #5 model and decide to use #4 the next day or so the #4 goes in very, very easily. b-Vibe makes great products that are worth the price. Don't settle for anything else. If they ever make a #6 I will be happy to give that one a test ride.

J Carlson.

Verified Buyer

This is one of the most wonderful plugs on the market. I can go way bigger, but this is so comfortable to wear. I can even sleep with it in, so comforting. I love to be filled! I want to try the Snug Plug 6, but don't stop! I want a Snug Plug 10!

15 cm / 5.9 in

5 cm / 2 in

371.1 g

1.25 cm / 0.5 in

3.8 cm / 1.5 in

15.71 cm / 6.19 in

Weighted Butt Plug

Body-Safe Silicone
Discreet Shipping
Your privacy is of the utmost importance to us and with our discreet packaging you can shop in confidence. With totally plain packaging, the only person getting excited by your delivery is you. Read how we discreetly deliver your goods.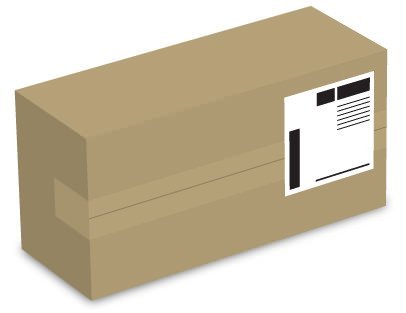 Product Warranty & Registration
We stand behind our products with easy to understand, hassle-free warranties. To help us serve you better, we strongly encourage you to keep a copy or picture of the receipt and register your product with us if you purchased it from elsewhere, other than bvibe.com — Register your b-Vibe here.
I received the wrong order. What should I do?
We apologise for the inconvenience caused. To receive the right item, simply process a return by contacting us.
How do I return or exchange my b-Vibe product(s)?
All b-Vibe products are covered by our one (1) year limited warranty, from the date of original purchase, against defects due to faulty workmanship or materials.
If you discover a defect and notify us via customerservice@bvibe.com, b-Vibe will, at its own discretion, replace the product free of charge.

Please note that due to nature of pleasure products:


• b-Vibe cannot accept non-defective exchanges on items that have been opened.
• As per industry standards, pleasure products may not be returned unless they are defective.
• A shipping charge will only be refunded in cases where our error caused the return.
• All returns and exchanges require pre-authorisation in the form of a receipt of purchase.
My product was damaged / already opened upon delivery. What should I do?
If you find that your product has been damaged or opened, or that its contents are missing, please ensure that you take a photograph of the packaging and email it to customerservice@bvibe.com with the appropriate subject title - Damaged / Opened / Missing Product when delivered by UPS / USPS.