Spontaneous sex acts can be fun; however, certain intimate exploits, like anal sex and certain types of anal play, are a lot more fun when you take your time prepping for them.
Preparation is vital for anal sex/play because moving too quickly could result in pain or damage to the delicate tissues of the anus. While it's possible to enjoy butt stuff after short-term prep (emptying your bowels, showering, relaxing, and a good lube), a more extended prep session is preferable when working up to anal sex or using a larger butt toy. This extended period of anal prep is called anal training. Here are some tips for getting the most out of our anal training kit:
What's in the box?!
Every b-Vibe Anal Training Kit & Education Set comes with everything you'll need to get this butt stuff party started. The seven-piece kit includes: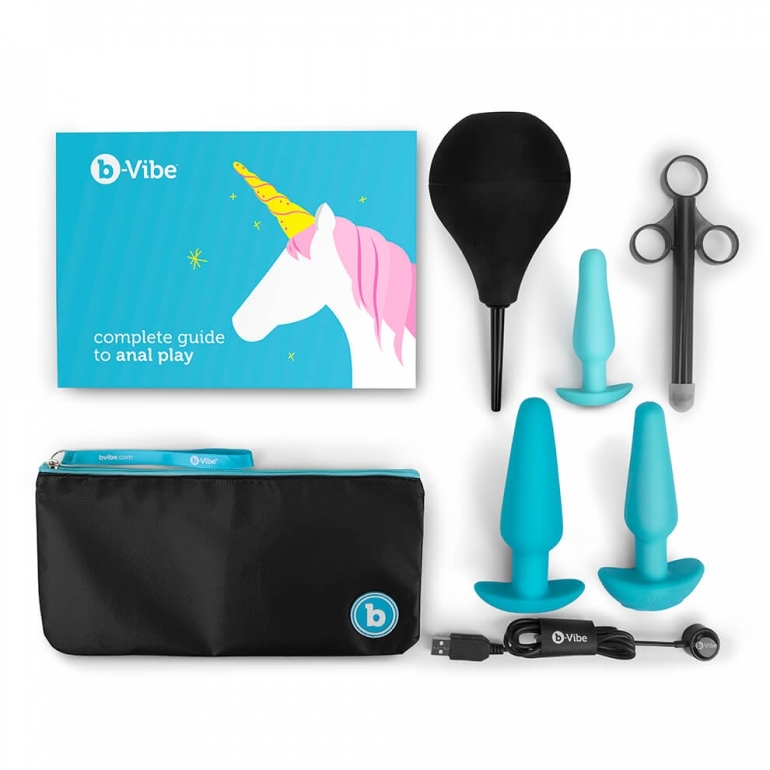 ✭ A small, beginner-friendly silicone plug. This plug is non-vibrating, and it has a flexible neck and comfy flared base that makes it easier to wear for extended periods of time.
✭ A medium vibrating silicone plug with a powerful rechargeable motor.
✭ A large weighted (180 grams) silicone plug designed to create a feeling of fullness & pressure.
✭ A comprehensive book that includes sex-educator-approved how-to guides and step-by-step advice.
✭ A discreet travel bag to store your plugs in between uses.
✭ A lubricant applicator to help get you lubed up inside and out.
Let the Guide Book Be Your Guide
I know what you're thinking; who needs butt plug instructions? Well, this isn't your run-of-the-mill instruction booklet. Every Anal Training Kit & Education Set comes with b-Vibe's Complete Guide to Anal Play. This 51-page guide gives you everything you need to start your anal training adventure, from getting in the right frame of mine to aftercare and everything that comes in between.
I suggest reading the guide from cover to cover before you even think about picking up a butt plug to get an idea of what to expect and step-by-step tips for using everything in the kit.
Get Prepped
Before you put anything in your butt, it's a good idea to poop. Emptying your bowels 30-60 minutes before you play will help you avoid the unwanted sensation of needing to go after you've already inserted a plug. An added discomfort you'll want to steer clear of so you can relax and focus on your task.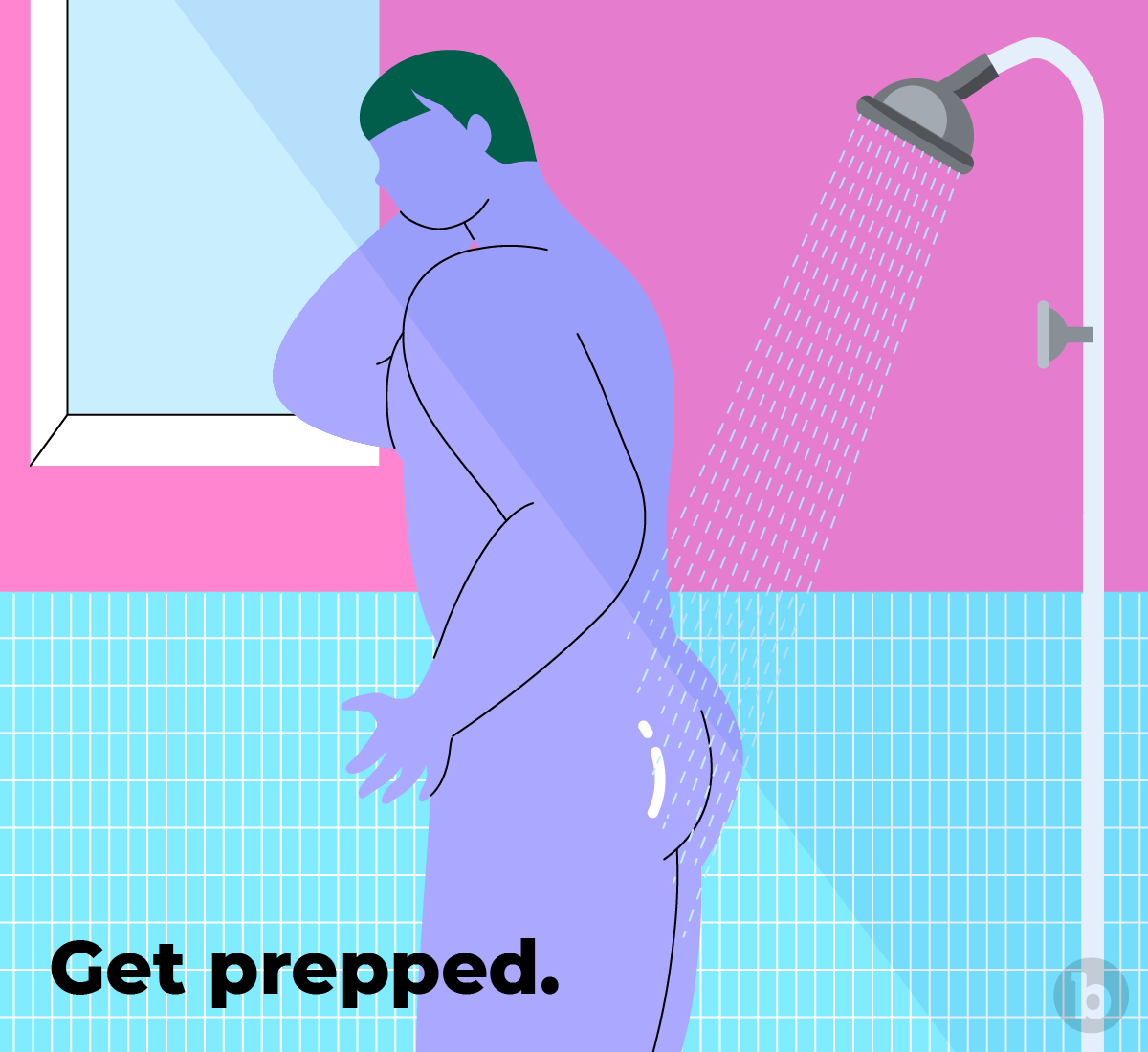 MASTER: How to prep for anal like a pro!
Follow this with a shower and thoroughly clean the anus with soap and water. If you want a deep clean, you can use the enema bulb included in the kit to give yourself a shallow warm douche about 1-2 hours before play, followed by a shower. This kind of douching can help evacuate your bowels and rinses out the last 6-8 inches of the rectum.
Lube it Up
Lube is an essential part of anal training. Attempting anal play without lube could be painful and cause tearing (AKA anal fissures).
REVEALED: How to choose the best anal lube!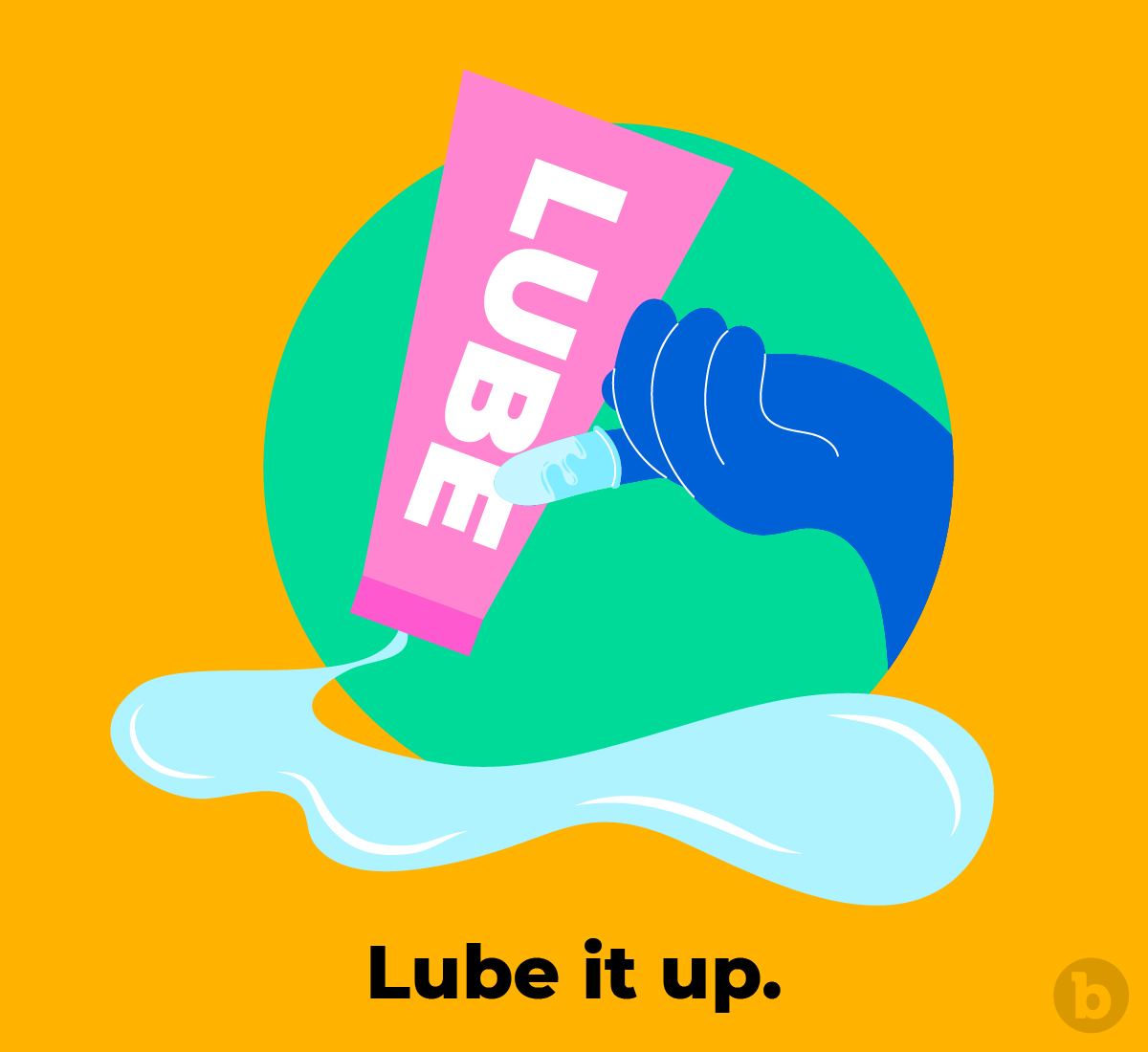 A cushy water-based lube applied liberally to the butt toy, around the anal opening, and inside the anal canal will help you insert toys easier and cut down on internal friction during extender wear. To get that lube where it needs to go, use the lube applicator included in the kit. It will get you nice and slick, inside and out.
Let the Training Begin!
Starting with the smallest plug, slowly insert it into your anus with minimal pressure. Take as much time as you need. Once the plug is in place, you can leave it in for as long as you are comfortable wearing it. While you may experience some discomfort, wearing your plug shouldn't be painful. If you begin experiencing pain, remove the plug and wait a few moments before reinserting. If you find the small plug is too big for you, grab a pair of nitrile gloves and start with your fingers.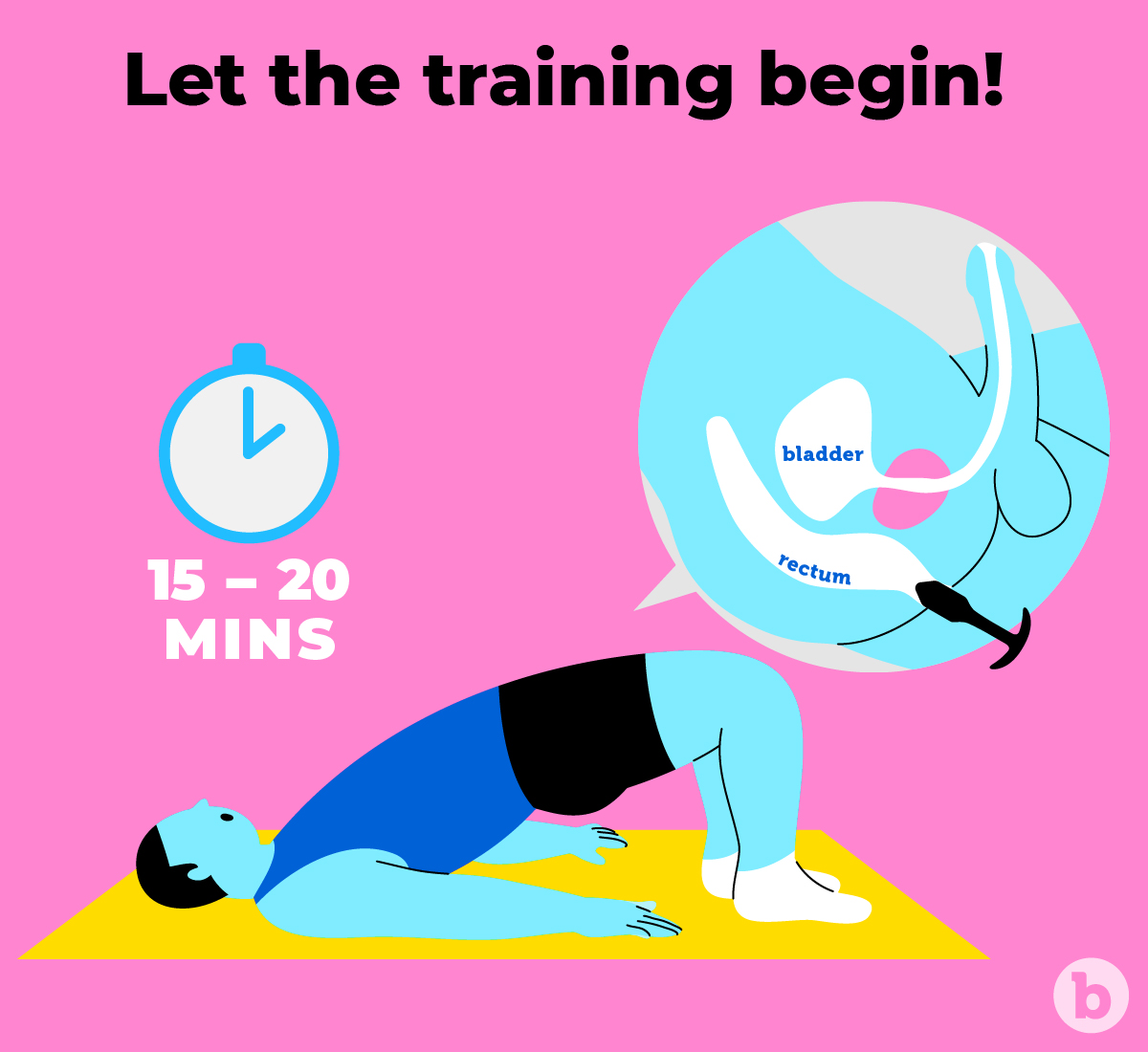 The key to anal training is consistency. The more time you spend wearing your plugs, the more time your muscles have to stretch. Think of it as yoga for your butt. To keep your muscles nice and limber, you'll want to wear your plugs often, and you shouldn't let too much time lapse between training sessions. I suggest starting with wearing your plug a few days a week, starting with 15-20 minutes, and adding more time each time you wear your plug. Once you're able to insert the small plug without any discomfort or resistance, it's time to graduate to the next size. Lube, plug, and repeat until you've decided your butt stuff goals.