Here's the truth about anal beads: They look far more intimidating than they actually are. They also have a bad reputation. Or not a bad rep, rather, an inaccurate one.
Up until fairly recently, I considered anal beads to be really kinky — more than dildos, butt plugs, or anything else. I'm not sure why I had this connotation associated with anal beads. It could be because my only reference point to them came from depictions in mainstream media, where anal beads were solely used in a BDSM setting. (The image of pro dominatrix dressed in leather pulling out an impossibly long set of beads from a gagged man on all fours comes to mind...)
But upon trying anal beads, I realized they aren't inherently kinky. They're only as kinky as you want them to be, and most people simply use them because they feel really good. Plain and simple.
What's the difference between butt plugs and anal beads?
While butt plugs come in different shapes, they're always some variation of a single, bulbous, teardrop-shaped head with a stopper.
Anal beads are a series of graduated conjoined spherical beads with a flared loop or handle at the end. Typically, they gradually get bigger with each bead, though I've seen anal beads all of the same size. (TBH, I don't understand why someone would buy that... many of the benefits from anal beads are due to the balls increasing in size.)
3 Main benefits of using anal beads
There are many physical differences in sensation between butt plugs and anal beads due to their differing shapes. For one, you can get anal beads really up in there because the balls start off small and gradually increase in size. (I have a 10-inch anal bead set that I use from time to time).
Second, each ball really fills you, in a way that's different from butt plugs. It's tough to describe the difference, which is why you should try it out for yourself!
Third, the "popping" sensation that comes from taking the balls out feels intense in the best of ways. If you (or your partner) can them out slowly while you start orgasming, it feels divine!
What should I look for when buying anal beads?
As I mentioned, I wouldn't waste your money on anal beads unless they progress in size. I also love anal beads that vibrate. Whenever there's the option to purchase a device that vibrates, you always should (in my humble opinion).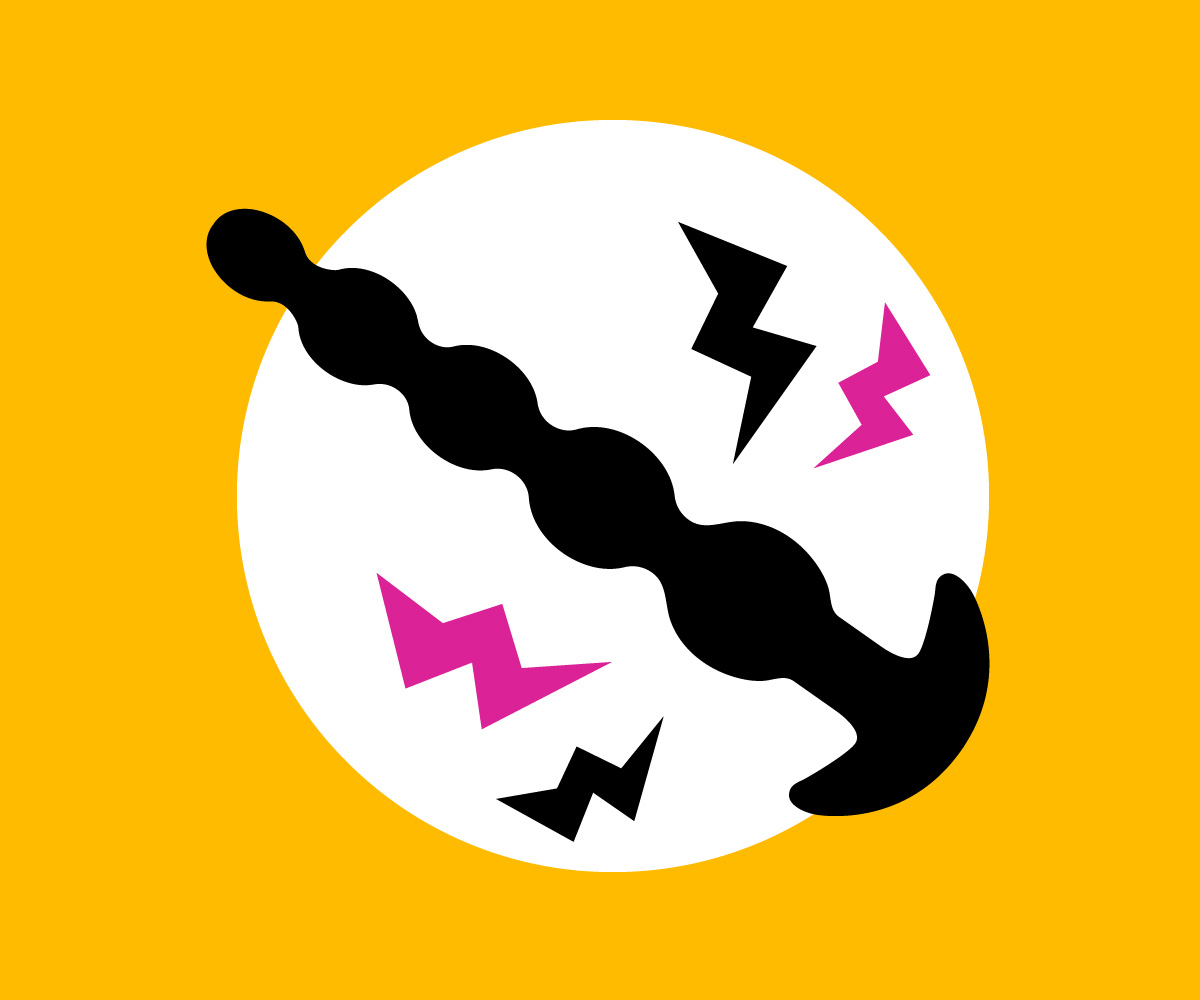 Besides that, you should look for all the same things you would when purchasing any other high-quality sex toy. Buy beads that are sturdy and made of high-quality silicone. (It feels smooth on the skin than plastic ones).
How do I use anal beads?
The same way you'd use any other product you stick up your rear end. Use LOTS of lube, and if you're using anal beads made of silicone, make sure that the lube is water-based, otherwise, it will degrade and eventually destroy your toy.
LEARN: b-Vibe Founder Alicia Sinclair teaches you how to choose the best anal lube for every occasion! Prefer something organic? How about using coconut oil as lube.
Start off small. You don't have to go up to the largest bead each time. You can have just as much fun if only, say, three of the five beads are inside of you. Also, enjoy moving the beads in and out. Unlike a butt plug, which you stick and keep in (for the most part), anal beads are fun because of that "popping" sensation, so don't be afraid to take them out and put them back in.
As I briefly mentioned before, the popping sensation is heavenly if you time it with your orgasm. This is why I recommend using it with a partner. Of course, you can still have fun alone, but it can be touch to them in and out repeatedly by your lonesome self. It's also a nice little surprise when someone else spontaneously pops them out of you.
How do I clean my anal beads?
With anything that you stick inside yourself, especially your anus, you want to make sure to clean it thoroughly after use. You have options when it comes to cleaning your anal beads.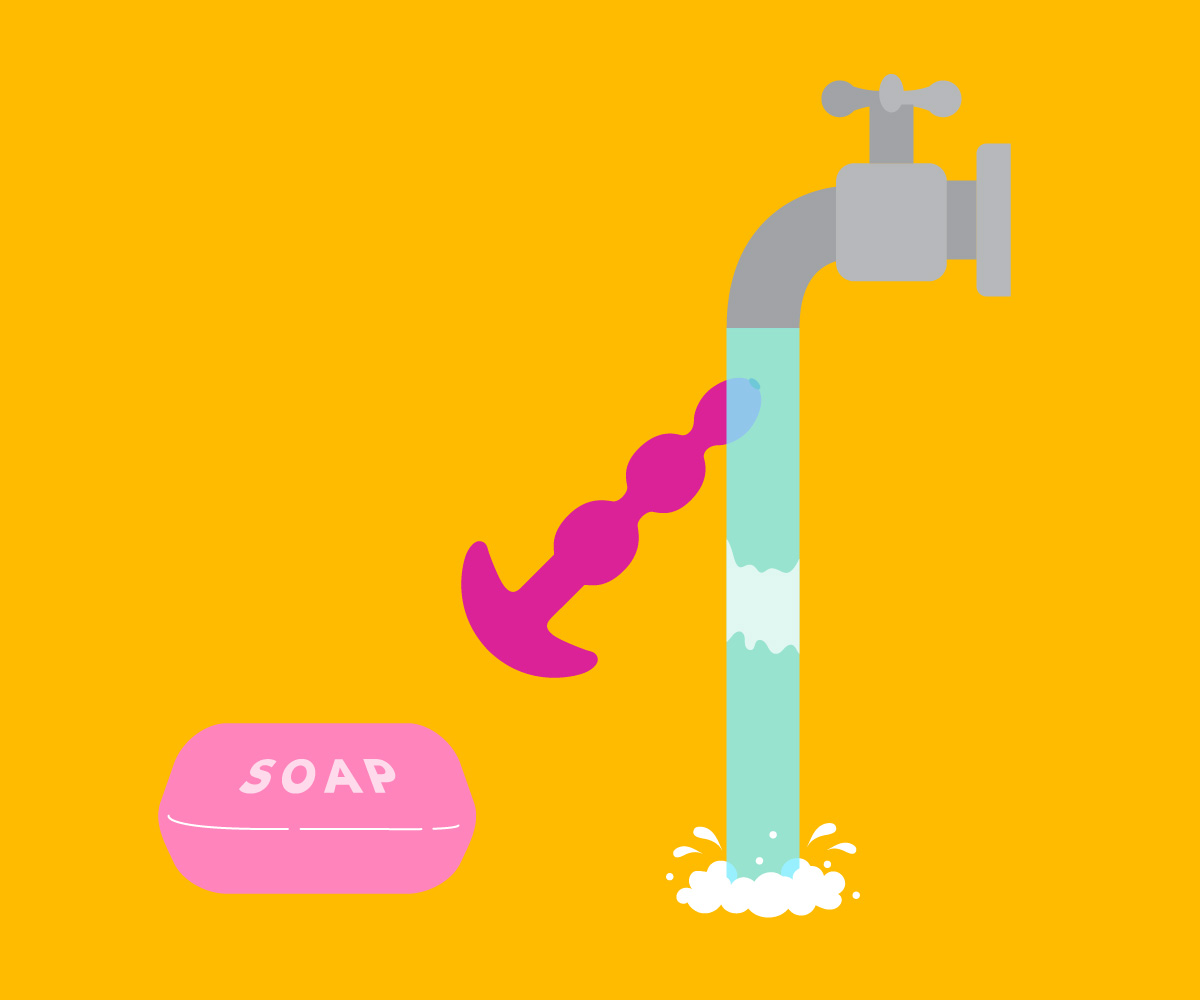 You can just wash the anal beads with warm water and soap and let them air dry. It's not fancy, but it gets the job done. If you're noticing, how should I put this delicately, a slight aroma coming from your beads after you've thoroughly washed them, you can use a sex toy cleaner, such as the System JO Naturalove Organic Toy Cleaner.
b-Vibe actually has a UV Sterilizer Pouch that kills 99.9% of harmful bacteria, keeping all your sex toys germ-free.
Should I get the b-Vibe Triplet or Cinco Anal Beads?
As the names suggest, the Triplet Anal Beads have tree beads and the Cinco Anal Beads have five. If you're completely new to anal play, I'd go ahead and get the Triplet. There's no reason to have all five if you're not going to be able to use them all.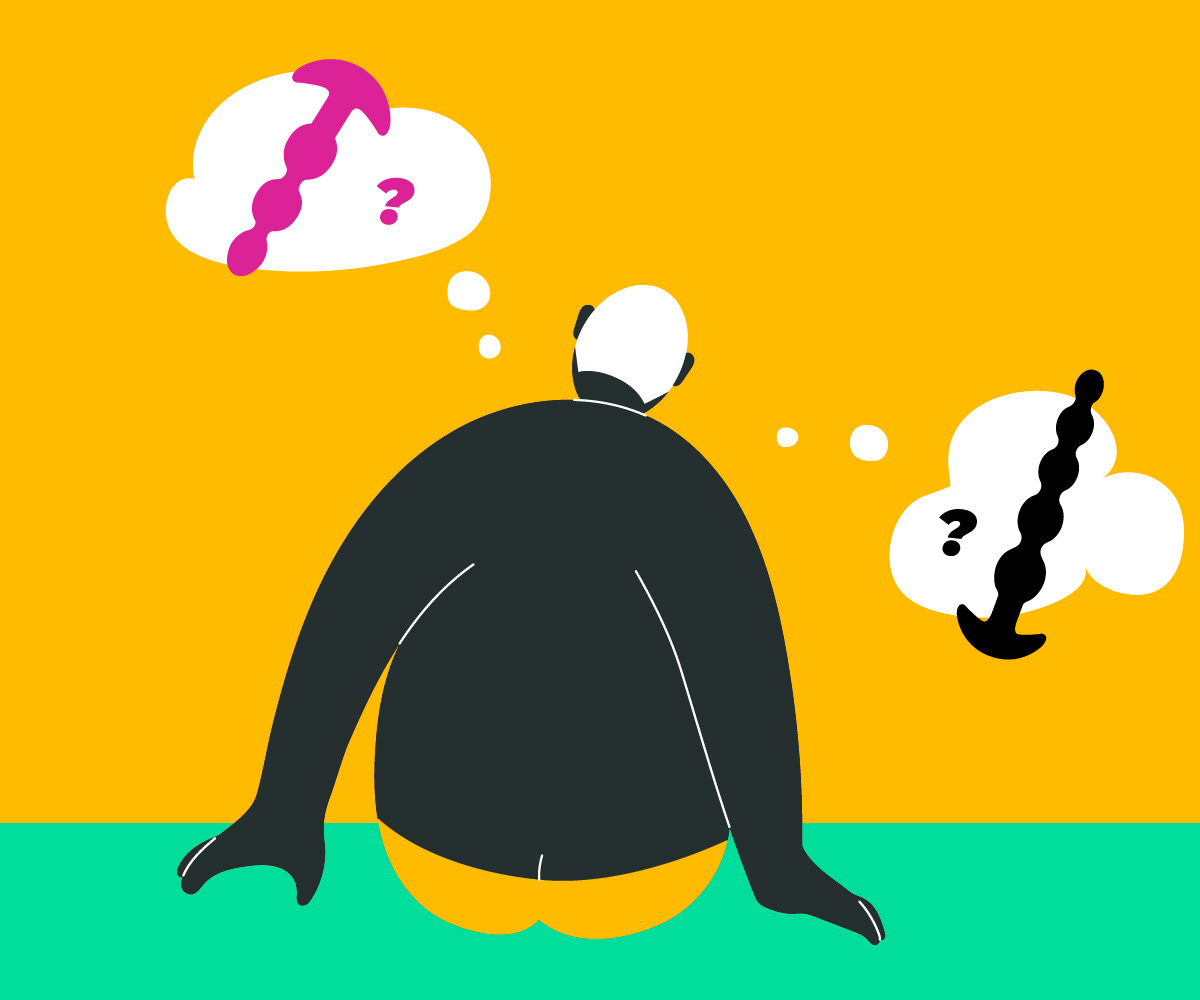 If you have any experience whatsoever, I'd go ahead and get the Cinco. Here's why: You don't have to get all five beads in. In fact, you can just get the first three in, and that, in essence, is like having the Triplet in! Then, you can work your way up to four or five if you choose, but also you never have to.
The only negative I can think of is if you like being upright with the beads in. It feels slightly awkward to have only a few of the beads inside of you when you're standing up. Gravity, plus the remaining external beads may give the sensation of "pulling" the beads out of you. However, if you're lying on your bed, you won't feel the additional weight walking around and having sex upright with anal beads in, you probably can take all five beads! So screw it, still get the Cinco!