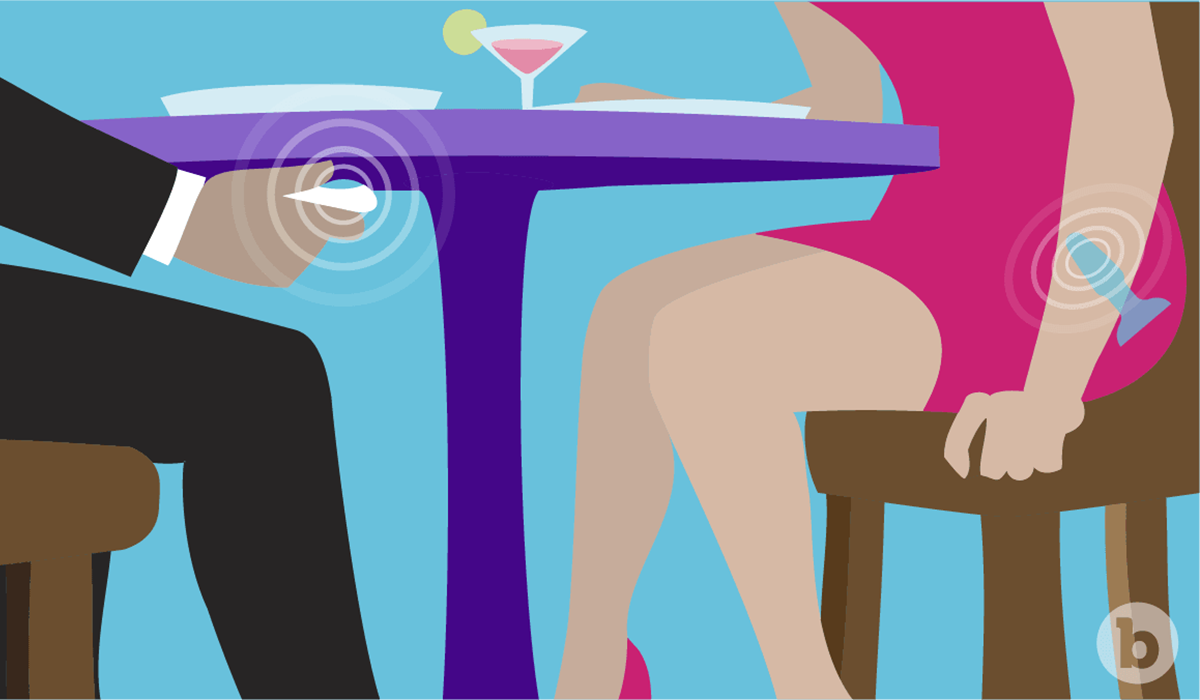 A butt plug (also known anal plugs) is a great way to add some backdoor pleasure to your bedroom fun. A little info will help you get the most out of this incredibly underrated sex toy.
What is a Butt Plug?
Unlike dildos, which are designed to slide in and out, butt plugs are shaped to be inserted and left in place. The wide bulb slides past the internal anal muscle, while your body holds onto the neck.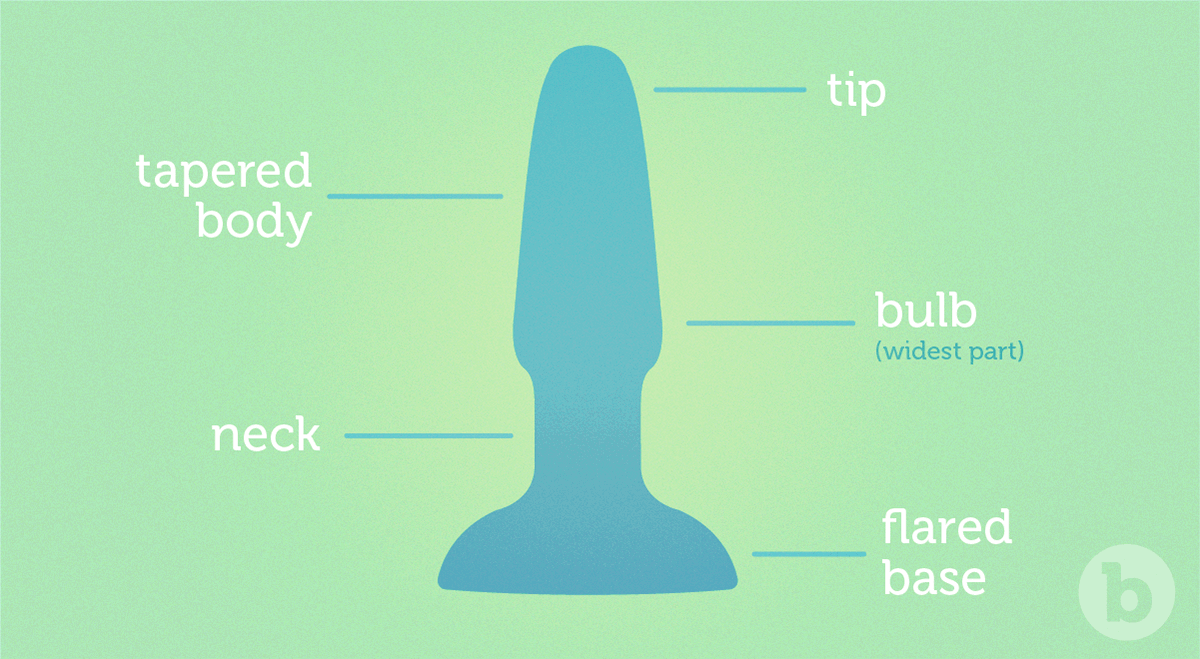 What does a Butt Plug do?
Flared based sex toys like butt plugs create a sensation of fullness or pressure, without the back and forth motion that dildos offer. Not only that but when the pelvic muscles contract during orgasm, a butt plug can intensify the sensation by giving your body something to squeeze against.
b-Vibe's collection of vibrating anal plugs provides a kind of stimulation that most anal sex toys don't. The anus has many super sensitive nerves that respond well to vibration and small motion. The rotating pearls in the Rimming Plug 2 and the vibrator in the Trio Plug are perfectly positioned to pleasure your anal erogenous zone.
How to Use a Butt Plug
It may seem that the easiest way to insert your butt plug is to lubricate it and simply slide it in. That requires the anus to accommodate the widest portion of the toy, which might not always feel comfortable. If you're having difficulty getting your butt plug in, warm up with a finger or two first and use lots of lube. Help your body open up before you try using an anal sex toy.
Not sure what lube to use? Our sex educators reveal how to choose the best lube for anal play.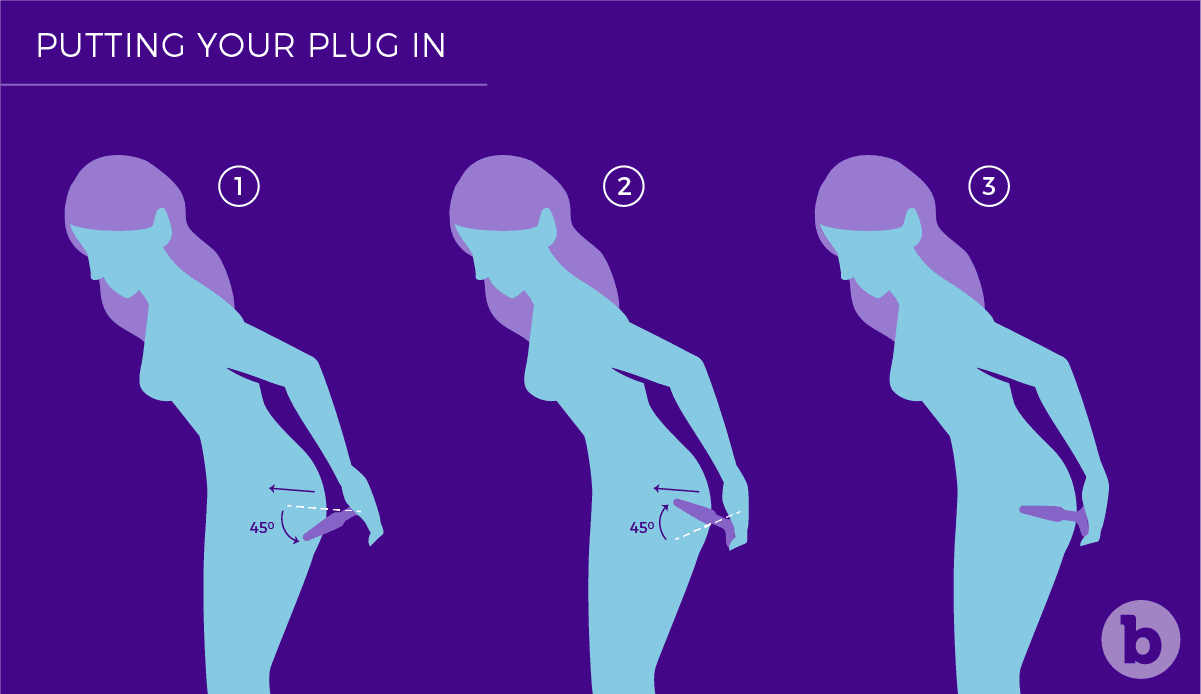 When you're ready, try inserting the butt plug until the widest point is at the external muscle. Then, slowly angle the toy downward about 45 degrees, so that one side of the bulb slides inside the anus. Keep the toy at that depth and then gently angle the toy upward about 45 degrees. Go back and forth like that a few times, gently going a bit further in with each change in direction. It's similar to the way you can get a tight pair of jeans on by shimmying your hips side to side, but a lot slower. Once the bulb is past the internal anal muscle, the toy should slip into place.
If you have any pain or discomfort during insertion, don't force it. That will only cause your body to tighten up more. Be sure to check out our pages on relaxing the anal muscles and using your breath to help your body open up.
Tips for Enjoying Butt Plugs
Wearing a butt plug during sex or masturbation can take a little getting used to. It might feel amazing in one position and seem less comfortable in another one because different muscles are working. Everyone is a little different. Experiment to find the angle or position that feels best to you. Remember - if the butt plug doesn't feel quite right, change it up. Try a different angle of your hips or move in a different way.
Vibrating anal plugs like the Novice Plug, Rimming Plug 2, and the Trio Plug can add some wonderful sensations during sex. Some women like to wear them during intercourse so their partner can feel the vibration on their penis. Lots of men say that the butt plugs feel amazing on the prostate, especially during intercourse since the toy will massage that sensitive spot with every thrust.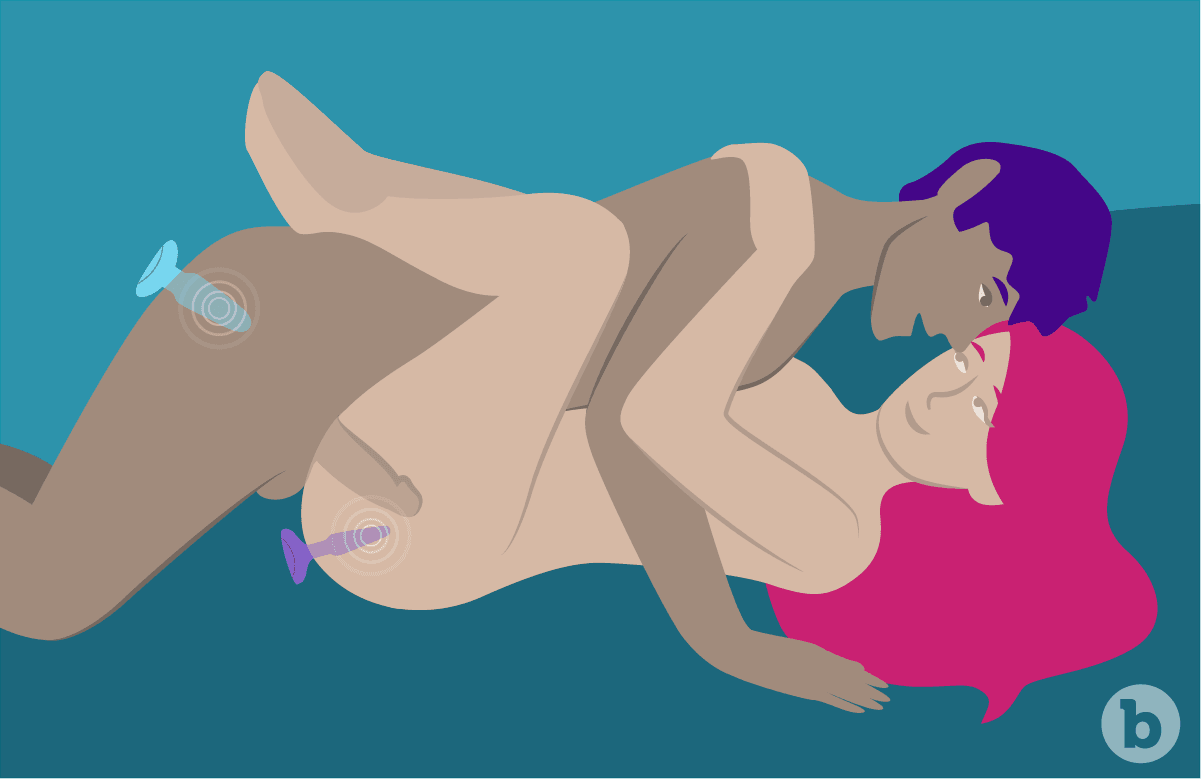 You can also wear butt plugs at work, during a romantic dinner date or a walk in the park. Some people like it because it feels extra naughty, especially when they hand their partner the remote control.
If you're wearing a butt plug out in public, be sure to bring a plastic bag along in case you need to duck into a bathroom and take it out. You'll want somewhere to put it other than directly into your pocket or purse.
How to Remove a Butt Plug
'Help! I can't take out my anal plug.' — Some people report that they tighten down, especially after they orgasm, which can make it tricky to take an anal plug out. Fortunately, there are some tips to help you take out your butt plug with ease.
Be gentle on the withdrawal, just like on the insertion. Hold the flared base in one hand and gently tug on it until you feel your body resisting. Keep that pressure and take a slow, deep breath. As you exhale, bear down in the same motion as when you go to the bathroom. If the butt plug slides out, great! If not, try it again, but as you bear down, gently angle it down 45 degrees, just like you did when you inserted it. As one side of the bulb comes out, angle it up 45 degrees.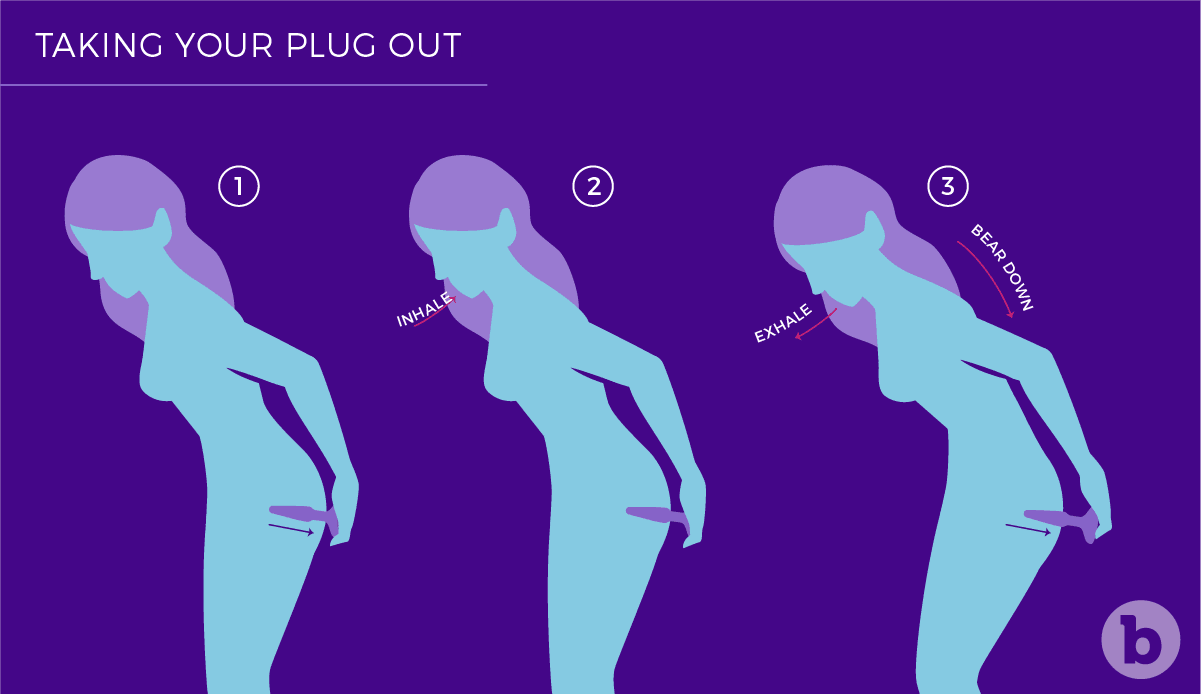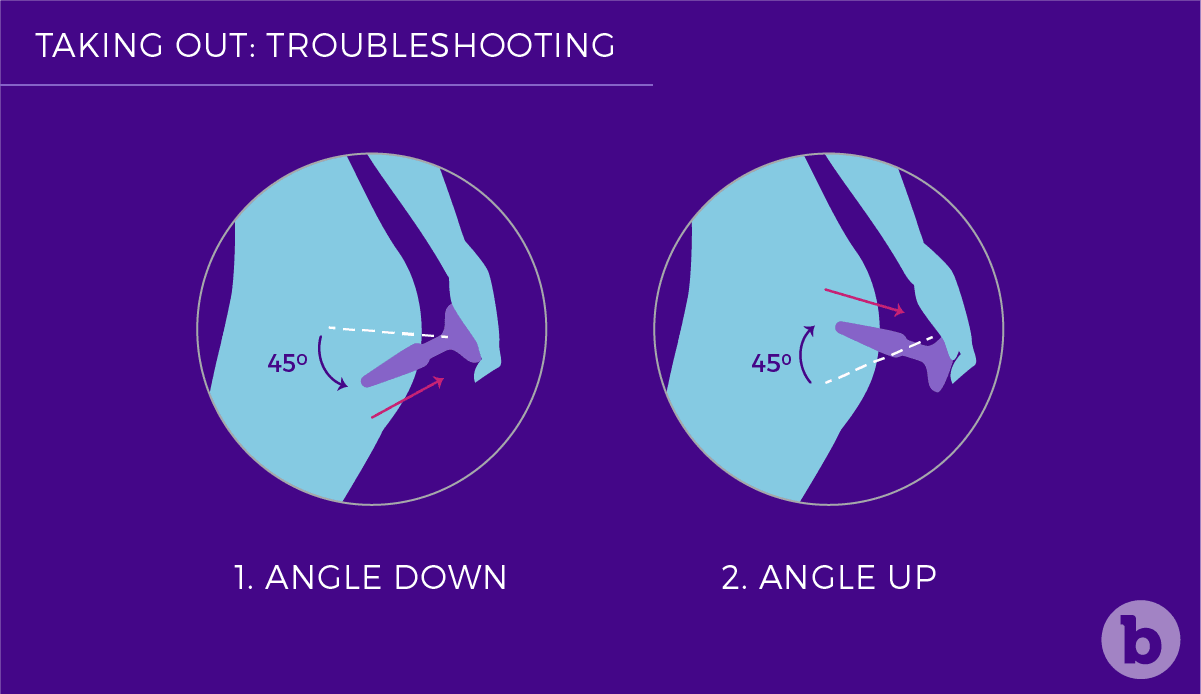 When the bulb comes out, it's easy to withdraw the rest of the toy quickly, but try to resist that temptation. Take it nice and slow so you can be gentle on your body. Even folks who are anal play regulars often report that going slow when they take their toys out works a lot better.