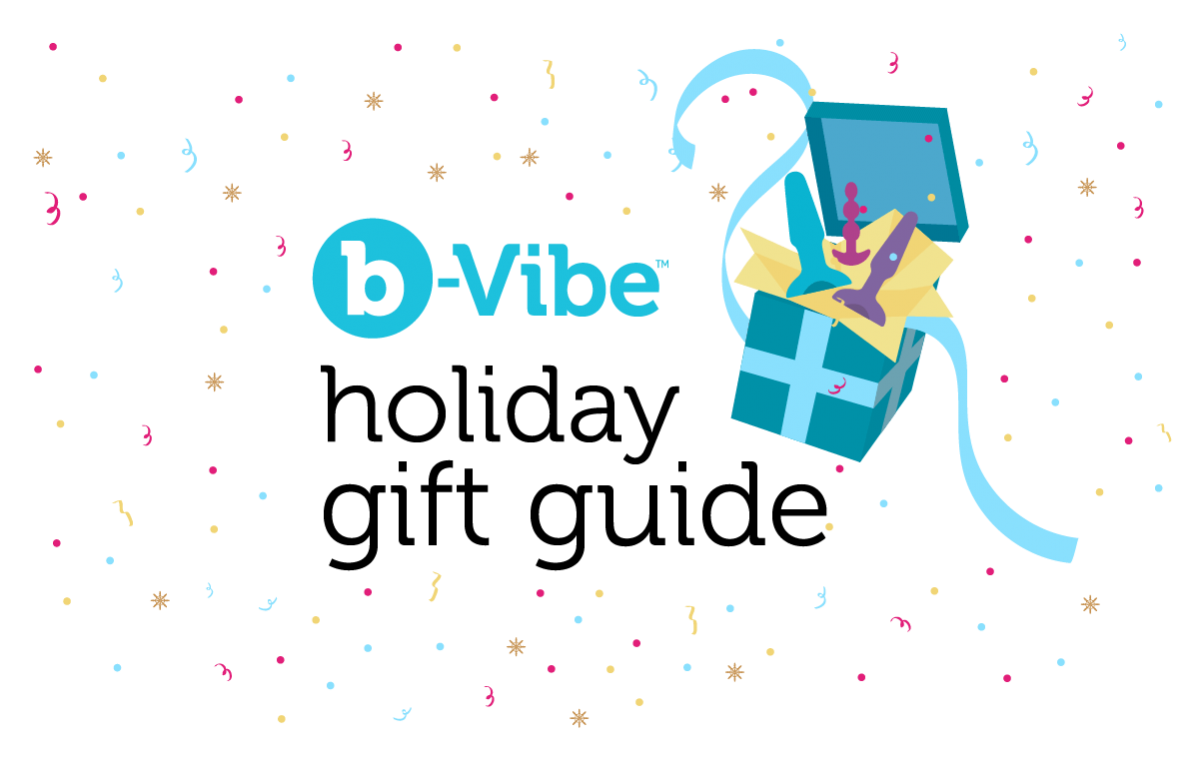 Looking for the perfect butt toy for your special someone, but not sure which b-Vibe butt plug or anal beads are the best? We've assembled this Holiday Gift Guide to help you select a product your giftee will thank you for!
Short on time? Download a PDF version of our Holiday Gift Guide.
Rimming Plug Petite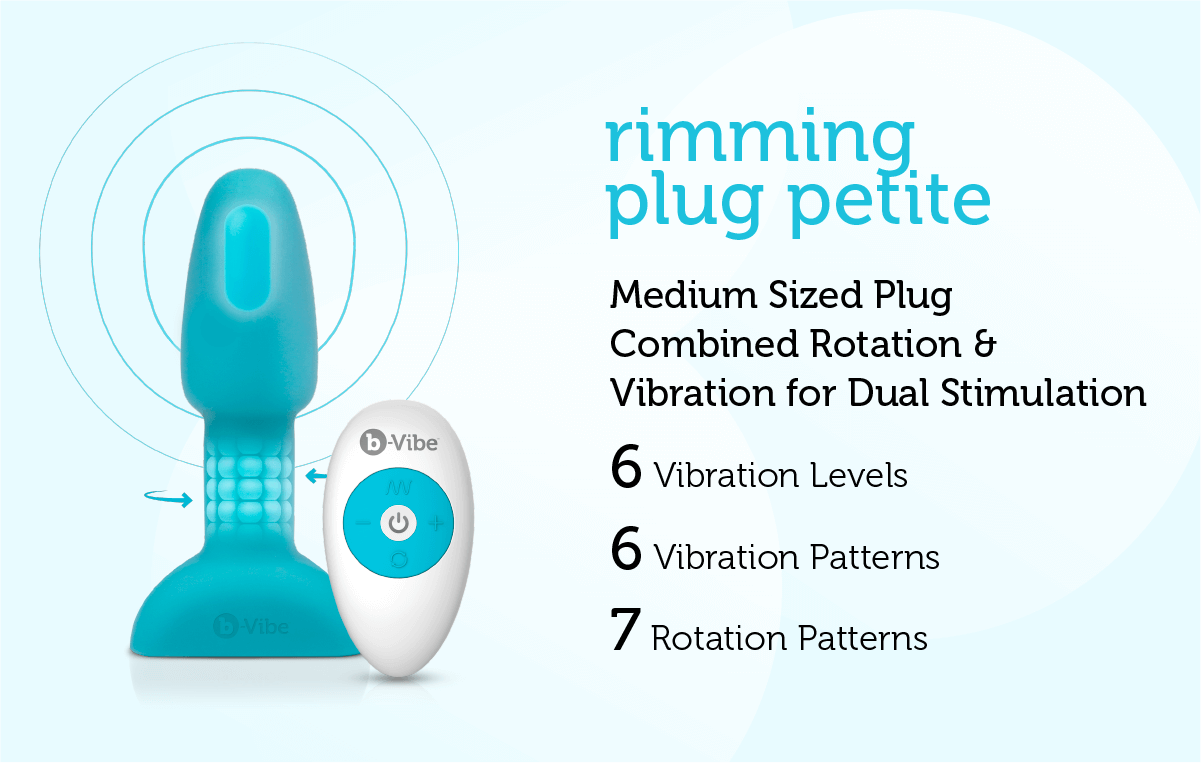 The Rimming Plug Petite is a much anticipated, smaller version of our best-selling Rimming Plug that provides incredible dual stimulation. It's the perfect plug for someone who has already experimented with small and medium butt plugs and is looking for a totally amazing new experience. Brownie points- It's a great product to use prior to anal sex as it helps relax the anal sphincter.
Novice Plug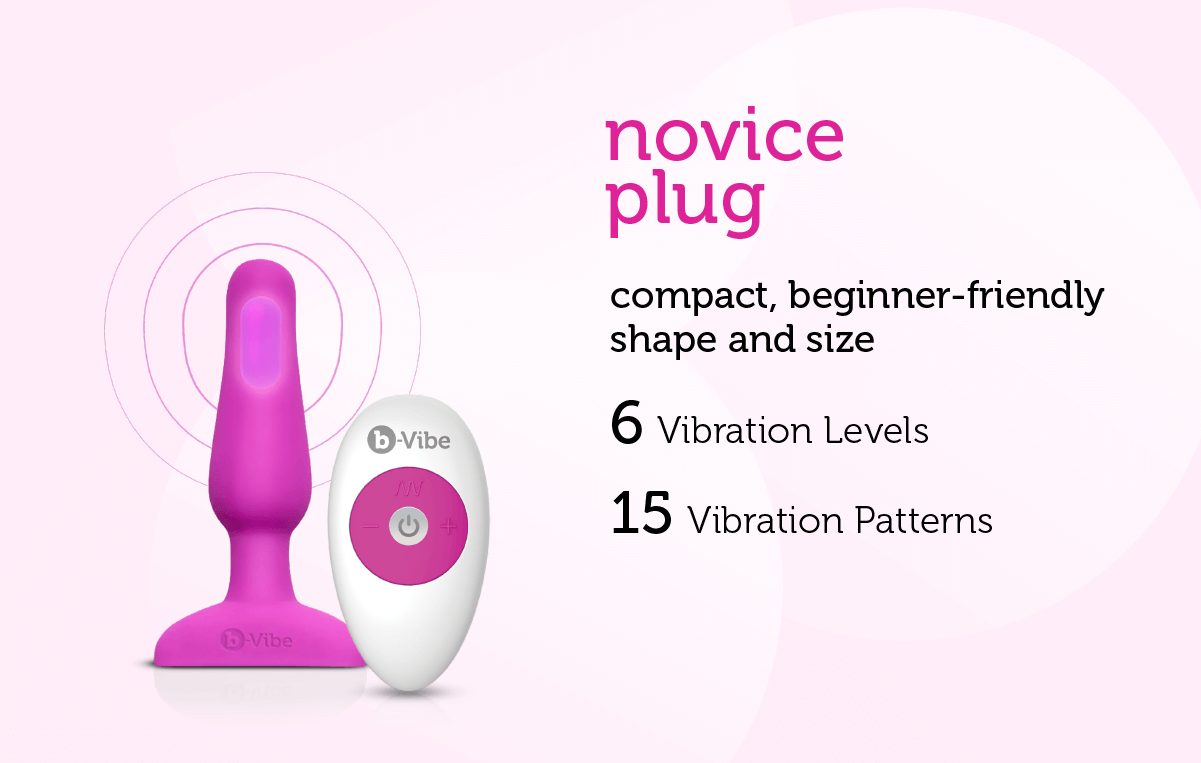 Our powerful beginner-friendly butt plug is about the size of a finger. The Novice Plug's compact, flexible design is comfortable for newbies and folks looking to wear a butt plug for an extended amount of play time (think night out on the town). The remote-control feature adds a fun dynamic to sex play around the house or during a romantic dinner.
Snug Plugs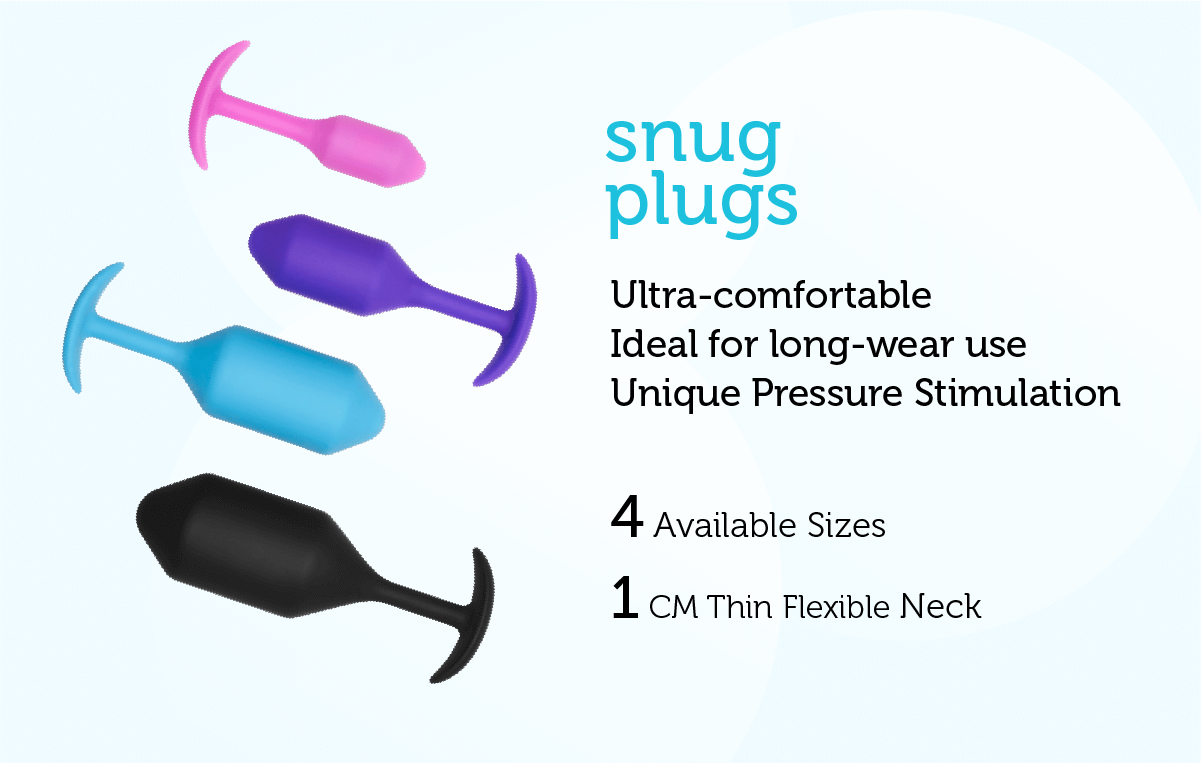 These innovative, weighted butt plugs provide a totally unique sensation and are at an easily affordable price point.  With four sizes to choose from, there's a plug for all levels of experience and size preference.  Plus, the super long, thin neck and torpedo shape design make them very comfortable to wear for a longer period of time.
Triplet Anal Beads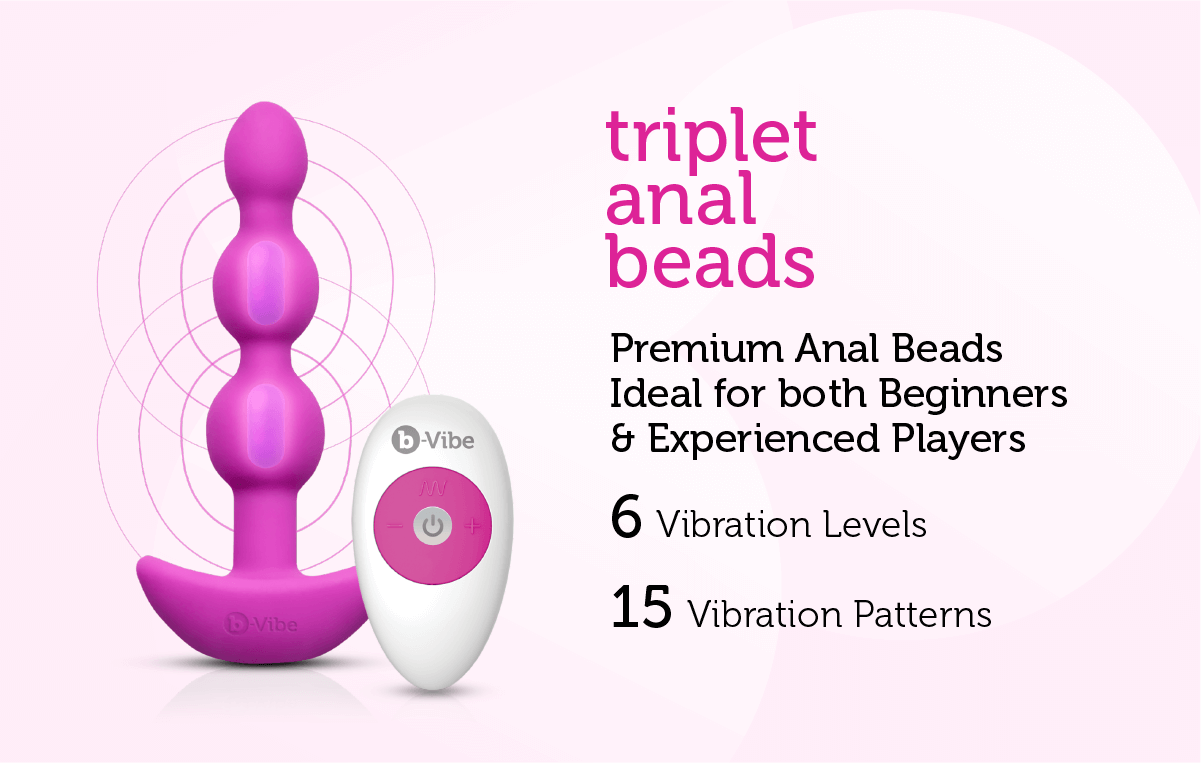 The Triplet Anal Beads are the only rechargeable, remote control anal beads on the market. What makes them extra special are the three graduated size beads (which means they are great for beginners or experienced players), the two deep rumbly motors, and 20 vibration patterns. Another cool feature is that they can be pushed in or pulled out to massage the sensitive anal sphincter or worn as a butt plug. We think this product is all around amazing.
Trio Plug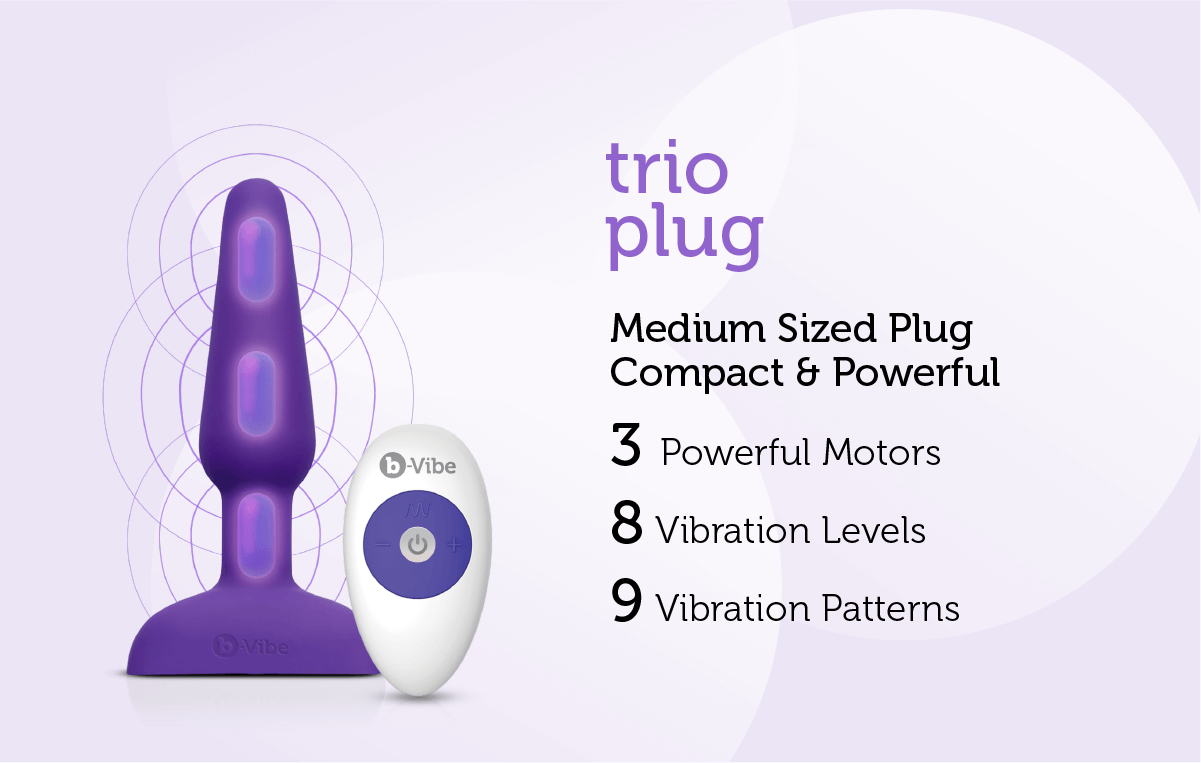 A medium size, flexible plug that was built for power. This butt plug features THREE insanely strong motors and 8 levels of vibration. So, if variety and intensity is your giftee's thing, go for the Trio Plug.
Rimming Plug 2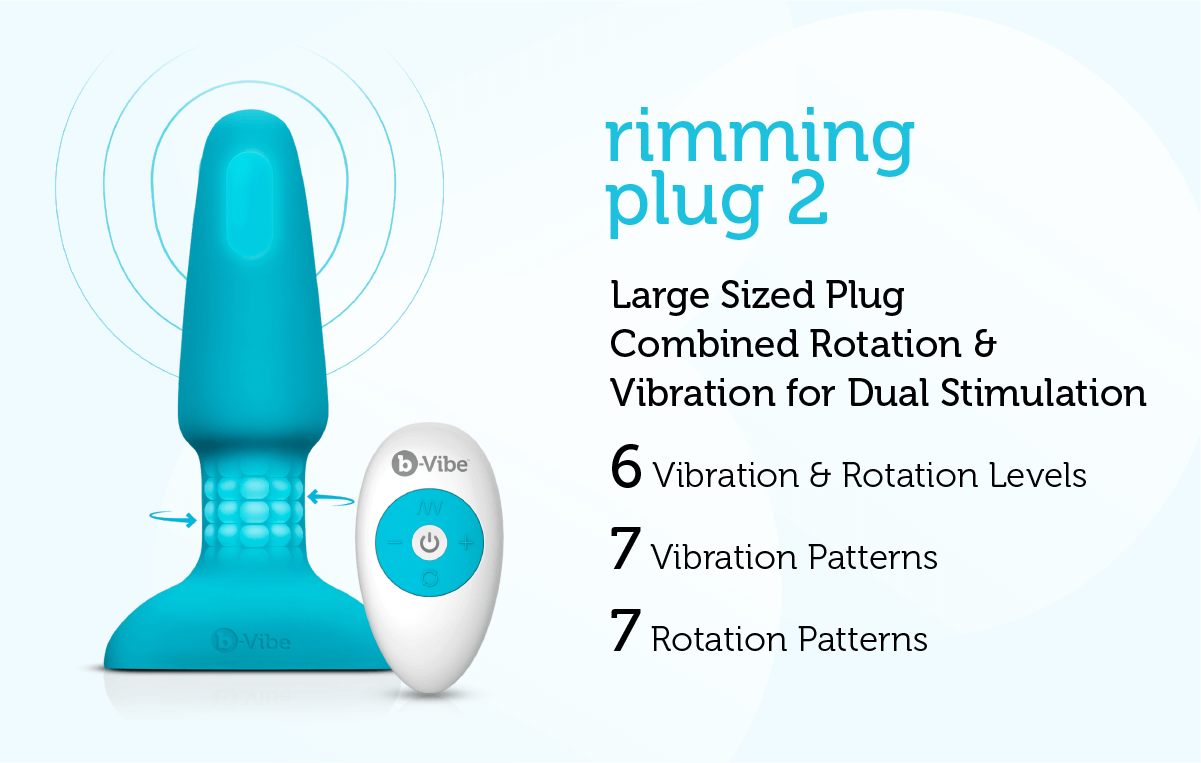 Anal enthusiasts rejoiced when we released the first ever butt plug with rotating beads in the neck of a plug, combined with a powerful motor in the tip. We've even upgraded the Rimming Plug 2 and it now features 7 rotation patterns. This awesome, thick plug replicates the sensation of rimming and was created for those who enjoy large butt plugs. Warning- It's not for the faint of heart.
Gifting an anal toy for Christmas? Read our article on the best tips for gifting a butt toy to make sure that it's well received and enjoyed.