So, you've heard about the amazing pleasure potential of anal play and are wondering, "How do I get started with anal?". Well, the easiest way is to use a small butt plug like the b-Vibe Novice Plug.
Whether you want to experience anal pleasure on your own, or with a partner, the key is to start small. Here are 5 reasons why the b-Vibe Novice Plug is the best butt plug for beginners:
1. Small butt plug for first time anal
The b-Vibe Novice Plug is about the size of a finger and features a slightly tapered design.
The b-Vibe Novice Plug was specifically designed for anal play beginners. Its small size and easy to insert tip make it an ideal butt plug for first-time anal.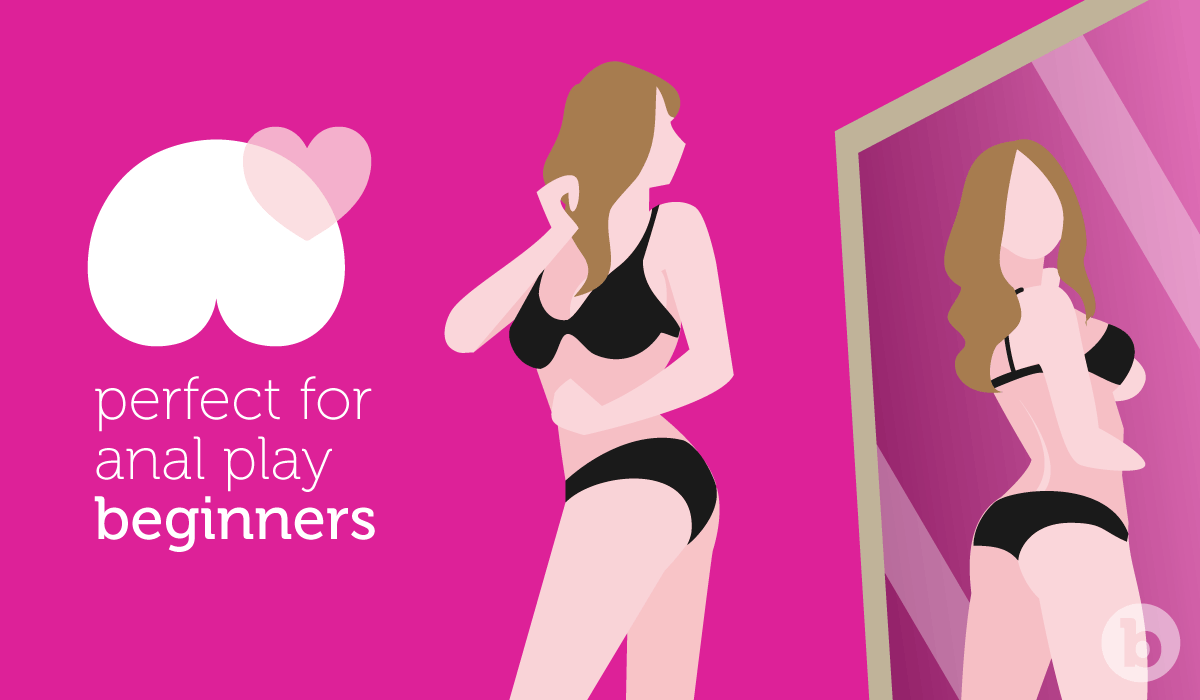 2. Kinky remote control anal play
The b-Vibe Novice Plug features a one-touch wireless remote control that functions up to 30 feet away- offering the option to experiment with secret sensations, daring dates, and naughty "couples play" opportunities.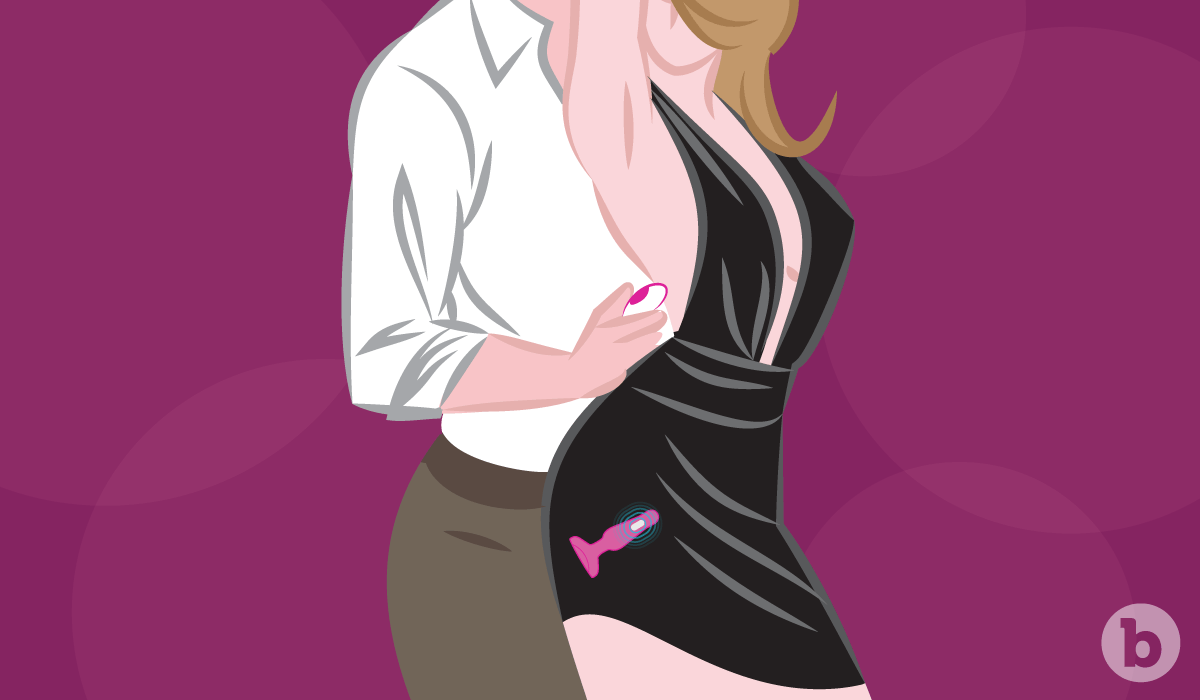 3. Sensational vibrations
This small vibrating butt plug features 6 incredible vibration levels and 15 sexy vibration patterns for a multitude of erotic combinations and fun ways to play.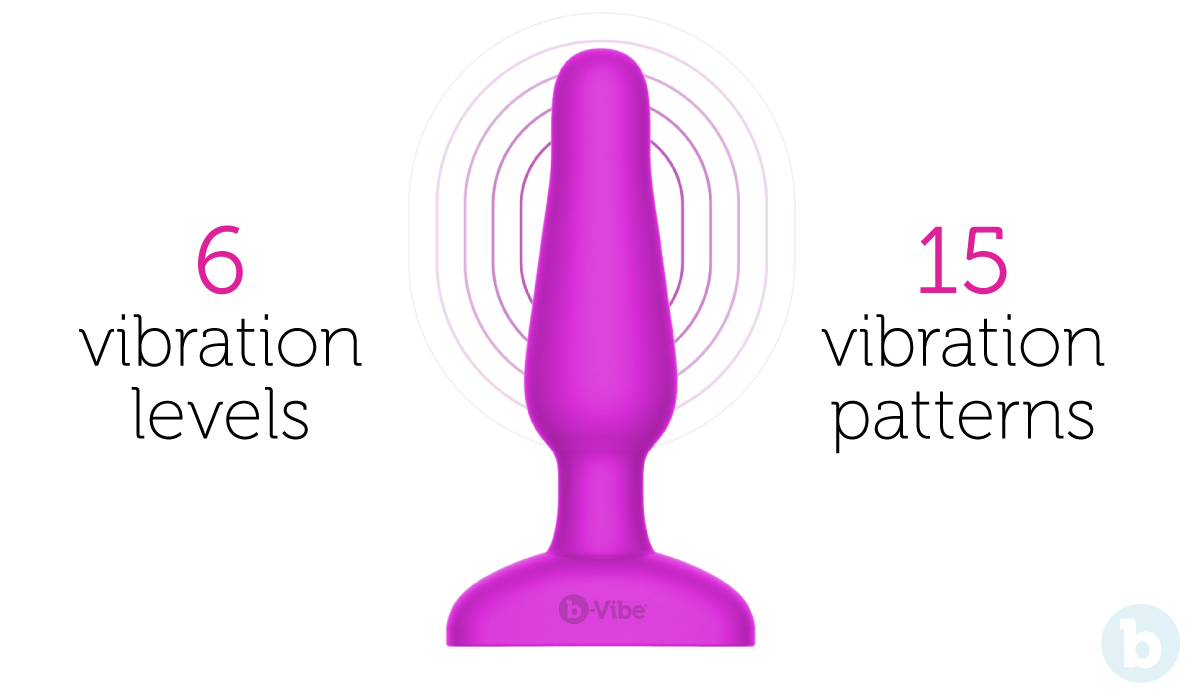 4. Small vibrating butt plug that's a smooth operator
The b-Vibe Novice Plug is made with silky smooth, 100% body-safe, seamless silicone. Silicone is the premium material when it comes to body safe sex toys.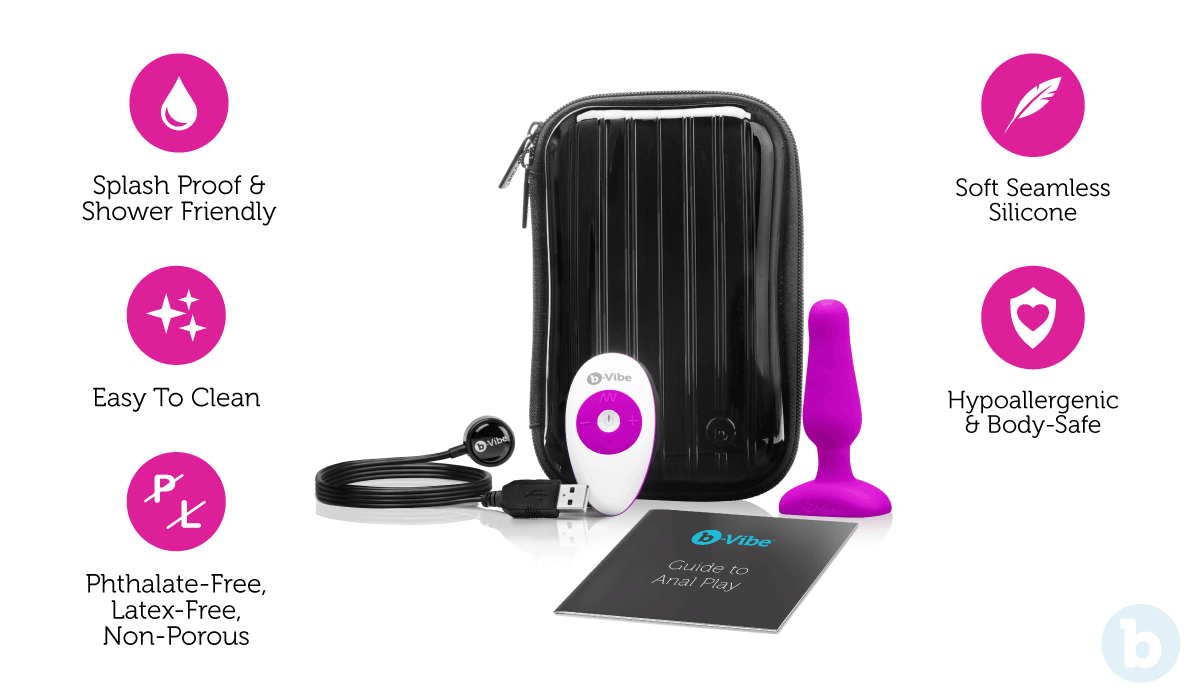 All b-Vibe vibrating anal toys are hypoallergenic, phthalate-free, latex-free, non-porous, and feel good in your sensitive pleasure zones.
5. We got your backside covered!
At b-Vibe, we believe that your anal play should be 100% awesome. We include a small copy of our Guide to Anal Play with every b-Vibe Novice Plug purchase.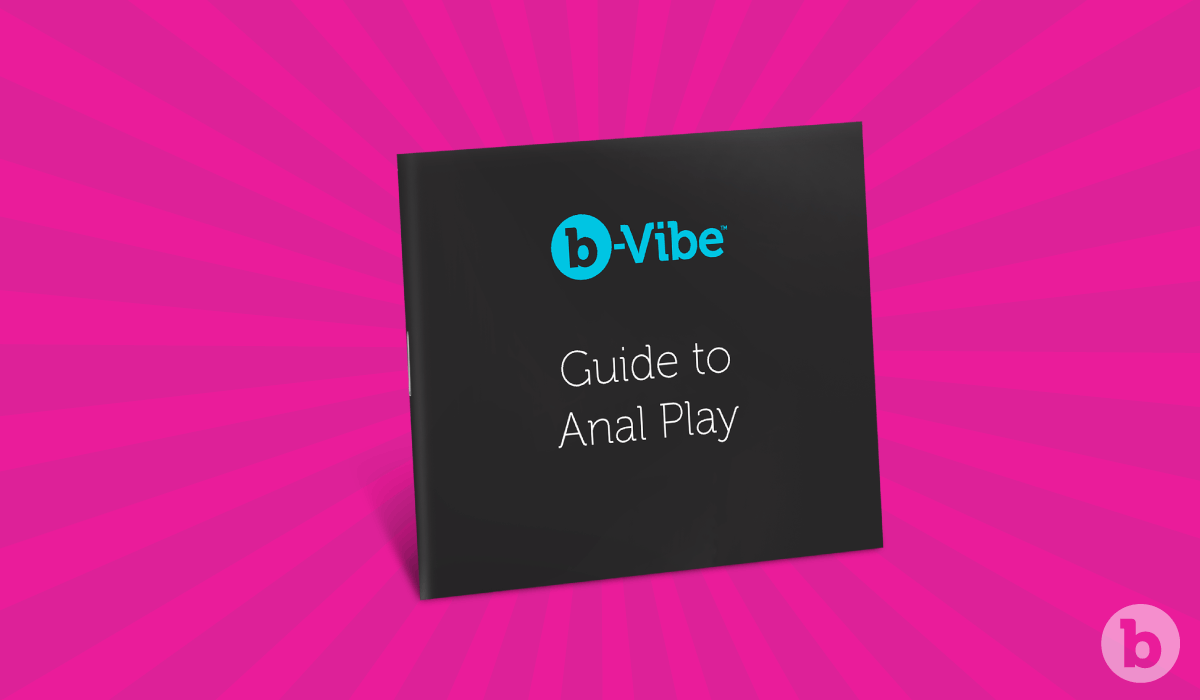 Offering expert advice regarding everything from consent to choosing the right size butt plug and how to prepare for anal play, the b-Vibe Guide to Anal Play caters to all users with sex-positive, gender-neutral information. And in case you aren't already convinced by this small butt plug, don't forget:
Additional Novice Plug features
The b-Vibe Novice Plug has a fully rechargeable battery that will run for a minimum of 60 minutes on a single charge.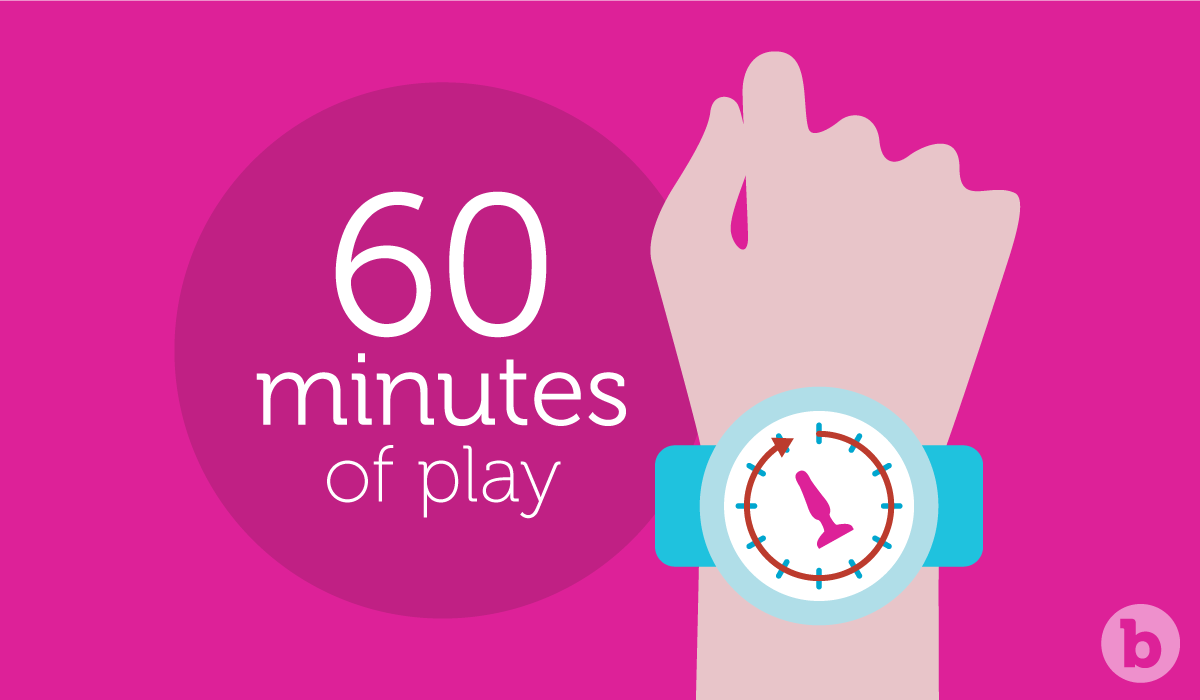 The small vibrating butt plug is USB rechargeable and requires 2.5 hours to fully charge.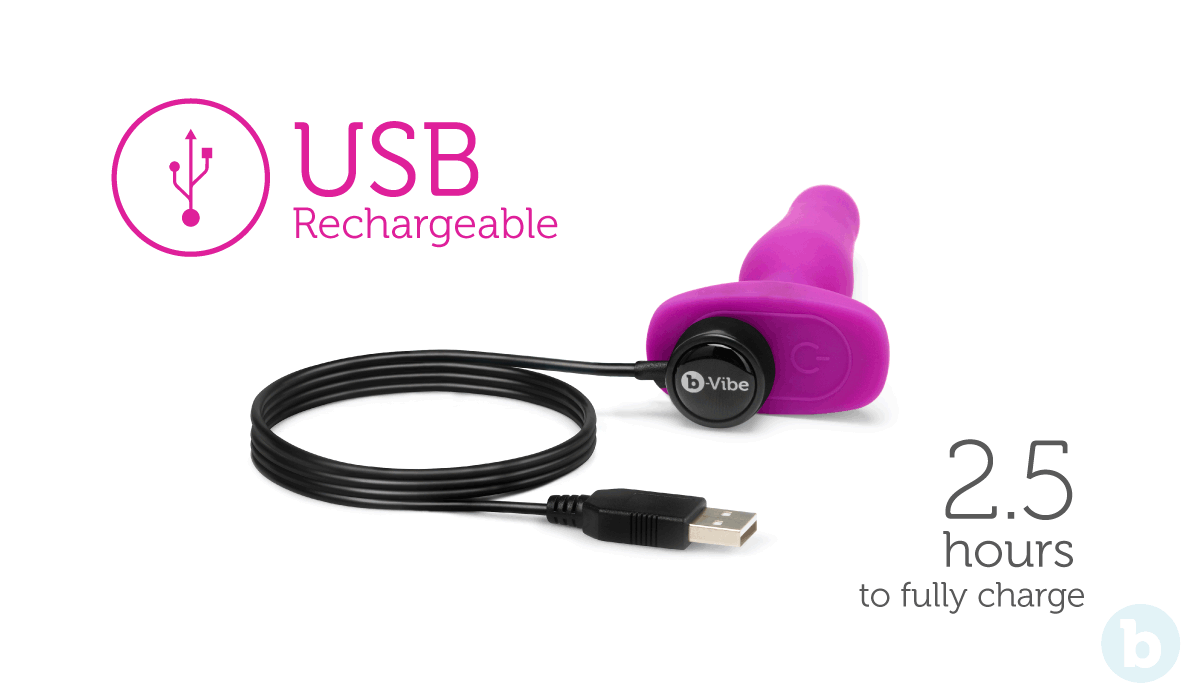 The b-Vibe Novice Plug also arrives in a convenient, discreet travel case and has a travel lock to help avoid uncomfortable vibration "accidents".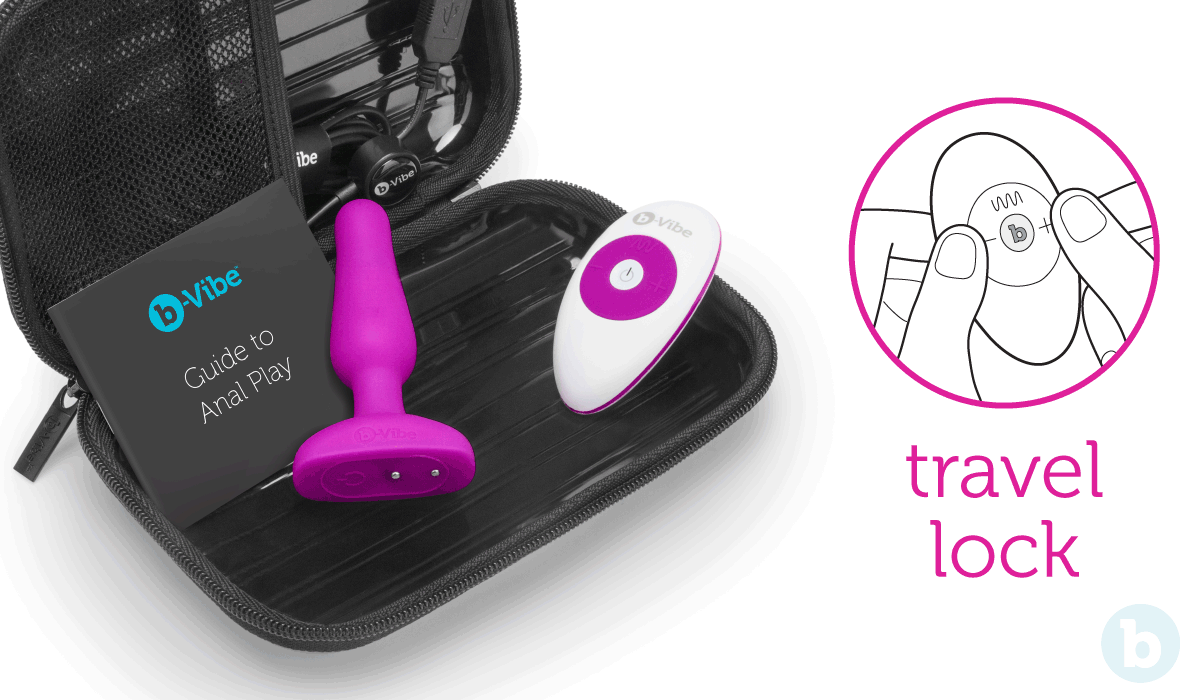 1-Year warranty! Our limited warranty protects all b-Vibe anal toys against defects in materials and workmanship for 1 year.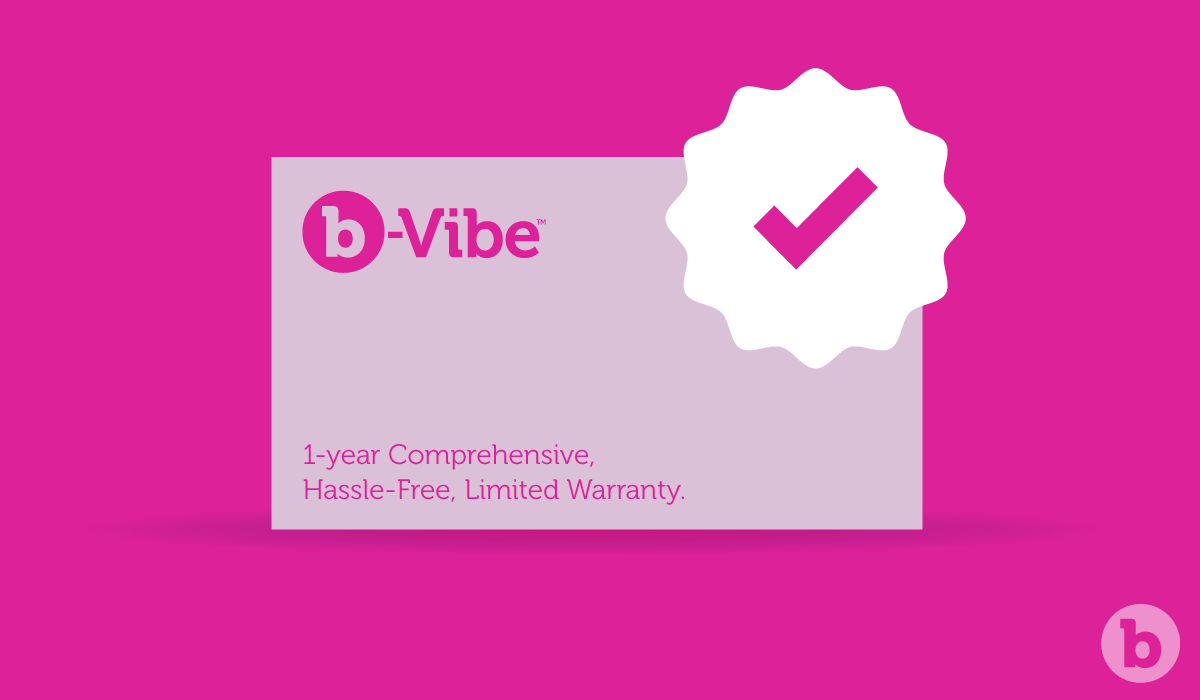 b-Vibe Novice Plug Reviews
"If you're new to anal play, the Novice Plug by b-Vibe is a premium, beginner-friendly vibe that works solo or with a partner. With a shape that mimics a finger, the toy is small, body-safe, and has a motor in the tip. There are six vibration levels and 15 different pattern combos, so you can play around and find a setting that works for you." - Bustle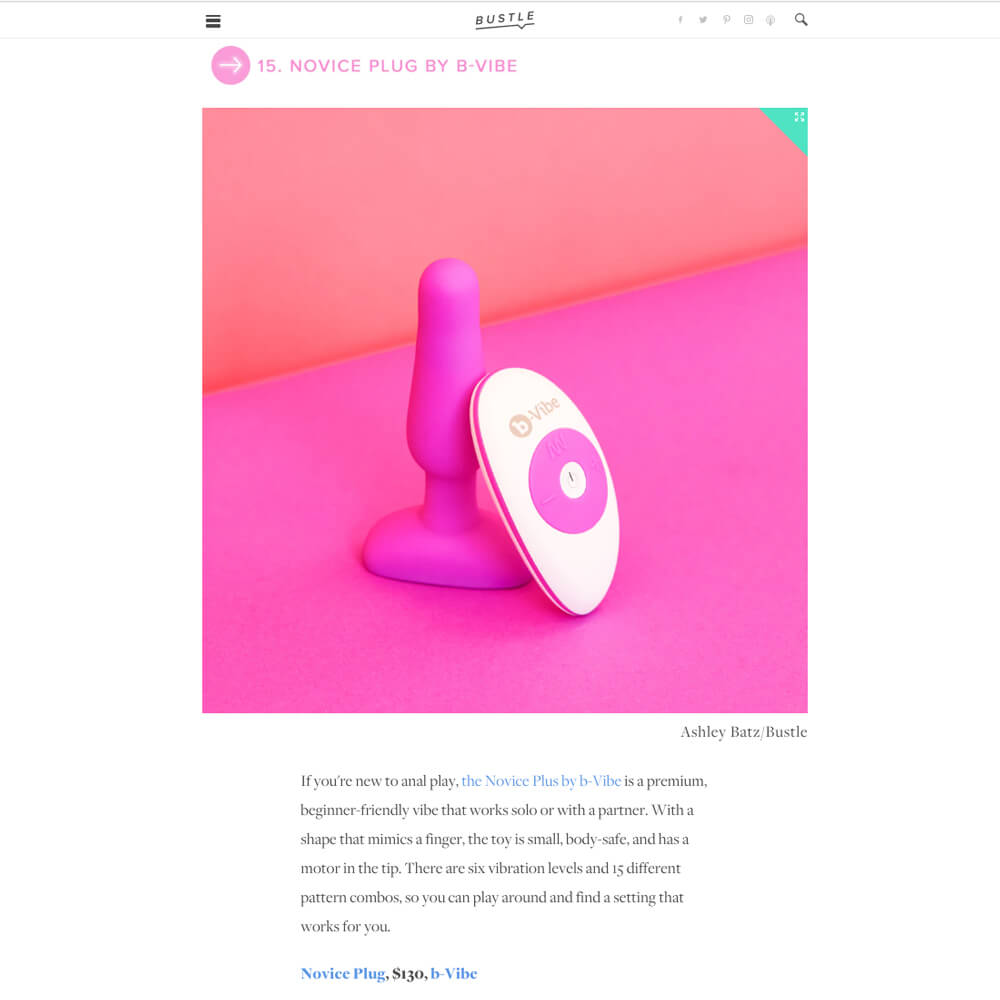 "Vibration helps both layers of the sphincter relax, making insertion as pleasurable as possible. The Novice Plug is a great starter plug, and it's extra fun to wear out and about with its adjustable-speed remote." - Refinery29
"This is a great anal beginner toy or an excellent option for those looking for something on the smaller end of the plug spectrum. Its excellent motor gives it a lot of bang for the buck so even those who enjoy a larger toy could get a lot of pleasure out of this plug." - Life on the Swingset
"Enter b-Vibe Novice. Finally, a premium brand that acknowledges that people have different needs and released a super newbie-friendly high-quality anal plug." - Wetlandia