Butt Plugs are a great place to start exploring backdoor pleasure. Like anal play, a butt plug can be enjoyed regardless of your gender or sexual orientation.
What is a Butt Plug?
If you have a prostate, butt plugs can stimulate it, and if you have a vagina, a butt plug can create incredibly pleasurable pressure on the back vaginal wall.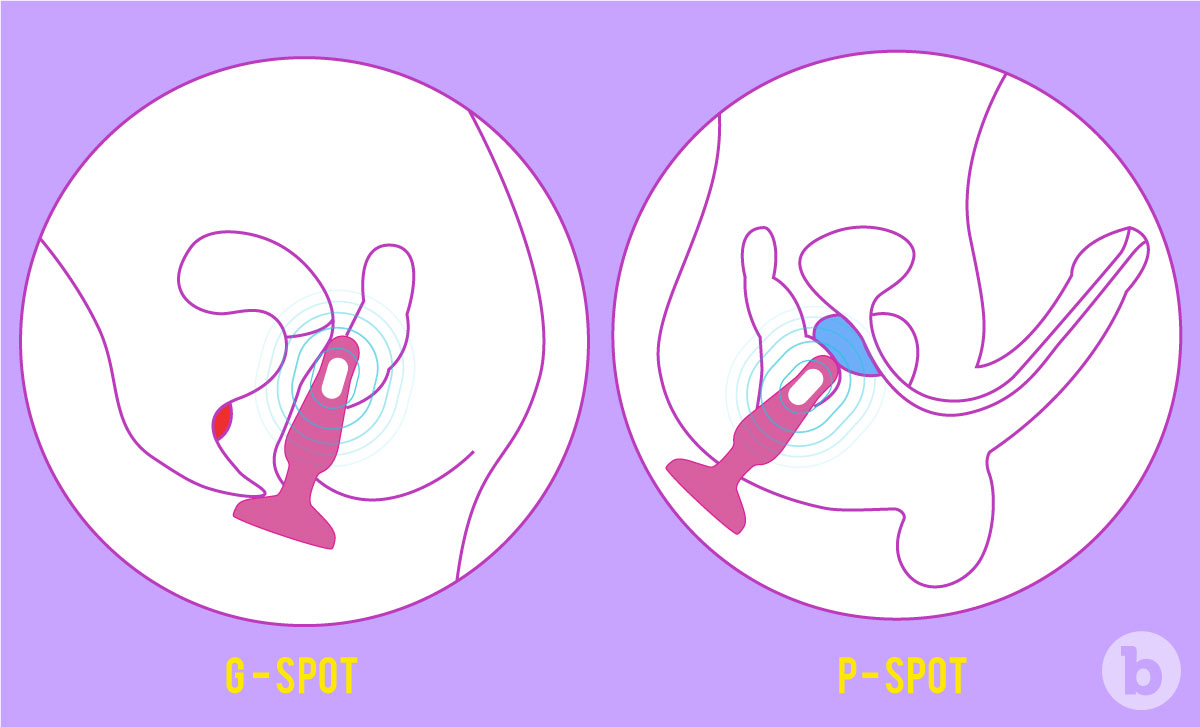 ...and let's not forget that the entry to the anus is filled with sensation enhancing nerve endings.
How to Use a Butt Plug
One of the great things about butt plugs is that they can be used for hands-free pleasure. Butt plugs can be worn while walking, dancing, or during foreplay. Once comfortably positioned, they apply pressure and provide a "feeling of fullness", while your hands and attention can move to a different activity.
B-VIBE RECOMMENDS
Continue Reading
Best Butt Plug for Beginners and Pros
With so many shapes and sizes available, it can be confusing to know which plug is right for you. Hopefully, the following info will help you decide which product sounds like it will be the best "fit" for your butt stuff adventure.
Q: I'm not sure if I'm into anal penetration, but I want to experiment with this new sensation and added pressure. Plus, it sounds like fun to explore the couple's play potential. Which butt plug is best for me?
Try the
Novice Plug
. With an innovative shape that mimics a finger, this digit-sized plug is perfect for those who are new and exploring couples' play.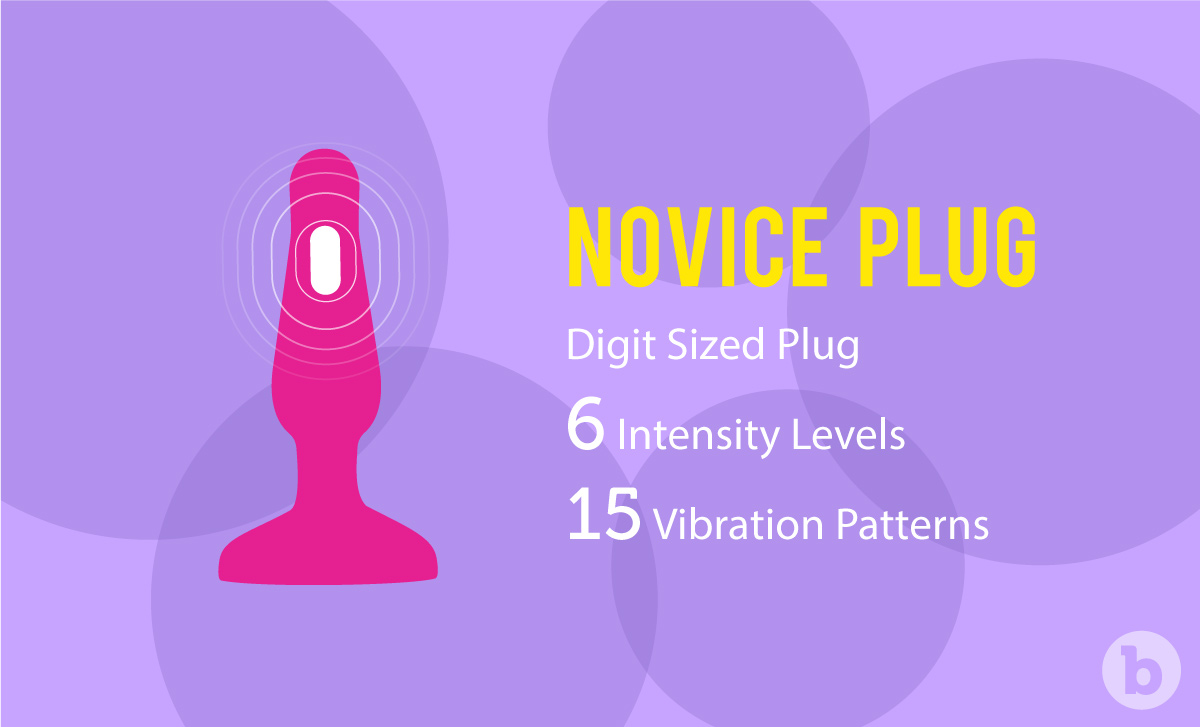 Complete with 6 intensity levels and 15 vibration patterns, the plug's remote control allows it to be operated from up to 30 feet away. Dirty Lola, the host behind 
Sex Ed a Go-Go
, says that
"I would definitely recommend this plug to newbies and experienced anal players alike. It's small enough for a beginner, but strong enough to give those with experience a new thrill."
Read More: 5 Reasons to Love the b-Vibe Novice Plug
Q: I've already tried fingers, I like the sensation and want something slightly larger - OR - I like POWER!
The
Trio Plug
is for you. It's a medium-sized, flexible butt plug that is one of the first anal play products to bring your sphincter good vibes for dual-stimulation.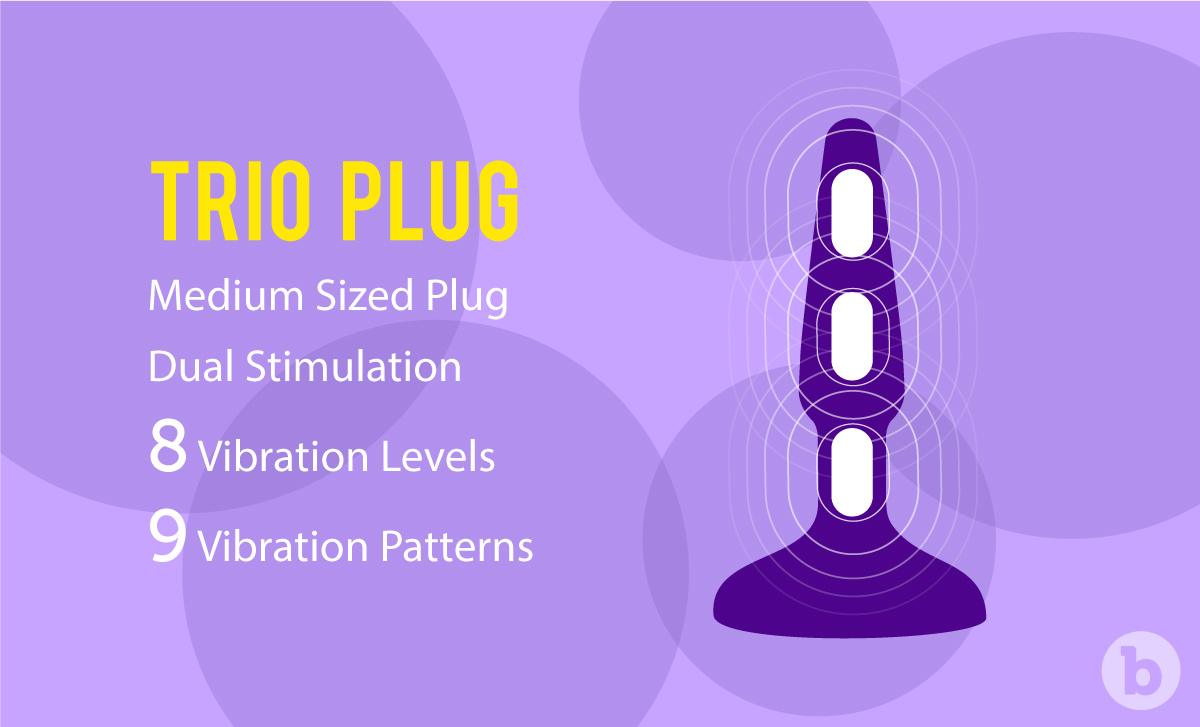 This powerful back door buddy has 8 vibration levels and 9 vibration patterns. The Trio Plug's three powerful motors allow for multiple vibration points and patterns that vary from deep and rumbly to fast and high-powered.
"I found myself in the perfect Goldilocks moment. This plug is 

Just Right

." - 
Kat Stark, a Sex-Positive Podcaster and Audiobook Narrator.
Q: I'd call myself an Anal Enthusiast. I love butt stuff and am looking to be impressed.
Meet the
Rimming Plug 2
. Mimicking exactly what its namesake suggests, this is the first plug on the market to combine rotation at the sphincter with vibration for a dual-stimulation experience like no other.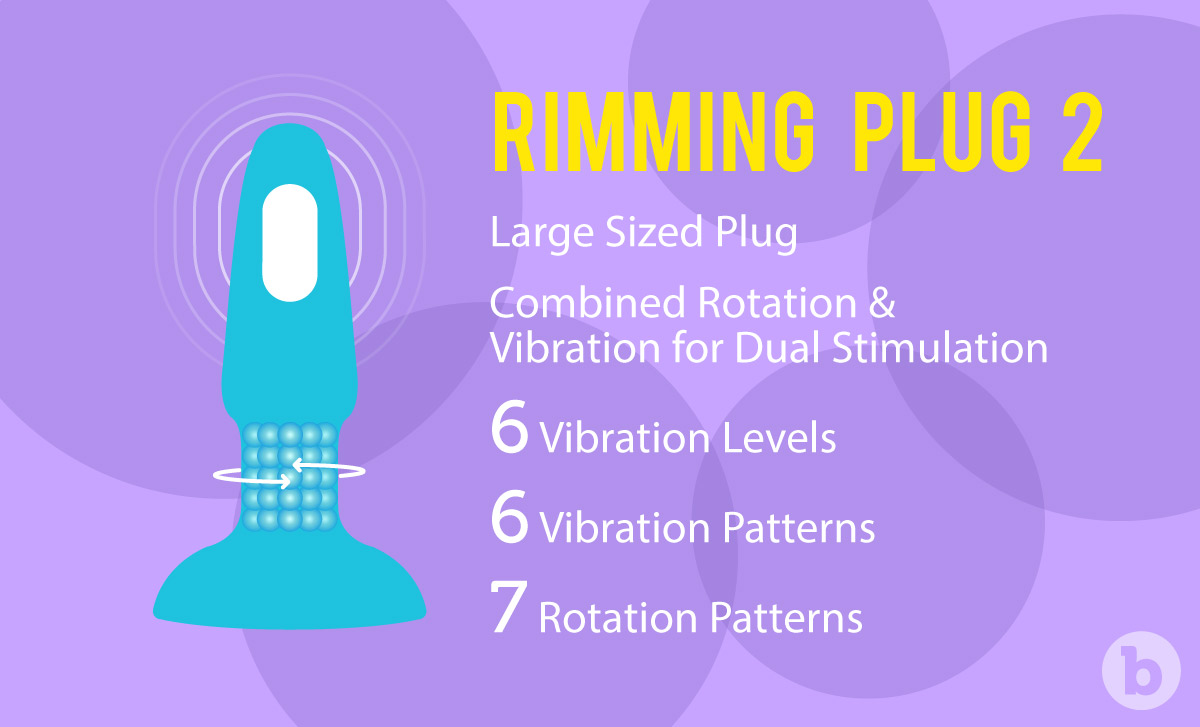 This is a thick, solid butt plug that's about the size of the average penis. Be prepared for overwhelming pleasure.
"b-Vibe is one of the first companies to dedicate itself to creating high-quality anal vibrators. In addition to vibrating at the tip, this one uses rotating beads to mimic the sensation of rimming. The combination produces seven rotation and vibration patterns and six intensity levels to help introduce users to anal pleasure." 
-
9 Biggest Sex Innovations of the Year
- Glamour
"Oh, my god. It feels fan-fucking-
tastic
!" - 
Cara Sutra, an Award-Winning Erotic Sexuality Magazine & Blog.
"You feel like you're truly sitting in the lap of rotating, vibrating, pulsating, luxury." -
 Yana Tallon- Hicks, Sex Educator & Writer.