The love of astrology is ever-present in how many of us choose dates, playmates, and partners. Age/ Sex/ Location may be internet hook-up speak of days of yore, but the age-old-question of "what's your zodiac sign?" lives on. Whether we're trying to gauge romantic or sexual compatibility with potential partners, or just wanting to have a little fun, astrology opens up conversation and speculation and serves as a great way to break the ice. We've adapted some of the classic traits of the 12 zodiac signs, for a guide to which b-Vibe anal toy corresponds to which Zodiac sign. Read on if you're a lover of ass or a lover of astrology (ASStrology?)!
Aries: March 21 - April 19
Fiery Aries represents intensity, passion, and power. Their dynamism is palpable when they enter a room, and they nary leave a stone unturned when it comes to finding sexual fulfillment and experimenting with new sensations. This energetic ram is constantly moving and looking for a challenge. They want to find new forms of pleasure and be constantly elevating their physical experience. They are bold, determined, and will not be outdone. This is why Aries would be best suited to b-Vibe's versatile and substantial 
Triplet Anal Beads
.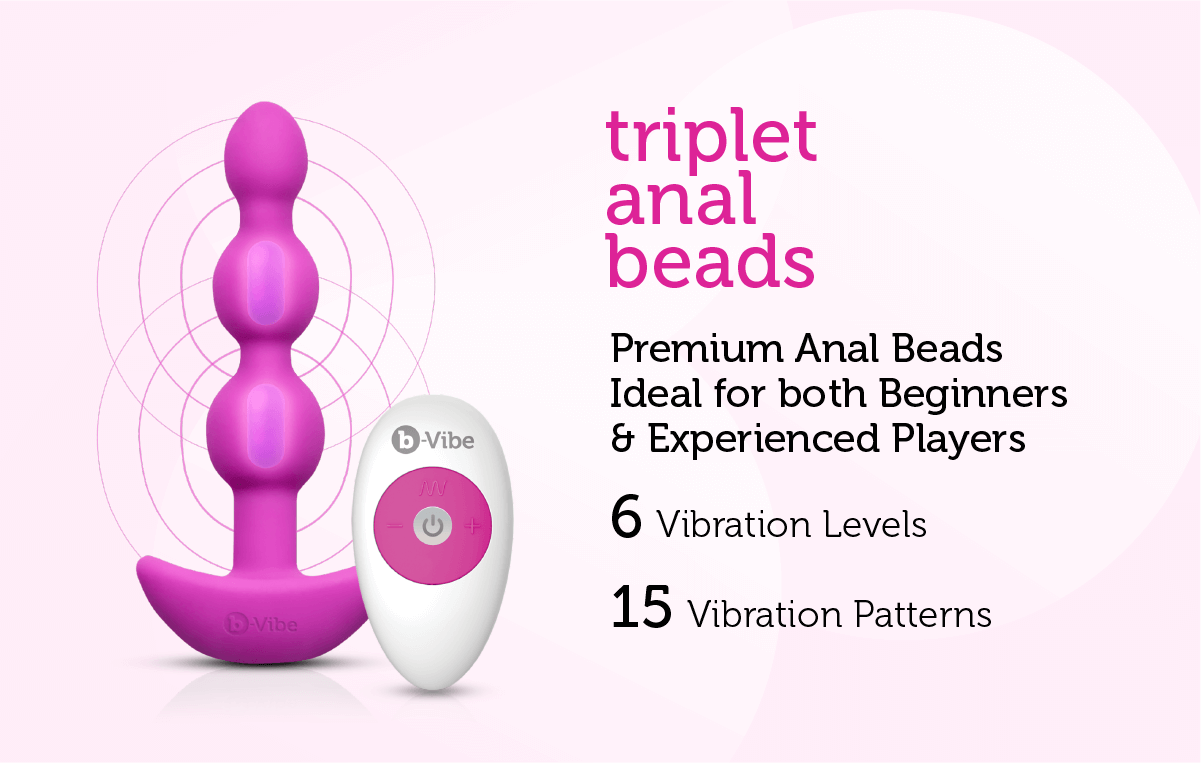 MASTER: How to use anal beads
These premium anal beads offer room for growth by starting off with one small tapered bead, which progresses up to two larger sizes, the deeper you insert them. The two motors in the Triplet also make it a powerful vibrating toy. Designed for beginners and seasoned players alike, these beads are perfect for getting accustomed to deeper penetration and are an excellent option for beginners who want to keep growing, expanding, and exploring. Be up for the challenge like your Aries lover, and try out the Triplet!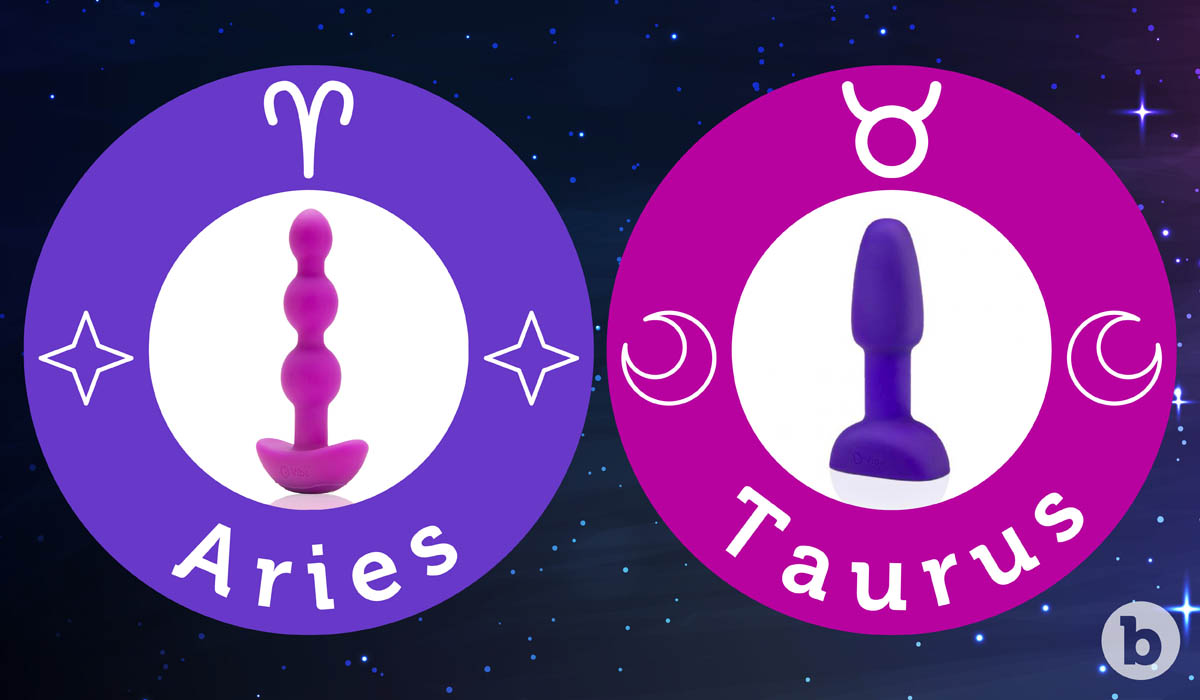 Taurus: April 20 - May 21
Sensual, greedy (in a good way!), and committed Taurus is possibly the most tactile sign of the zodiac. The bull is a physical, earthly creature who enjoys sensory stimulation in all of its forms. They're determined to create a well-rounded and full-bodied experience for themselves and their lovers that incorporates foreplay, teasing, and putting in the hard work. If Taurus were a b-Vibe toy, they would be the 
Rimming Plug Petite
.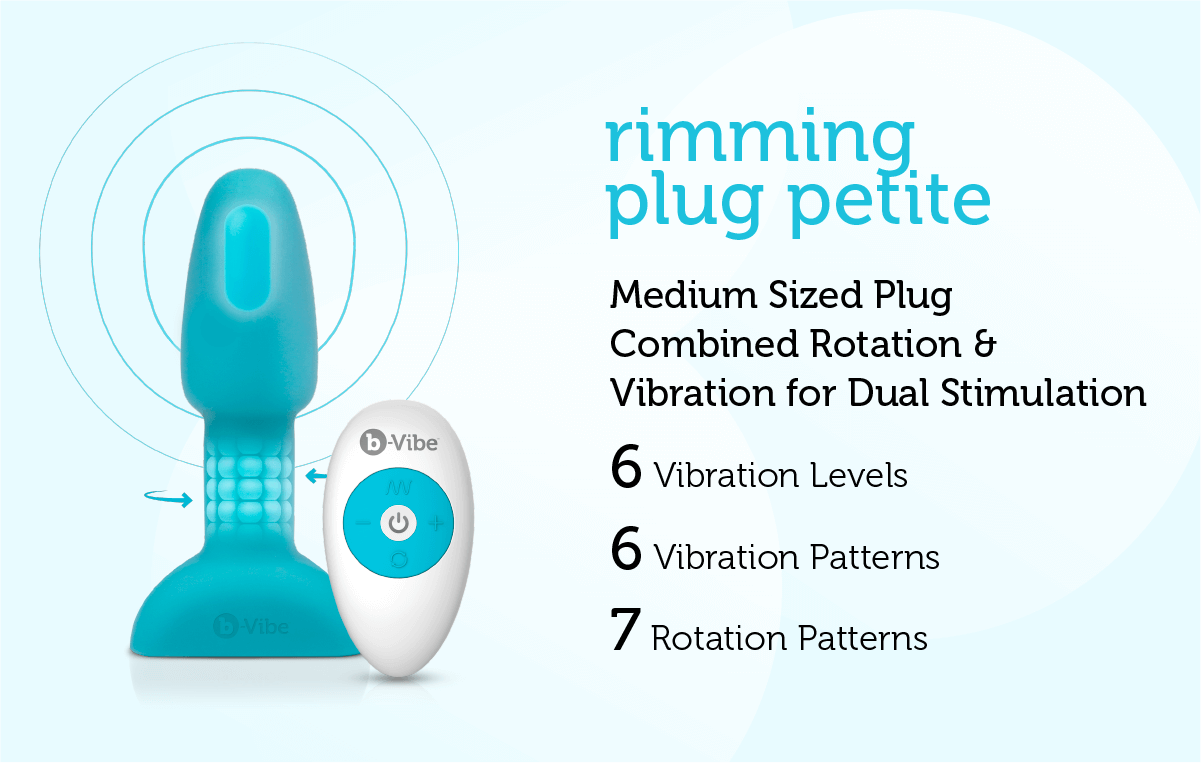 LEARN: The complete guide to eating ass a.k.a. rimming
Like a Taurean lover, the Rimming Plug Petite engages multiple pleasure points and creates a deeply indulgent experience. This plug isn't a one-trick pony. It's not looking for a one magic button and engages many different spots throughout your backside, to create a rich and decadent experience. The Rimming Plug Petite can be used as an external vibrator, to massage your sphincters with its beads for the sensation of rimming, or it can be used as an internal vibrator. It's also possible to control the plug with a remote, allowing for teasing, build-up, and orchestrating the perfect indulgent experience for yourself or a lover. A perfect venusian experience.
Gemini: May 22 - June 21
Please don't make Gemini stick to one method of pleasure! The twins are known for their love of change, challenges, new experiences, and the thrill of the unknown. They are spontaneous, versatile, and lively (in and out of the sack). As a lover, Gemini is easy to bore if you get into a routine. They're the ultimate switch - don't peg them as strictly the top or bottom all the time (but do negotiate pegging, if you're both into it - they probably have some ideas for fun positions!). You've probably guessed by now that categorizing Gemini as a single toy is impossible. That's why, if we have to choose, Gemini would be best represented by the 
Anal Enthusiast Bundle
. This set includes two amazing, and totally different toys, the Rimming Plug 2 and the Snug Plug 3 (as well as the other anal essentials, anal lube, and toy cleaner). Like a Gemini lover, this bundle of toys will keep you guessing and create a different set of sensations each time. Incorporate these toys in your anal training, solo sessions, or sex with a partner. The possibilities are expansive!
ESSENTIALS: How to choose the best anal lube
B-VIBE RECOMMENDS
Continue Reading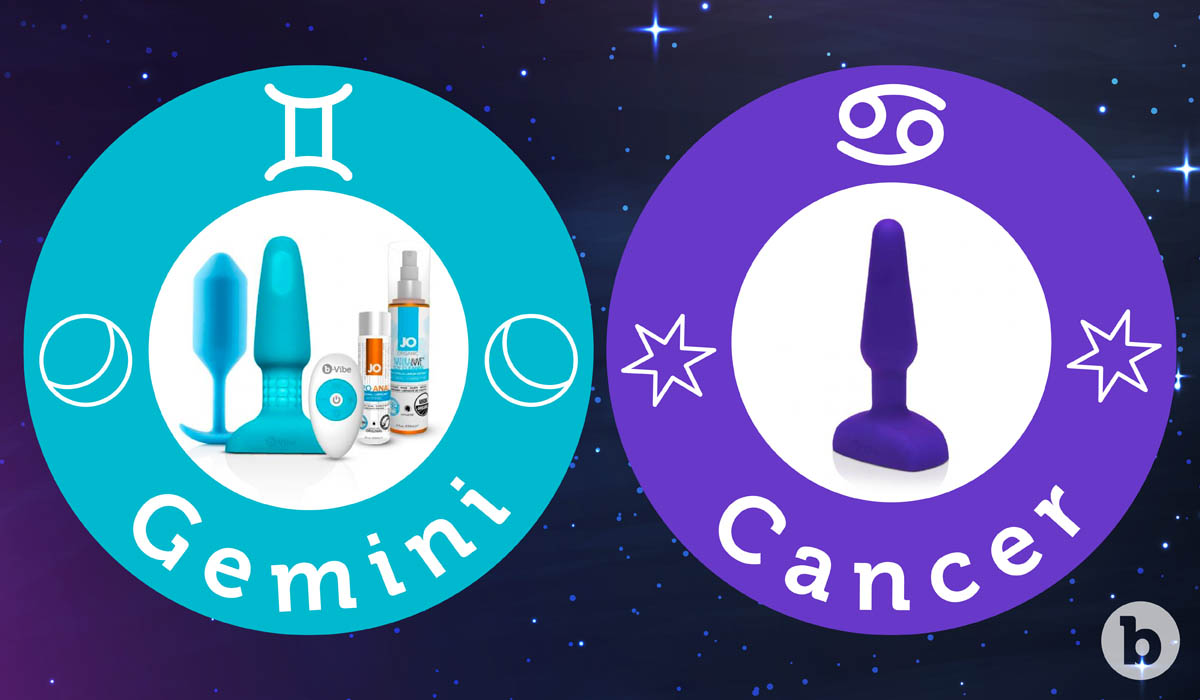 Cancer: June 22 - July 22
Underneath their hard exterior, Cancer has a rich emotional life that translates into their multidimensional, sensual style as a lover. They crave connectedness, and will go to great lengths to have a deep and intimate bond even in the most casual of hookups. Cancer takes it slow and builds up with foreplay, exploration, and increasing intensity. Though they are imaginative, they also love failsafe classics, and won't take a risk that feels imprudent. If Cancer were a b-Vibe toy, they would be the 
Trio Plug
.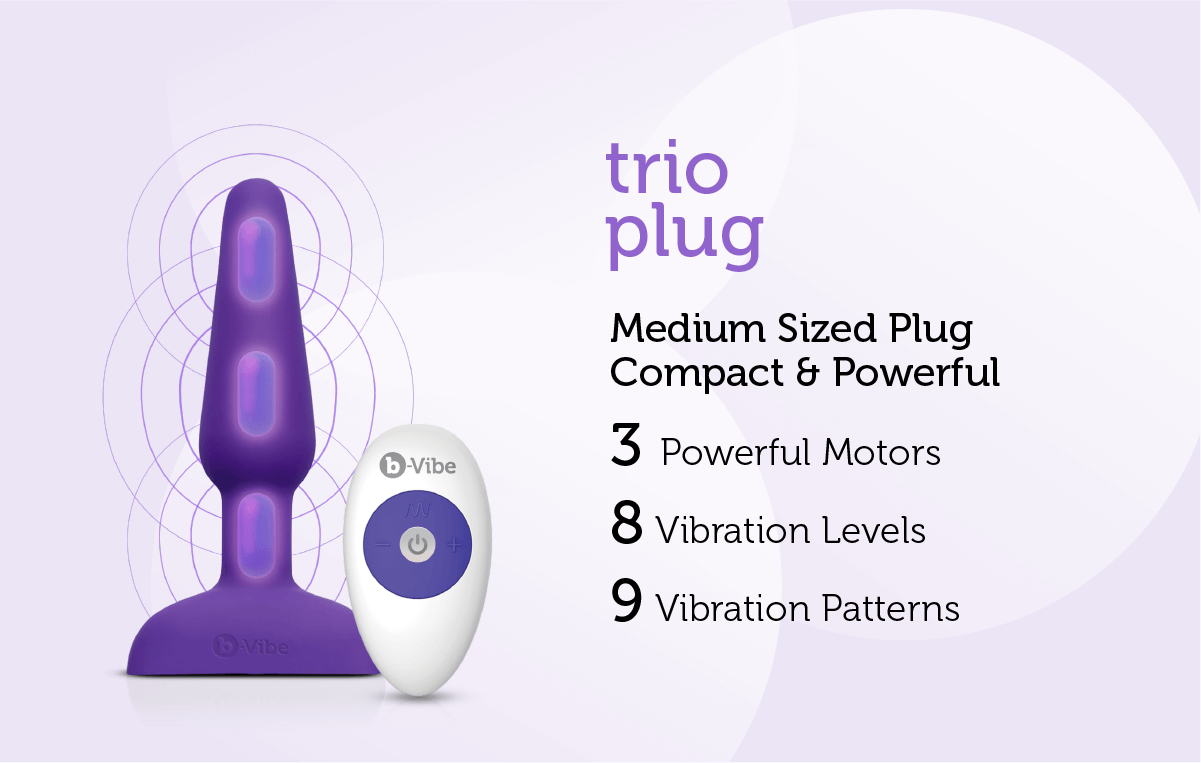 This powerhouse vibrating butt plug has not one, not two, but three intense motors, all positioned strategically throughout the body of the plug to ensure that all of the wearer's erogenous zones are stimulated. The tapered tip, narrow neck, and flared base shape of this medium sized plug is a classic for a reason, because it's anatomy minded, designed for pleasure, and safe for long term wear. Paired with a remote to let you orchestrate a prolonged, layered, and escalating experience, your Trio Plug is a complex powerhouse, just like your Cancer lover!
Leo: July 23 - August 22
Leo is the regal lion, the Queen of the bedroom, the power bottom to rule them all! Sex with this fire sign isn't just fun and creative, it's an epic production in which Leo is the star. The lion is impressive and insatiable. They are up for a challenge, and deserving of the praise they demand. If Leo were a B-Vibe toy, they would be the 
Snug Plug 5
.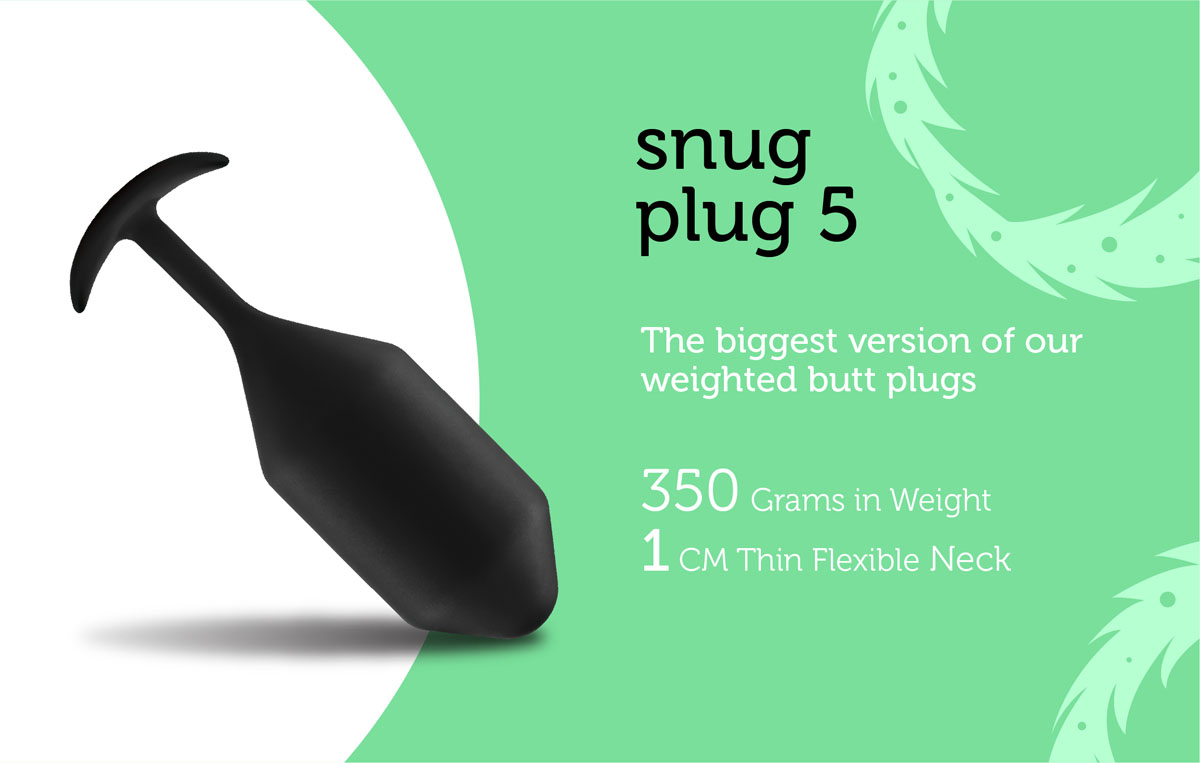 This largest member of the Snug Plug family weighs in at an awe-inspiring 350 grams. It's here to impress, to demand admiration, to be the centerpiece of your anal escapade. All other plugs are extras in the scene once Snug Plug 5 takes the stage. They are here to shine and help you bring your anal play to unprecedented heights. Get ready for your close up (with the help of plenty of water-based lube and warm up), as you pucker up with Snug Plug 5.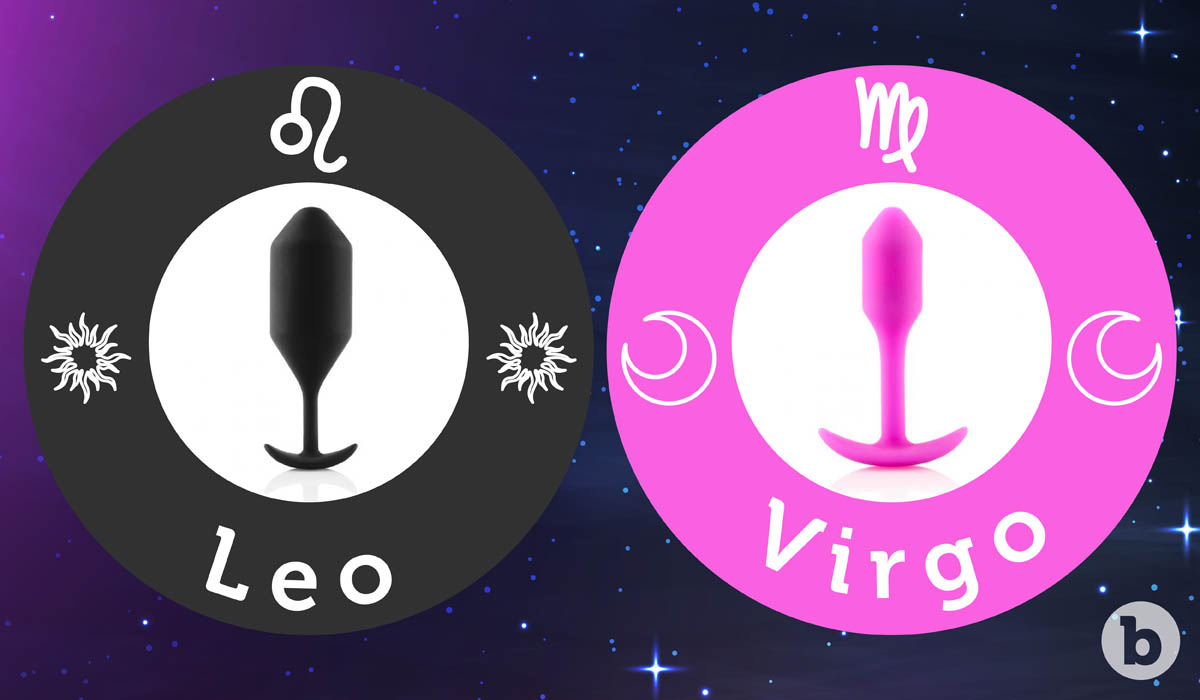 Virgo: August 23 - September 23
First thing's first: virginity is a social construct, and there's no room for prude-shaming in sex positivity. Virgo's reputation as being uptight, conservative, and "virginal", whatever that means, is based in sex-negativity, and we'll have none of it! The truth is that Virgo is a sensible, informed, and cautious lover who is all about simplicity, safety, and knowledge. Besides, who says being the most anal sign of the zodiac is a bad thing? Cautious, methodic, and practical Virgo is an excellent anal aficionado and star pupil of Anal 101! Virgo might be a no-frills lover, but they are diligent and steadfast. This sign leans toward the minimal, functional, and reliable. That's why Virgo would be the 
Snug Plug 1
. This understated plug isn't a show-off but is here to get a multitude of jobs done. Whether you're getting the hang of inserting something in your bum, you like the feeling of fullness created by the internal weights inside of this toy, or you want something that's comfortable for long term wear, the simple, classic, and function-focused Snug Plug 1 is a great starting place for you! In true Virgo fashion, this plug is also sleek, and simple. This minimalist plug looks good on you (in you?) and is an excellent intro to anal.
Libra: September 23 - October 23
Are you flirting with me, Libra? Of course, you are! And you're also flirting with the entire room, you can't help it, you're magnetic, charming, and you want to please us all. How fun and versatile is a Libra lover? Let us count the ways. Not only are they creative and pleasure-seeking, but they also want to strike the harmony of not wanting anyone to feel left out while shifting focus between themselves and their lovers. Libra is into reciprocity, balance, and diversity in their sex. They want to be an adaptable lover and meet everyone's needs. That's why 
Libra is the entire collection of Snug Plugs
.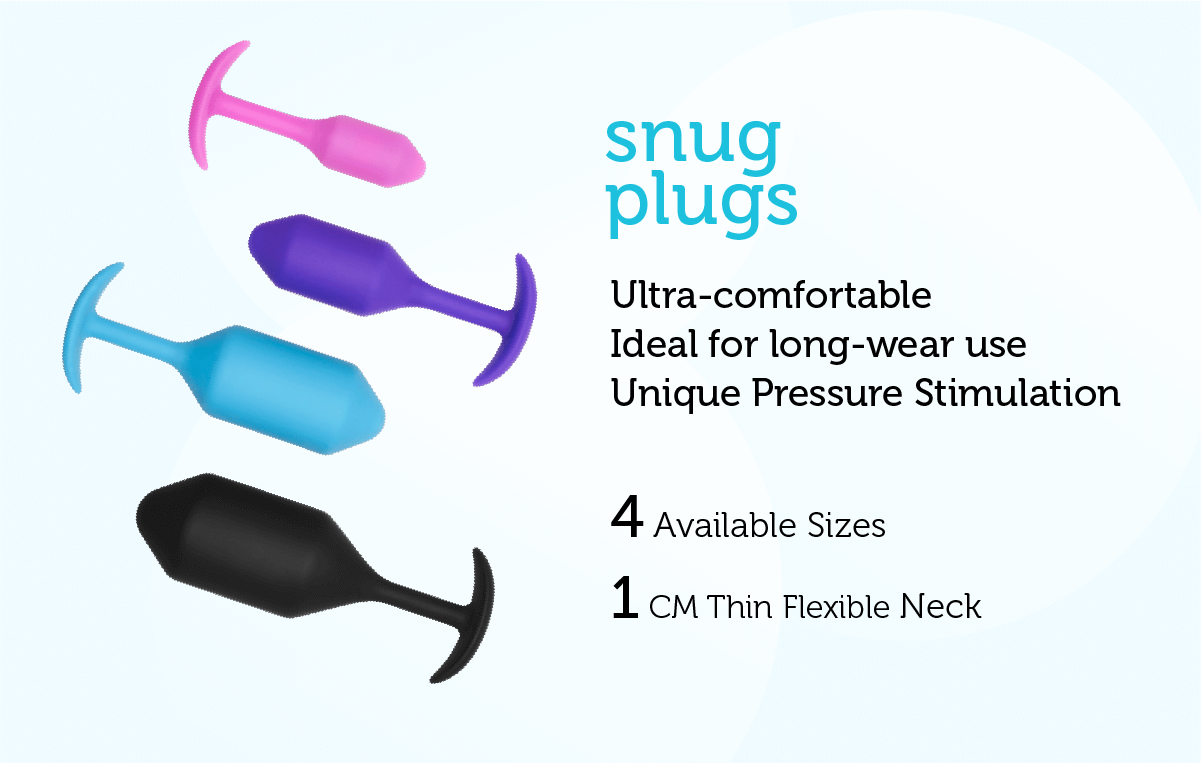 With this range of plugs, in escalating sizes and weights, you're guaranteed to find the right fit, whether it's for your changing moods or your changing lovers. Be like Libra, and find out your lover's needs, share your own, and work diligently to meet them. Especially when it means trying on all the butt plugs until you find the right fit!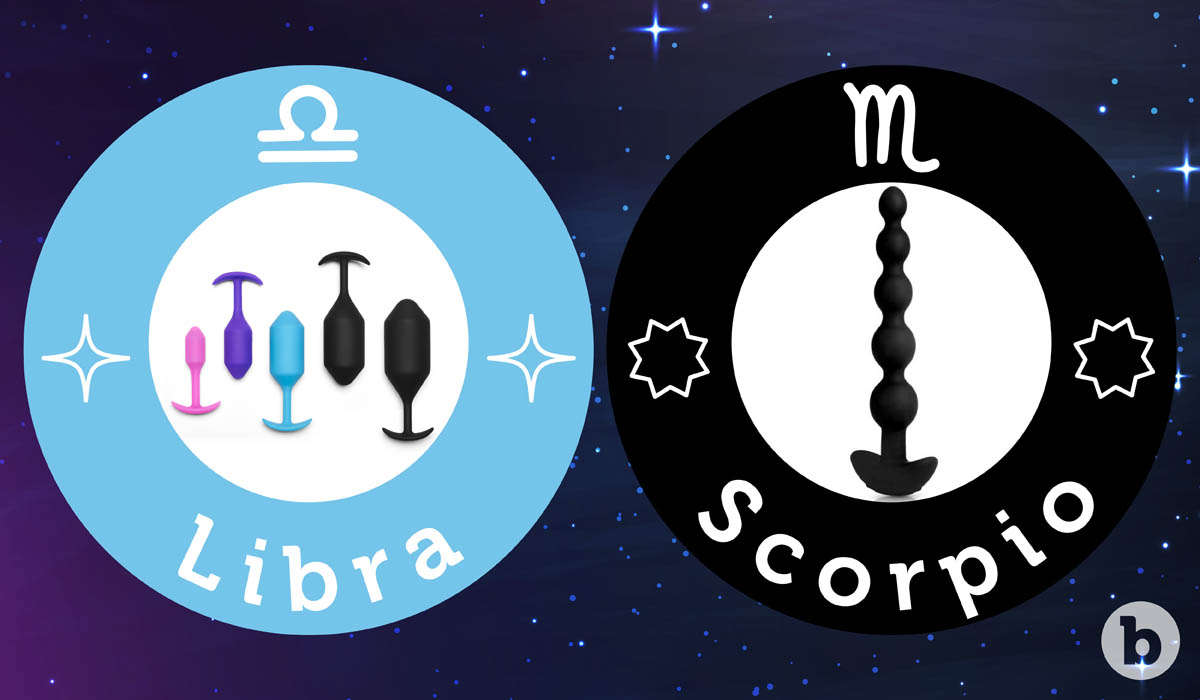 Scorpio: October 24 - November 22
Let's face it, when we think of sex and astrology, mysterious and seductive Scorpio is the first sign that comes to mind. And for good reason. Scorpio is known for its deep and intense sexual desire. They are sophisticated lovers, who are willing to explore and are on the hunt for new heights of pleasure. They're also into power-play, and love to be in charge. Daddy Scorpio wants to show you the way and take you into unknown and uncharted territory when it comes to sex. They want to help you discover what your body can do, and what real deep pleasure feels like. That's why Scorpio would be b-Vibe's 
Cinco Anal Beads
. The Cinco, like a Scorpio lover, is long, it's strong, and it's down to get the friction on (thanks for these applicable lyrics, Sir Mix-A-Lot)! Think of these beads as the holy grail of anal. At 7.4" long, and packed with the power of three motors, this is the toy you want to work your way up to. It's the Scorpio lover who will help you push the bounds of pleasure you thought was possible.
Sagittarius: November 23 - December 21
Trying to keep up with a Sagittarius lover means being committed to adventure, exploration, and pure, unadulterated joy. Sag can be best described as free-spirited, experimental, and thrilling. They bore easily, and need partners and toys that can keep them guessing and offer them new experiences and the chance to grow and be challenged. That's why, Sagittarius, you're no one single toy, 
you're the whole toybox
! Sagittarius represents coloring with every crayon in the box, or in other terms, trying on every Snug Plug, hitting the road with the Trio and remote, pushing the limits with the Cinco, and switching it up with the entire B-Vibe line. Embrace the fun and fire of Sagittarius and stock your toy box, expand your play, take it on the road, and practice until you're an expert. You and your lovers will not regret it!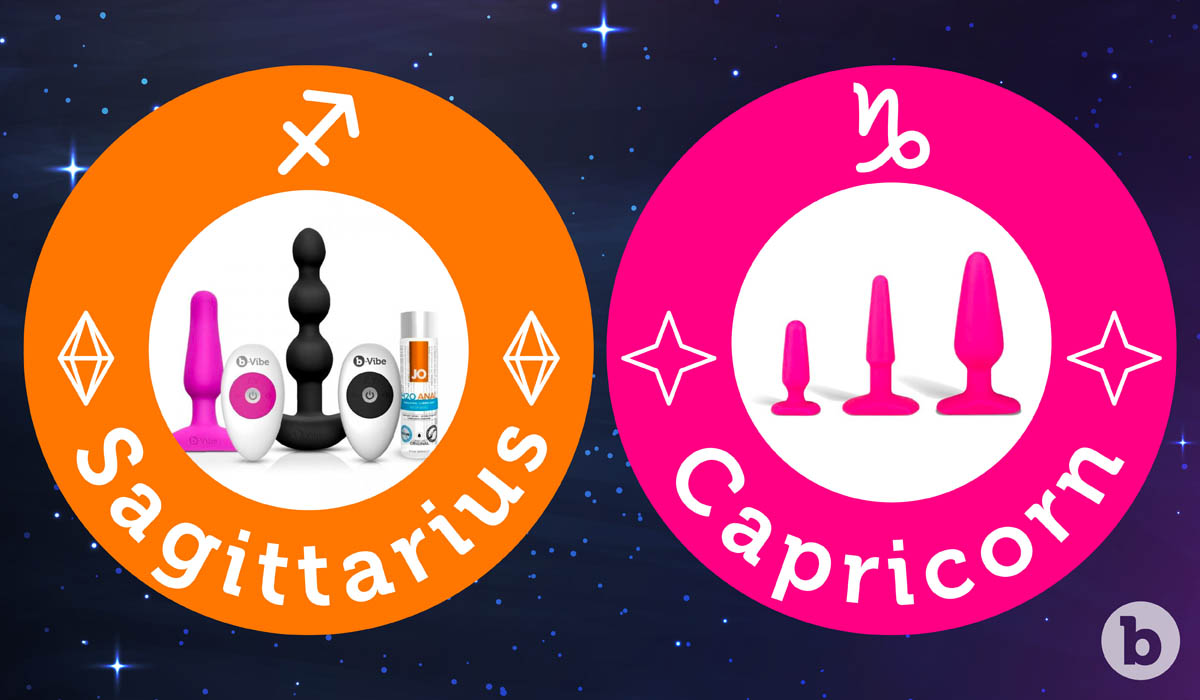 Capricorn: December 22 - January 20
Like its symbol, the beautiful sea goat, Capricorn is steadfast, imaginative, productive, and dedicated. Self-improvement is the name of Capricorn's game, and they will excel through sheer will, hard work, and most of all, perseverance. If Capricorn were a B-Vibe toy, they would be the b-Vibe 
Anal Training Kit
.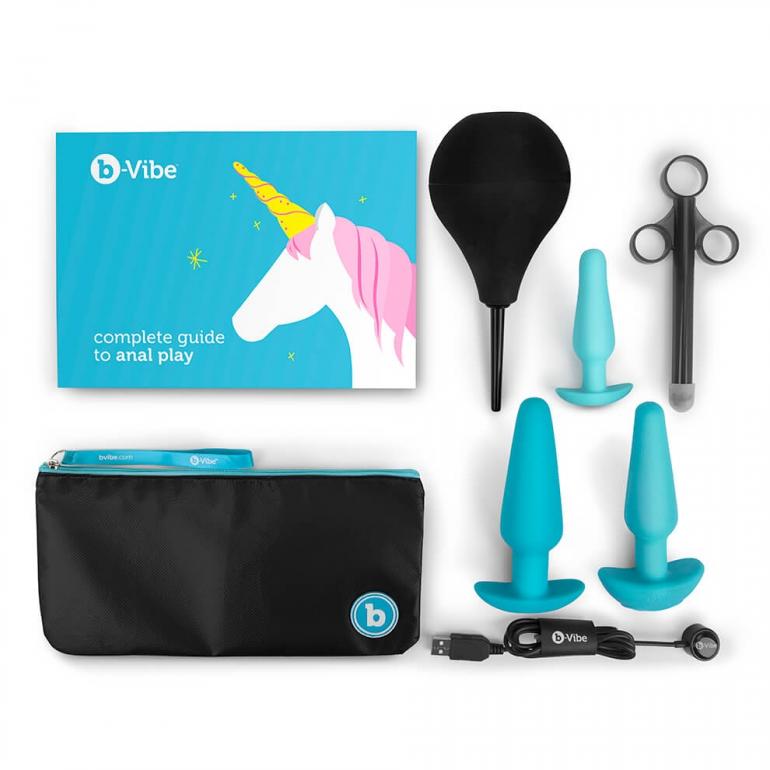 This set of 3 progressive silicone plugs reflects Capricorn's ethos of having a plan and working towards a goal. Great for beginners who, much like Capricorn, seek practical approaches to growth, this kit is simple and sets you up for success. Channel Capricorn's earthy patience, dedication, and discipline with the Beginners Anal Training Kit!
Aquarius: January 21 - February 19
Sexy Aquarius is open-minded, idealistic, and unconventional. They are the flower-children, the free spirits, and the sexual revolutionaries of the zodiac. Passionately concerned with justice and freedom, Aquarius is a sign of progress, growth, and forward movement. It's no surprise that Aquarius is ruled by Uranus (pun intended), which is associated with visionary thought, change, and technology. If Aquarius were a sex toy, they would definitely be a game-changing, innovative one. That's why, Aquarius, you are the 
Rimming Plug 2
.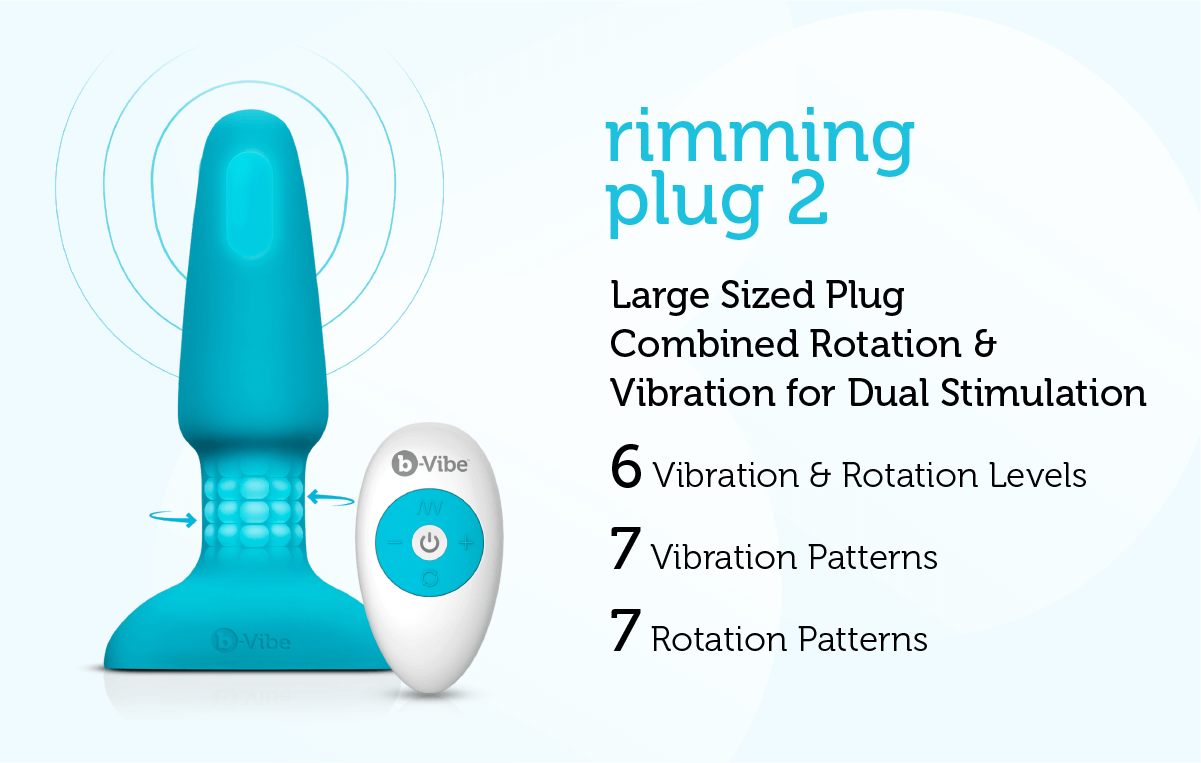 This multifaceted toy has been changing the anal toy world since its inception, being the first and only plug to combine internal vibration with rotating beads and mimic the sensation of rimming. This toy leveled up the butt plug game and continues to change the face of anal pleasure.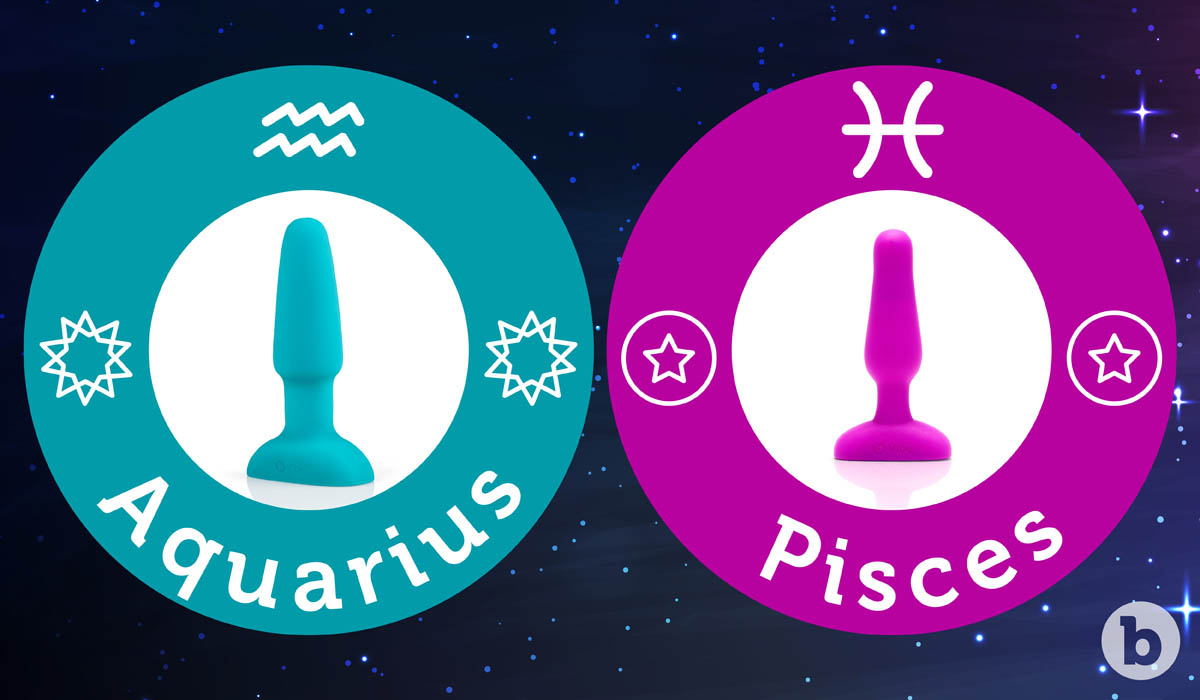 Pisces: February 20 - March 20
Pisces is the quintessential giver. This extremely spiritual and emotional sign is known for valuing the needs of others as much, if not more than, their own. They will go the extra mile to make their partner sex intentional, connected, and imaginative. Pisces loves to introduce new ideas to their partners and make sure the tone is set for connection and pleasure. If Pisces were a b-Vibe toy, they would undoubtedly be the 
Novice Plug
.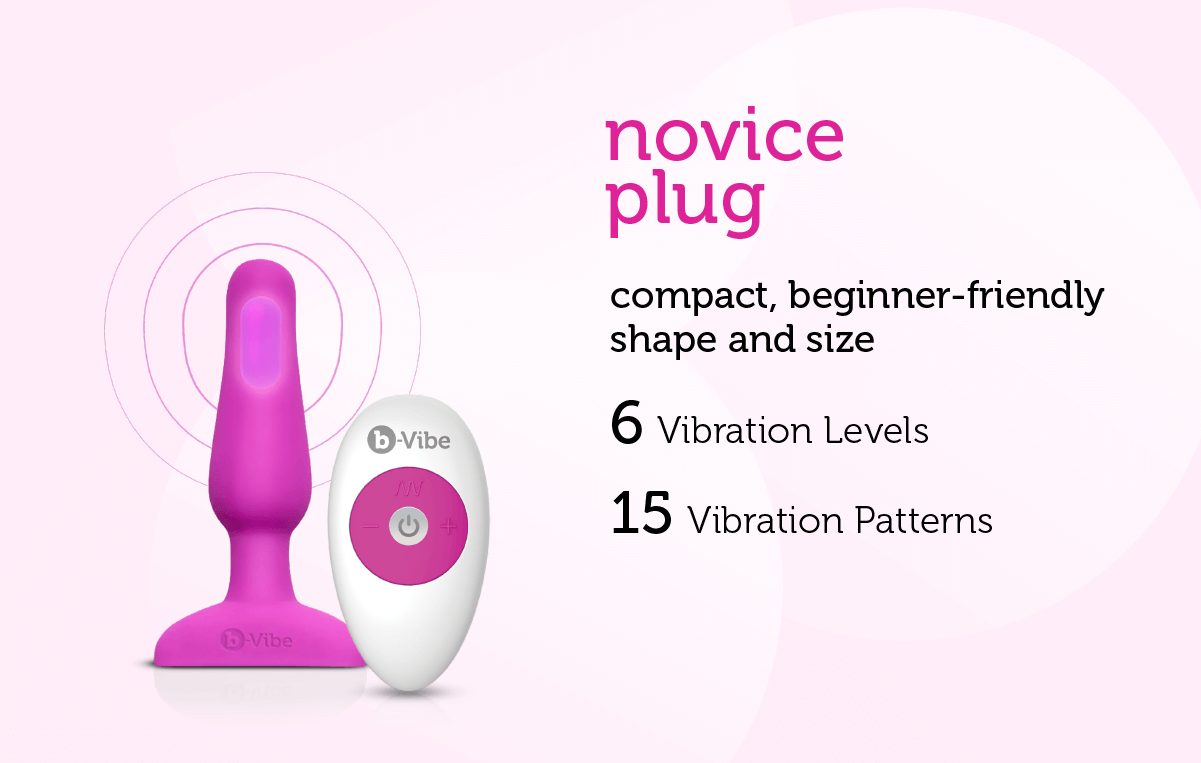 With its beginner-friendly petite size, 6 speeds and a whopping 15 vibration patterns, the Novice Plug is an excellent way to introduce something new into the bedroom, and offer options for exploration and satisfaction. Its remote control allows for interactive and discreet partner play, to keep that Piscean focus on making sure the receiver experiences new heights of pleasure. Before you dive in, don't forget to check out our complete guide on 
anal hygiene
 and how to prep for anal sex.