If the thought of putting something up your butt scares you, anal beads are a great place to start. Read on to find out why anal beads are one of the most popular sex toys for anal play.
Searching for something specific? Check out our quick links below:
2. Are butt plugs and anal beads the same?
5. Best anal beads for beginners
6. What do vibrating anal beads feel like?
What Are Anal Beads?
Anal beads are a type of sex toy consisting of multiple spheres (or beads). They are available in varying sizes and are linked together by either a nylon string, thin pieces of silicone, or silicone molded into a base.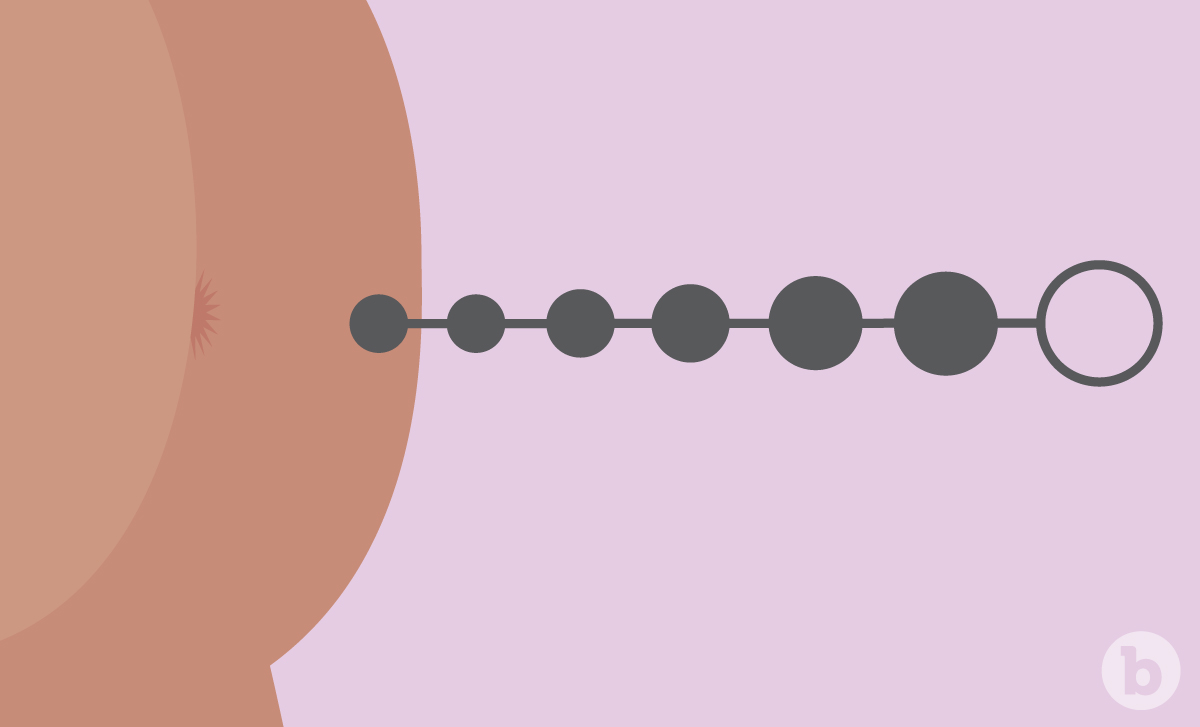 At first glance, anal beads may even look a little funny or also be intimidating, but once you understand how to use them- and the many ways in which they can please you- they will quickly become one of your favorite sex toys.
Pro tip: Anal beads get progressively larger, which makes them an excellent option for anal training.
Are Butt Plugs and Anal Beads the Same?
No. Butt plugs provide a different sensation than anal beads. While both anal toys are designed for pleasure, they each serve a unique purpose- butt plugs are meant to go in your anus and stay in, while anal beads provide stimulation by being moved in and out of your butt. By inserting anal beads one at a time, you can create the same feeling of "fullness" that a butt plug provides. But half the fun is in the removal- you can pull the beads out and pop them back in again and again. The movement will stimulate the erotic nerve endings of your sphincter to feel like you're massaging your b-hole.
How to Use Anal Beads
Firstly, always use anal beads that come with a ring or handle attached to the end. The ring or handle is designed for pulling and pushing the beads in and out, as well as keeping the toy from getting lost in the rectum (which is super important!). Now that you're ready, follow these easy steps:
1. Try Solo First
"How to use anal beads" is one of the most common questions that we receive. The answer is that it's always a great idea to try them out by yourself first. There's a lot less pressure when it's just you. Plus, it will also help you know what you like and don't like.
Not sure what to do? Here's a simple guide on how to get started with solo anal masturbation.
2. Start Small
When trying new toys, sometimes your eyes can be bigger than your anus. A set of anal beads will typically start small, with each bead getting larger and larger. We recommend to start with three or four small to medium-sized anal beads- you don't want to make any promises that your anus can't keep!
3. Go Slow and Use Lots of Lube
Start by inserting the beads one at a time to create a sensual feeling of fullness. When you're ready, pull them out at varying speeds, depending on the desired effect. As the anal beads are removed, they arouse the sensitive nerve endings of the double-ringed sphincter muscle. This stimulation creates a series of pleasurable sensations, like having a muscle massaged.
Pro tip: Always use lubricant with anal beads or any anal sex toy, for that matter. Not sure what lube to use? Learn how to choose the best anal lube.
4. Use Different Techniques
The great thing about anal beads is that there are several ways to use them- you can try taking them out as you near climax for a whole new different take on orgasms, or use anal beads as a warm up before sex. You can also leave your anal beads in safely for about 2-3 hours. But don't go overboard, and like, fall asleep with them in.
5. Use a Condom (During Partner Play)
If you're sharing your sex toy, we always recommend to use a condom and replace it with a new one when you switch between partners. Besides safety, you'll still be able to feel each bead with a condom, and it will make cleanup a whole lot easier.
Anal Beads and Hygiene
Before you begin, get hold of baby wipes- they're going to be your new best friend. If you're looking for a quick clean, you can use alcohol-free, unscented, hypoallergenic baby wipes. If you have some time, you can try to have a bowel movement 30-60 minutes before anal play and then wash the area with soap and warm water. You can use those baby wipes again for good measure. Once you're done, thoroughly wash your toy with hot, soapy water. Your anus contains specific bacteria that shouldn't be shared, so wash any dirty towels or sheet, and dispose of any use of latex barriers. Don't forget to sanitize your lube container afterward!
Read: The complete guide on anal hygiene and how to prep for anal sex
Best Anal Beads for Beginners
While its completely subjective, we believe that silicone the best material for beginners to get started with. Silicone sex toys are body-safe, non-porous, and easy to clean. Don't go cheap with anal beads — you want something you're going to feel safe tugging on to remove. And stay away from any cheap plastic with a thin, fabric string, as there's no way to clean them and they harbor bacteria.
Allow us a little humblebrag and let us introduce to you to... ahem... the best anal beads for beginners. Meet the b-Vibe Triplet — Recently named by Bustle as a 'genius sex toy'.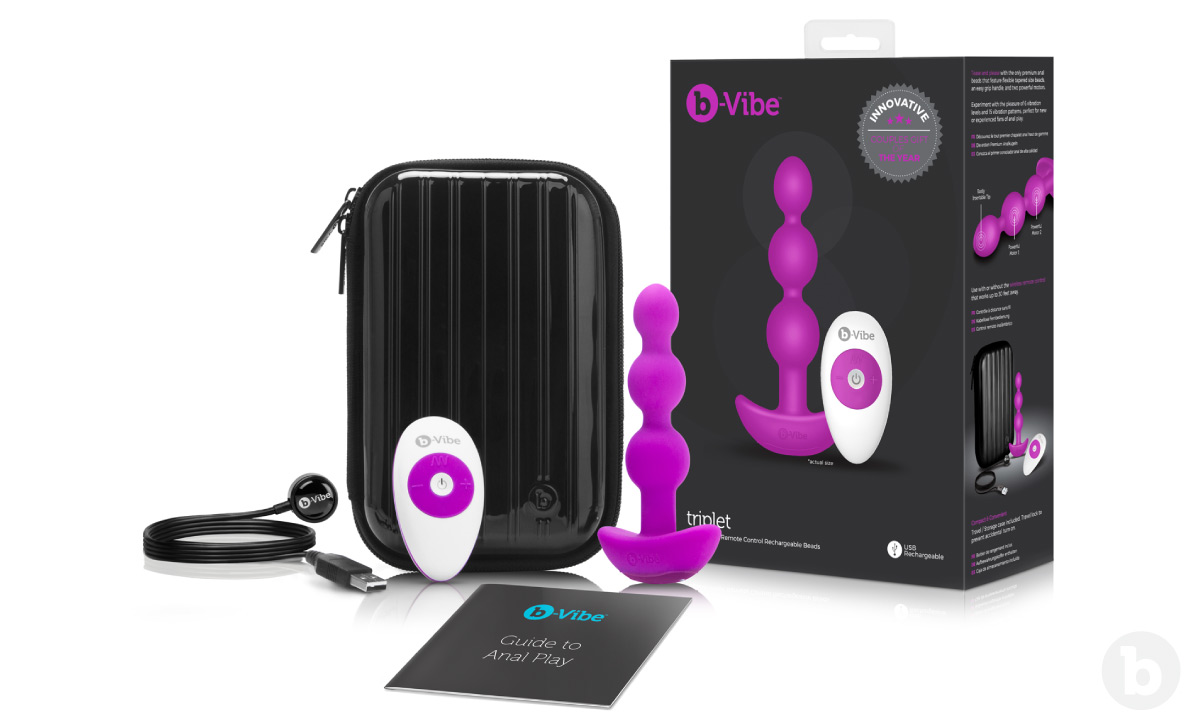 The b-Vibe Triplet is made specifically for those who are new to anal play. The Triplet's flexible silicone beads are molded into a semi-rigid shaft with an anchor at the end. This gives the user more control, making inserting and removing the beads a much easier task. The anchored base also allows the Triplet to be worn as a butt plug, opening the door to further pleasure, such as double penetration play.
What Do Vibrating Anal Beads Feel Like?
Vibration can help the sphincter muscles to relax- and relaxing is precisely what you want to be doing when you first insert them. Removing the vibrating beads near climax can lead to intense toe-curling orgasms. Leaving the Triplet inserted and switching on its two rumbly motors using its handy remote control can kick that sensation into high gear and ramping up the pleasure. The best part is all this hands-free stimulation means that you can use your hands for other erotic matters. The remote can also be used to spice up partner play. If you have a penis, your prostate will respond exceptionally well to movement, pressure, and stimulation of the second bead. Flex and release your pelvic muscles.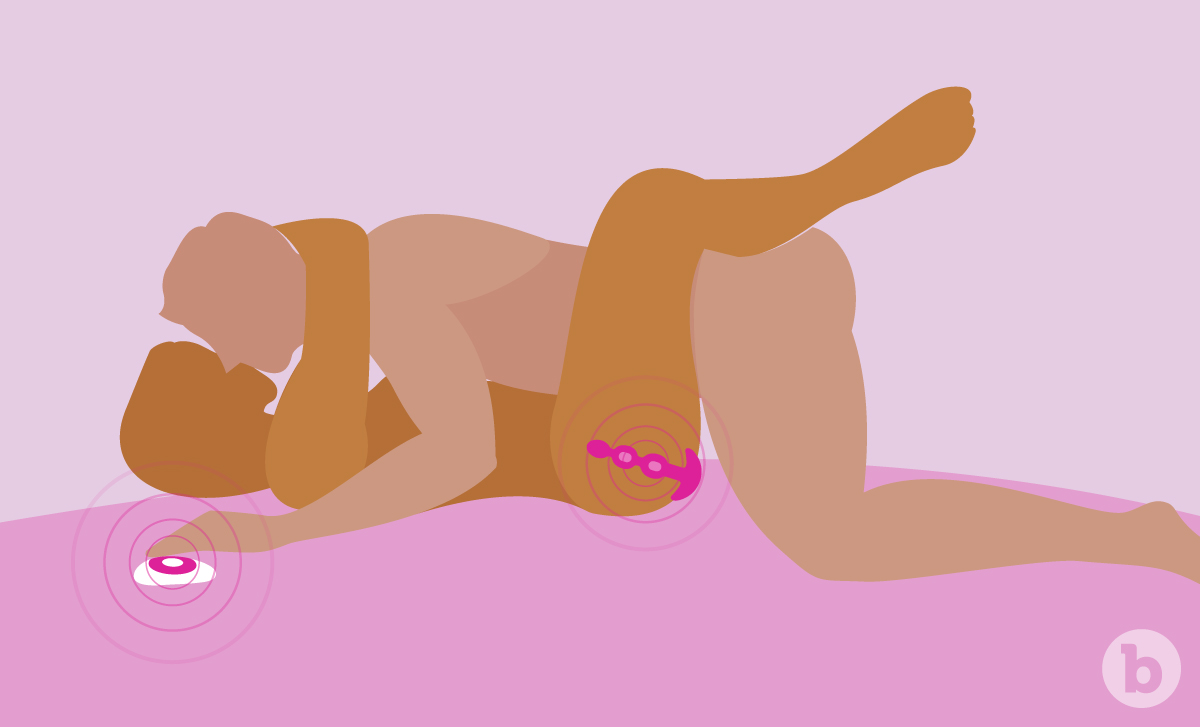 Last, but surely not least, share the pleasure with your partner. When the b-Vibe Triplet is worn inside the bum during penetrative vaginal sex (meaning penis in vagina, beads in the butt), the vibration and the beads can easily be felt by the penis. Vibration also provides an extra pleasurable sensation and enjoyment for both partners.
Brain on Board
Now that you're armed with more knowledge, hopefully, anal beads don't seem silly or scary as you may have once thought. All you need now to start your anal bead adventure is your favorite anal lube and a Triplet.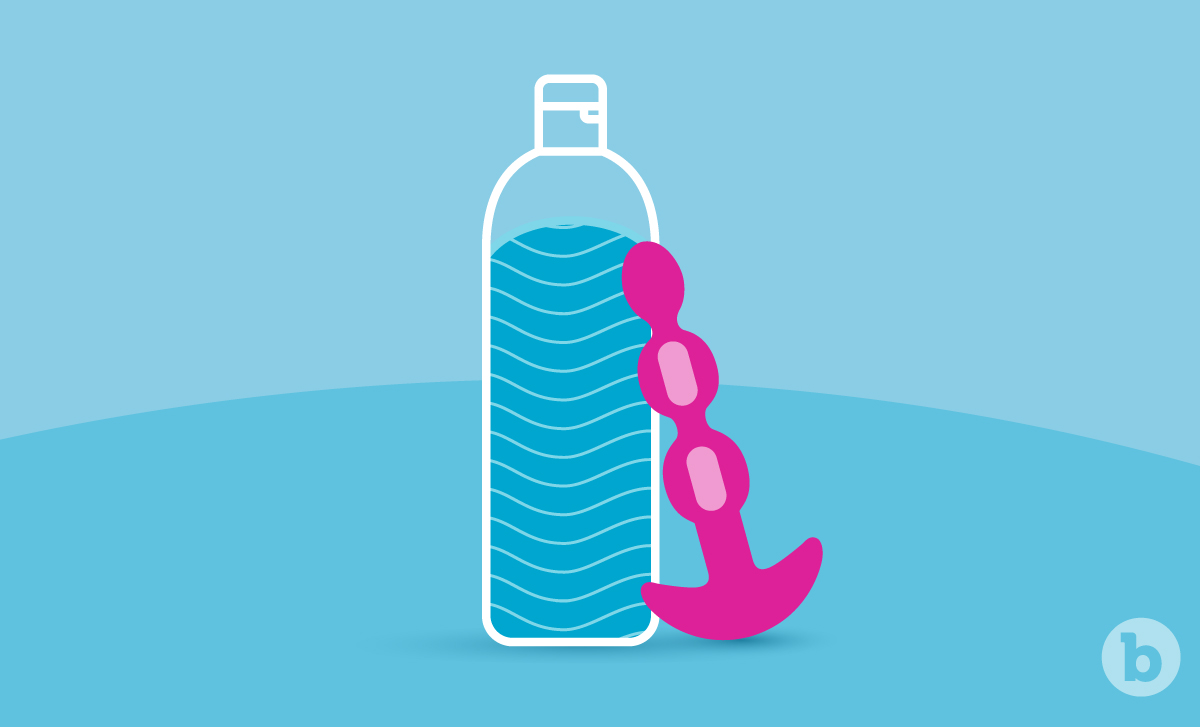 Happy adventuring and pleasure ahoy! p.s. Not ready to splurge on toys just yet? Check out our most popular guides on anal massaging, anal fingering techniques, and the best analingus tips AKA oral sex on the anus!