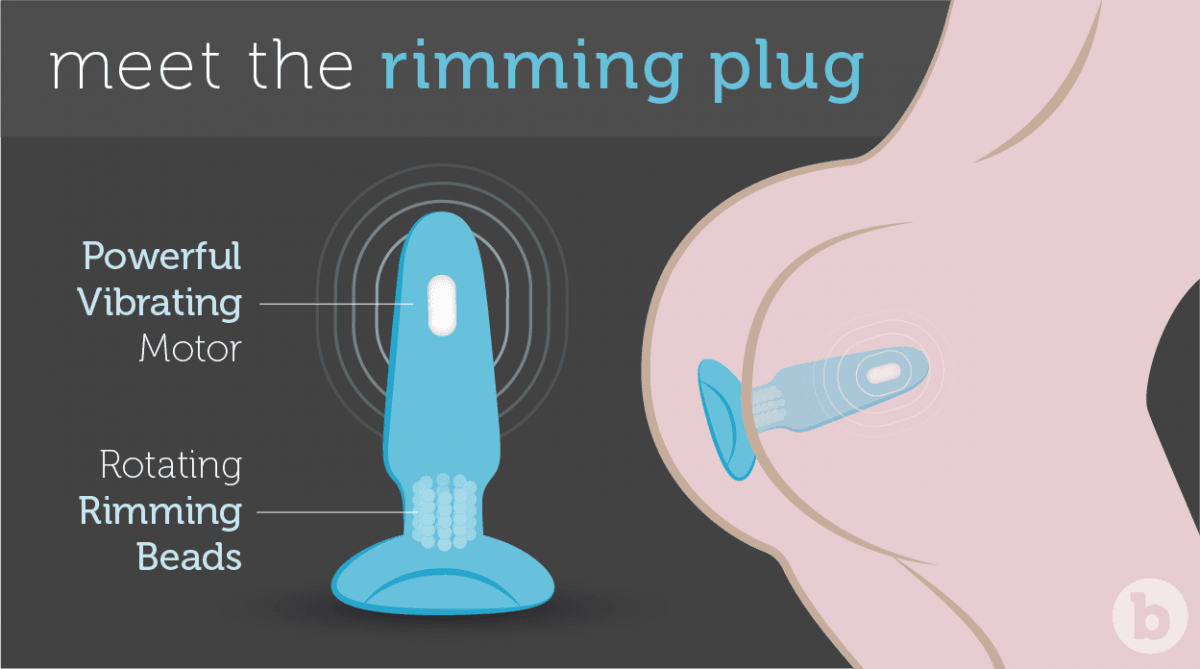 Meet the b-Vibe Rimming Plug. The first premium anal plug engineered to incorporate rotating beads for a rimming sensation and powerful tip vibration for orgasmic stimulation.
While anal has always been on the menu for women and gay couples, an article in Playboy titled "Tongue in Cheek: The Men Who Want This Sex Act Aren't Kidding," focuses on the growing trend of straight men voicing out their enjoyment of being on the receiving end of anal play. And dubbed by VICE as the new butt plug company hoping to be the Apple of Anal, b-Vibe is meeting the demand of today's couples with a unisex premium product that upgrades the experience of anal play.
Available in gender-neutral teal and black, the b-Vibe Rimming Plug is a game-changer for those that want to take anal play to new heights, combining penetration with the mind-blowing stimulation of rimming.
b-Vibe's first product, the Rimming Plug is a splash proof, remote-controlled vibrating plug with unique features. It is the first premium plug to incorporate rotating beads that mimic the pleasurable sensation of rimming and tip vibration for internal orgasmic stimulation. This compact, body-safe, seamless, silicone plug is powerfully charged to stimulate all the right spots.
"The highest level of nerve endings is at the entry of the anus," says certified sex expert and b-Vibe Director Alicia Sinclair. "The idea was to create something to stimulate that exact area. In addition to nerve endings, pleasure from anal play occurs due to the shared wall between the anus and the prostate for males and vagina/G-Spot for females. Its design combines the best of both worlds pleasuring from the inside-out — it's like a bullet inside a rabbit, the perfect combination to amp up anal play."
When the b-Vibe Rimming Plug is inserted into the bum, the vibrating tip provides deep internal stimulation to the G-spot of a woman or the P-spot (prostate) of man. By activating the Rimming Plug's rotating beads, the user gets additional exterior stimulation as the beads swirl around at the bum's entry. With the Rimming Plug's remote control functionality, users can control the action comfortably and with ease,
With high-end features such as remote control functionality, USB cord rechargeability and an included storage case, the b-Vibe Rimming Plug fulfills a void within the anal toy category.