Hold up! It looks like you've come across our first-ever article on P-spot stimulation. It's been almost a decade since we first launched and we've just created the best possible guide on prostate play — click on the link or head over to our Anal Play Advice to check it out.
There are a lot of reasons people like anal play. It can feel amazing, it can create feelings of surrender and connection, and for some people, it can tap into the fun of playing with the taboo. And for men, there can be an additional way to make anal play fun. Find out why prostate play is the best way to experience pleasure.
How to Find Your Prostate
The prostate gland, also known as the P-spot, is 3-4 inches (7.5-10cm) from the beginning of the anal canal, and it's about 1 inch (2.5 cm) across. It's just behind and above the deepest portion of the penis, and it's right below the bladder. The urethra (the tube running from the bladder and out the penis) runs right through the center of the prostate. The prostate is on the other side of the rectum (the last portion of the digestive system). During sexual arousal, the prostate starts to fill up with fluid that it releases during ejaculation.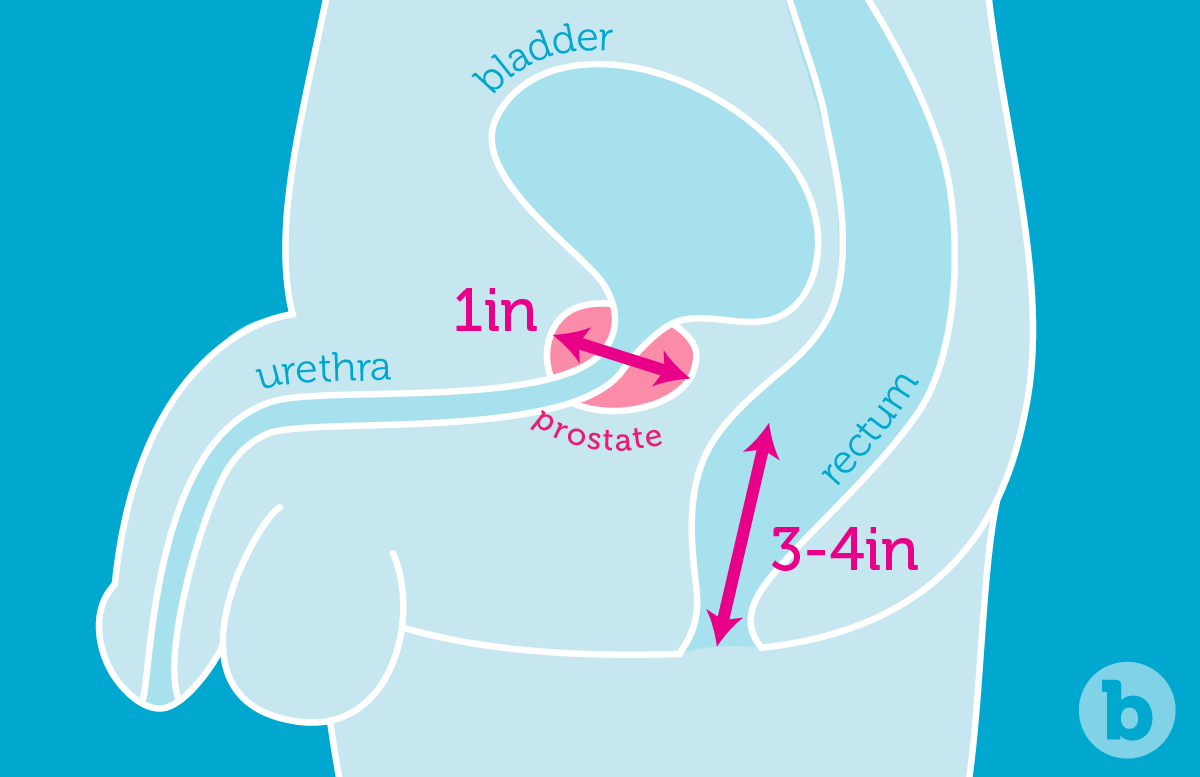 A lot of men say that prostate massage feels like the beginning of an orgasm. That makes sense since it squeezes during ejaculation so that the prostate fluid can mix with and carry sperm out of the body. So imagine the sensation of "the point of no return" lasting for as long as you want, and you'll have an idea of why guys like anal play.
From a pleasure perspective, the P-spot is a lot like the G-spot in women. It feels better when you're turned on because it swells like a tiny water balloon. A lot of men say that orgasms that come from prostate stimulation feel bigger, more expansive, or more full-body. That's how a lot of women describe G-spot orgasms. And while some men enjoy prostate stimulation on its own, others need to include the penis in their pleasure. Similarly, some women love G-spot play without anything else, and other women need to include clitoral stimulation to get the most out of it.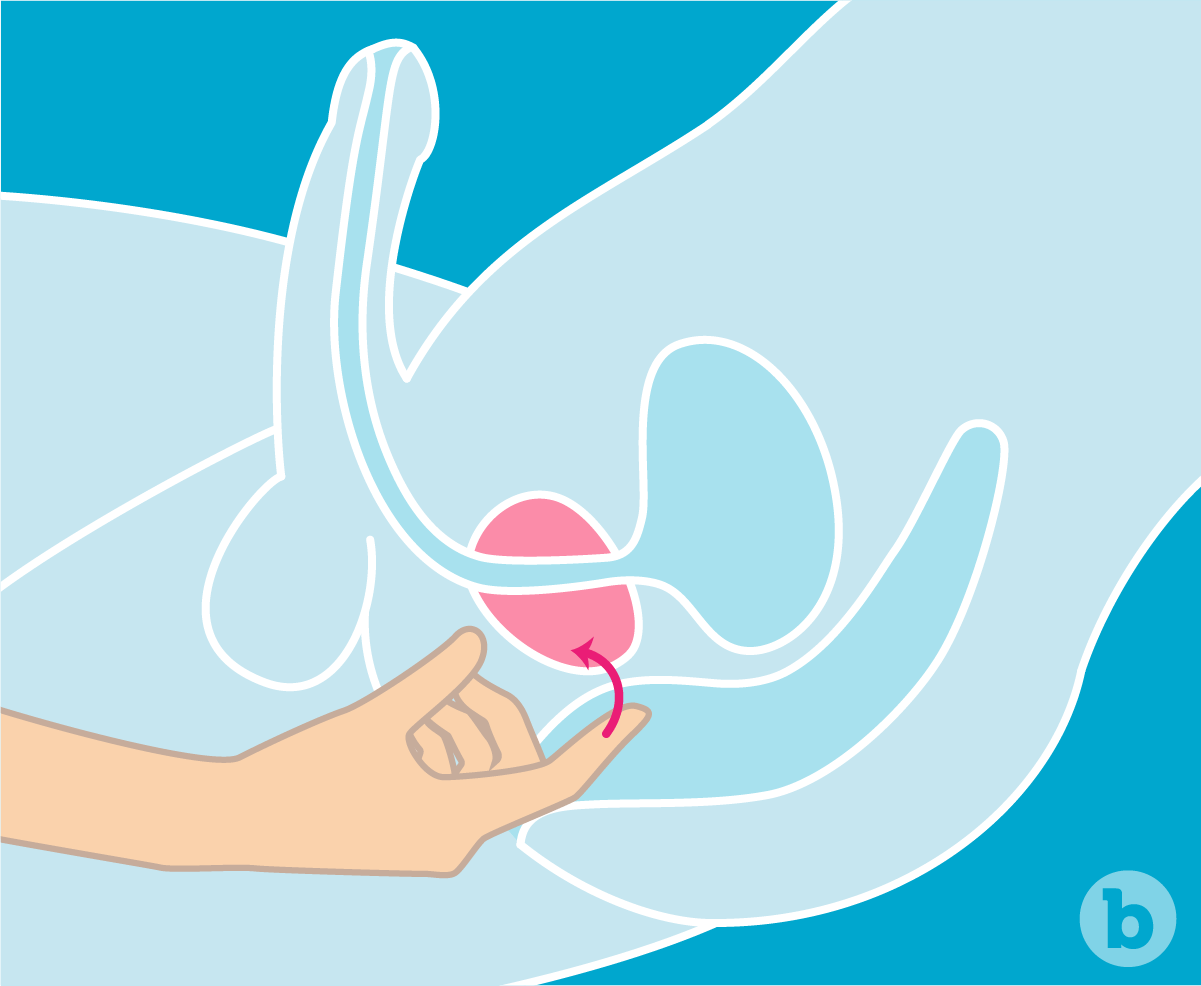 Anal penetration is the easiest way to find the P-Spot. Simply insert a finger (with some anal lube) and curl your fingertip towards the navel. It's much easier to have a partner help with this, or use a toy like the Trio plug. If your arm and hand are flexible, you'll have more luck.
The prostate should feel like a ripe plum: firm, with a little give to it. If you can't find it, that might be because there isn't enough for it to start to swell. Try adding some familiar pleasure like oral sex or some erotic massage first.
On the receiver's side, some guys get fireworks as soon as their prostates get touched. Other guys report that it feels like they need to urinate. That means that you're on the right spot, but using too much pressure. Back off a bit and try more gently. If it feels to you like you've found it, but he can't feel anything, that's also a common experience. It might take a few tries before he can tune into the sensations.
Some men say that prostate pleasure is the entire reason they do any kind of anal play. Others enjoy anal penetration, whether there's prostate stimulation or not. And plenty of guys say they like the combination. The trick is that if there's massage or a vibrator without any in and out motion, that'll focus the sensation on the prostate. Adding an in and out motion or using a toy that stimulates the anal canal will add anal fun. The Rimming Plug 2 and the Trio Plug are perfect for prostate play because you can include anal stimulation or not, depending on the toy's setting. That gives you a lot of ways to explore and experiment.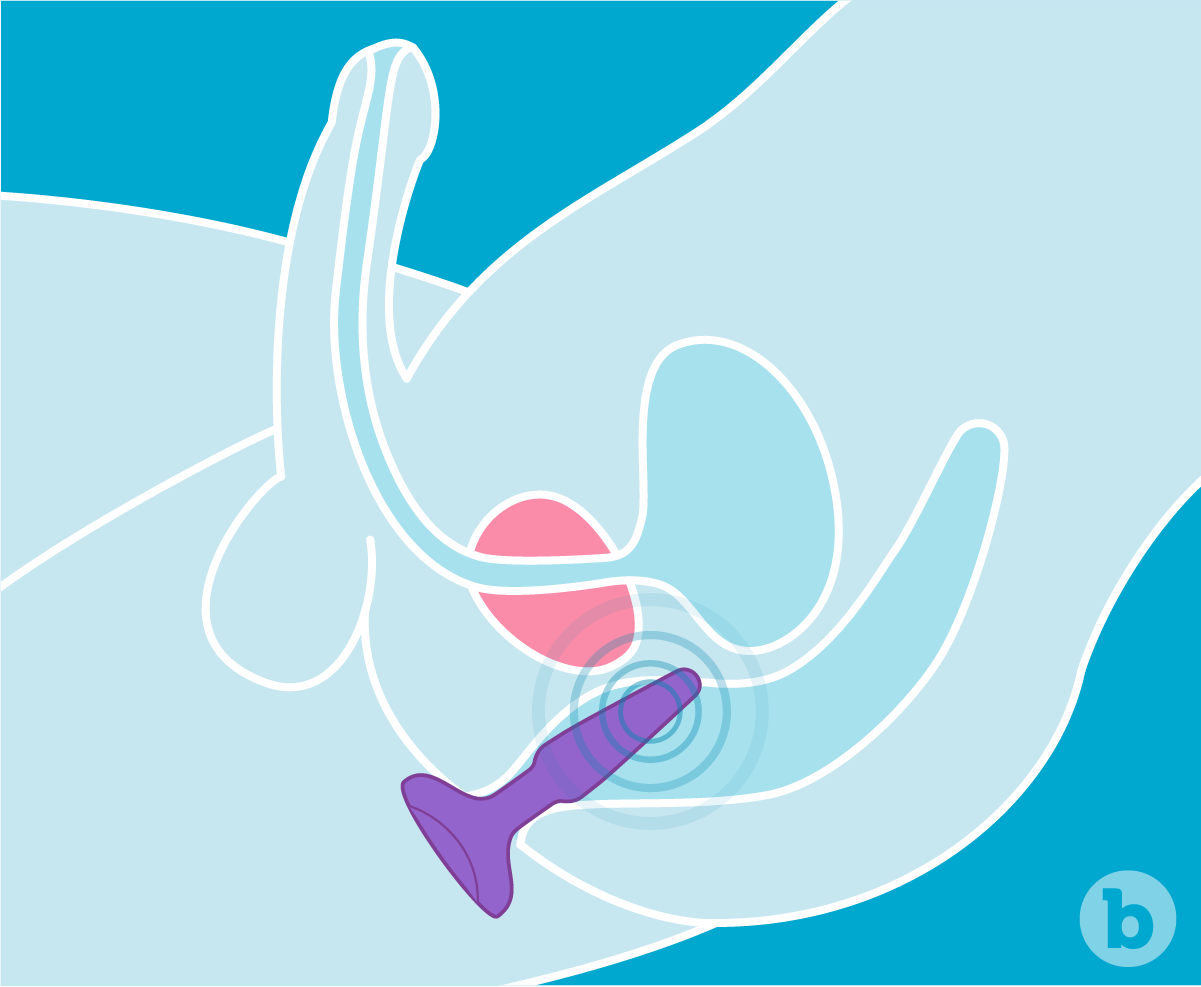 The orgasms that come from prostate play can be amazing, but don't get too goal-oriented about it. It can take a little practice to get everything coordinated. And when you do, you'll probably discover that it was worth the effort.
Note: Transgender women also have prostate glands, but depending on what medical choices they make regarding surgery and/or hormones, prostate sensations might change. So although much of this information will apply, if you or your partner is a transgender woman, you may need to do a little experimentation to see what works for you.