Contrary to how anal play is shown in porn, a lot of people enjoy anal play when it's an add-on to other kinds of sexual pleasure. Sure, there are plenty of folks who find that anal play, especially anal intercourse, is amazing fun on its own but for many others, it works better when they're including genital stimulation as part of the experience.
That isn't necessarily a question of how much practice someone has, either. There are people who have been enjoying anal play for many years who include some other kind of pleasure at the same time to make it pleasurable. There are others who say that additional stimulation makes anal play more fun, even if they don't necessarily "need" it. And some people enjoy anal play, but find that they only orgasm if they're also experiencing other kinds of pleasure, too. That's simply how some people's bodies work, and you'll have a lot more fun if you work with it, rather than trying to make it otherwise.
Depending on what kind of anal play you're exploring, it can feel a little tricky to manage all of that at once. So here are some tips to make it all come together.
Start with something else, and then add anal play in
Since a lot of people prefer or need additional stimulation to really enjoy anal play, start there and then include anal play as you go. You might begin with oral sex and then tease around the anus after your partner has gotten warmed up. That'll usually work better if they're on their back. As you introduce anal stimulation, they can draw their knees to their chest to give you easier access. A pillow under their hips can help make that easier.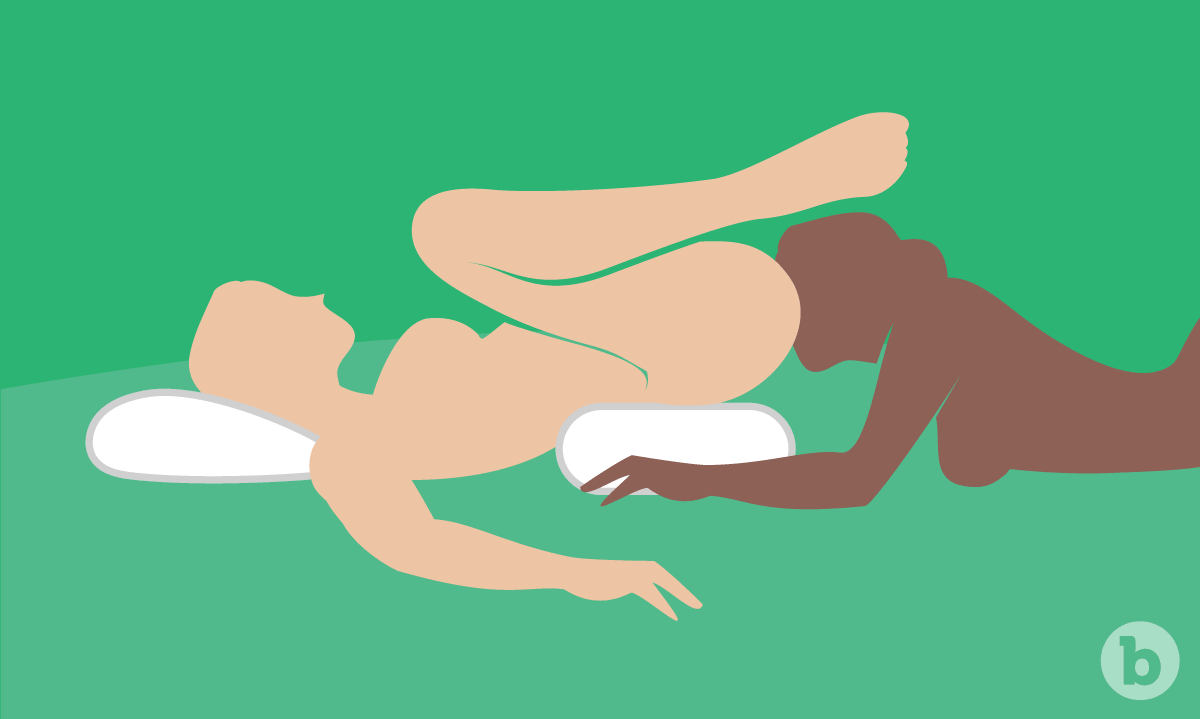 B-VIBE RECOMMENDS
Continue Reading
If you're giving a blowjob to a man, you can do much the same thing while kneeling in front of your partner. It'll help if he leans back against something like the end of a table or the bed, both because it'll give him some support and so that he can move his feet apart to allow more access to his anus.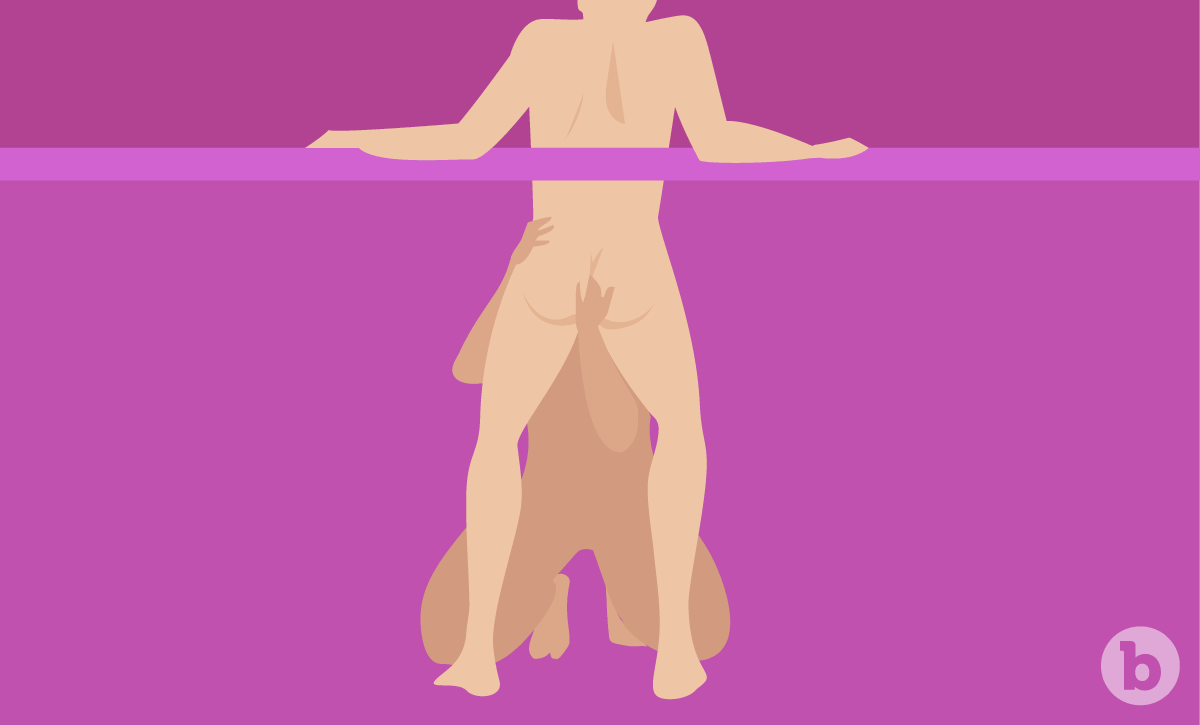 You can even include anal play during intercourse. If you're in a rear-entry position such as doggy style, you might tease around the outside of the anus, or even insert a finger or two. Be careful to go slowly- it's easy to speed up when you're turned on. Make sure that there isn't any lubricant getting transferred from the anus to the vulva since it can cause an unpleasant vaginal infection.
Give the receiver something to do
Depending on the activity and your bodies, it can be tricky to be in charge of all of that yourself. You might decide to focus on the anal play and let the receiver use their hands or a toy to pleasure themselves. That has the advantage of allowing you to bring all of your attention to what you're doing. And if the receiver has an exhibitionist side, they can put on a sexy show for you while you do. Plus if frees up both of your hands for any other fun you want to get up to, such as erotic massage.
This technique also works great in positions that limit your access to their genitals. For example, if you're having anal intercourse in a rear-entry position, it's a lot easier if you keep your hands on their hips for balance and control while they use a vibrator or a hand to pleasure themselves at the same time.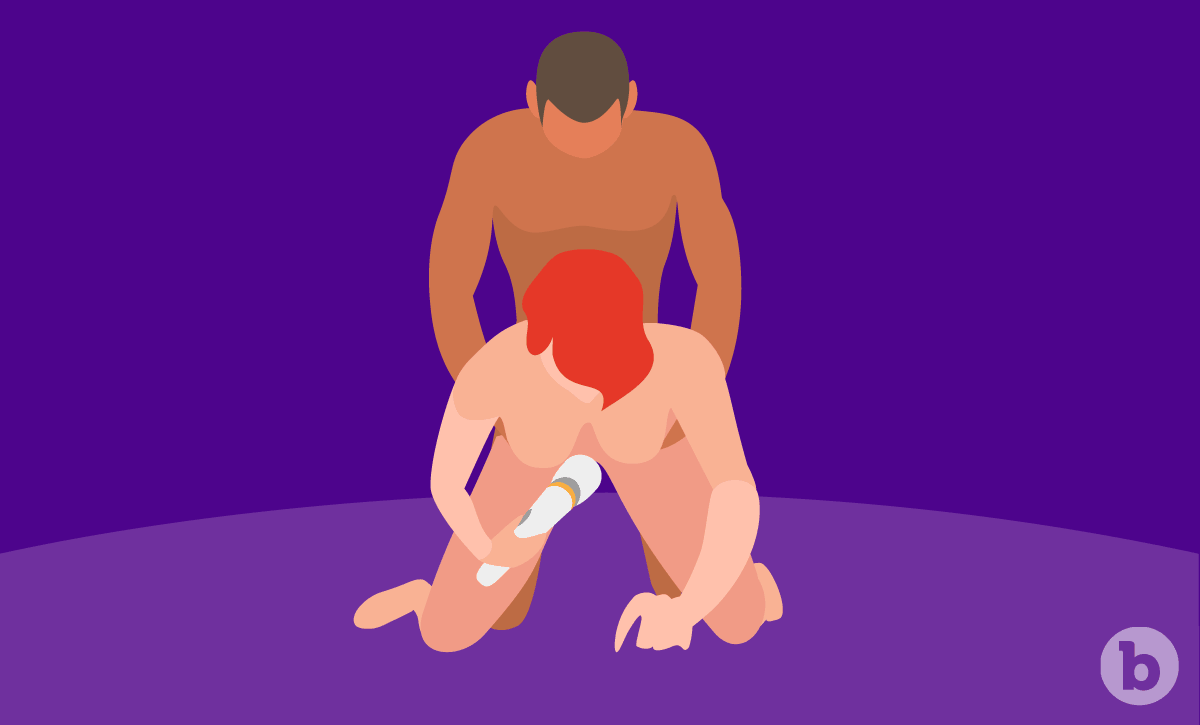 Another benefit to this technique is that the receiver can ride the edge of orgasm even more closely because they can back off from what they're doing anytime they want to hold off and prolong the experience. They can simply change or stop what they're doing whenever they want, which is a lot faster than trying to communicate that to a partner. That means they can stay in that "almost orgasming" state without going over the top. The longer they do that, the more mind-blowing it can be when they finally do orgasm.
Try an anal toy
One of the easiest ways to combine anal pleasure and other sexual activities is to use an anal toy. b-Vibe's premium anal toys come in different shapes sizes to suit your preferences, and once you have one inserted, you can do anything that strikes your fancy. Oral sex (giving or receiving) can be amazing fun while wearing a butt plug. Plus, if the person giving oral sex is wearing the plug, the other person can control it with the remote for a tantalizing tease.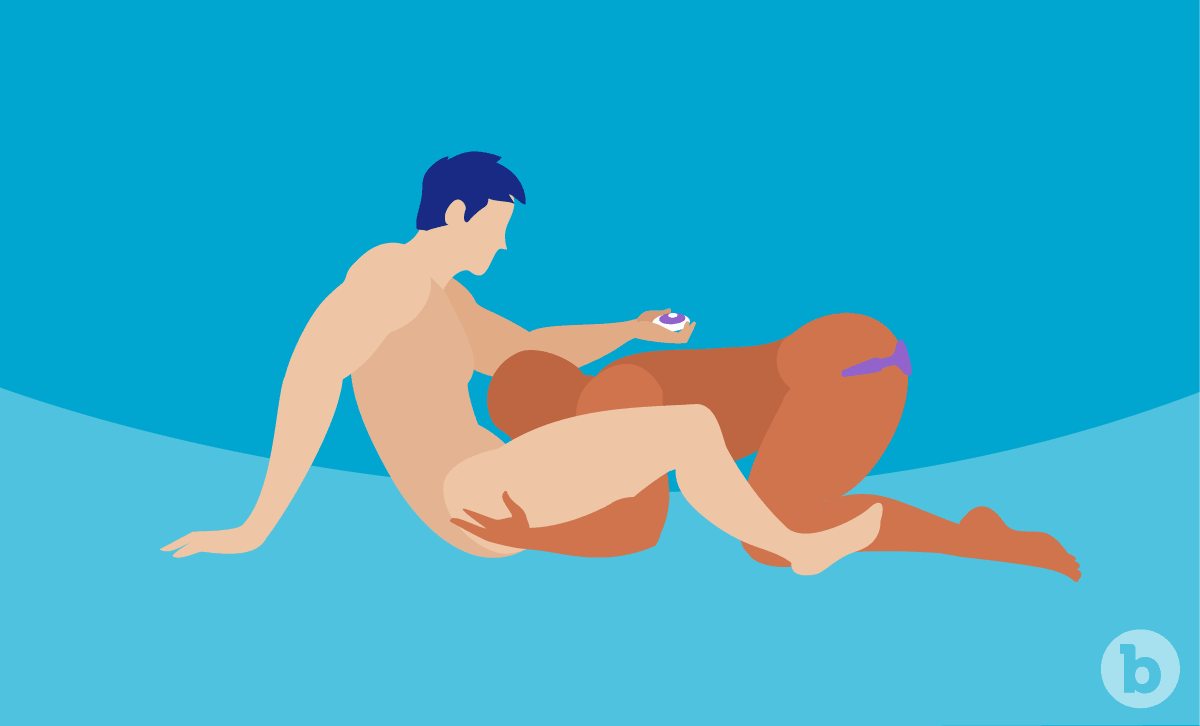 Anal plugs can magnify the pleasures of intercourse for either partner. Not only does the additional stimulation heighten the experience, but when you orgasm, the anus will contract along with the rest of the pelvic floor. So when you orgasm while wearing a plug, it can make it more intense.
As you can see, there are a lot of ways to mix anal play and other sexual stimulation. It might take a little experimentation to find the combination that works best for you, but it's totally worth it.