When you see the term "ass worshipping" or "booty worship", your mind may quickly jump to anal sex and anal play. This is incorrect. Anal play and ass worship, while often containing overlapping actions, are not the same thing.
What is ass worship?
The difference between your classic idea of "anal play" and ass worship falls on intention. When you worship an ass, you are not coming from a place of "taking" pleasure from another person, using their body to benefit yourself. You are worshipping the ass.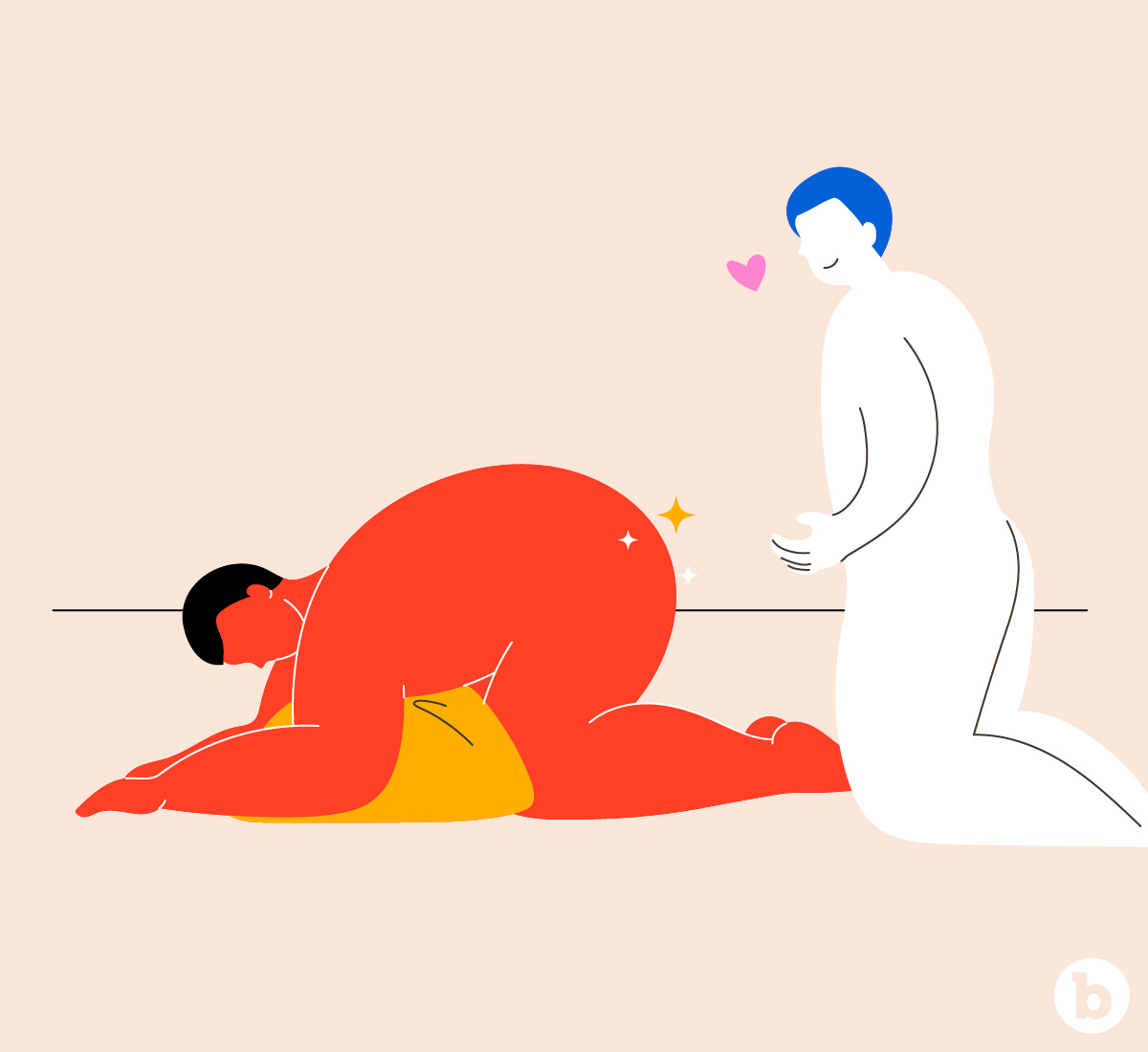 The ass becoming diving in this kind of play. You have to treat it not as an orifice for experiencing orgasms, but as something you capital "L," LOVE. "When it comes to worship, I like to tell people to imagine they're worshipping an elbow- as that's not a part of the body we usually fetishize. Now take whatever you were doing to that elbow and apply it to whatever region you are worshipping," says Lola Jean, a sex educator, and pro Domme.
Ass worship doesn't even need to include anal play, butt plugs, analingus (oral sex on the anus), or penetration of any kind. It can be as simple as the act of looking and admiring the butt in all of its glory. "Personally, even letting a submissive look at my ass can be an act of worship. I will sometimes make a slave or sub do act in honor of my ass as a form of worship as well: such as sending tributes or gifts, or buying clips based on being a slave to my ass," says Goddess Aviva, a professional dominatrix and BDSM expert.
Why is ass worship so alluring?
Ass worship is inherently connected to power dynamics during sex, most notably in a Dom/sub relationship. When someone worships your ass, you demonstrate that you are their Queen or King. It's sexy for both people involved: One is the worshipper, and the other is worshipped. Ass worship is a kinky act of service.
"There are very few people in the world who don't appreciate a beautiful ass, and there is so much to appreciate about a beautiful ass: the shape, the bounce, the softness, the strength," Aviva says.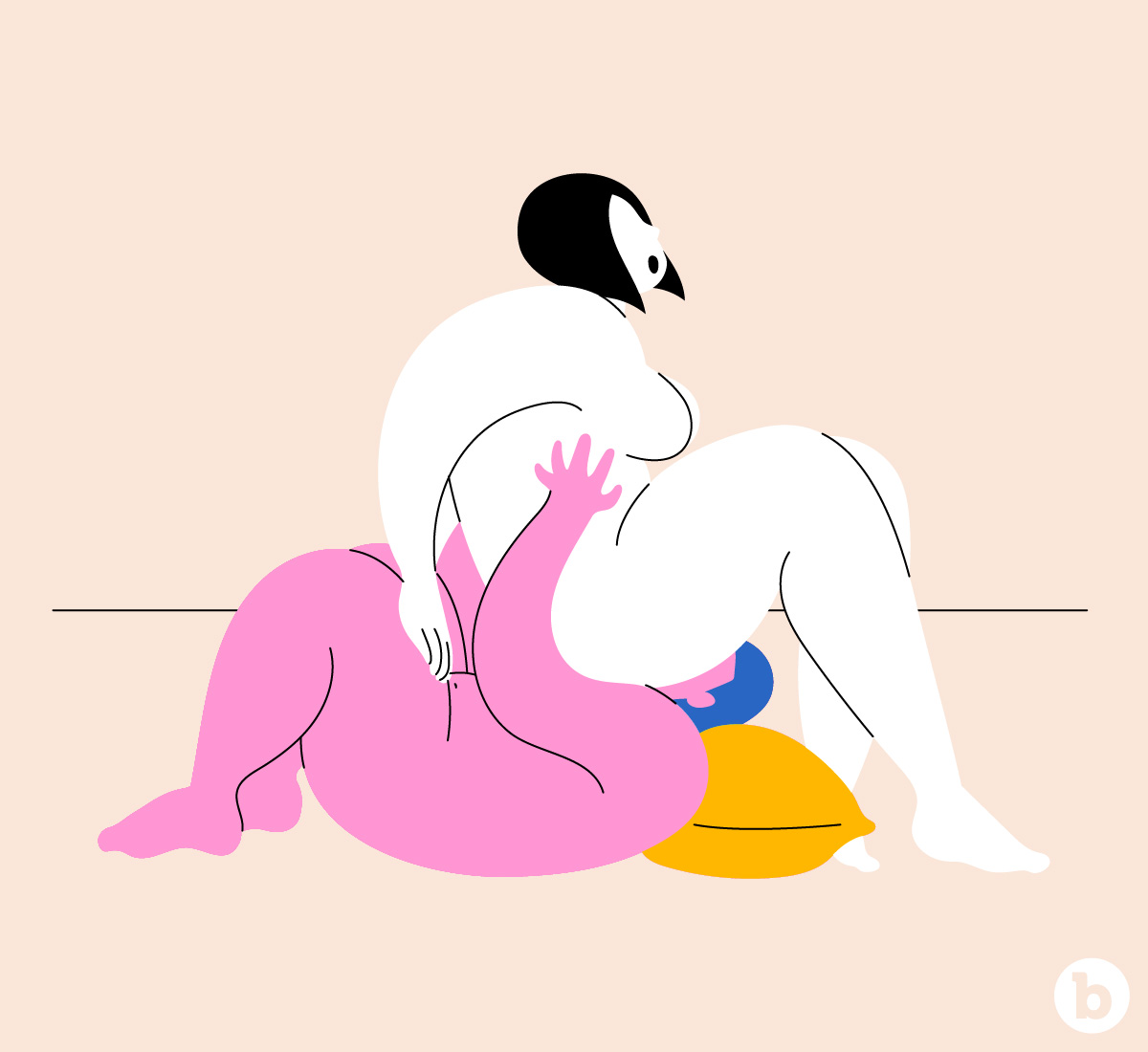 The ways to come to worship are many, but Aviva points out that the ass is the perfect vessel to reveal one's power over a submissive partner. "Many subs loved to be used as a throne by a Domme, with her honoring the sub by resting her divine ass on him," she says. "A more extreme form of ass worship is ass smothering. You can literally take someone's breath away by smothering them with your ass, so this is another fun way to include power dynamics into ass worship."
The short answer: Ass worship is alluring because it is fucking hot.
How to ass worship
Step 1: How to talk about ass worship
Alright, so now you might be thinking, "OK. Ass worship sounds delicious AF. How do I even bring this ass worship fetish with my boo without sounding like a weirdo?" First of all, explaining that you want to worship your partner's body (or be worshiped) is already super sexy. I mean, who isn't trying to have their SO treat their body like a shrine?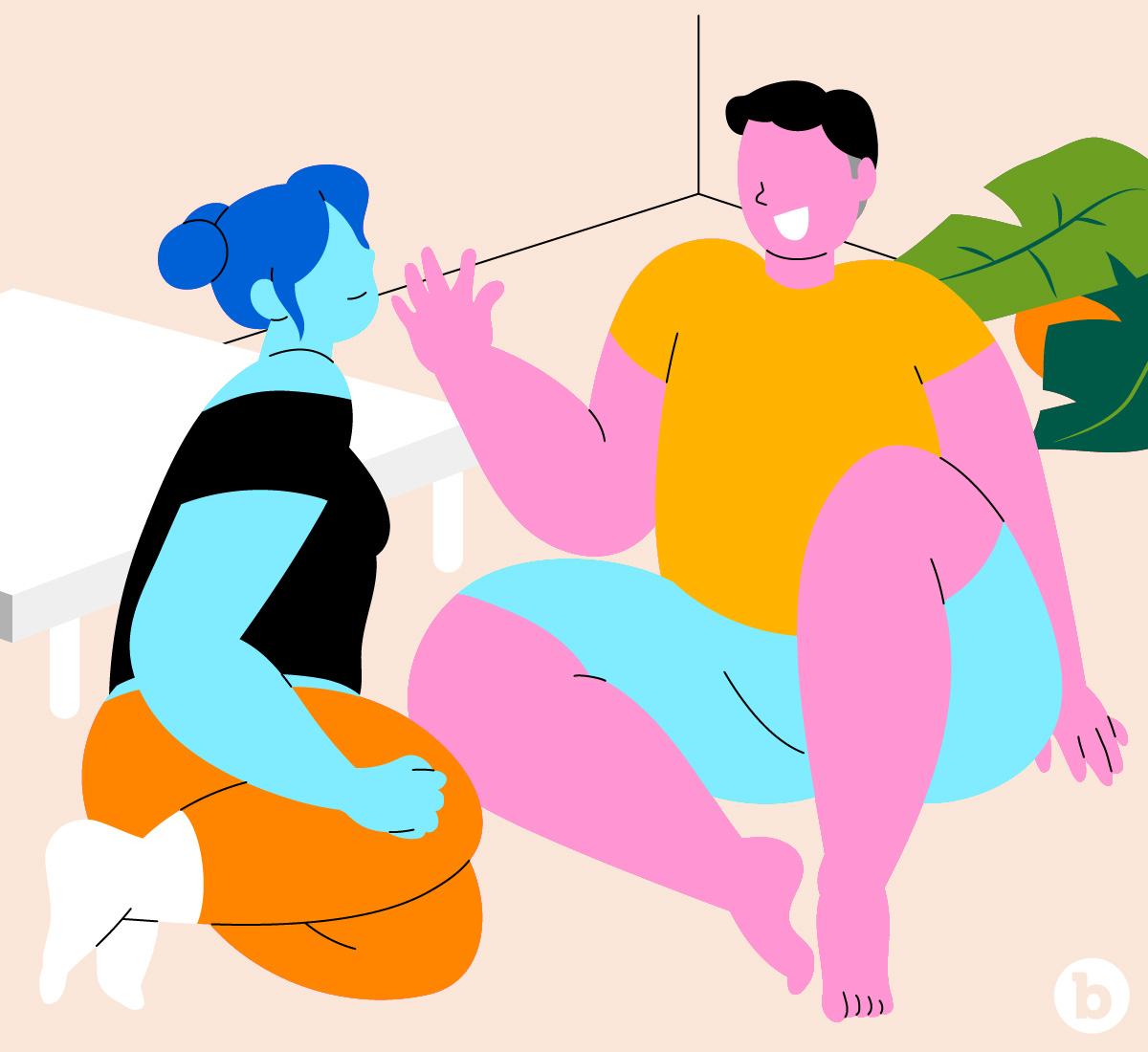 "If you're introducing your partner to ass worship explain to them why it turns you on to either give or receive and allow them to form their own opinion. Give them that space. If it's something you're SUPER into, they're likely going to want to fulfill that for you. No one wants to be forced or coerced to do something, even if you want it real bad," explains Lola Jean. "Plus, ass worship is gonna be way more fun if both people are super into it. You can't fake worship."
RELATED: How to bring up the "anal sex talk" with your partner!
Aviva suggests beginning with a general discussion of fantasy, "When discussing any fantasies, it's always good to ask your partner if they have fantasies that they want to try out, and then to express that you've had some fantasies that you're curious to explore as well."
Once your partner says yes to ass worship, you're going to want to learn the following.
Step 2: How to prep for anal play
If your ass worship does take you into the realm of anal play, whether it be penetration with toys, rimming, or anal sex, the intent of worship is still present.
The sub is entering/circling/licking/touching your ass as a way of honoring it and bringing you pleasure.
Aviva explains that anal hygiene is pretty subjective and depends on your personal preferences and the relationship dynamic in which the worship is occurring. "Some people enjoy the scents of an ass that's sweaty or musky, others like a freshly washed ass, so make sure you ask your partner what they prefer," she says. "If you plan on inserting any body parts or toys, it's best to prep to avoid a mess. Giving yourself an enema to fully clean out is advised and you can even do a few rounds of anal douching until the water comes out clear."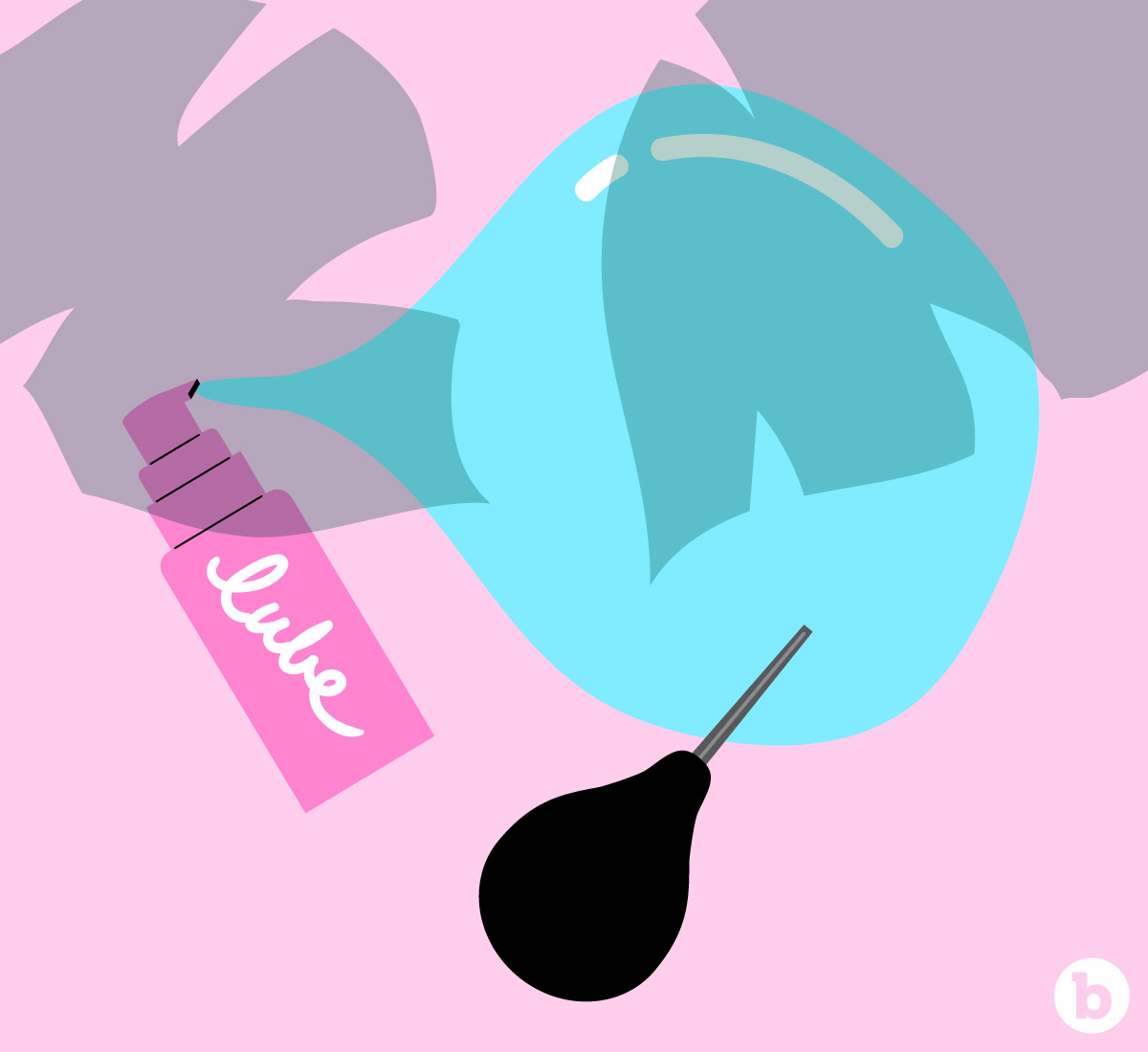 "LUBE LUBE LUBE. The anal cavity does not naturally produce lubricant for this part of the body. Additionally, the hairier someone is back there, the more lube they'll need," Lola Jean adds.
LEARN: b-Vibe Founder Alicia Sinclair reveals how to choose the best anal lube for all types of anal play.
Step 3: Create the right environment
The environment in ass worship is super important. You want to create a space that exudes reverence. When the mood in a room is spot on, the play is more natural. No one wants to worship ass in the blaze of a fluorescent light and the smell of the garbage you forgot to take out.
"With any kind of BDSM or sexy playtime, I like to make sure the environment is set: good mood lighting, nice smelling candles or incense, sexy music, and of course whatever toys you want to play with. Always have some paper towels and wipes on hand for a quick clean up, and water readily available to hydrate," Aviva says.
Step 4: Experiment with positions to worship that ass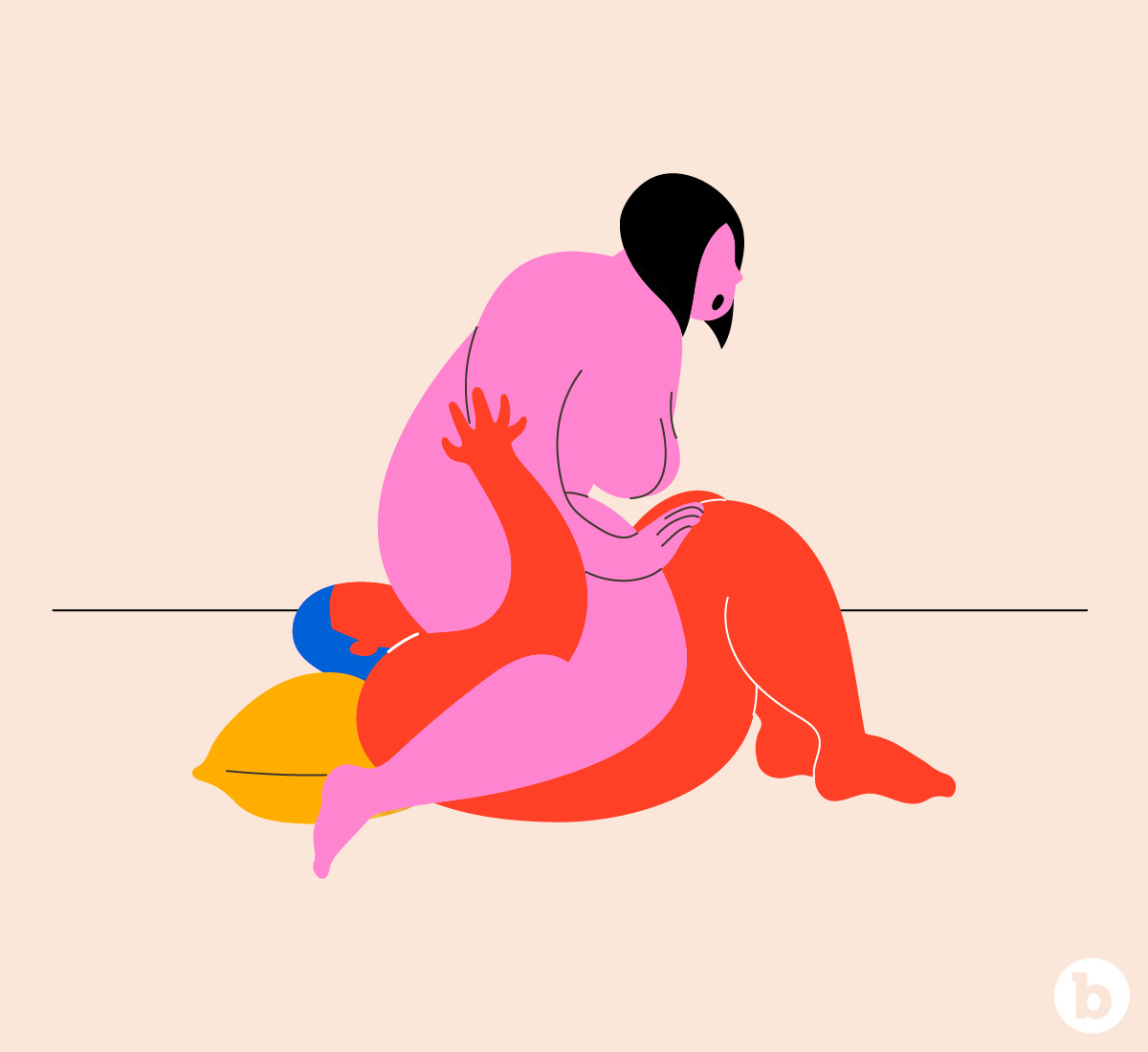 If it's your first time attempting these positions, we recommend reading this facesitting guide for beginners. You can also get inspiration from this easiest position for anal article.
1. Bury Me Alive
As Aviva pointed out, burying your ass into the face of a submissive partner is an excellent way to enforce power structure while giving them a face-full. Have your partner sit on their knees and then lean your body back, putting your booty right into their face. They are basically praying into your ass. It's amazing.
2. Look and Love
Lie on your side stomach with your ass in the air. You can lie flat or push your ass up to give your partner more room to worship. It helps to have some cushy pillows both for comfort and the goddess aesthetic. Have them look at your ass and truly give its divine power. If you'd like, you can have them use some massage oil to gently caress and massage your butt.
3. Face Sitting
Have your partner lie on their back. Crouch over their face, putting your ass right into it from above. Have your partner double tap on your leg if they can't breathe. You don't want to smother anyone.
Step 5: Learn how to 'eat' ass
Using flavored lubes
Many ass-worshippers will eat ass of the person they are worshipping. Ass eating under the umbrella of ass worship is an act of submission and devotion. Flavored lubes are a great addition to this act. Let's face it, not everyone loves the taste of ass and that is A-OK.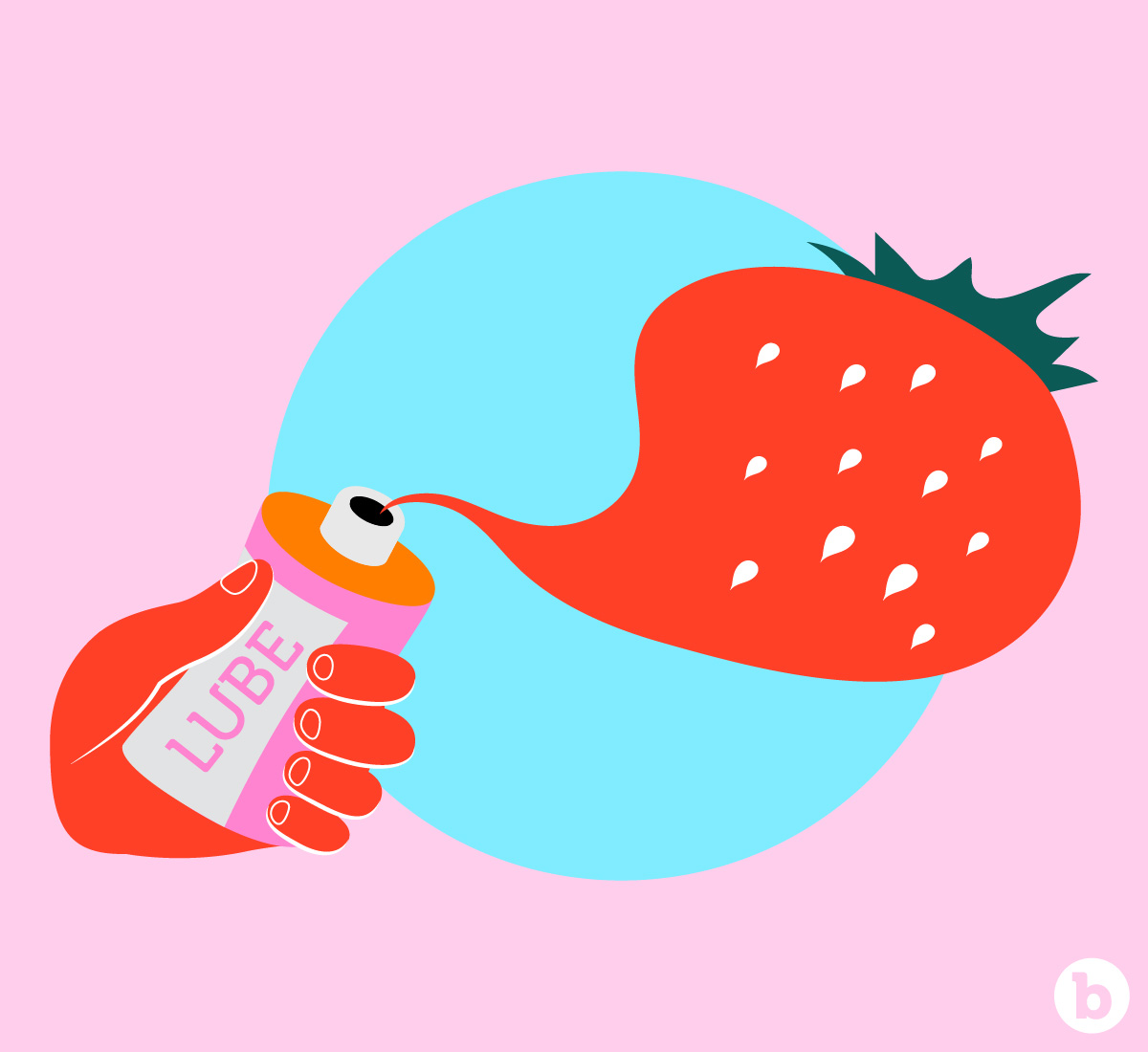 The anus isn't prone to infection the way the tender vulva and vagina are so, adding in this kind of lube is great. Try this cherry-vanilla flavored lube for the sweetest ass worshipping treat.
Tongue and teeth techniques
You can use your whole face during rimming. Start with circling the anal opening with the tongue. You can even enter the anus with your tongue (aka: Tongue fucking). The anal opening is a super nerve-rich area so you'll feel a ton of sensation. You can use your teeth, but be gentle. Sometimes gently nibbling around the anus can be super sensual and erotic. Don't chomp down on the tender rosebud. If a Dom asks you to bit their asscheeks, do so with the same intent of worshipping that glorious, juicy ass.
.
Enjoyed this article on how to ass worship? Check out our most popular guides on anal training, how to prepare for anal, and prostate play. Not a fan of reading? You'll love our Butt Stuff Basics Video Series!