Before taking the bigger plug plunge, you should first gauge if you're ready for the next step. Here's all the info you need to size up your sphincter for the Snug Plug 6!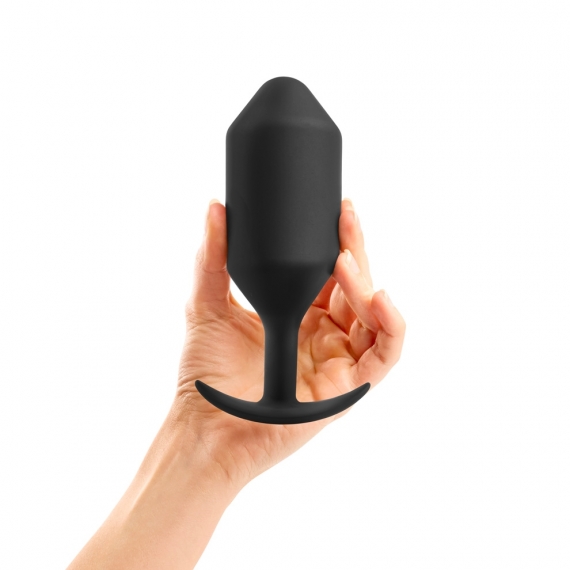 Why do you want a big plug in your collection?
We've been in the butt plug game for a long time and as we've been plugin' along, we've been fielding questions about sphinctercising (exercising your booty). Sometimes, riding with the same plug on every trip to booty town can get boring, and you'll think that maybe it's time to expand your arse-nal.
But you aspiring bussybuilders may be asking yourself, "do I need to go bigger? Is this going to stretch me out?" Don't clench up yet, we've got answers to help you loosen up about big plugs.
Are you ready for the Snug Plug 6?
Before taking the bigger plug plunge, you should first gauge if you're ready for the next step. As a general rule, it is best to upsize 1-2 fingers in girth at a time. The sphincter is like any other muscle in your body and needs training to become more flexible. Just as you wouldn't go straight from touching your toes to doing the splits, you wouldn't want to go straight from a Novice Plug directly to the Snug Plug 6.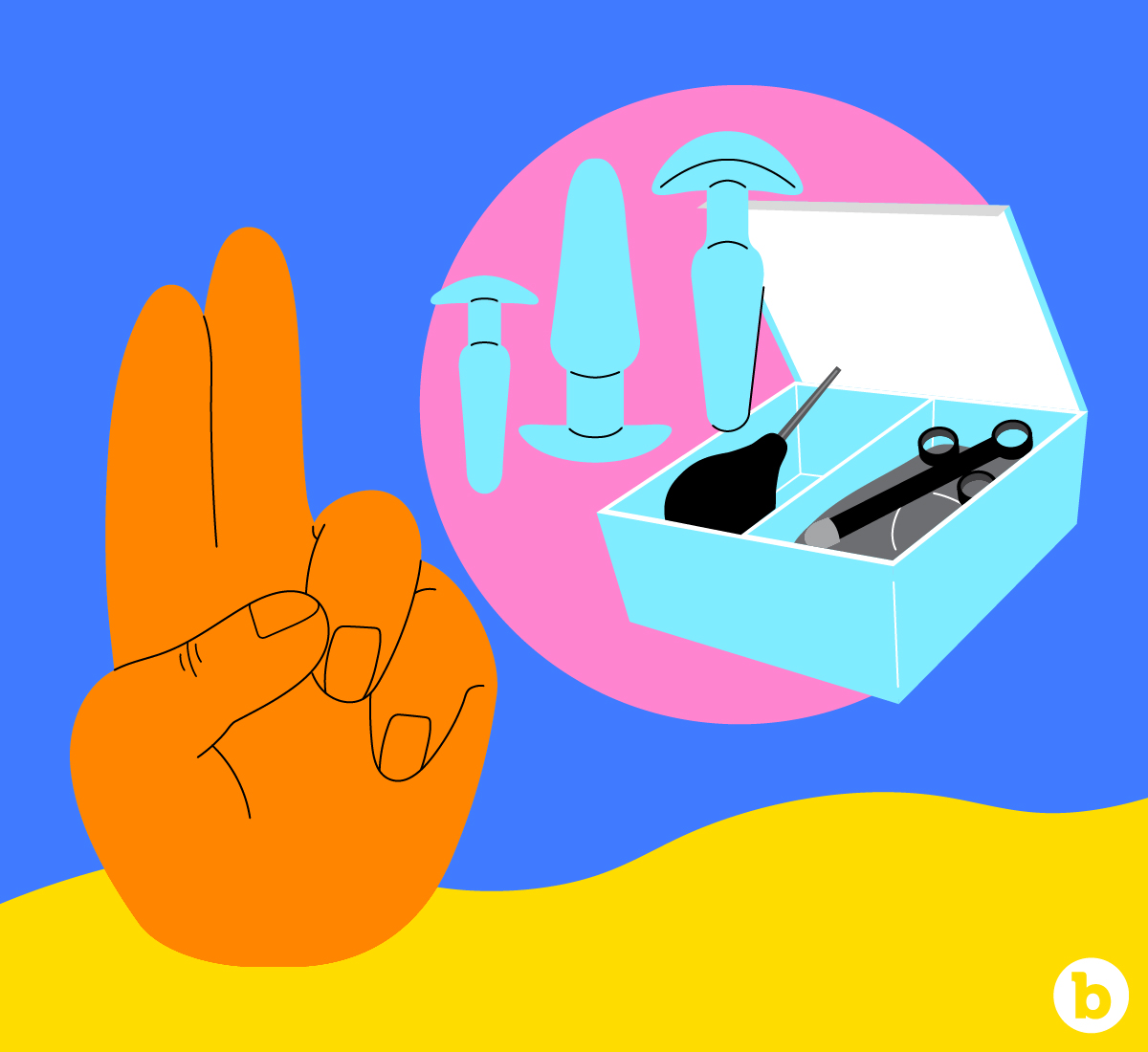 Luckily, tushie training (AKA anal training) is fun and comes with many different options. For absolute beginners, we recommend an Anal Training and Education Set - it gives you 3 ranges of plugs as well as hygiene products to get you started safely.
If you're on the upper echelon of butt stuff, consider upsizing to a Rimming Plug 2 or Triplet Anal Beads before making the leap biggins like Rimming Plug XL or the Snug Plug 6.
I'm ready! But is it safe?
With the correct preparation, absolutely. Much like any other physical activity, if your muscles aren't adequately warmed up for it, you can end up with a tuckered-out tushie. But the good news is that, unlike those monotonous stretches you do before a workout, this preparation is foreplay (which means, if you're doing it right, it's hella fun).
The key to safe booty play is all about relaxation, and the best way to get there is getting all of your erogenous zones working to loosen up your body. Try stimulating your nipples, anus, genitals, and wherever else you fancy to get your fanny feeling at home. Once all three of your sphincter muscles are relaxed your anus is free to expand further, allowing for safe plug insertion.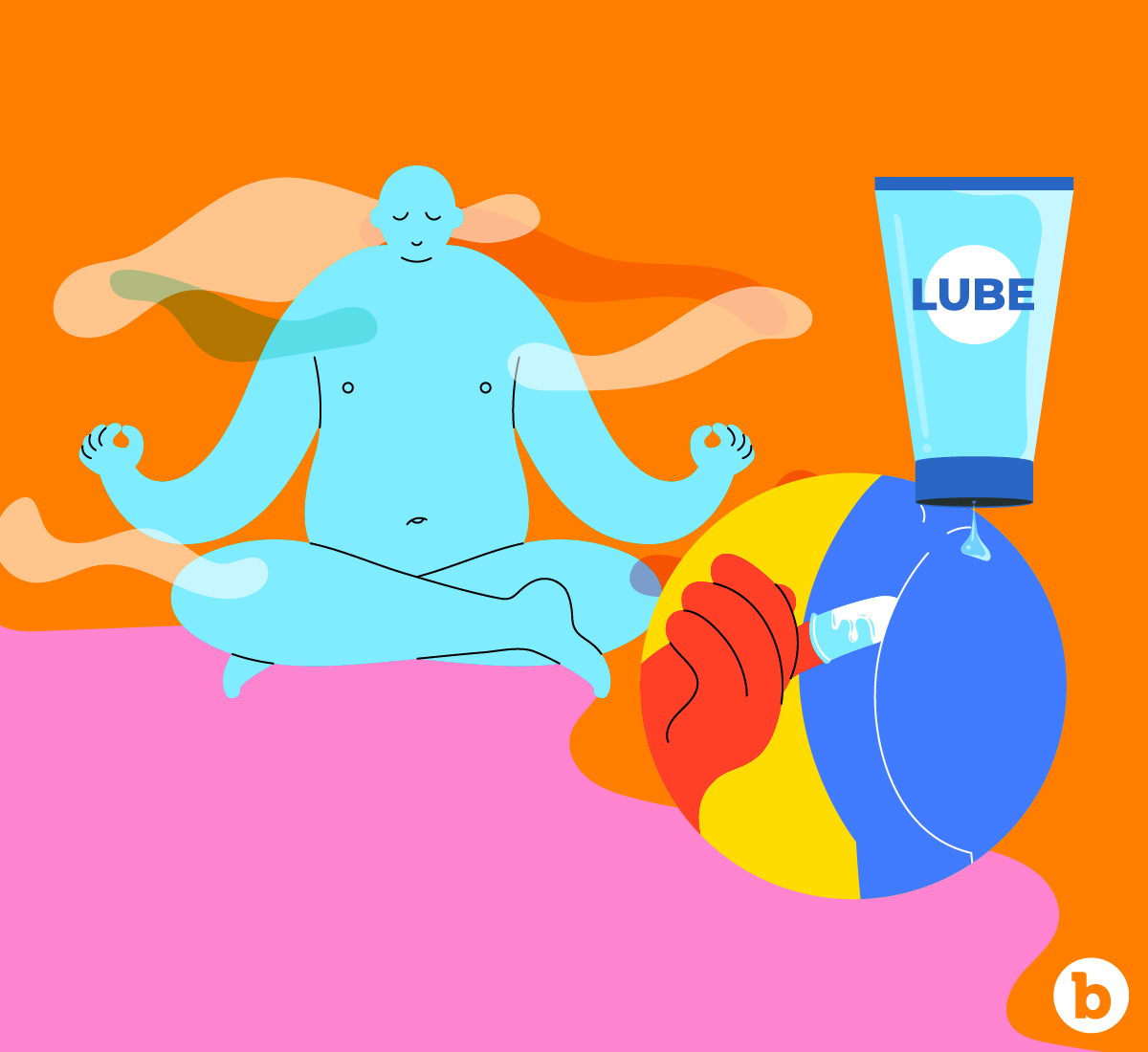 Lube is also PAR-A-MOUNT to keep your peach perky. As sexual wellness and anal health expert, Dr. Evan Goldstein states, "Lube is a complete necessity - not just for helping to minimize injury, but also for maximizing everyone's pleasure." One of the best ways to ensure your lower quarters is lubed thoroughly is with the help of an lube applicator to help reach all the way inside of the anal cavity.
RELATED: b-Vibe Founder Alicia Sinclair Reveals How to Choose the Best Anal Lube!
If you still have some anal apprehensions, it is always best to consult with a sex-positive doctor if you have any cause for concern about anal play, such as hemorrhoids. We would also suggest consulting with your physician if you are pregnant before engaging in large plug play.
Won't this blow-out my booty? (about anal stretching)
Short answer: nope!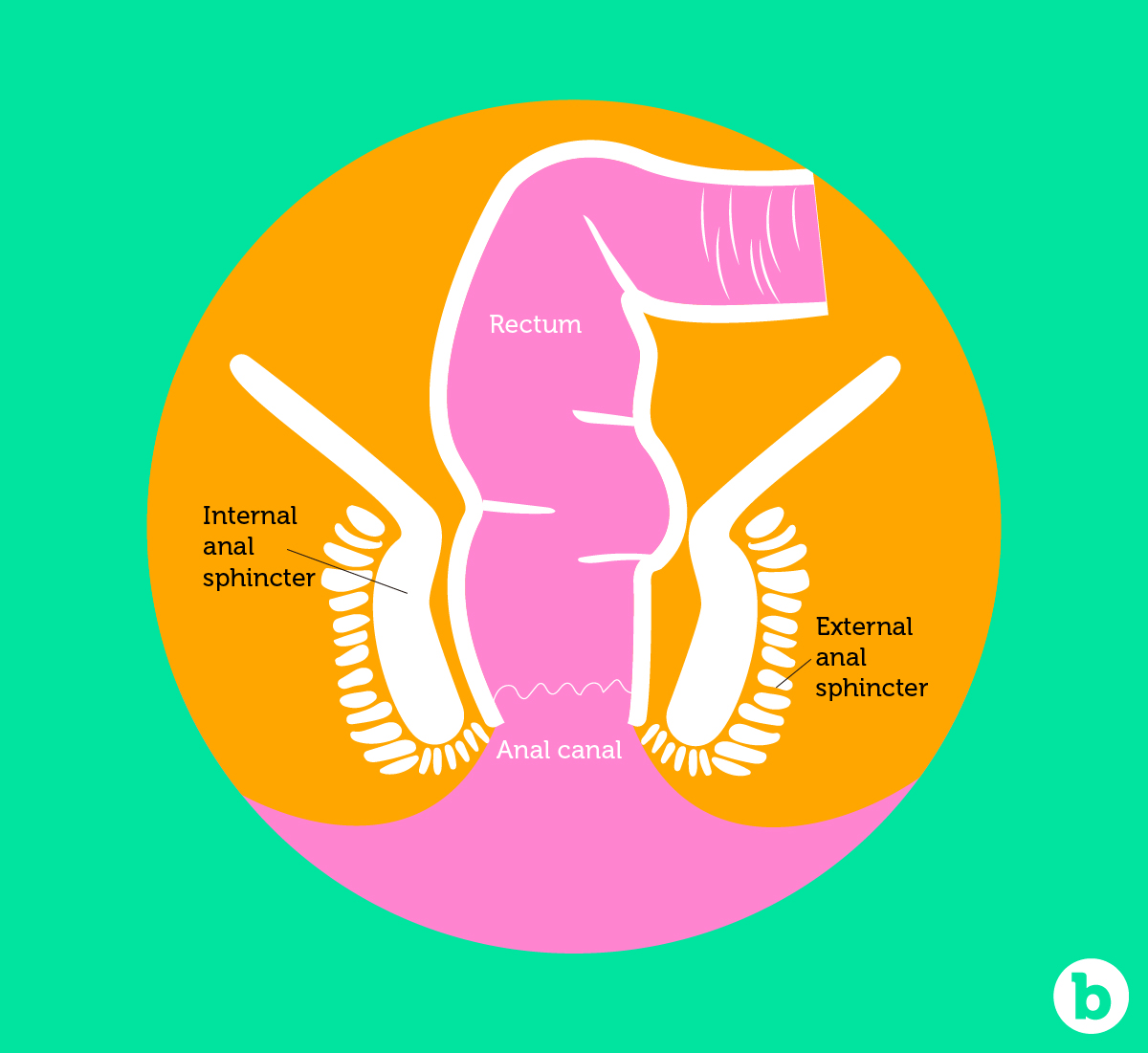 The long answer requires a bit of anatomy knowledge. Your sphincter is designed with a large amount of elasticity in its tissue, which means it can expand and contract as needed. This is how your body regulates bowel movements. The same way your hole recovers from a sizeable sit-down performance is the same way it recovers from a sizeable butt plug. It pops back to its original size because it's designed to do so.
Why would I want to size up my plug? (anal exercise)
Because it feels good!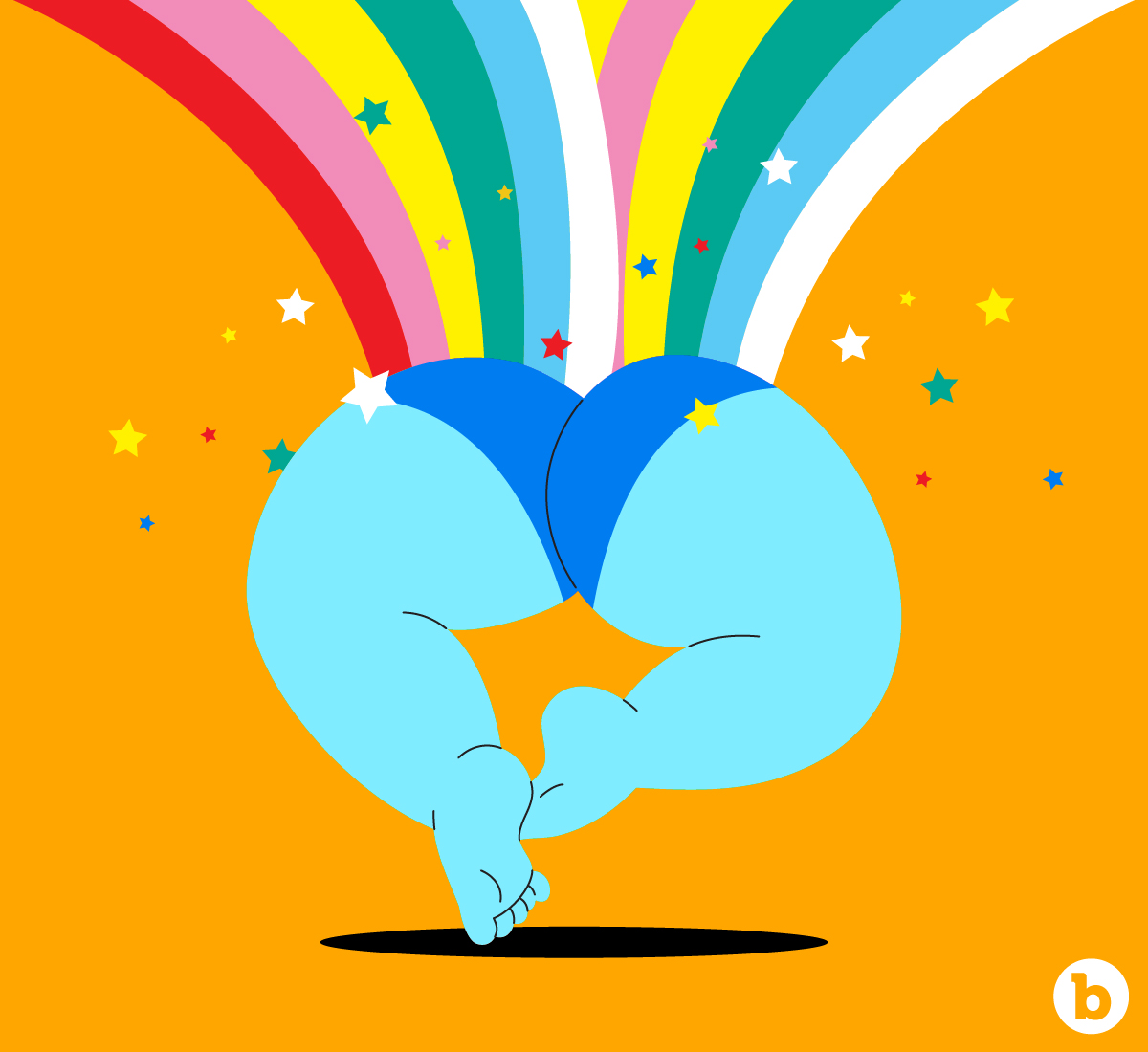 When you use a larger plug, you're able to stimulate a larger area of erogenous spots simultaneously (not to mention the kink factor). It also allows you to comfortably take larger toys or more well-endowed partners pleasurably.
Training your anus to stretch is the same as stretching your legs to do more advanced dance moves. You can perform better, more comfortably, and try new exciting moves! (and maybe even impress a few friends long the way).
How should I prep to take the plug plunge? (lube and enemas)
As we said earlier, lube, lube, and more lube! The anus does not naturally lubricate, so be sure to slather on the lubricant before trying to slide on in. Water-based lube is an absolute must, especially for larger plus, to prevent potential tearing. Some water-based lubricants even have added stimulation such as tingling or warming sensations that can enhance your plugging experience further. For longer-term wear, we suggest carrying a bit of lube around with you, just in case your caboose needs a little tune-up during the journey.
Also, don't forget to only use water-based lubricants with your plugs as other types of lube can ruin the material fibers.
Another great way to prep for some keister corking is by using an enema bulb. While we usually recommend anal douching for partner play, keeping your derriere debris-free can also make your solo anal masturbation experiences more comfortable and pleasurable.
.
Found this product guide useful? You'll love our most popular articles on analingus, anal sex positions, and anal prep!
Bonus articles from our friends at Le Wand: What on earth is pussy pumping?! And find out why sex educators are raving about using coconut oil as lube.