We're pleased to introduce Triplet Anal Beads; The only premium anal beads that feature three flexible tapered size beads, an easy grip handle, and two powerful rumbly motors that pair with a remote control that works up to 30 feet away.
Here are 5 reasons we think you'll love the Triplet Anal Beads:
1. Triplet Anal Beads act as a training set.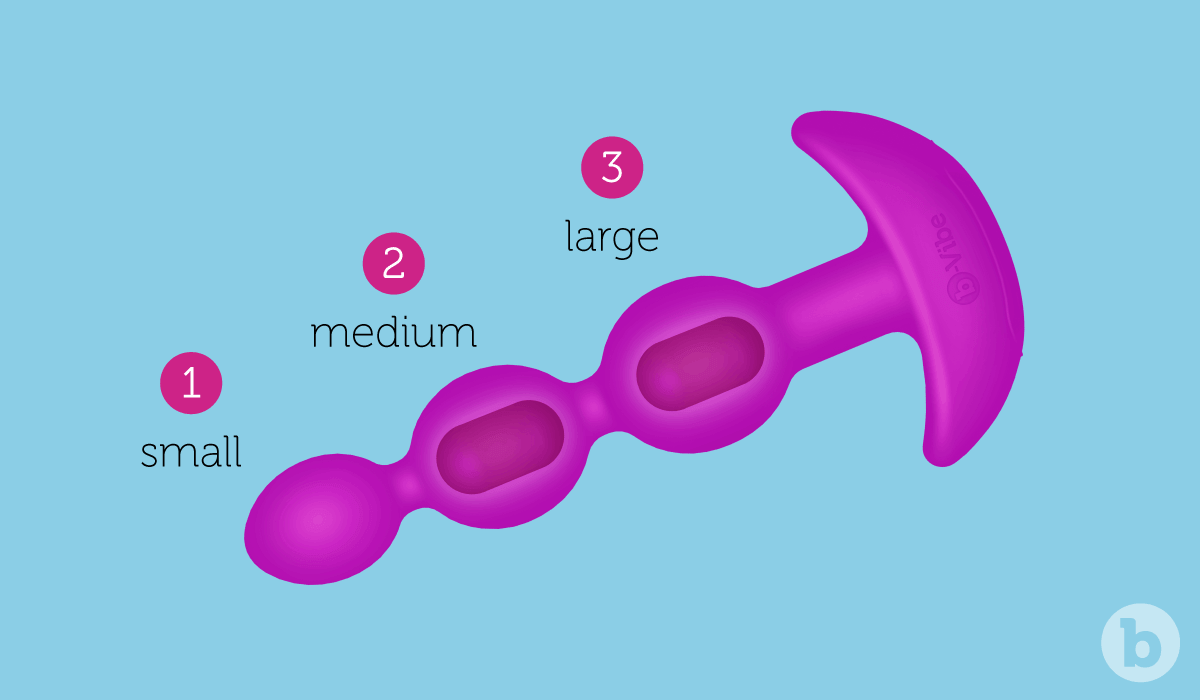 Regardless of whether you are new to butt stuff or an existing fan, Triplet Anal Beads are a smart selection because the progressively larger, tapered size beads allow beginners to start slow, with the just smallest bead, and then gradually work towards the medium and larger bead. While more experienced users can enjoy the feeling of fullness from inserting all three beads.
2. Triplet Anal Beads are sensual and enjoyable as they go in and feel even better while being removed.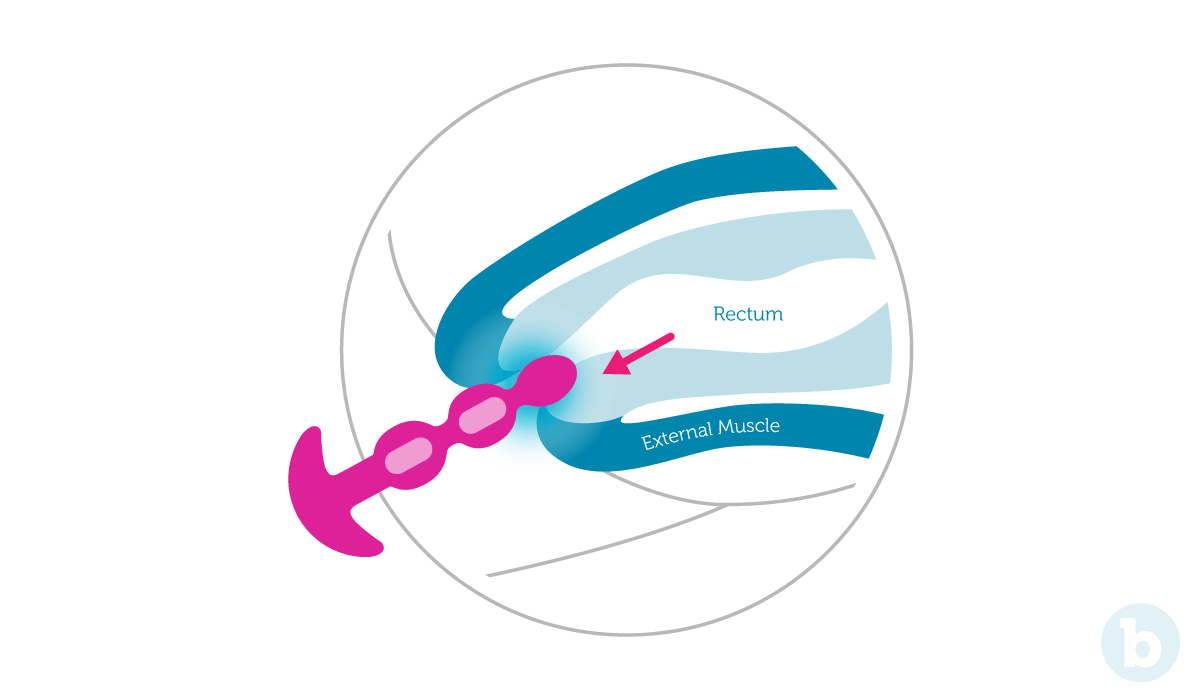 Anal beads can create repeated stimulation of the anal sphincters, as each bead is inserted. When the beads are removed, they arouse the sensitive nerve endings of the double ringed sphincter muscle. This stimulation creates a series of pleasurable sensations similar to having an anal massage.
3. They feel amazing during intercourse because the beads press and rub against different pleasure zones.
Stimulation of the shared wall between the anal canal and the p-spot or g-spot results in lots of pleasure.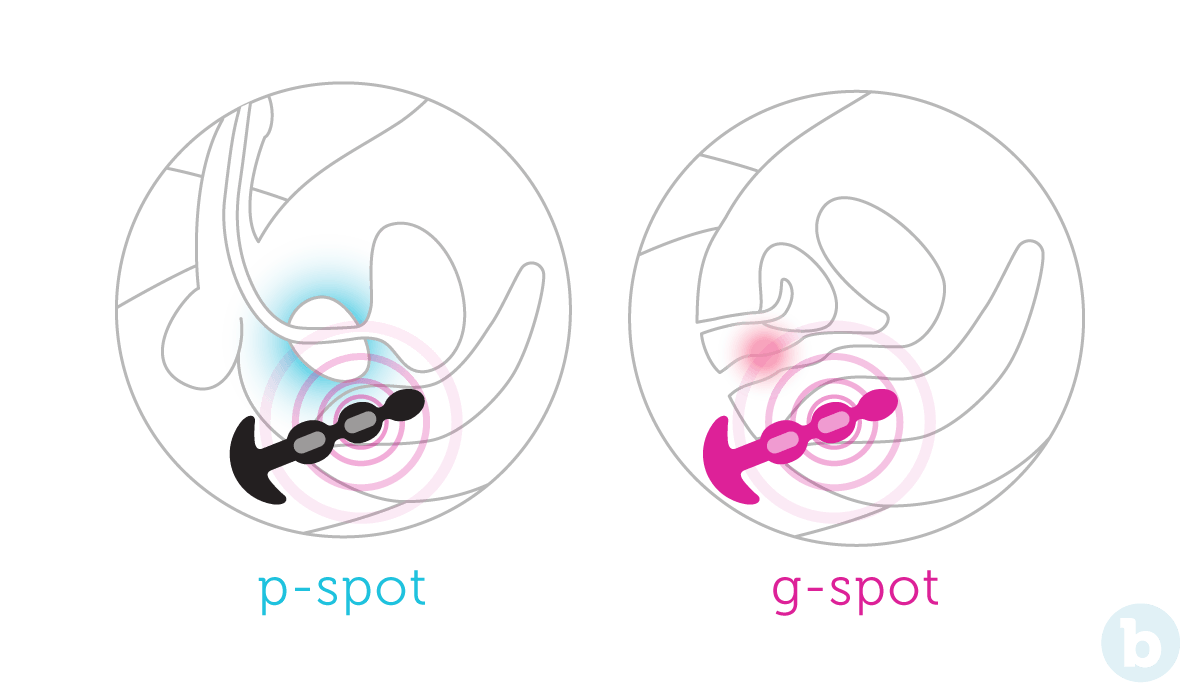 When Triplet Anal Beads are worn during intercourse, they provide overwhelming sensation as they shift during movement and rub against these pleasure zones. This rubbing of pleasure zones can provide intense pleasure for the person wearing them.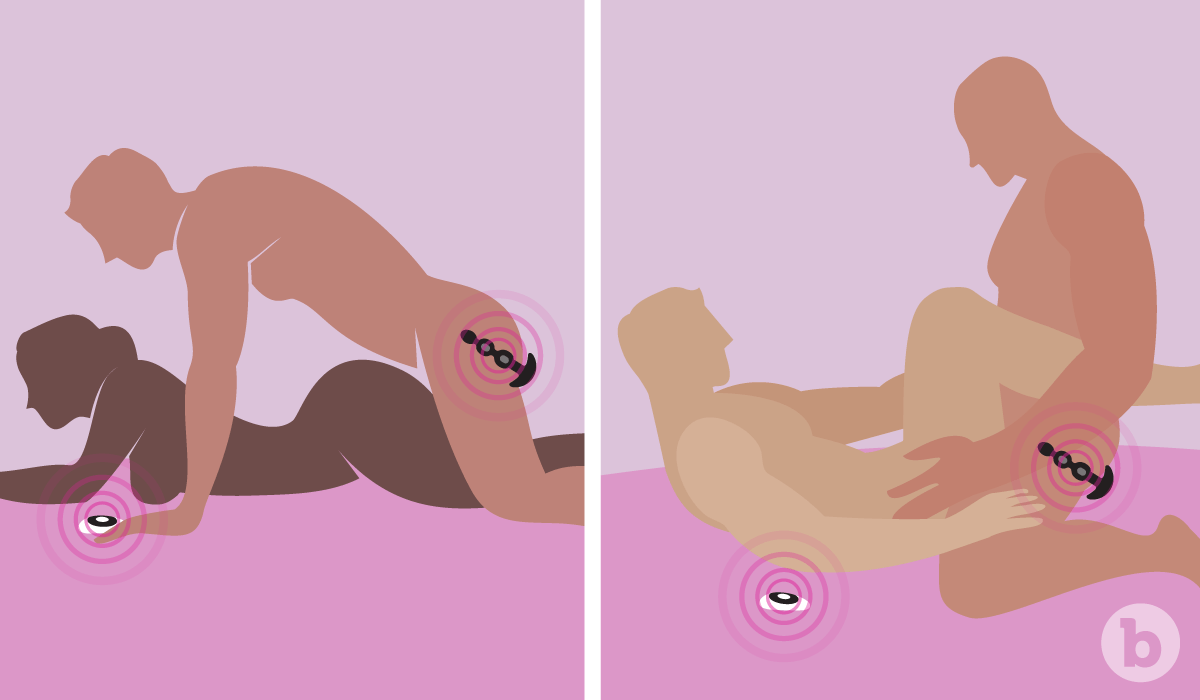 4. Triplet Anal Beads provide pleasure not just for the partner wearing them.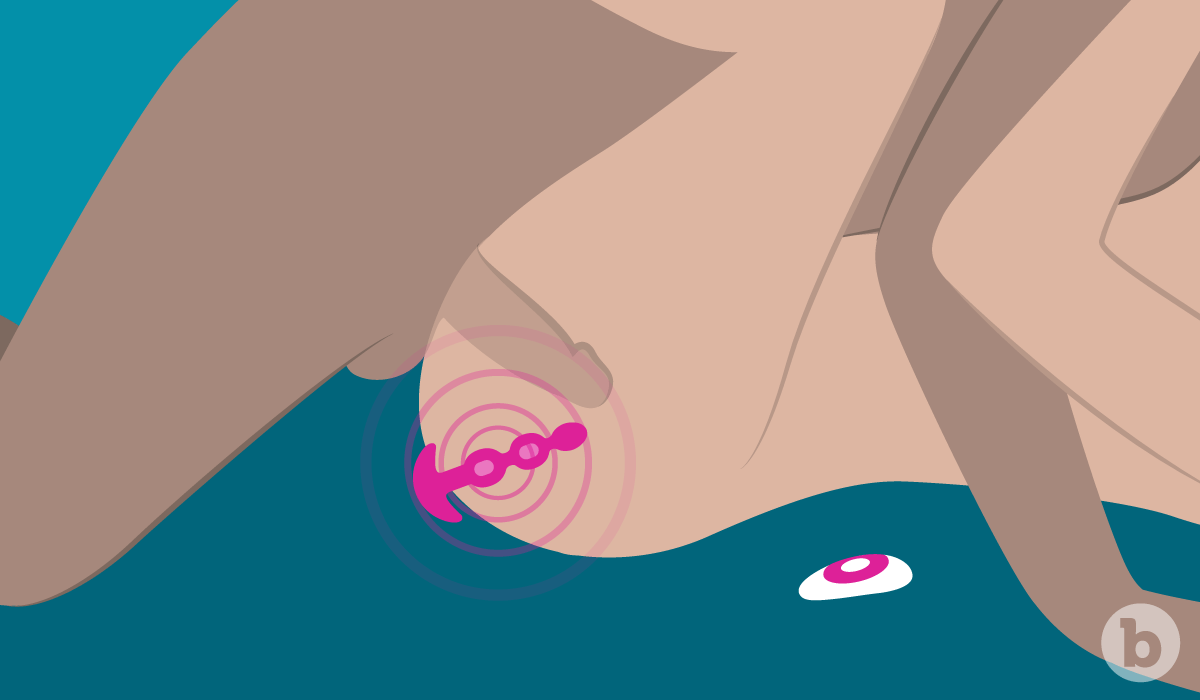 When Triplet is worn by the female partner during vaginal sex, the vibration and beads can easily be felt by the penis- providing an extra pleasurable sensation and enjoyment for both partners.
B-VIBE RECOMMENDS
Continue Reading
5. Experiment with Remote Control Power Play.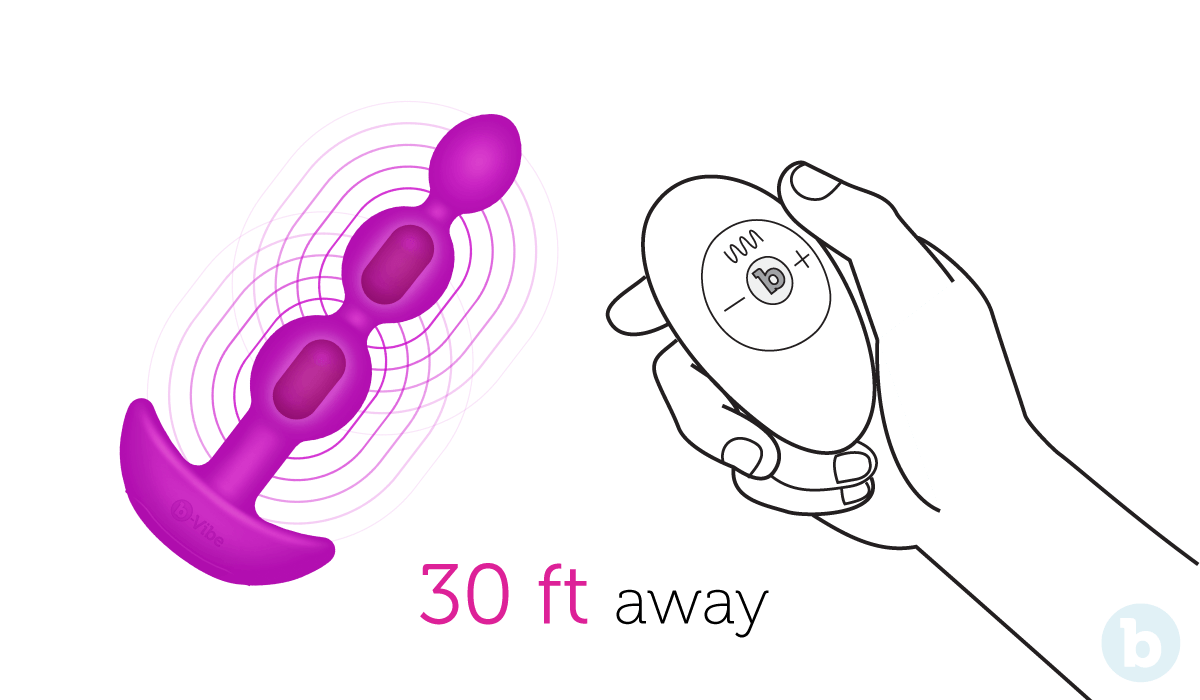 Triplet Anal Beads come complete with a wireless remote control. The remote functions up to 30 feet away- not only making the anal beads super functional to control and an incredibly fun way to share the experience with a partner. Take turns being in charge of the remote and in charge of the power.
And in case you aren't already convinced by the Triplet Anal beads, don't forget-
* b-Vibe believes your anal play should be 100% awesome. Triplet Anal Beads include a copy of our Guide to Anal Play. The Guide to Anal Play provides expert guidance to help create a truly pleasure experience.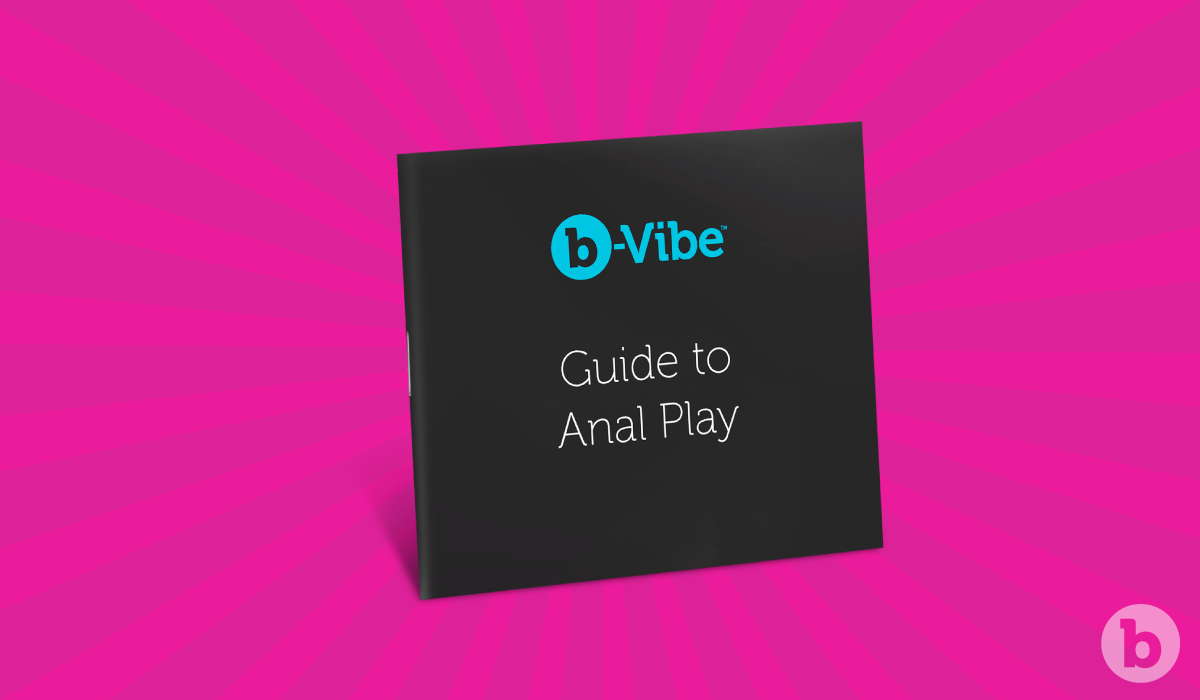 * Triplet Anal Beads feature two powerful rumbly motors that have 6 vibration levels and 15 vibration patterns.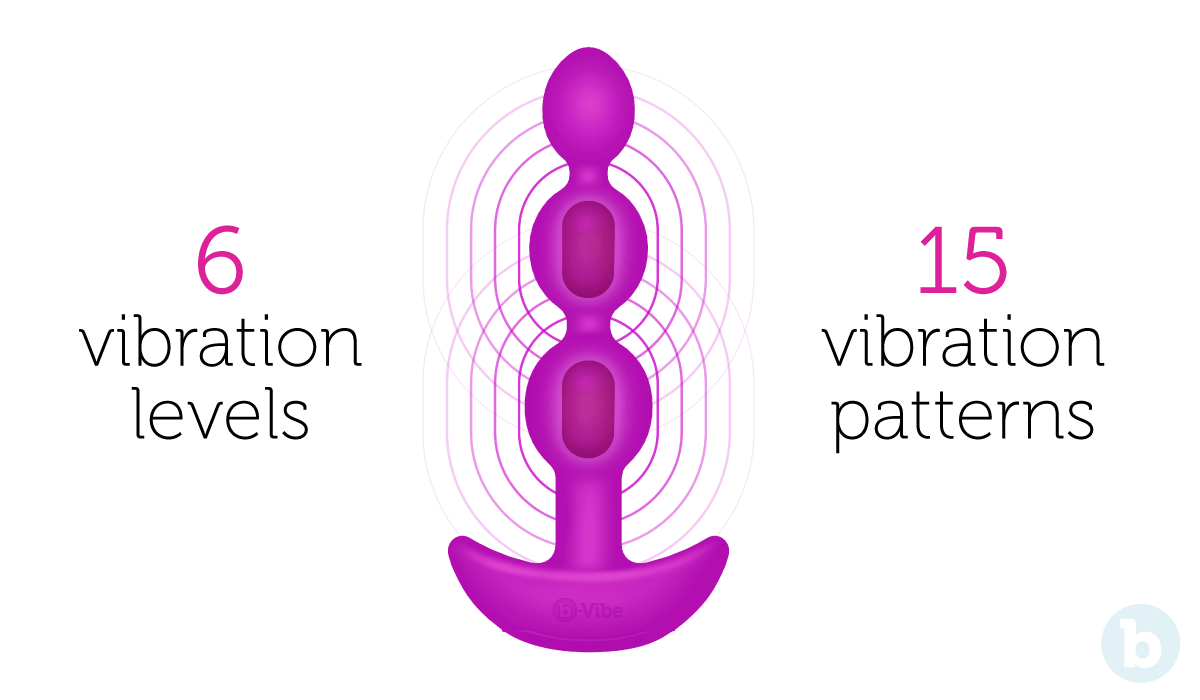 * Triplet Anal Beads are made of soft, body-safe, seamless silicone. They are phthalate-free, latex-free, non-porous and 100% body-safe. The beads are splash proof and shower friendly.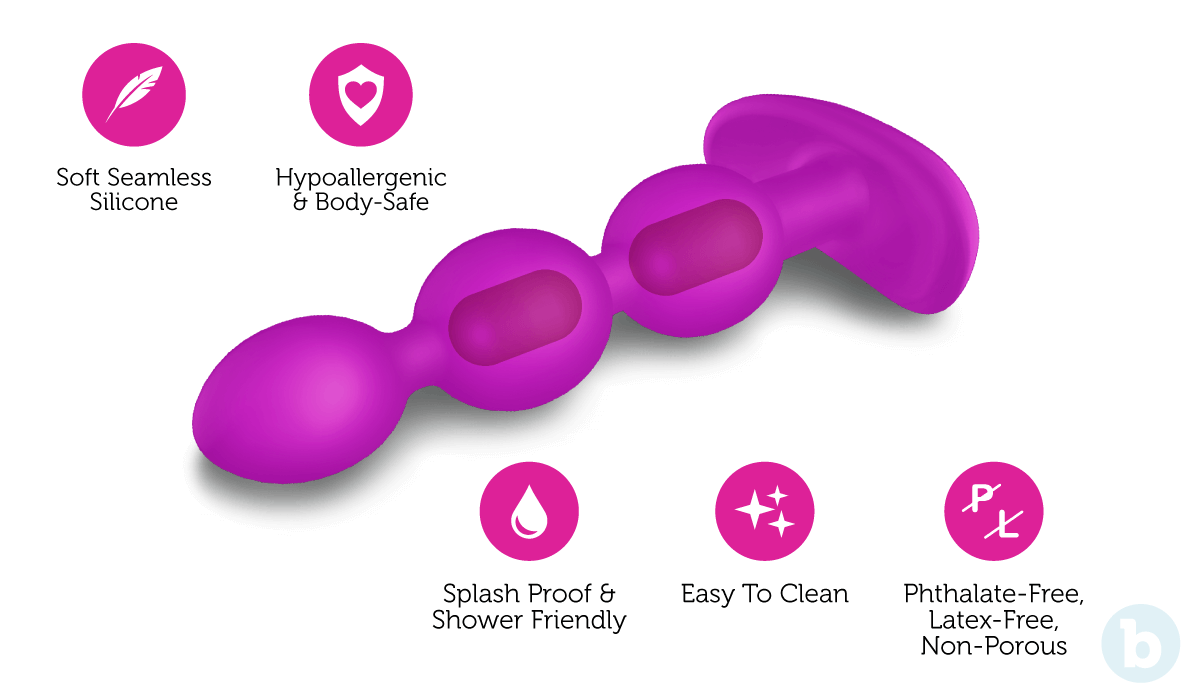 * The rechargeable battery will run for a minimum of 60 minutes on a single charge.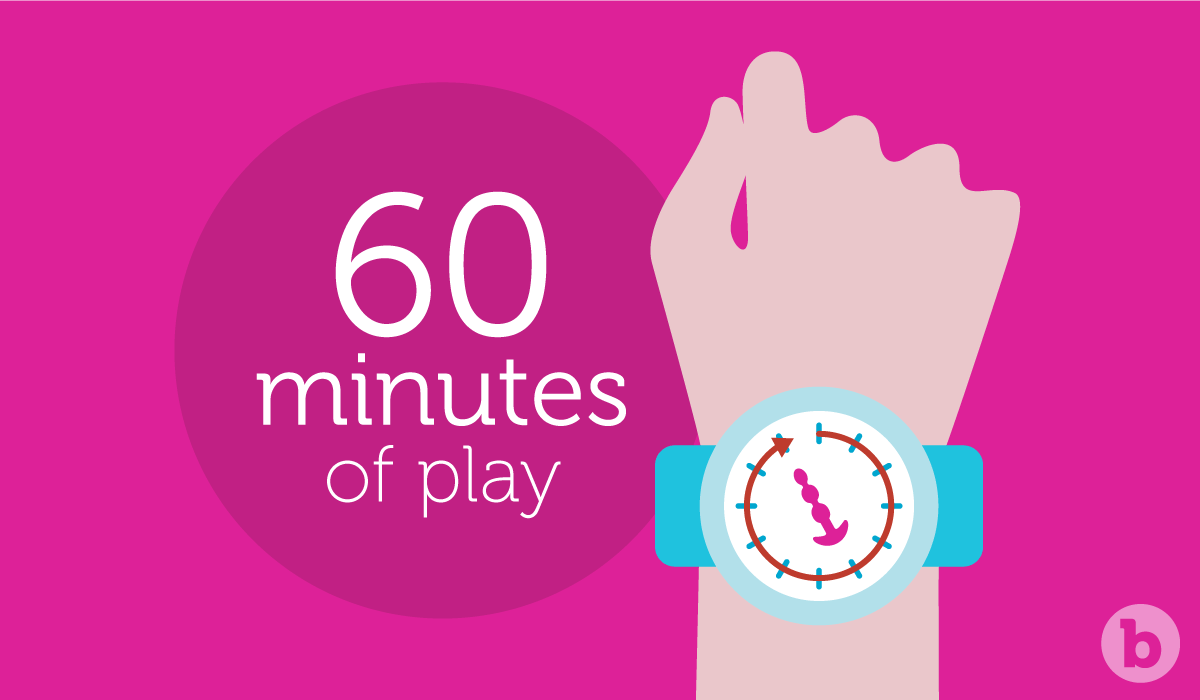 * The plug is USB rechargeable and requires 2.5 hours to fully charge.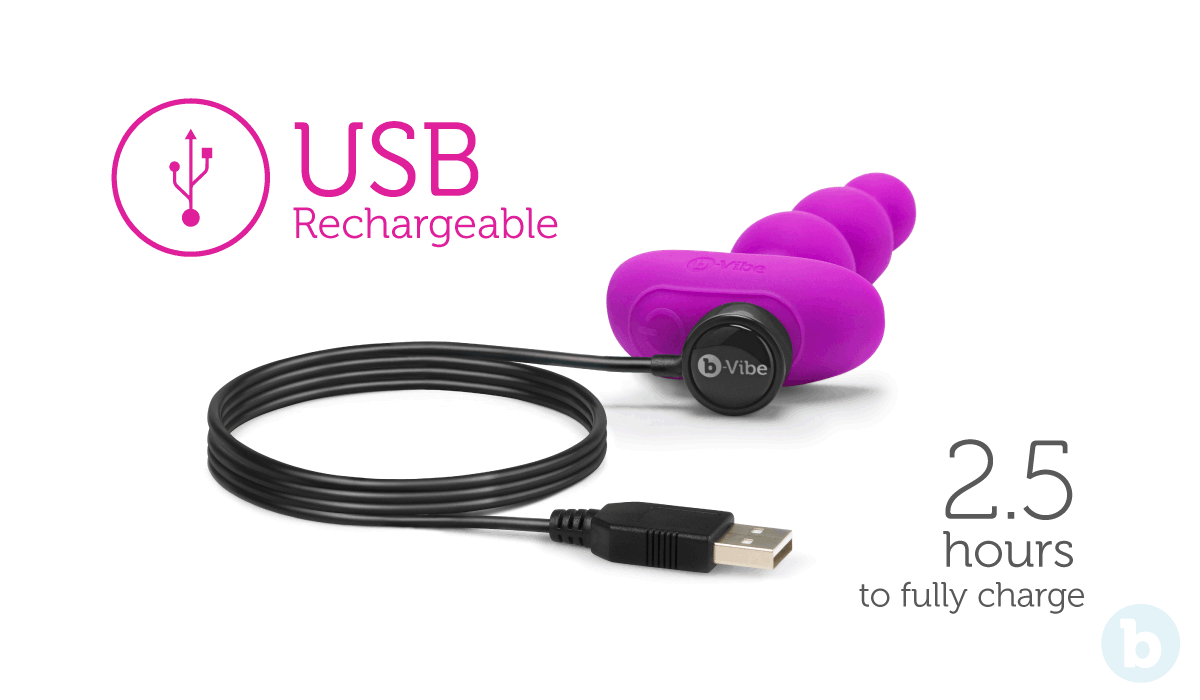 * You'd like to take your Triplet Anal Beads with you on a weekend getaway? No problem- Triplet arrives in a convenient, discreet travel case. To avoid any uncomfortable vibration "accidents", simply activate the travel lock.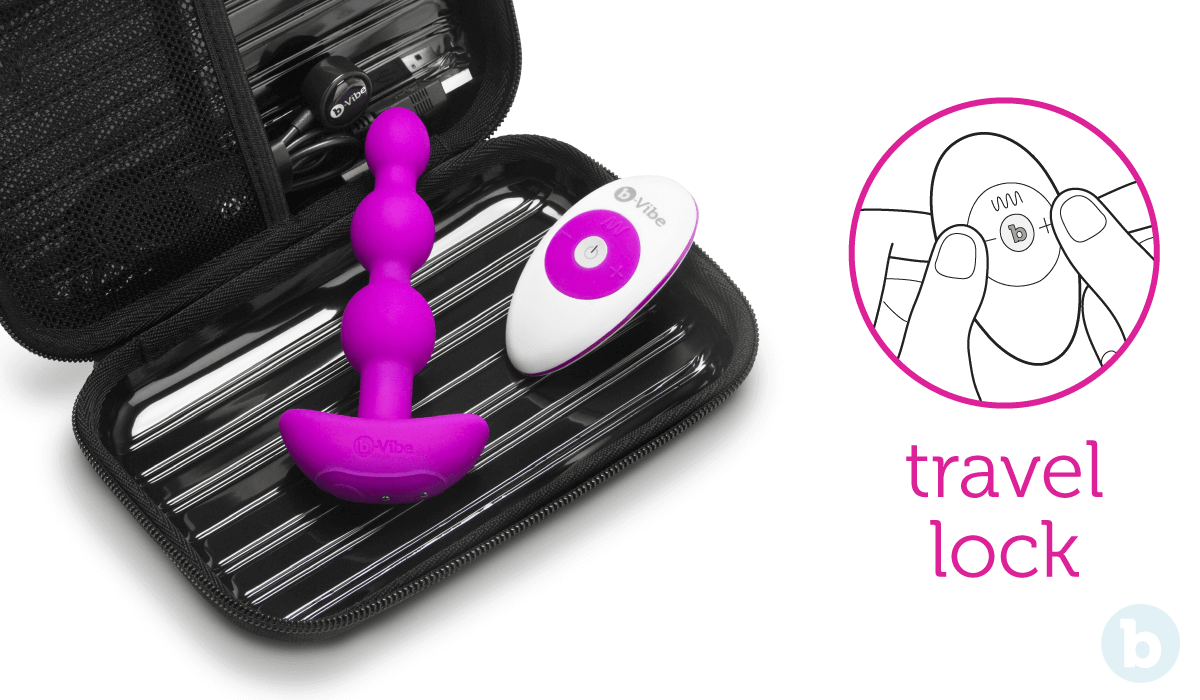 * One last thing; We want you to know we got your backside covered in more ways than one. Our warranty protects this product against defects in materials and workmanship for 1 year.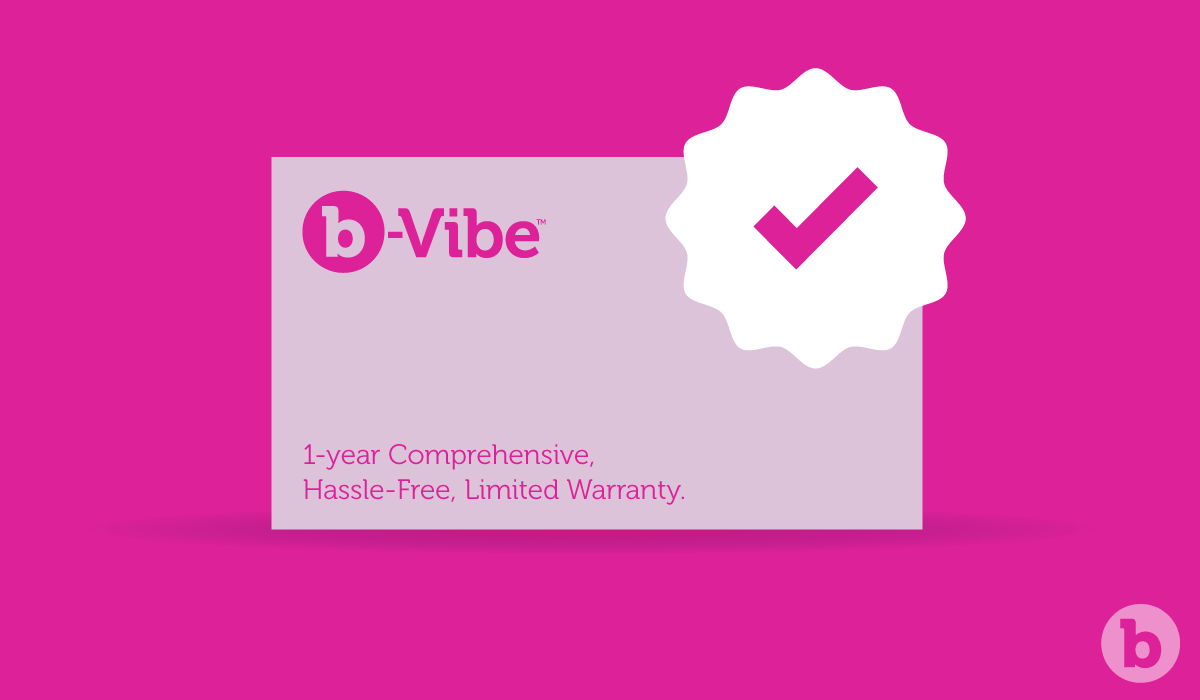 b-Vibe Triplet Anal Beads Review
"For some people, an introduction to anal sex can be transformative. If the thought of putting anything up your butt intimidates you, these anal beads are a great place to start. The first to go in are very small, and you don't have to put them all in at once. The vibrations, which come in six levels and 15 patterns, also help ensure your experience is pleasurable, not painful." 
-
Bustle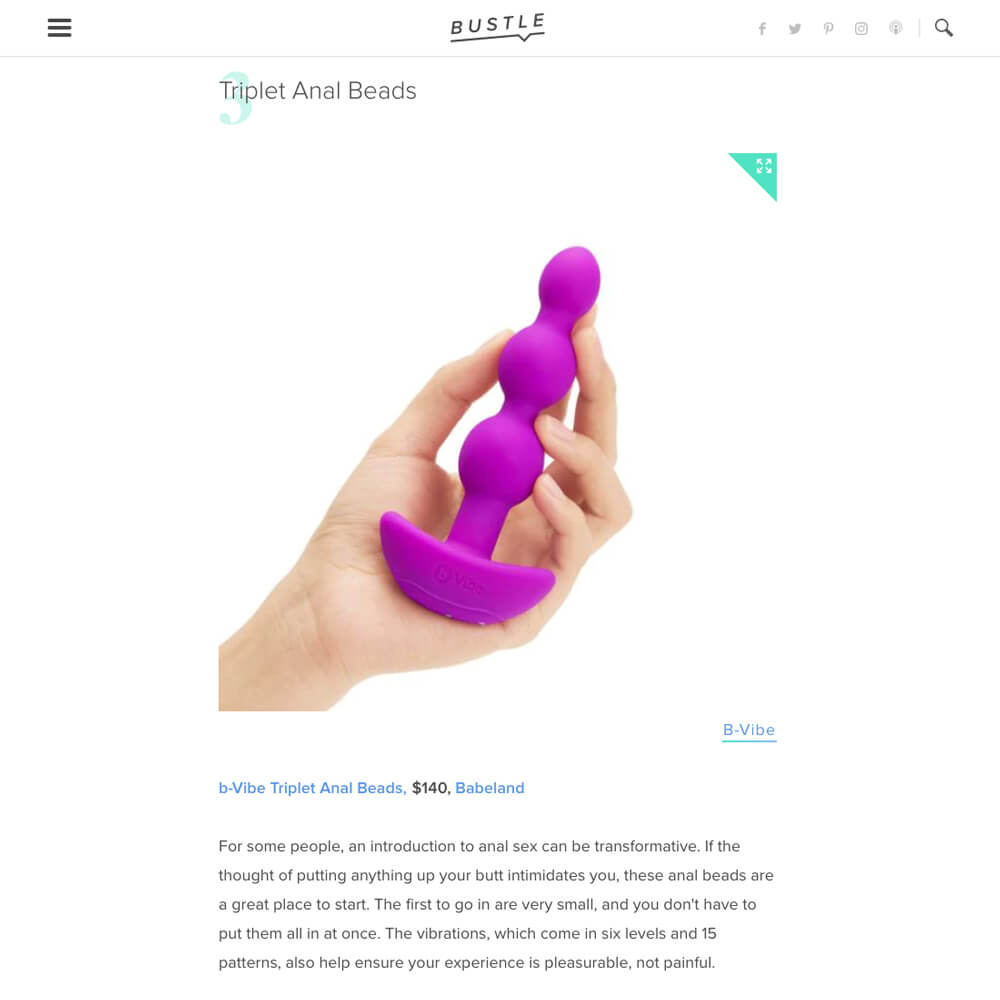 "My orgasms are always explosive when I add the B-Vibe Triplet to my play, and the Fella loves them too." - 
Scanderella
"The plug itself is well-sized, accessible to those who haven't tried an anal toy before, and wonderfully smooth. It's body-safe, pleasurable, and gets the Mr Peaches seal of approval." - 
Emmeline Peaches Reviews