Plugging has always been a favorite pastime of ours, but your patootie plunger can be taken to the next level when you add a little shake!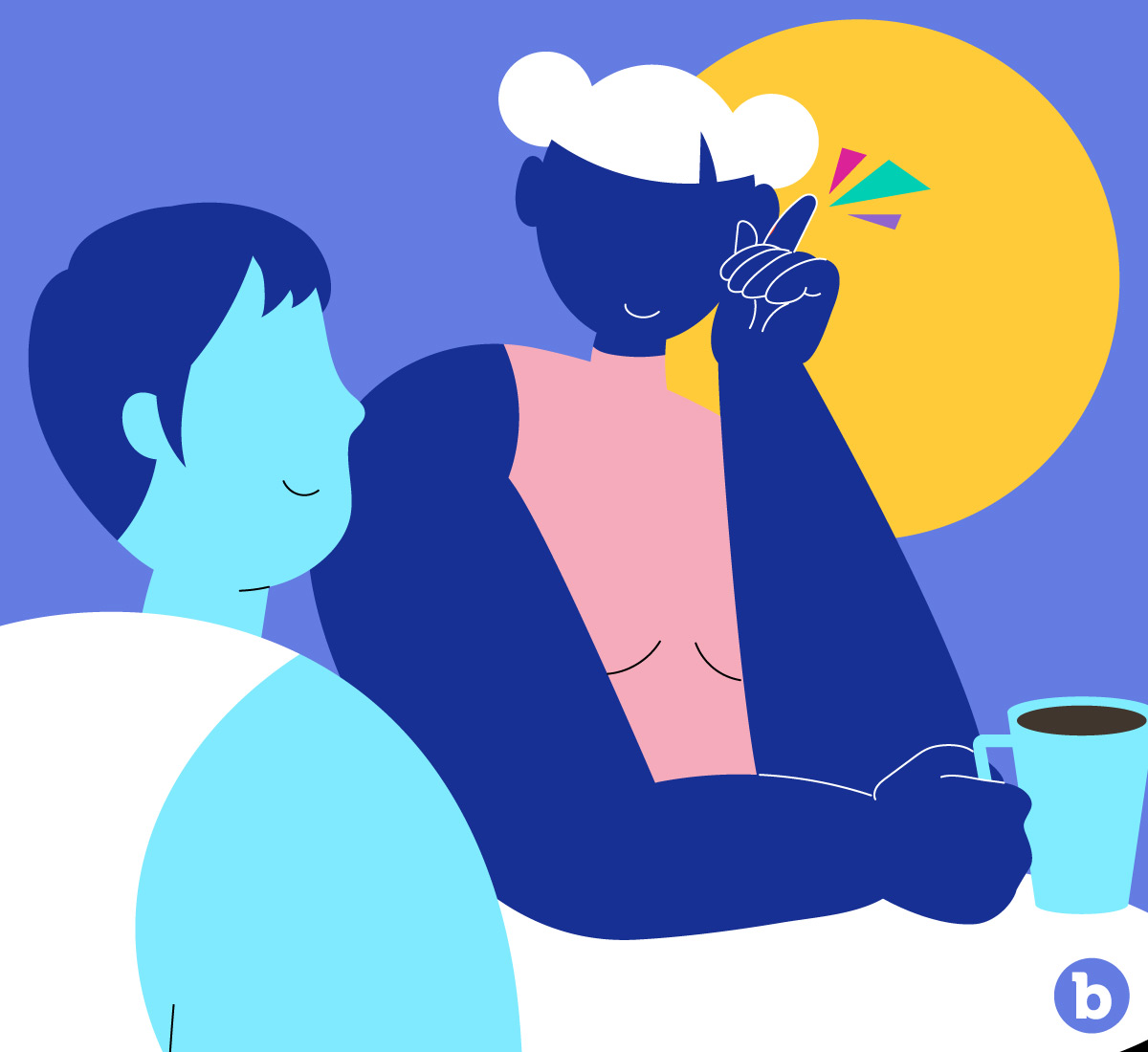 I remember the first time my girlfriend put her index finger up my rear end; I orgasmed almost immediately. I didn't expect the pleasure to be so powerful and instantaneous. Then we upgraded. She put a dildo up my behind, and I nearly lost my damn mind. It took a moment though. At first, I felt very full and like I had to pee, but once I relaxed into the sensations, having something bigger and girthier stimulating my insides, stimulating my prostate, felt overwhelming—but in the best way imaginable.
Then the big shebang. I put a vibrating butt plug inside my booty, and my life hasn't been the same since. I felt like I was flying, like I was having an internal orgasm throughout my body. The pleasure swept over me in waves, and it was a goddamn game-changer. I'd go as far as to call it a cultural reset!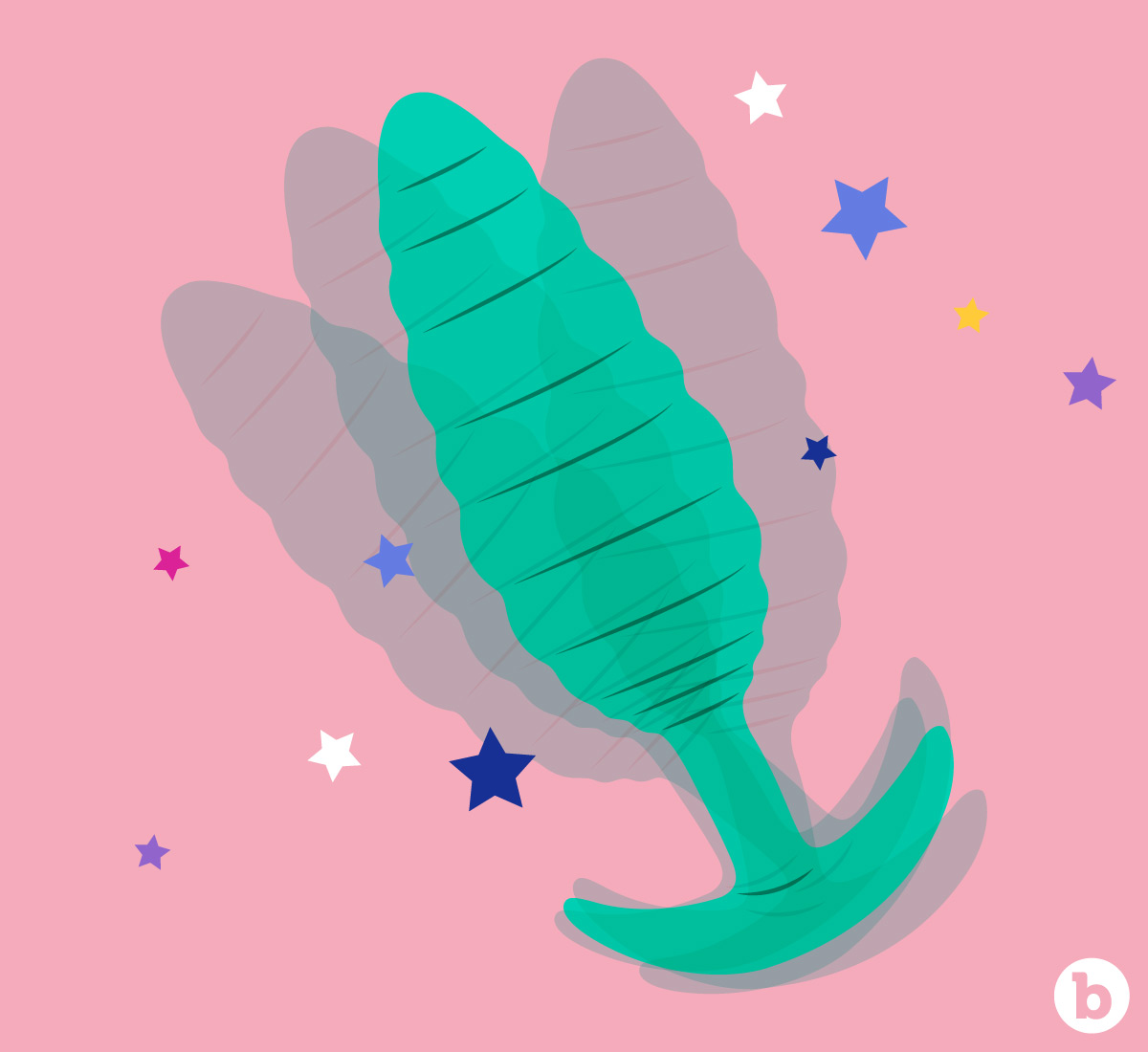 That's why I cannot recommend a vibrating anal toy enough. This is a hill that I am willing to die on. It takes your pleasure to unforeseen heights. You may think your sex life can't get any better—that's what I thought—but I am here, spreading the vibrating butt plug gospel, to let you know that solo and partnered sex can indeed get better.
Describing any sensation is difficult, but describing pleasure is particularly challenging. That's why I reached out to folks of all genders and sexualities to share what a vibrating butt plug feels like and asked them why they prefer a vibrating plug to a non-vibrating one.
Here's what the vibrating butt plug booty lovers had to say:
"I enjoy a vibrating anal toy much more than non-vibrating [ones] because I find it helps with relaxation of my ass. The faster I can ease into the play, the faster I can focus on pleasure. As a person with a vulva, I also find that I really enjoy the second-hand stimulation from the vibrations across my vulva—in my vagina and clit. I prefer rumblier vibration over buzzy, and anal vibration often gets to the heart of where I want to feel those sweet vibes," Lizza, 33.
"Oh, I love my vibrating butt plug. It uses a bullet vibe in a hollowed-out part of the base, making it easy to clean, and gives you a spare bullet vibe. It's better for jerking off because it really gets that prostate jiggling. And with a partner, they can push it in and out with the vibe on or off. But you don't even need a partner if you don't want," Keith, 29.
LEARN: How to talk about anal with your wife, husband, girlfriend or boyfriend!
"I LOVE vibrating butt plugs and never wanna go back to other [non-vibrating] ones!" Danielle, 41.
"If you're looking to relax and open up, the vibration is naturally going to assist, but it can diminish the effect of a non-vibrating human dick during sex without the extra sensation a vibrator brings to the table, so use with caution!" Neal, 31.
"For me, the vibration allows prostate stimulation on the constant where a non-vibrating one helps me get used to the sensation of having something in me. So non-vibrating for regular orgasms and vibrating for intense prostate orgasms," Rob, 28.
"I like a vibrating anal toy with multiple different vibration types. If playing on my own, I can concentrate on my penis and other parts of my body and leave it to stimulate my ass. And if I'm playing with a partner, giving them control of the vibrations is really hot. Also, if I'm topping [being the insertive partner], having a vibrating plug in my ass can really heighten the experience," Ashleigh, 27.
"The pressure alone from [non-vibrating] anal toys makes me slightly uncomfortable and gives me more of a feeling of being full than pleasure. But when that same toy vibrates, the pressure feels more spread out and enjoyable. It's like being tickled versus squeezed if that makes sense," Lando 41.
"Vibrating butt plugs make it feel like I'm having my insides ripped out from my ass, but in an extremely pleasurable way," Ken, 32.
"Vibrating anal toys relax me more quickly and make entry smoother. After that, I'm happy to either enjoy the rumble against my prostate or to switch to something that doesn't vibrate," Michael, 41.
So, there you have it. Vibrating butt plugs are the future, and if you haven't tried one yet, but pride yourself in having the most pleasurable sex possible, then it's time to get that booty vibrating!
.