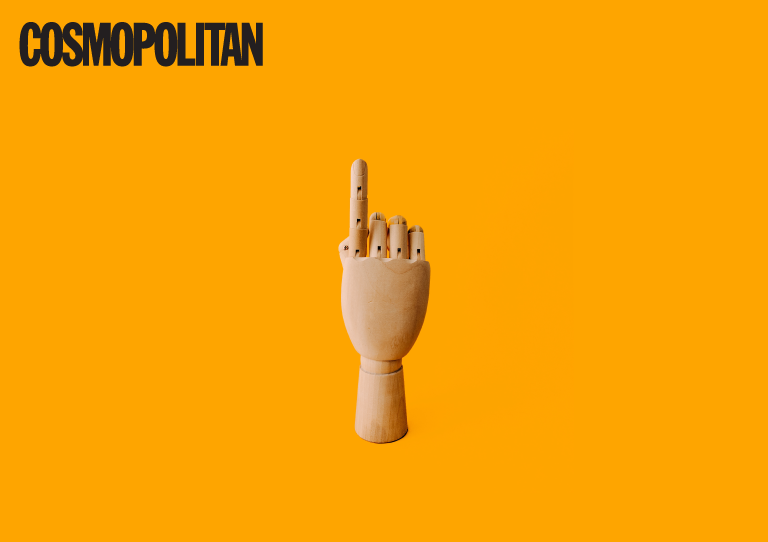 Anal sex can seem like a big deal if you haven't really done butt stuff before. And like any other sex act, it's something that you should – in fact, must – prepare for if you want to do it. Preparation and communication are always key when it comes to trying new sex things. We know this, we're not stupid.
If you want to be safe, sure and comfortable, follow these tips from sex expert, founder, and CEO of b-Vibe Alicia Sinclair – because this is someone who really knows her way around an anus. Bear in mind, these tips are for anyone with a butt, having sex with a partner of any gender identity – whether they have a penis, or plan to wear a strap-on for penetration.
HOW TO PREPARE FOR ANAL
Educate yourself
Anal sex can be daunting, especially if you've been exposed to the endless misinformation and taboos out there about it. One of the most important parts of being able to enjoy the experience is educating yourself on what to expect. Take some time to research any subject that you might make you nervous – whether that be hygiene, sensations, or psychological aspects.
Don't rush into it if you don't feel ready.
Talk with your partner beforehand
Make sure that you and your partner have discussed having anal sex prior to trying it. Consent is key in all play, and surprising your partner with a new sexual experience is never a good idea.
Discuss and establish your comfort level and take small steps. There's no need to pressure yourself, or your partner, to do something they're not ready for. Knowing what to expect, and feeling comfortable and ready, will help you both have the most enjoyable experience.
Try it alone first
The same way that masturbation was, and is, extra important for understanding your vulva and growing comfortable with different sensations, it's a really great way to prepare yourself for anal sex as well. Start off with anal fingering at your own pace. Using lots of lube and by slowly inserting your own finger into your anus, you will get to know how it feels.
When you're comfortable doing that on your own, you can then experiment with different sensations and, if you're comfortable, sizes of anal toys, to prepare yourself. Anal beads are a great way to train your anus on your own.
Start by inserting the smallest bead, and slowly insert more, only when you feel comfortable. Always, ALWAYS use lots of lube. The anus doesn't naturally lubricate like the vagina does, so it needs a lil helping hand. If you're using silicone anal toys (which most of them are), do NOT use silicone lube. Only used water-based lube with silicone toys, otherwise they can become damaged.
Keep it hygienic
A lot of people get hung up on "The Mess". Before anal sex, there are certainly cleaning techniques you can use, but it's always good to keep in mind that you are, after all, sticking something in your bum. The more comfortable you get with a possible bit of poop, the less shocked you'll be if it happens.
That said, if you want to take extra precautions beyond a baby wipe or soap and water, you can use an enema or anal douche for a deeper, more comprehensive clean.
Start small
As I like to say, you can't go from zero to penetration. If you've begun with solo play, it's a great idea to slowly graduate to toys of slightly larger sizes. The same goes if you've been playing with a partner.
Work with smaller toys, like a beginners anal plug or anal beads, before you move on to an IRL penis or strap-on dildo.
Once you feel ready to go bigger, a vibrating plug is a really good shout.
Go slow
By going slow, you'll give yourself time to adjust to the size and sensations without becoming overwhelmed or off-put by the feeling. If you're on the receiving end, walk your partner through what feels good – helping to manage the pace.
If you're on the giving end, make sure to pay attention to your partner at all times, so that you're on the same page.
This article, featuring b-Vibe's Founder Alicia Sinclair, was first published on the Cosmopolitan website by Paisey Gilmour.