Think you're ready to expand your arse-nal, but not sure where to begin? Our resident plug-spert, Dirty Lola, walks us through all the steps your booty needs to consider when buying a big butt toy.
There comes a time in everyone's butt stuff journey when you begin to contemplate going bigger. The siren call of a bigger butt toy can be intoxicating, especially when some of the best shapes come in larger sizes. I'm not talking about those impossibly larger toys you sometimes find in sex shops. Those toys only call to a select few. I'm talking about the butt toys that pull you in with promises of heightened sensation, feelings of fullness and being deliciously stretched like the larger toys from b-Vibe's Snug Plugs and Rimming lines.
With so many styles and shapes (of big butt toys) to choose from, how do you know which toy will be right for you?
Are you ready for a big butt toy, or are your eyes bigger than your butthole?
I've spent the bulk of my six-year career selling sex toys, convincing butt stuff newbies that they need to start with a smaller plug. Large butt plugs and anal beads can be a lot of fun, but they aren't suitable for beginners.
Unlike the vagina, the anus needs A LOT more warming up to accommodate a big butt toy. Rushing the process could cause damage to your delicate anal tissues. So unless you have previously used anal toys of varying sizes regularly or have extensive anal play/sex experience, you should pass on buying that large butt plug. In the meantime, look into anal training so you can reach your big butt toy goals.
Even the pros need to prep to use a big butt toy.
If you are an avid butt toy user, you are probably already well acquainted with lube. However, what kind of sex educator would I be if I didn't mention how important lube is while talking about big butt toys? Here's your reminder that our butts don't self-lubricate. Hence, it is super important that you use lube when doing any anal play, but ESPECIALLY when inserting anything of size into your anus.
For those of you who haven't discovered the joys of a good lube during anal play, here are a couple of tips: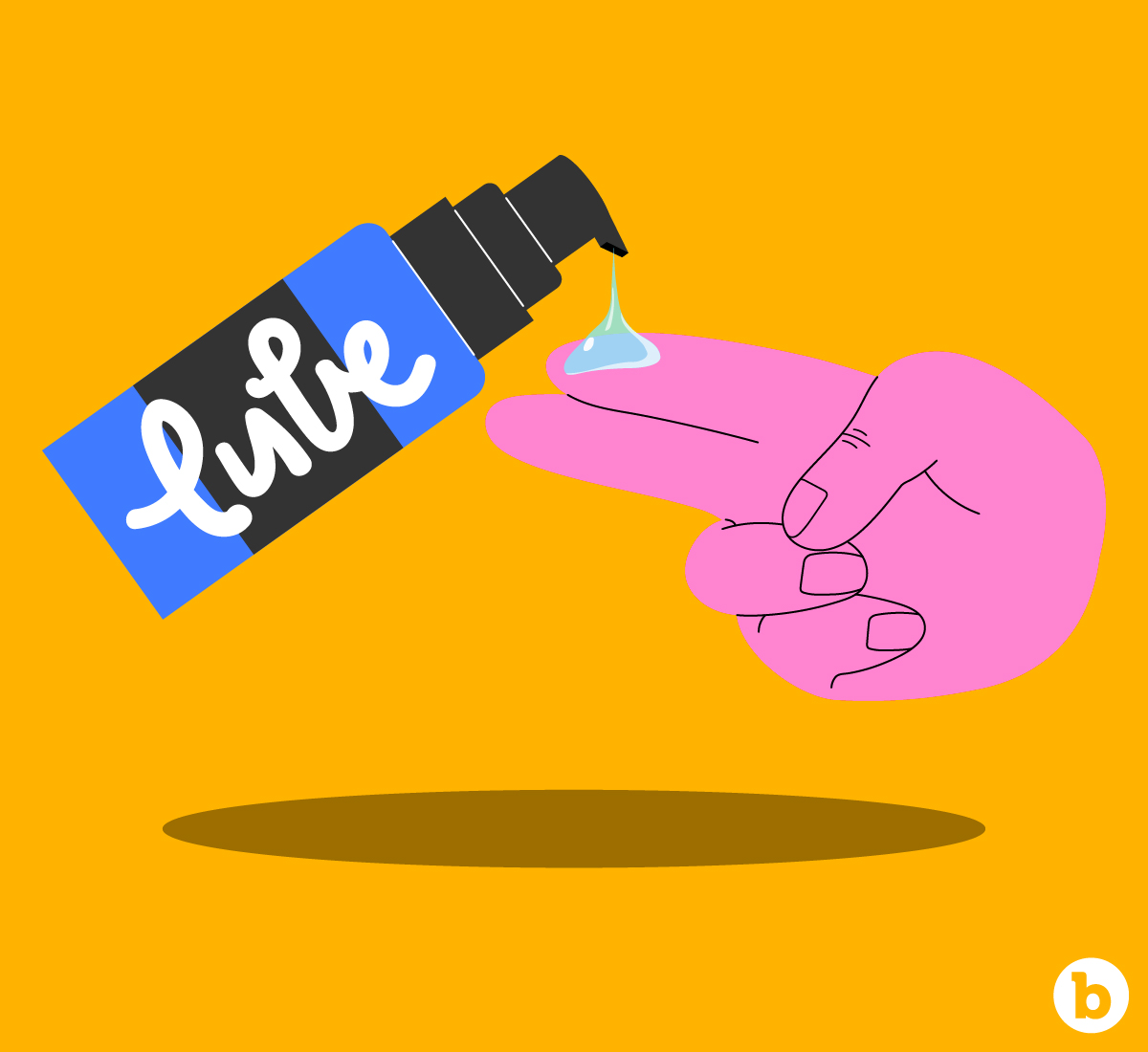 Always use a water-based lube with silicone sex toys.
When using silicone toys, you'll need a good water-based lube. Using a silicone-based lube on silicone sex toys may cause them to warp and break. For butt stuff, I LOVE thick, and cushy water-based lubes like b-Vibe's Natural Water-Based Lubricant.
Lube up your inside, as well as your outside.
It's a good idea to lube up the inside as well as the outside of your anus. The lube on the outside helps cut down on friction during entry, and the lube on the inside will help things glide along smoothly as you go deeper. A lube applicator can make quick work of getting lube inside the anus with less mess and less waste.
What if you like 'em big, but you also want an easy entry?
Toys with tapered tips can make even a giant butt plug more comfortable to insert.
Just because you lust a big butt toy that's nice & girthy and will give you that yummy full feeling, it doesn't mean you don't need a little warm-up. That's what you'll get with the Rimming Plug XL and Cinco Anal Beads. They both have tapered tips that increase in size the deeper they go—a gentle start with a big finish!
What if you want that full feeling to last longer?
With many of us working from home these days, you now have the opportunity to spice up your workdays with a little butt plug action without having to worry about it falling out on your way to the restroom.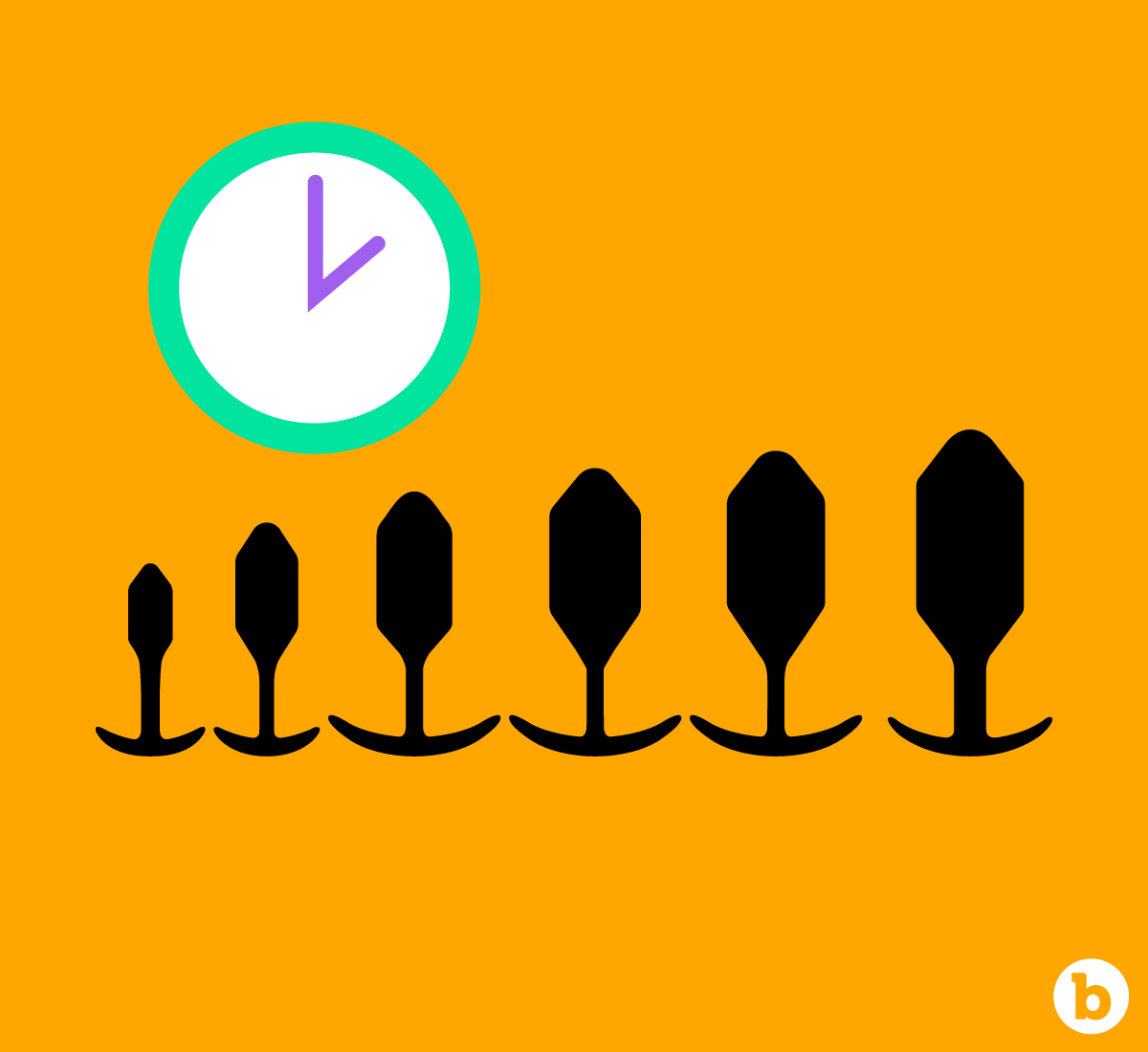 Wearing a large plug for a few hours might sound like an uncomfortable task. That is unless you have a plug shaped with your comfort in mind. This is where our friends, the Snug Plugs, come in. With their flexible necks and low profile bases, Snug Plugs can be worn for hours. Their torpedo-shaped bodies, internal weights, and soft-silicone ridges give you that feeling of fullness with an added layer of sensation as you move throughout your day.
Snug Plugs come in six sizes, but big butt lovers should skips sizes one and two and go right to the larger ones! The best part is that these plugs don't just get more prominent as the size goes up. They also get heavier, with the Snug Plug 5 weighing 350 grams and topping out at 515 grams in the Snug Plug 6.
If sensations are your thing!
I've talked a lot about the feelings of fullness you get from a big butt toy, but there are many ways to enjoy them. The Rimming Plug 2 has a vibrating tip that hits the perfect dept for amazing prostate or g-spot stimulation and rotating beads in the neck that mimic an analingus sensation.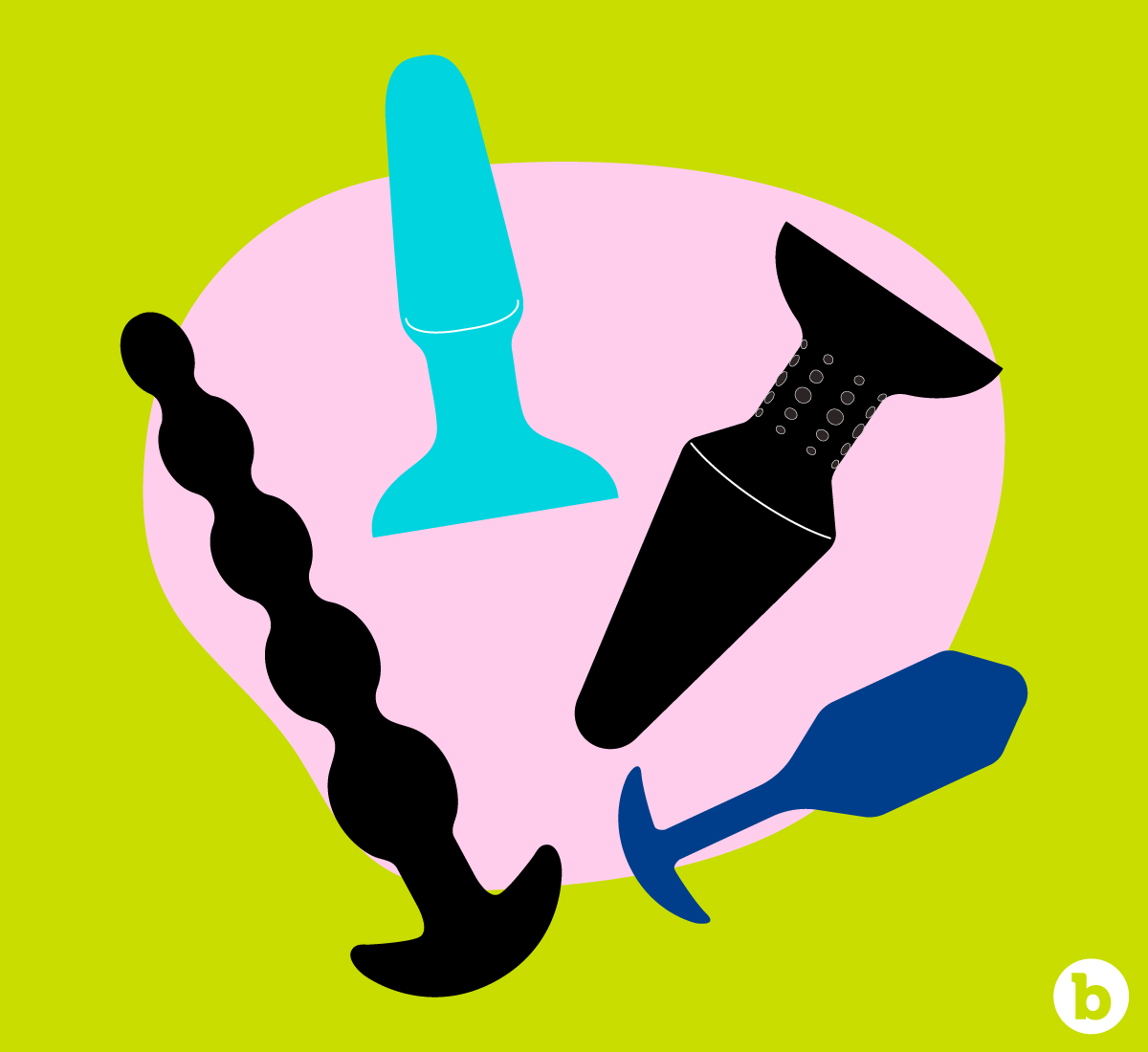 The Rimming Plug XL is larger and longer, and it has raised silicone dots in addition to the rotating beads in the neck. It's the perfect big butt toy for those of you who love deep penetration and lots of sphincter stimulation.
If you're craving the weighted pressure of the Snug Plug, but you also want more stimulation, there's the Vibrating Snug Plug XL (which is also available in medium size). You get the classic torpedo shape weighing in at 247 grams paired with a powerful motor. Sensation heaven!
Last but not least, we have the Cinco Anal Beads. The ultimate sensation experience. Five anal beads in graduating sizes paired with three powerful motors is perfect for an advanced user looking for deep penetration with lots of internal stimulation.
.
Found this article on big butt toys useful? Check out our most complete guide on how to prepare for anal sex! Not a fan of reading? Head over to the b-Vibe YouTube Channel for all sex educational videos pertaining to the butt.