What is anal fisting? Is it safe? How do I prepare for fisting? Sex educator Gigi Engle answers all your burning questions in this anal fisting guide!
With so much misinformation out there when it comes to sex, it's crucial to turn to good sources to get your content before exploring new sexual territory. One of the most important sexual act that needs full, correct, explaining is anal fisting.
Luckily we here at b-Vibe have you covered. Here is everything you need to know about anal fisting, how to anal fist safely, and the mishaps you can avoid with proper preparation and practice.
What is Anal Fisting?
Anal fisting is when one partner inserts their entire hand into the anus of the other. Despite the name, the "fister" does not make a fist with their hands before inserting it into the anal opening. Making a fist would be dangerous (and probably painful).
Instead, when one is engaging in anal fisting, the fingers are fully extended, overlapping over each other to create a sort of mock dildo with the hand.
Anal Fisting for Beginners
The first question we often get "Is anal fisting safe?" Yes, however, it's a more advanced form of anal play and should not be tried by those new to butt stuff. Anal fisting requires communication, anatomical understanding, and a lot of experience.
If you're a newbie, we recommend that you start off with an anal massage, and then progress to anal fingering and butt plugs to get your anus ready for larger objects. Do not attempt to try anal fisting until you're ready emotionally and equipped with enough knowledge and experience to do it correctly.
What's the Difference Between Anal Fisting and Vaginal Fisting?
The most obvious difference between vaginal and anal fisting is that one is in the anus, and the other is in the vagina. Vaginal fisting is largely considered to be easier than anal fisting.
The vagina naturally expands when it and its vulva owner are fully aroused. Think about it: A vagina is able to expand to accommodate an infant's head during childbirth so a hand seems very doable.
RELATED: A Sex Educator's Guide on How to Have a Vaginal Orgasm
While vaginal fisting may seem more manageable, this too is not for beginners. Without proper practice and knowledge, you could cause pain or tears. Fisting of any kind is an advanced form of sexual play.
How to Prepare for Anal Fisting
Anal fisting is super hot, but it is no simple matter. Learn how to prepare for anal fisting with these 3 golden rules:
1. Play Safely and Hygienically
If you're looking to anally fist, you need to be sure you're doing so with the utmost safety. Get prepared so that you're ready to go. First, wash your hands and arms with anti-bacterial soap.
Make sure that your nails are trimmed. Yes, having long shellac nails is cute, but they are NOT good for fisting. Trim those nails!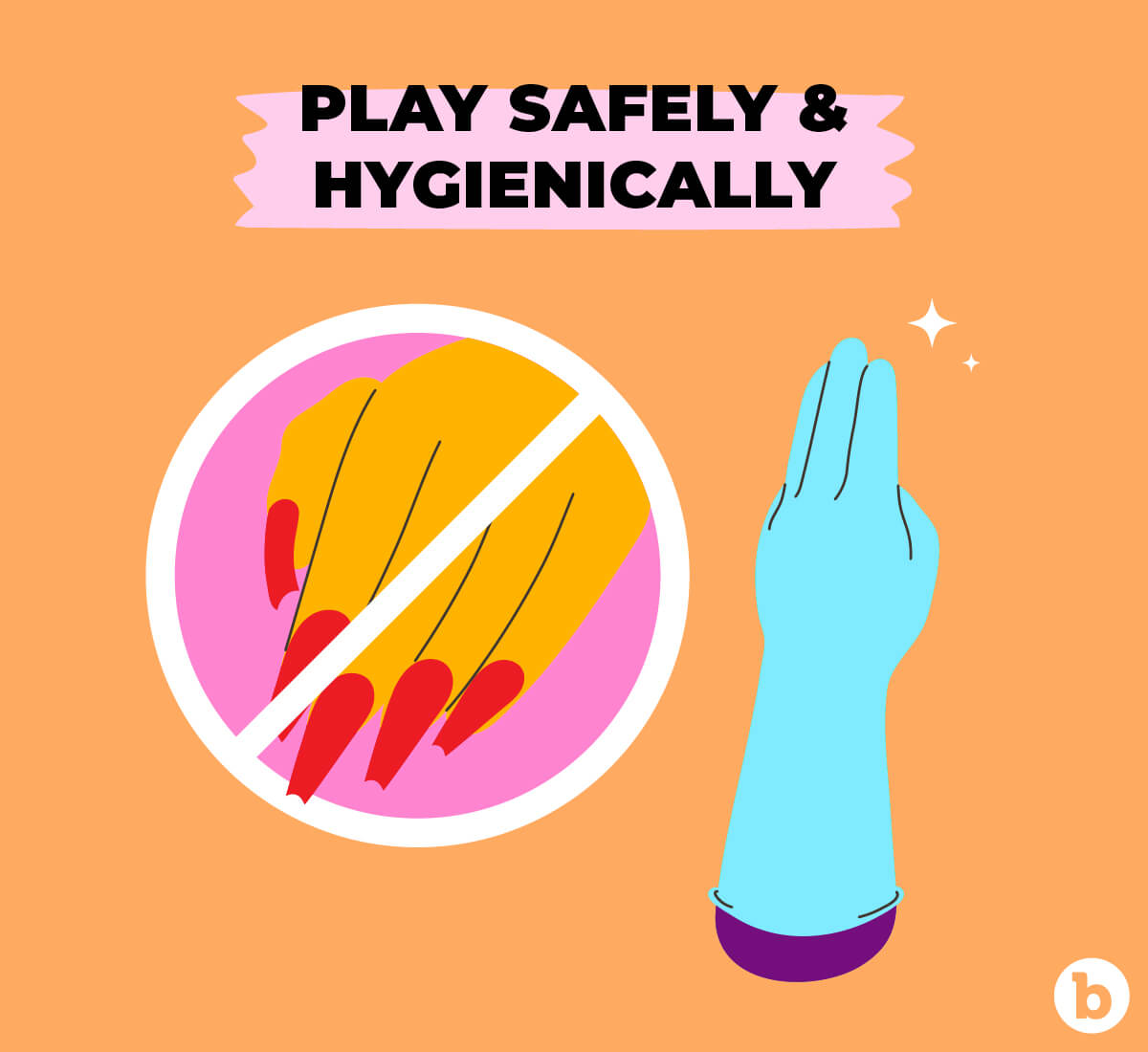 Be sure that your arms are completely bare during this play to minimize the risk of getting fecal matter on your arms.
While the chances of STI transmission are about the same with regular fingering, a whole hand is much larger than a finger so there's an increased risk of tearing. Tears in the delicate anal tissues can mean a higher risk of contracting an STI. If you're worried about this (or, you know, getting poop on your hand), you can totally wear latex gloves while engaging in this play. It can be kind of hot, actually. It's a good way to get a whole doctor/ patient roleplay in on the fisting play.
For the receiver, you want to be sure that you've had a bowel movement within the last few hours before fisting. It isn't essential to use an enema bulb for a 'deeper clean,' but if it makes you feel better (and sexier), go for it! For more on proper hygiene, check out our complete guide on how to prepare for anal.
2. Lube Is a MUST for fisting
Lube is a must in all sexual play, but it's so, so, SO important when doing anal fisting. Your hand is a larger object. The anus doesn't naturally stretch the way a vagina does. Be sure that you are LUBING UP big time. This is not a joke. If you don't use lube, you could end up in the hospital with tears or anal fissures. We know this isn't the sexiest thing ever, but you need to know the facts.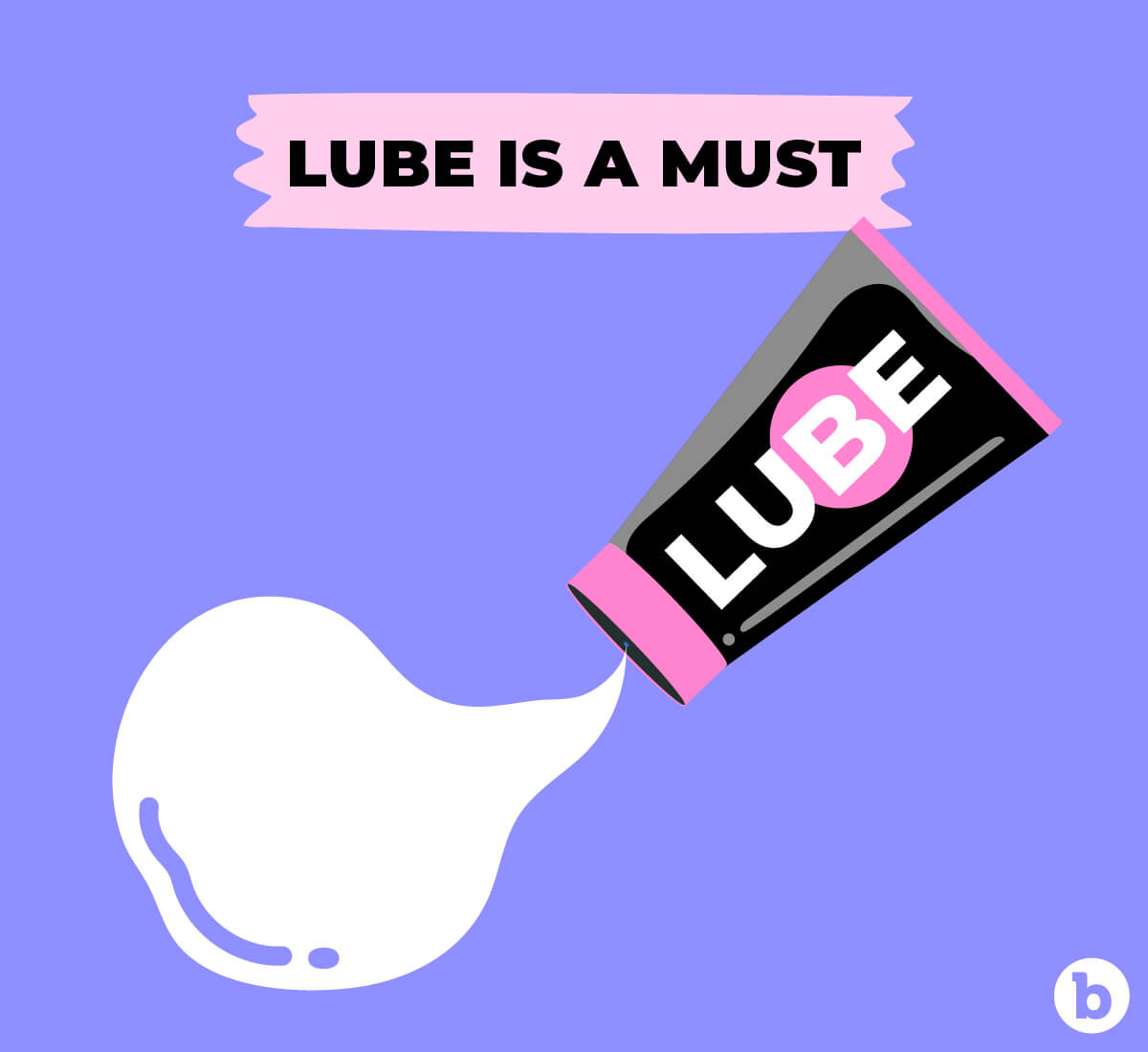 For anal fisting, the best lube is silicone-based lube. Why? Because they're latex-compatible and super slippery. You won't need to reapply as much as you would with a water-based lubricant. Be sure to choose a silicone lube that's as natural as possible. We are obsessed with the System JO Silicone-Based Anal Lube. It's a game-changer for anal fisting. We're also a big fan of The Butters Palm Grease Ultra-Thick Lube.
ANSWERED: Can you use coconut oil as lube?
For other kinds of anal play, we recommend reading this guide on the best anal lube by b-Vibe Founder and certified sex educator, Alicia Sinclair.
3. Communicate, Relax, and Take It Slow
Look, you cannot have good, pleasurable anal play (or sex play of any kind) without a ton of communication. When you engage in anal fisting, be sure you're fully communicating with your partner. It should NOT hurt. If you're feeling pain, stop what you're doing and reassess. Maybe anal fisting isn't working for you today. That's OK. Do something else. Try a butt plug. Maybe you just need a break. That's OK. Take a break. Communication is lubrication.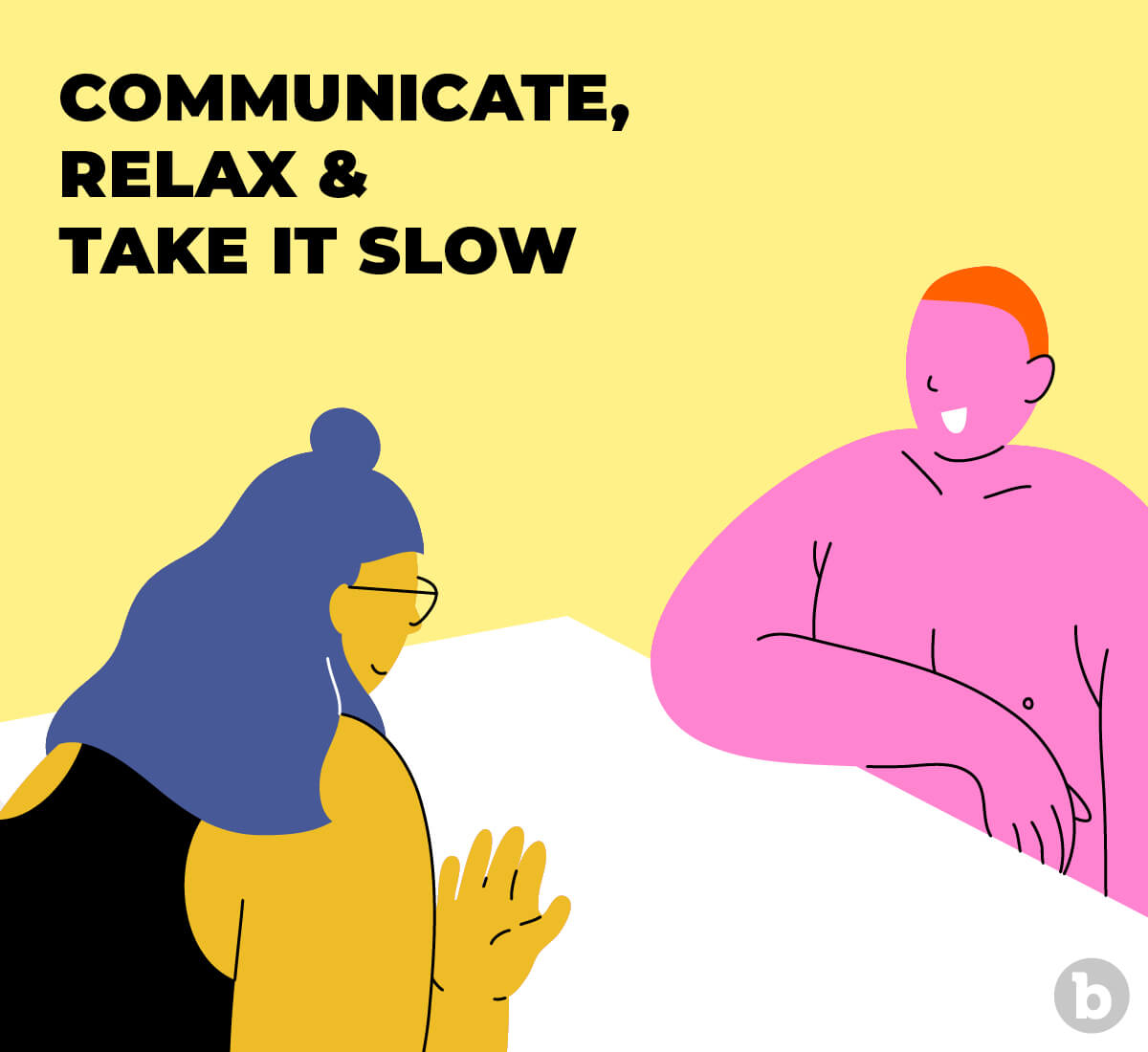 You MUST be relaxed to take something into the anus. Breathe deeply into your body and relax your anus. If your butthole is tightened up, putting something up it will be very painful. Breathe, breathe, breathe.
Do not rush anal fisting. Slow it down. You might be super excited and want to shove a hand or have your partner shove their hand up your butt.
Do NOT do this. Take it super slow, communicate the whole time, and breathe. Remember that if anything doesn't feel right or feels painful, or you decide that you don't want to do anal fisting anymore, that's fine. You have the right to revoke consent at any time, whether you're giving or receiving.
Best Anal Fisting Techniques
All anal fisting techniques should be followed carefully but there's really no such thing as the best position for anal fisting — choose what works best for you. If you're an anal lover, you likely know which position works best for you as a receiver.
The receiver should either lie on their back or side. If they're on their back, draw up the knees, and spread close to the chest. If they're on their side, you might want to place a pillow under your side for extra lift.
If you're playing with a partner, be sure that they are entering your anus slowly. Start with toys — such as an anal dilator or an anal training kit — to get the sphincter muscles stretched and ready to take large objects. Warm-up is super important.
Once your anus feels ready, have them slowly enter your anus with their hand. Once you get past the knuckles, there's no need to "push" any further. The second anal ring will naturally draw the rest of the hand inside.
Once you're inside, you can try a bunch of different things! The giver can make their hand into a fist, which creates an intense feeling of fullness. You can also try curling your fingers toward the belly button to massage the prostate (if you have a prostate). Some people like to remain wrist-deep, but if you're feeling it, the giver can move even further, allowing more of their arm to enter the anus.
Best Anal Fisting Toys
There are even toys that mimic fisting! This can be a great way to first try this kind of play. If you're new to anal, we recommend that you learn how to anal masturbate by yourself first. If you're a butt toy veteran, something bigger might be exciting and new. We here at b-Vibe have an amazing fisting toy that you should add to your must-haves list ASAP.
The Stuffer looks exactly like a hand that is about to fist (it's actually a good model to look at even if you're using a hand instead of a toy). Even looking at it is a turn-on for would-be fisters, tbh. To use it, follow the same fisting instructions as above. Lube it up (liberally, seriously there is no such thing as too much lube during anal), and insert it into the anus slowly.
Be sure the receiver is breathing and their anus is relaxed. Don't forget to warm up with smaller toys beforehand (pun absolutely intended). Once you're ready for the big boys, you can try the 14-inch fist dildo by Doc Johnson.
If you're using your hands, you can always wear gloves! We talked about using gloves as a way to avoid getting fecal matter under your nails or on your hands, remember? Why not take it up a notch with a glove that has different toys on its ends? Check out the Oxballs Finger Play Glove. If anal fisting is something you want to add to the regular menu, you don't want to miss out on these.
Anal Fisting Tips for Aftercare
It's essential that you address your partner's emotional and physical needs after anal play. If you've read our guide on anal sex aftercare guide, you'll know that there are two main types of care:
1. Physical Care
So once you've finished with fisting, it's time for a solid clean up. Both partners should hop in the shower and fully lather up. If you weren't using gloves, be sure to use antibacterial soap to clean your hands and arms, paying special attention to under the nails.
If you were using toys, read the directions and clean them according to the protocol. It's extremely important that you fully sanitize all anal toys after every single use.
We recommend using an anti-bacterial sex toy cleaner along with the UV sterilizer pouch for good measure. You'll probably want to wash your sheets and any towels that you used after engaging in anal play. Going to sleep in sheets that were exposed to fecal matter is never the best plan.
2. Emotional Care
Emotional care is just as important when it comes to anal fisting. This is an intense sexual experience and it can evoke a plethora of different feelings. You might feel amazing, you could experience shame or embarrassment, or even sadness. It doesn't mean the experience wasn't wonderful, it's just that sex is a very emotional act and when we're exploring it, a range of emotions can come up.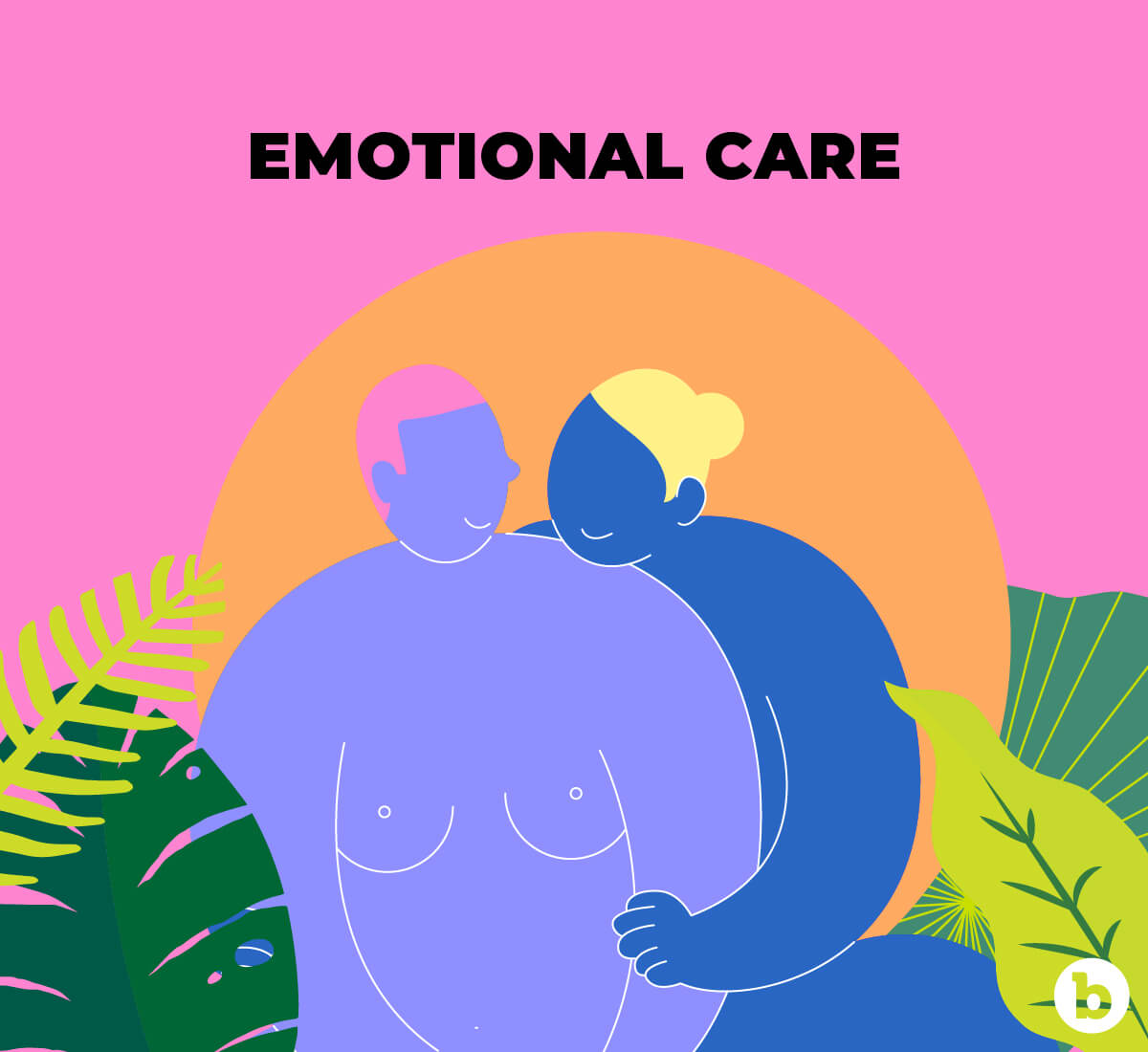 Take time to cuddle and reconnect with your partner. Talk about what worked and what didn't. This is a practice and it takes trial and error to find the perfect fisting experience. Take care of each other emotionally and you'll both feel better giving this play another try.
- Gigi Engle is a certified sex coach, educator, and author of All The F*cking Mistakes: A Guide to Sex, Love, and Life. Follow her on Instagram and Twitter at @GigiEngle.
.
Enjoyed reading this anal fisting guide? Check out our fanny-tastic takes on anal training, analingus a.k.a oral sex on the anus, the best anal sex positions, and prostate orgasms. Not a fan of words? You'll love our Butt Stuff Basics video series!