Sticking to your usual tried and true sex positions can feel comfortable and reliable, and it's easy to fall into a routine of having sex the same way each time. Spicing up your sex life can be as simple as figuring out new ways to fit your body together with your partner's to create new, sexy sensations. Check out our favorite new sex positions to bring your sexploration to the next level.
Note: These sex positions or variations of them can be performed vaginally, anally, with a penis, with hands, or with a strap-on sex toy. Try different twists to make them work for your sex, regardless of gender or anatomy!
The Lap Dance Sex Position
The Lap Dance sex position brings focus on to the receiver and gives them space to run the show. This position starts with the giver sitting in a chair (preferably with no arms) or at the edge of the bed, and the receiver sitting on top of them, facing away.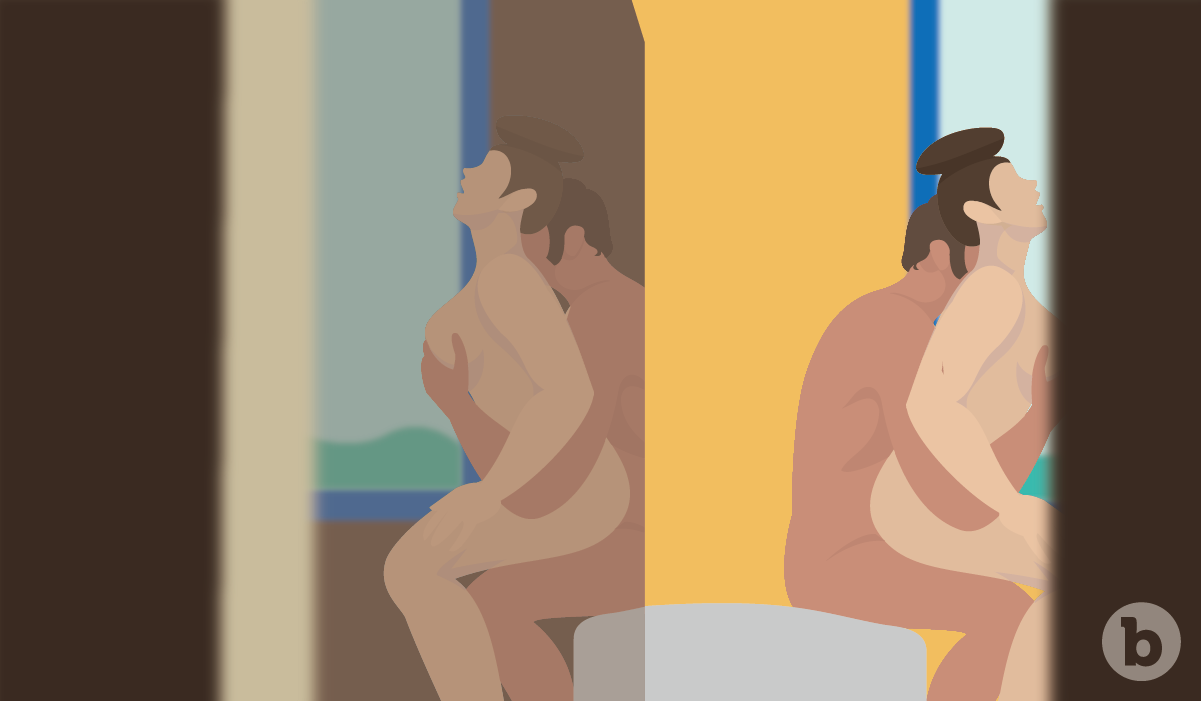 Though it's a variation of the "Reverse Cowgirl" or "Reverse Cowboy" position, in the Lap Dance position both partners are sitting up. In this sex position, the receiver can choose to either grind their crotch on their partner's thighs, sit on their partner's lap while they stimulate themselves in any myriad of ways, or lower themselves onto their partner's penis or dildo for vaginal or anal penetration.
Sex positions like the Lap Dance, in which the receiver is on top, allow for the receiver to control the depth and angle of penetration and to have full access to their own genitals and chest. They are also great for incorporating a Le Wand Massager for external stimulation during penetration.
The Spooning Sex Position
For an intimate session where you're holding your partner and making full-body contact, try the Spooning position. As the name implies, both partners are laying on their side in this position and facing the same direction, just like you would when you're spooning in bed, with the receiver as the "little spoon".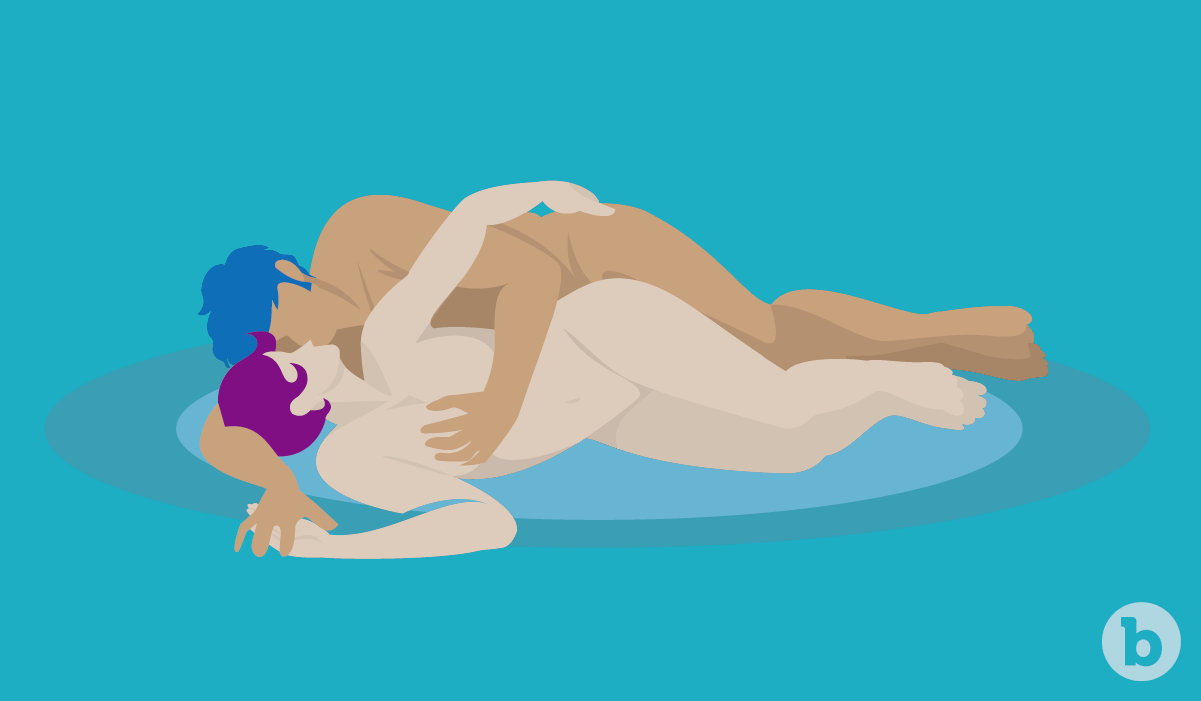 This position is great for longer sessions, mutual masturbation, or in between more active sex positions because it helps preserve energy and take the pressure off your joints. It's excellent for allowing the giver access to explore their partner's body with their hand and to hold them close while thrusting.
The Spooning sex position, which can be either anal or vaginal, usually leads to more shallow thrusting. For more variety and to hit more spots while laying side by side, shift your bodies into different angles. You'd be surprised how many new angles you can reach when you're not standing up and competing with gravity!
The G-Whiz Sex Position
This classic twist on the face-to-face (aka Missionary) position elevates the receiver's pelvis and creates a great angle for reaching the g-spot or p-spot. To achieve this, the receiver puts both legs on the giver's shoulders to raise their pelvis.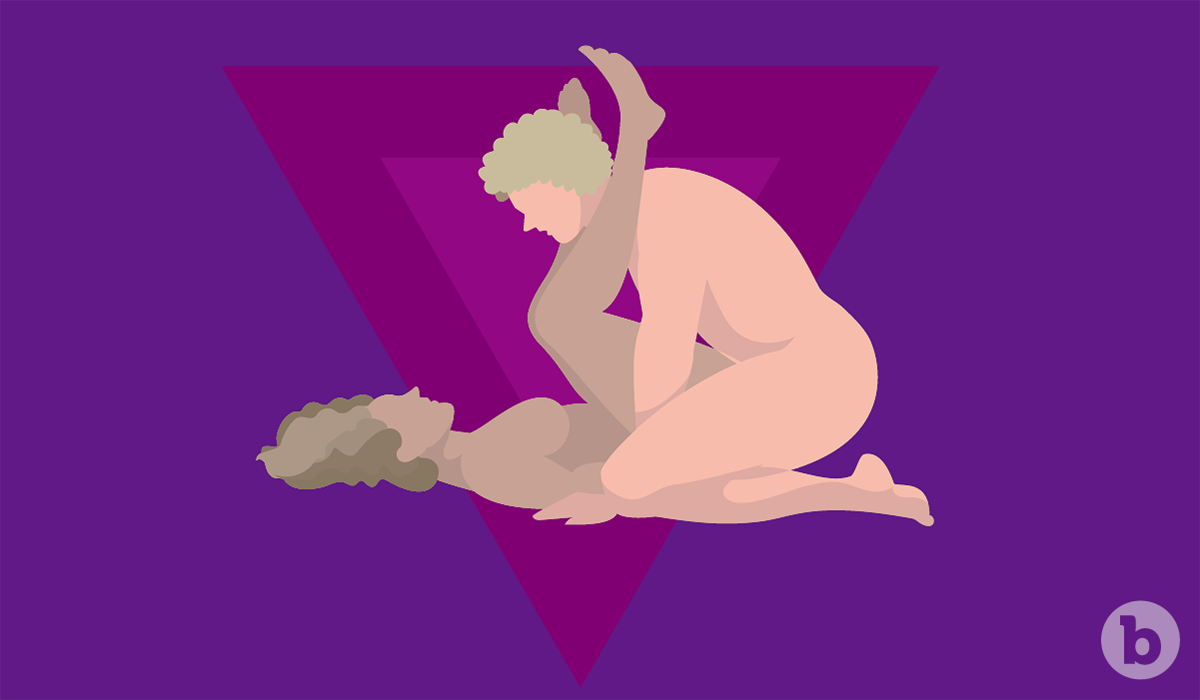 Sex positions like the G-Whiz allow for direct eye contact and allows the giver to have more control over the speed and depth of thrusting. It's a versatile position for both vaginal and anal penetration. To help maintain this position, prop the pelvis by a putting a position pillow or a stack of regular pillows under the receiver's butt. This is a great position for incorporating a vibrating butt plug, such as the b-Vibe Novice Plug for receivers who have a vulva.
The Cradle Sex Position
Another great face-to-face sex position is The Cradle. This sitting position is especially intimate and warm.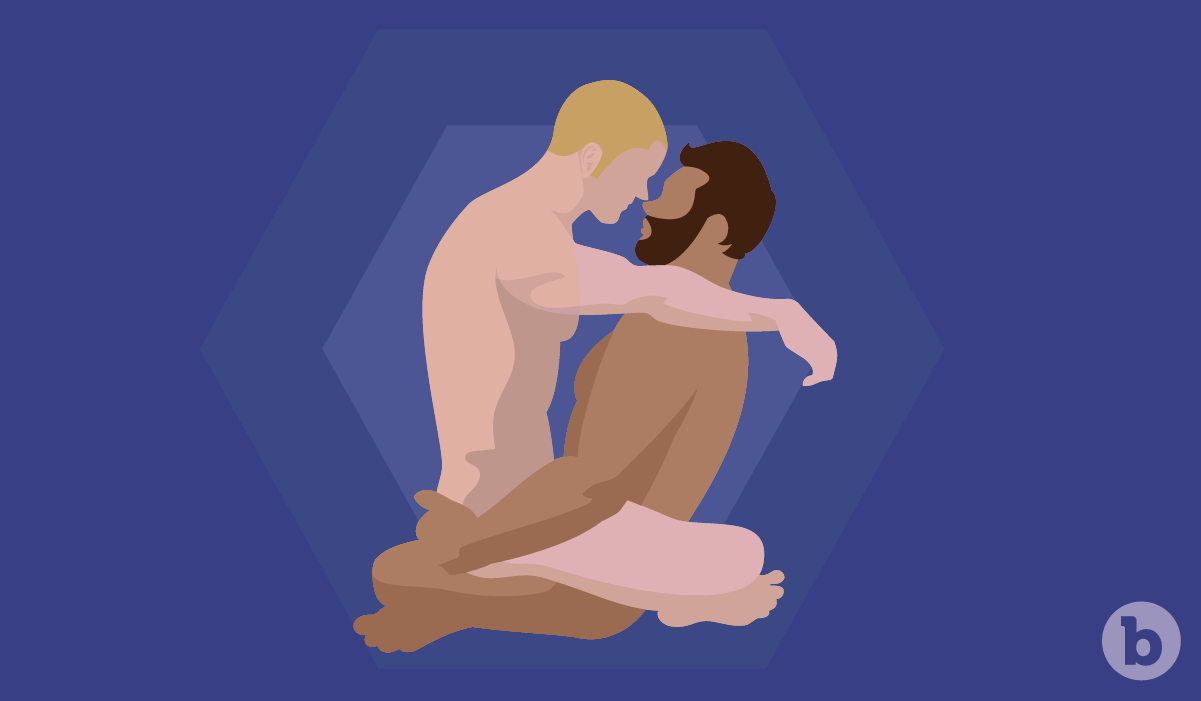 To get started, the giver sits in the middle of the bed, facing their partner, and the receiver does the same. They wrap their legs around each other, with the giver's legs on the outside and the receiver's legs on the inside. In this position, the giver is able to insert their penis or dildo into the receiver's vagina or anus for very shallow penetration.
Low-impact sex positions like The Cradle focus more on rocking back and forth in unison rather than hard thrusting. It's a great warm-up position, allowing for more closeness and a slow build-up of sensation.
The Facedown Doggy Sex Position
Doggystyle is a classic position for both anal and vaginal orgasms for good reason, and this variation on the Doggystyle, in which the receiver's face and shoulders are down on the bed, incorporates and expands upon those perks.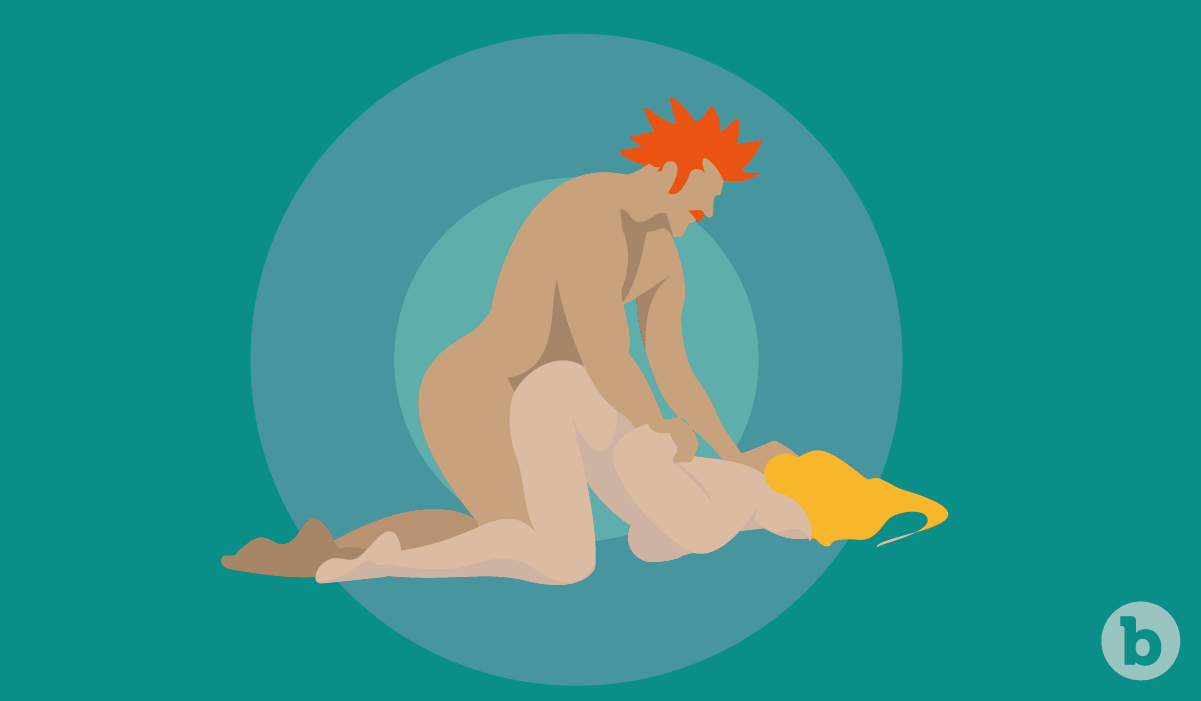 Facedown Doggy allows the receiver to control the depth and intensity of penetration more easily than sex positions in which their pelvis is pressed against a wall or bed. It provides a clear view of the vagina or anus to the giver for easier insertion, it gives the giver access to the receiver's hips for leverage in thrusting, and their butt for spanking, slapping, kissing, or caressing. Having the receiver's face pressed all the way down changes the angle of penetration, so unlike many other sex positions that focus on g-spot or p-spot stimulation, this position angles upwards to stimulate different parts of the anatomy.
ANSWERED: What does a prostate orgasm feel like?
For folks who have vaginas, this position creates a better angle for stimulating the posterior fornix, applying pressure upward, towards the rectum, for a completely different sensation. Try incorporating these new sex positions into your repertoire to further your sexual exploration with your partner. Or make up brand new sex positions that work for you! There's no right or wrong way to have sex so long as everyone's having fun.