Give the gift of anal pleasure this holiday with anal sex toy treats! Here's my Ultimate Booty Gift Guide 2022:
Gifts for the booty curious.
Is your partner new to anal play? Give them a worthy intro to anal pleasure by training the muscles of the anus using small butt plugs and thick lube. These butt plugs have soft rounded tips, a flared base (so you don't lose it in the ass!) and are made of body-safe materials:
1. The Vibrating Snug Plug is great for curious anal beginners. Its curve-based and rounded shape makes it comfortable to keep inside the booty while you do other sexy activities with a partner.
2. The Beginner Butt Stuff Bundle includes everything you need to get started with butt stuff; including a long-lasting water-based lube, an organic toy cleaner, and two small plugs: the Novice Plug and the Snug Plug.
3. This Anal Training Kit has everything a committed booty newbie needs to get started with anal training and comes with anal hygiene prep tools. It includes a lube applicator, three butt plugs that graduate in size, an enema bulb, and b-Vibe's complete guide to anal play.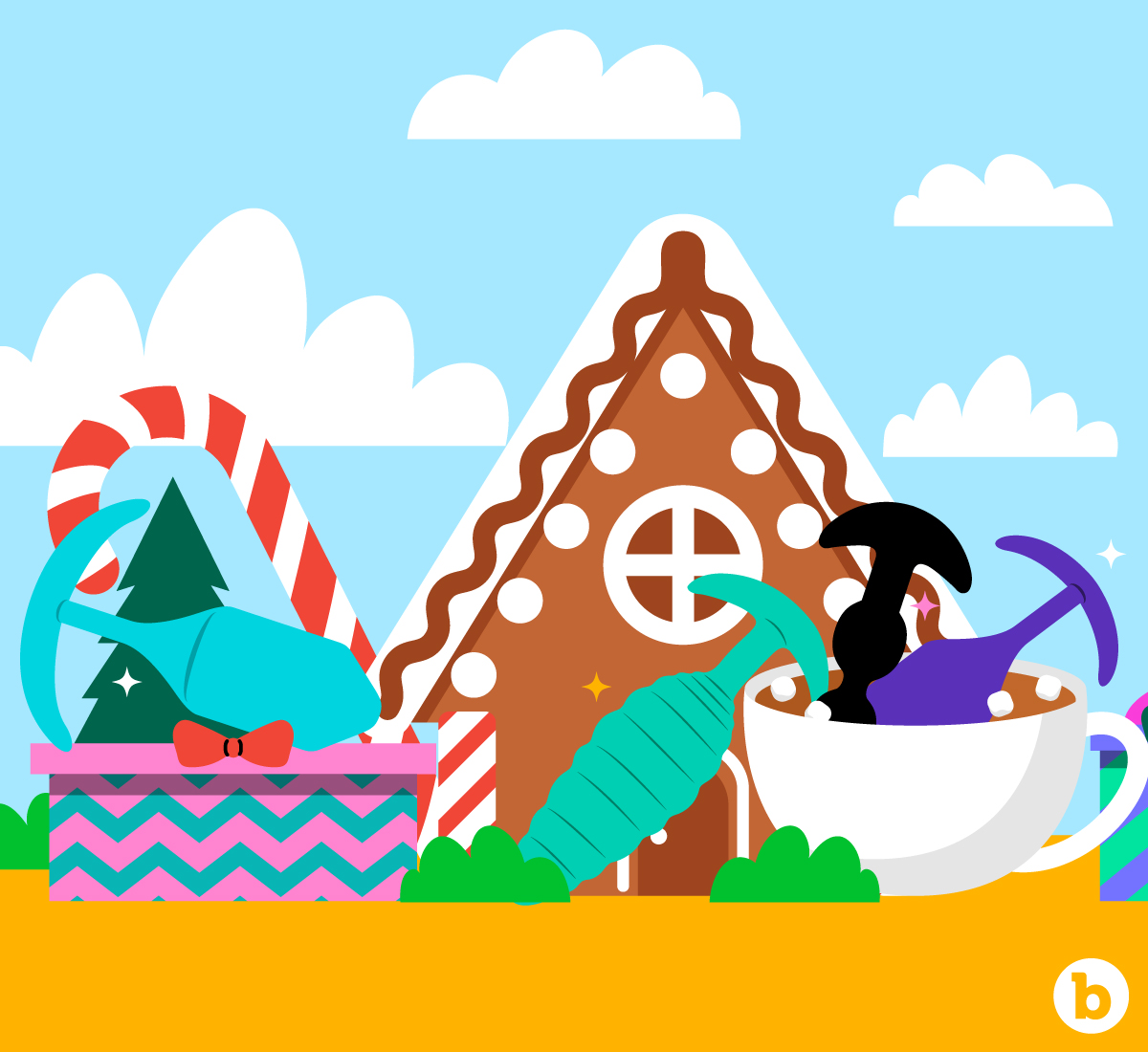 Ideas for intermediate booty pleasure.
If you're buying a gift for an experienced anal receiver, these anal toy gifts will delight their ass with unique textures and sensations:
1. Give the gift of fashion and pleasure with the limited-edition Tie Dye Rimming Plug. This beautiful butt plug has a strong vibration that makes it feel like you're getting your ass eaten and penetrated at the same time! The set comes with all kinds of tie-dye goodies.
2. Smooth butt toys are great for anal pleasure at any level, but textured (and vibrating!) butt plugs add unique ways to massage the anus. The Texture Plugs Bundle gives you three options for anal stimulation with unique shapes. Explore fun sensations through twisting, rotating and thrusting these butt plugs designed with grooves and curves for anal massaging.
3. The XL Players Bundle includes sex toys for the intermediate to advance bums. If the receiver has already had some anal play experience and knows what they like, this bundle can deepen their anal pleasure. It includes two remote-controlled plugs: the Cinco Anal Beads and the Rimming Plug XL.
Presents for prostates.
Prostate play can be fun during masturbation or with a partner. As a pleasure spot for penis owners, the prostate can be stimulated externally or internally using sex toys designed for prostate pleasure like:
1. The Powerful Prostate Set is versatile with its powerful wand and attachment for prostate pleasure. This wand style vibrator can also be used on anybody to stimulate other sexy spots. Check out the Complete Le Wand Pleasure Set for more ways to play!
2. Explore the pleasure of pegging. The Pegasus 6" P-spot and G-spot Vibrating Dildo Set has everything you need to get started with strap-on (anal) sex, and it packs a wireless remote control for the dildo.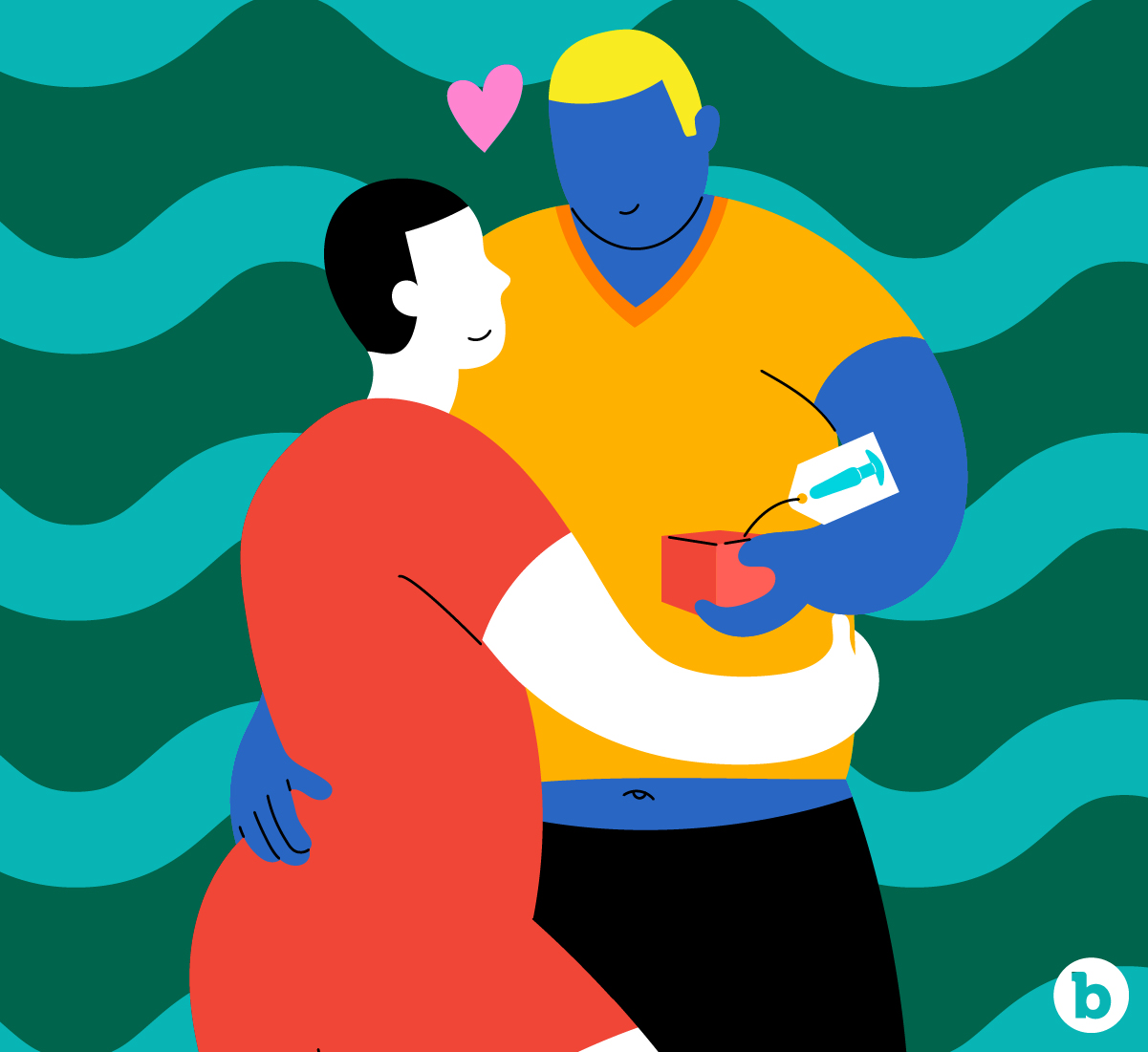 Anal pleasure for couples.
Discovering anal pleasure together can be intimate and intimidating. Sink into your bum exploration with these gifts:
1. Anal sex is most pleasurable when the body is relaxed and erogenous zones are stimulated. This Anal Massage and Education Set has sex toy bits that can be used to arouse any body. The Le Wand Petite vibrator is a powerful full body and genital massager, so you have options to stimulate the butthole, perineum, clitoris, vagina and anus!
2. Finding the right position for anal pleasure varies from body to body. Support your anal receiver's body with the Deluxe Inflatable Sex Ramp. Ramps help you prop up the body to get the best angles for pleasurable anal penetration.
Treat yourself and mASSturbate.
Be your own sexy secret Santa! Anal masturbation is a great way to get to know what booty pleasure means for you and to train your anal muscles to relax through stimulation.
1. Triplet Anal Beads are designed to comfortably massage the walls of the anus to increase arousal. Blend your self-pleasure by lubing up the beads and inserting them in your anus, while using the remote to control the vibration, leaving a hand free to play with other parts of your body.
2. When there's no willing and available mouth around to eat your ass, try a Rimming Plug Petite to get sensations from penetration AND feel like you're getting oral to anal pleasure.
3. Take your time while you're playing alone and warm up to a medium-sized plug like the Trio Plug. This smooth and easy-entry butt plug has three powerful vibrating motors that extend vibration deeper into the anus and when on high vibration levels feel like pulsing and thumping.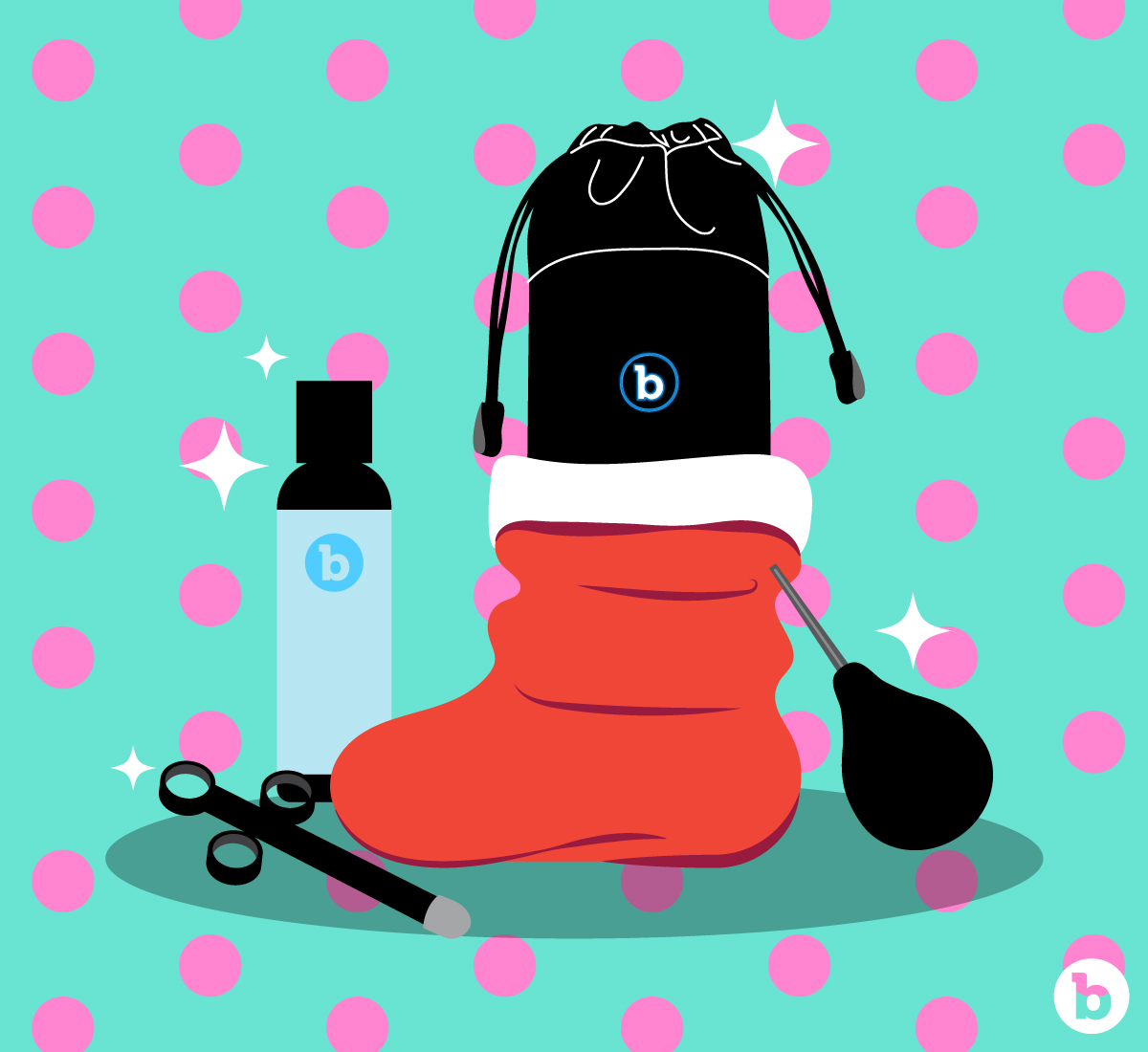 Stuff your stocking (and anus) with anal accessories!
Hygiene and discomfort are common issues that get in the way of anal pleasure. Show some bum love with anal accessories that smooth out any shame and bump up the pleasure potential:
1. Prepare for anal sex using the Classic Enema Bulb Set with warm water only to get a deep clean after your last bowel movement.
2. The Lube Applicator Set is great for preparing for penetrative sex. It has a smooth tip that slides inside easily, to apply lubrication deeper inside the anus or vagina.
3. The Natural Water-Based Lube is a must-have for anal play. The anus isn't self-lubricating, so it's important to have a thick and long-lasting lube. This lube is compatible with silicone sex toys and latex condoms.
4. Use the UV Sterilizer Pouch to keep you and your toys healthy. Pop sex toys in the pouch for three minutes to get rid of any dangerous butt bacteria.
Make the gift of pleasure personal.
Buying sex toys for someone else can be intimidating and exciting. Make the pleasure personal and think about what colors and fantasies your partner enjoy. If you're unsure, text them three fantasy scenarios and ask them which two most excite them.
Consider adding yourself in as the sex bonus gift by pairing your sex toy with a pleasure promise. Do the anal beads come with a sensual massage from you? Does the prostate toy include a sexy shower together? Put your pleasure promise in a card, on the tag or get creative and make your own coupon that your partner can redeem for their bonus gift.