Hole, Hole, Hole, Merry Christmas!
When you think about the holiday season, you likely think of sitting by the fireplace, awkward office parties, and exorbitantly-priced plane tickets. You probably don't think of butts. But we here at b-Vibe would like to change that.
The thing is, butts are actually in line with the holiday spirit. Think about it. What are the holidays all about? First, they're about spending quality time with your loved ones. Second, they're about showing your loved ones how much you appreciate them.
One of the best ways to spend quality with your beloved sexual partners is to get naked with them. Duh. As for appreciation? It's high time you show your sexual partners how much appreciate their booty. I bet your partner's booty doesn't get nearly as much attention as it deserves.
That's why we came up with Butt Sex Coupons to gift your sexual partners this holiday season. These 10 coupons will give your partner's booty, and yours, for that matter, the love and adoration it deserves.
Enjoy!
Butt Sex Coupon #1 — Christmas Feast
With this coupon, the two of you get to eat each other's booties like glazed hams. All too often, when we perform analingus (AKA ass eating), it's part of foreplay. Because of this, we may rim our partner for a minute and then move on. With this coupon, eating ass is the main course. It's not a snack; it's the whole dam meal. And the best part? With this coupon, you both get to rim and rim your partner. It wouldn't be fair if just one of you got to have all the fun!
Butt Sex Coupon #2 — Stuff Me Like A Christmas Turkey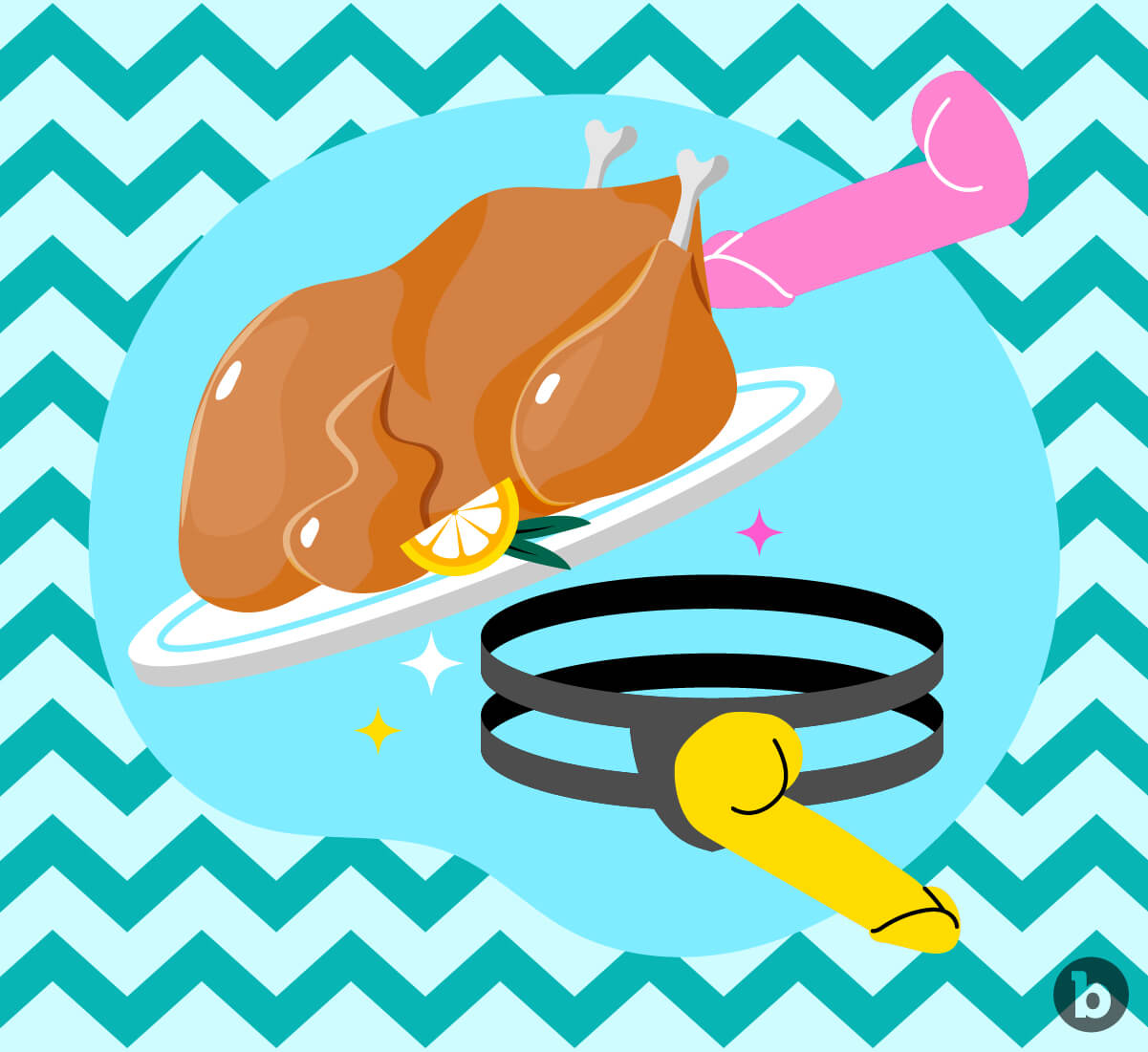 Is anal sex on the menu these holidays? Why yes, yes it is. With this coupon, your partner gets to plow you in the booty all night long. Whether it's with a penis, strap-on, or dildo, you better be ready because your partner is getting up in there. If you're the top in your relationship, and your partner wants to get stuffed, no worries. We're not picky. You can go ahead and stuff your partner's booty instead.
PRO TIP: If it's your first time having anal sex, we recommend talking to your partner about anal first!
Butt Sex Coupon #3 — A Bootyful Mistletoe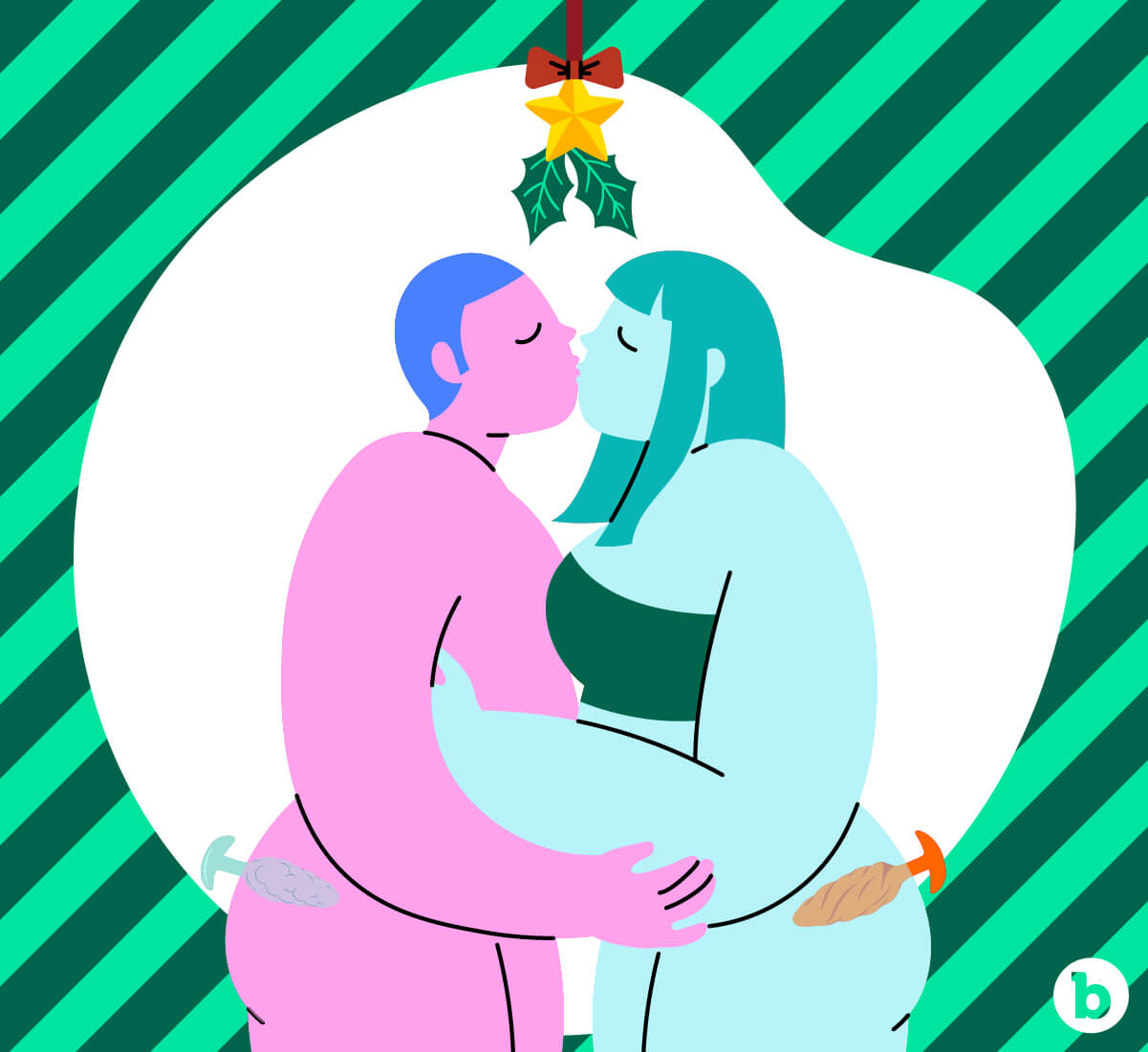 There's something adorable about getting caught under the mistletoe with your crush. It's so... wholesome? Well, not this version. With the Bootyful Mistletoe, you make out with a full booty. You and your partner have anal toys inside of you while you kiss. Bonus points if you can thrust your partner's toy in and out of them while you're making out.
Butt Sex Coupon #4 — Spank Me, Santa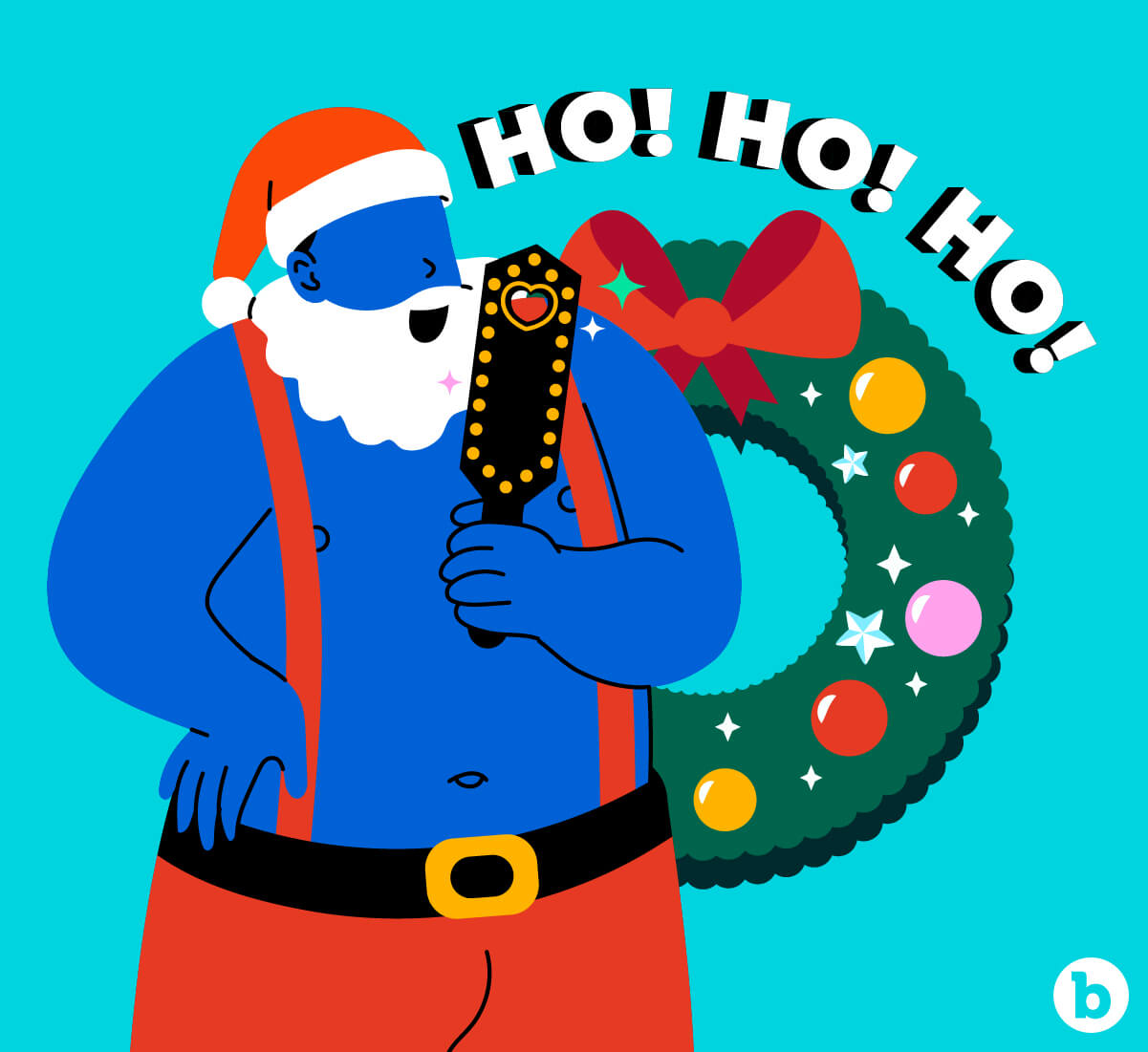 You've been a naughty little troublemaker, haven't you? That's why Santa gets to spank you with this coupon. Your partner can use their hands, or if you're feeling kinky, have them whip out a paddle or leather crop. (Of course, you can also spank their booty instead.)
Butt Sex Coupon #5 — A Merry Massage from Mrs. Claus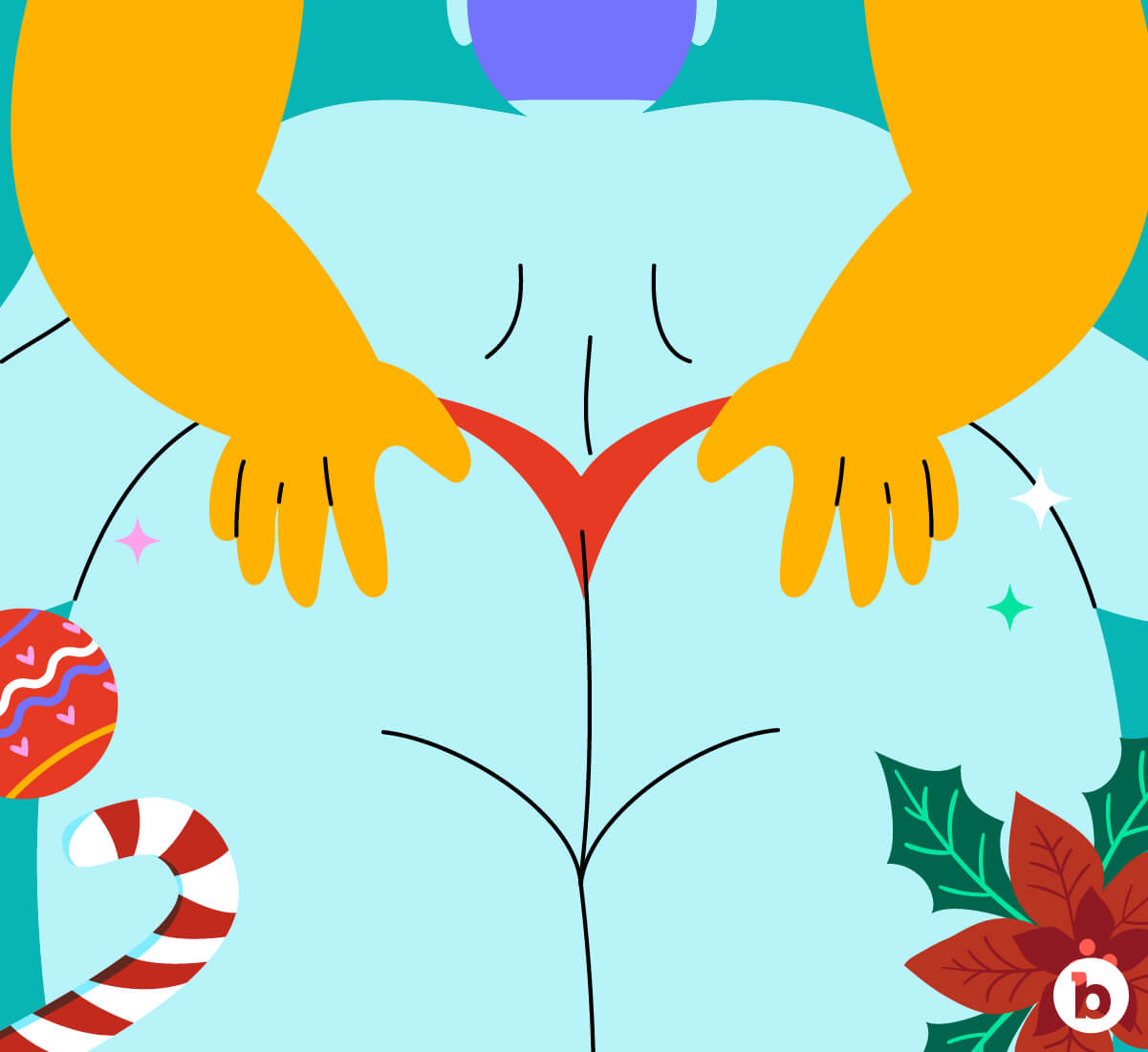 Most masseuses steer clear of the butt when giving a rub down. Or, they solely focus on your cheeks. With this coupon, you give your partner a full ass massage. Start with the lower back, then the legs, and finally end at the butt. Start with those glutes, and then slowly work your way inward, massaging their crack and gently teasing the external portion of the anus. (If you do it right, they'll be begging for more time by the time you finish!)
Butt Sex Coupon #6 — A Butt Plug Present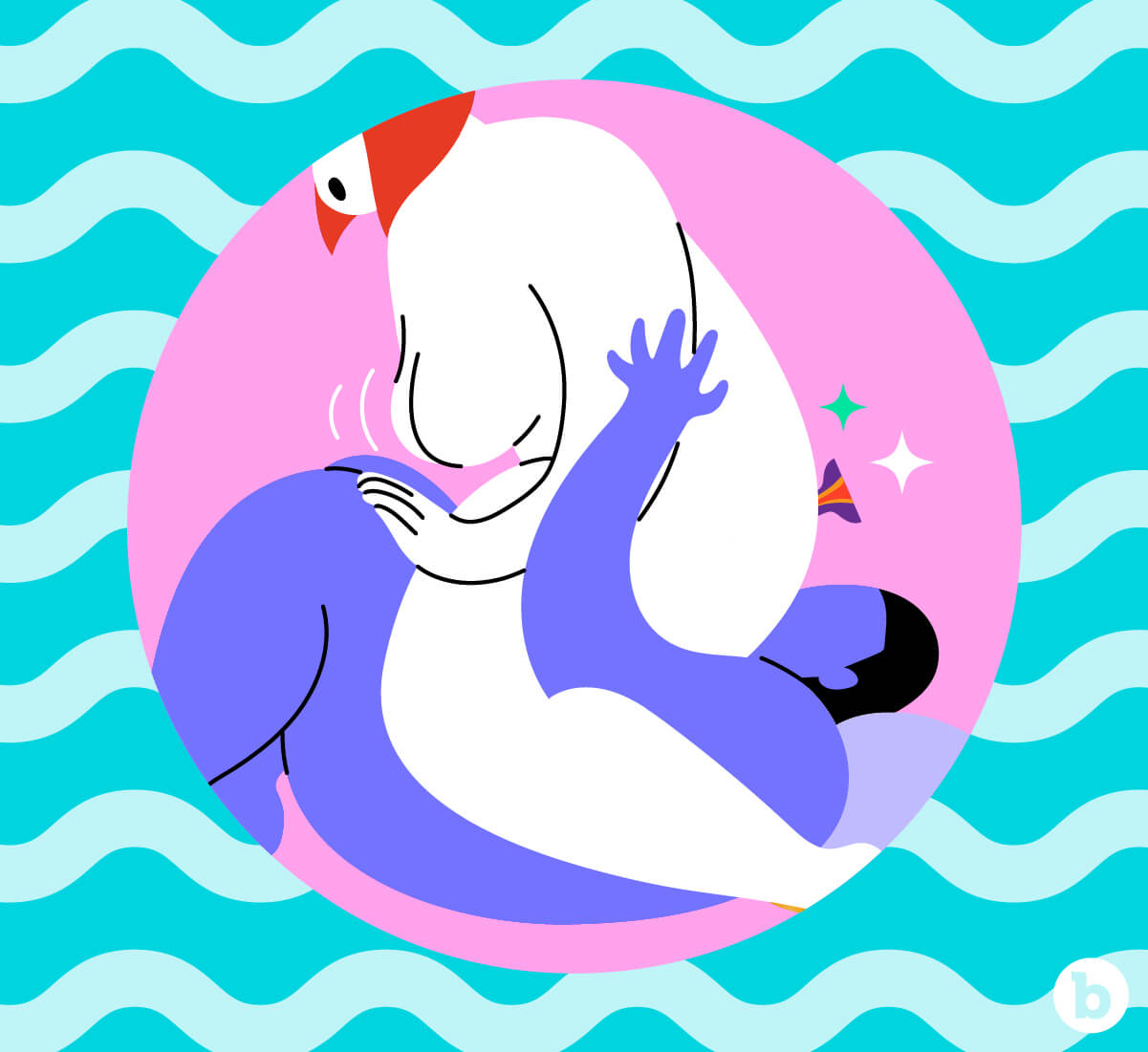 Surprise your partner with a new butt plug! Might I suggest b-Vibe's flagship product, the Rimming Plug 2?) Have one ready, so when they pick this coupon, you can gift them their new anal toy. Then, of course, don't just give them the butt plug. You're going to have to help them try it out. You can have vaginal sex with a butt plug in, or give them a blow job that'll have them screaming so loud, the elves in the North Pole will hear them.
Butt Sex Coupon #7 — Saint Nicholas' 69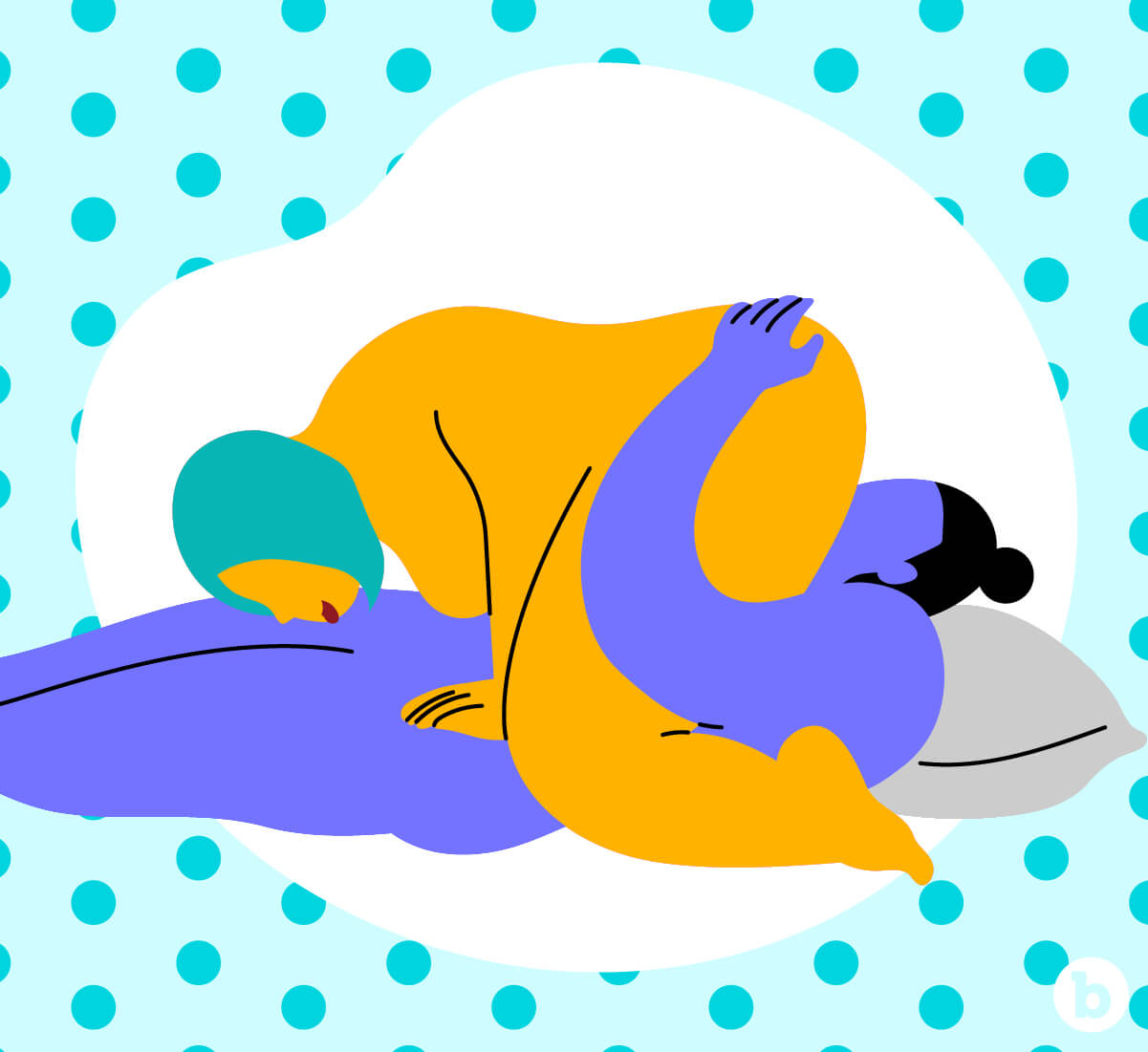 We all know what a traditional 69 sex position is. The Saint Nicholas' 69 is a twist on the old classic. Instead of orally stimulating your partner's penis or vagina while they orally stimulate yours, you go ahead and eat their booty while they orally pleasure your genitals. (Pro tip: Start with them sitting on your face reverse cowgirl, and from there, they can bend over to suck/lick you.)
REVEALED: The best positions for anal sex to try this year!
Butt Sex Coupon #8 — Angelic Anal Bead Ass Play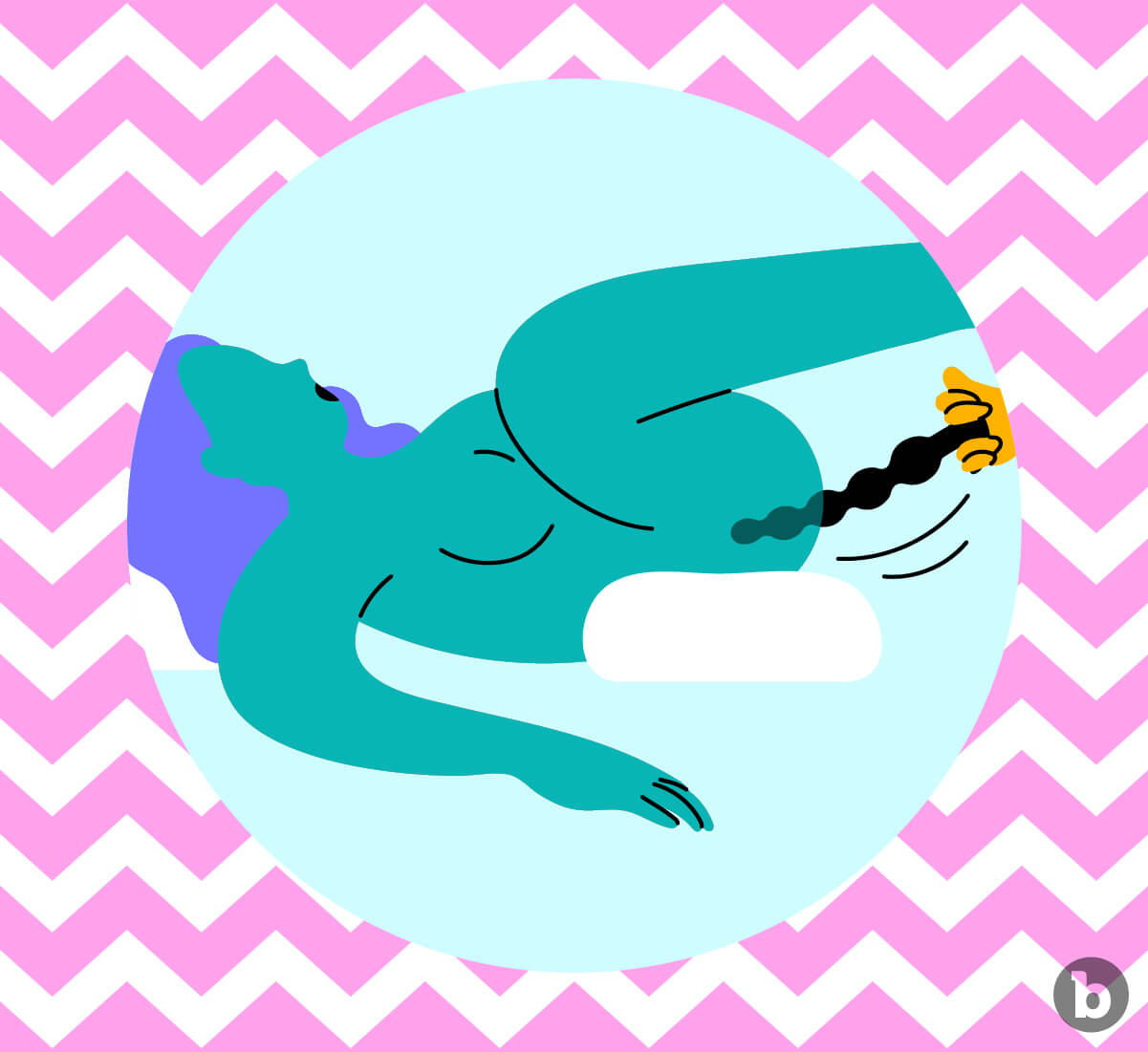 Have your partner lie on their back and go ahead and slowly insert either the Triplet Anal Beads or Cinco Anal Beads. Have fun popping the balls out of your partner one by one. (Anal beads, unlike butt plugs, aren't made to sit inside the rectum. They're supposed to be moved in and out.)
Butt Sex Coupon #9 — A Festive Fingering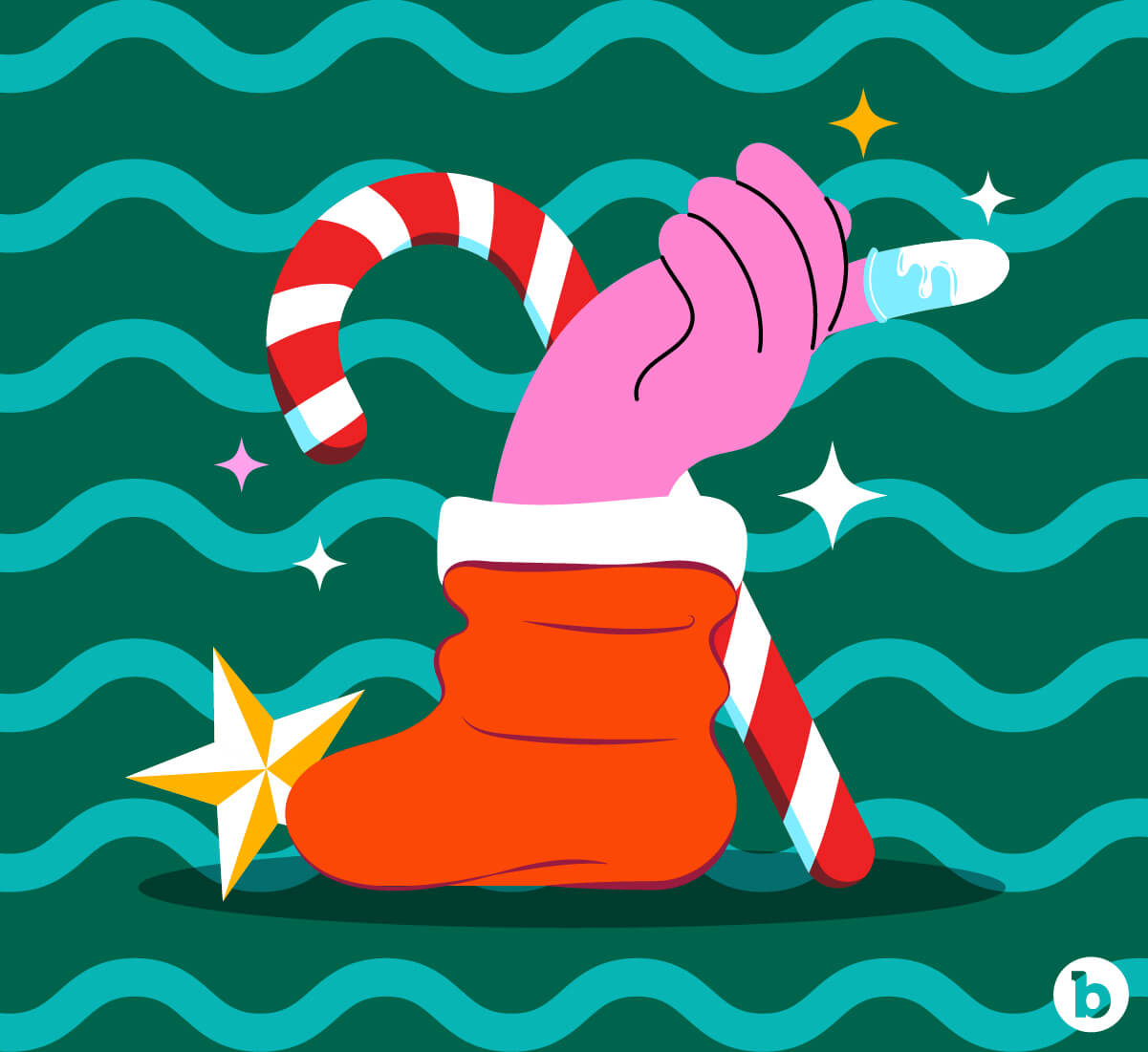 Make sure your nails are cut and filed down because you get to finger your partner (or let them finger you) with this coupon. Really get on in there and massage the prostate, if your partner has one. If not, might I suggest stimulating your partner's clitoris while you finger their anus?
MASTER: The best anal fingering techniques to orgasm time and time again!
Butt Sex Coupon #10 — Santa's Little Helper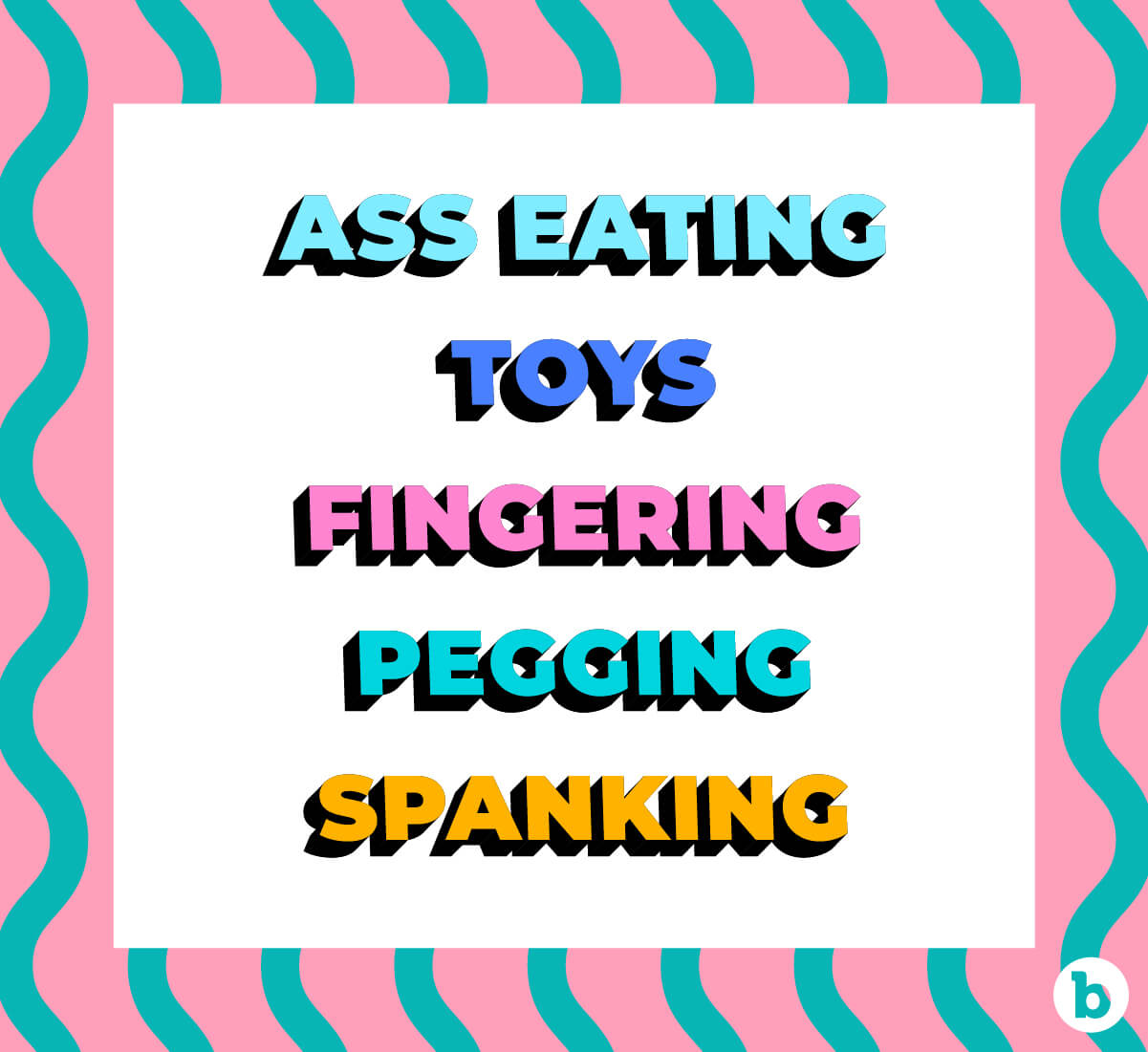 The last butt coupon on the list is none other than Santa's choice. Your partner gets to pick whatever it is they want to have done their booty. Pegging, fingering, toys, and spanking! They're all on Santa's list.
.
Loved these butt sex coupons idea? Subscribe to our YouTube Channel for more videos by Zachary Zane or head on over to Anal Play 101 for the most complete guides on butt sex!