As much as we may want to go out and hook up with a wide range of folx, sexual health, relationship arrangements, or just distance can get in the way of orgy organization. Luckily, there's virtual sex! Not sure where to start? Experienced virtual sex partygoer and host, Zachary Zane, is here to guide you through it all.
Is virtual sex (or digital sex) as good as IRL sex? Let's be real... no, but I think it's wrong to compare the two. It's a completely different experience that you can appreciate for the novelty. It's also a way for you to be intimate with multiple people simultaneously while embracing your inner pornstar —all from the comfort of your own home!
In case you're not super familiar with how to a virtual orgy, don't you worry, I've not only attended a number of them, but I've actually hosted quite a few. So without further ado, here's everything you need to know and do before attending (or hosting) a virtual sex party.
Get those buns ready for the big screen.
We don't want to look like a vampire who hasn't seen the light of day. We need to get some sun on those buns!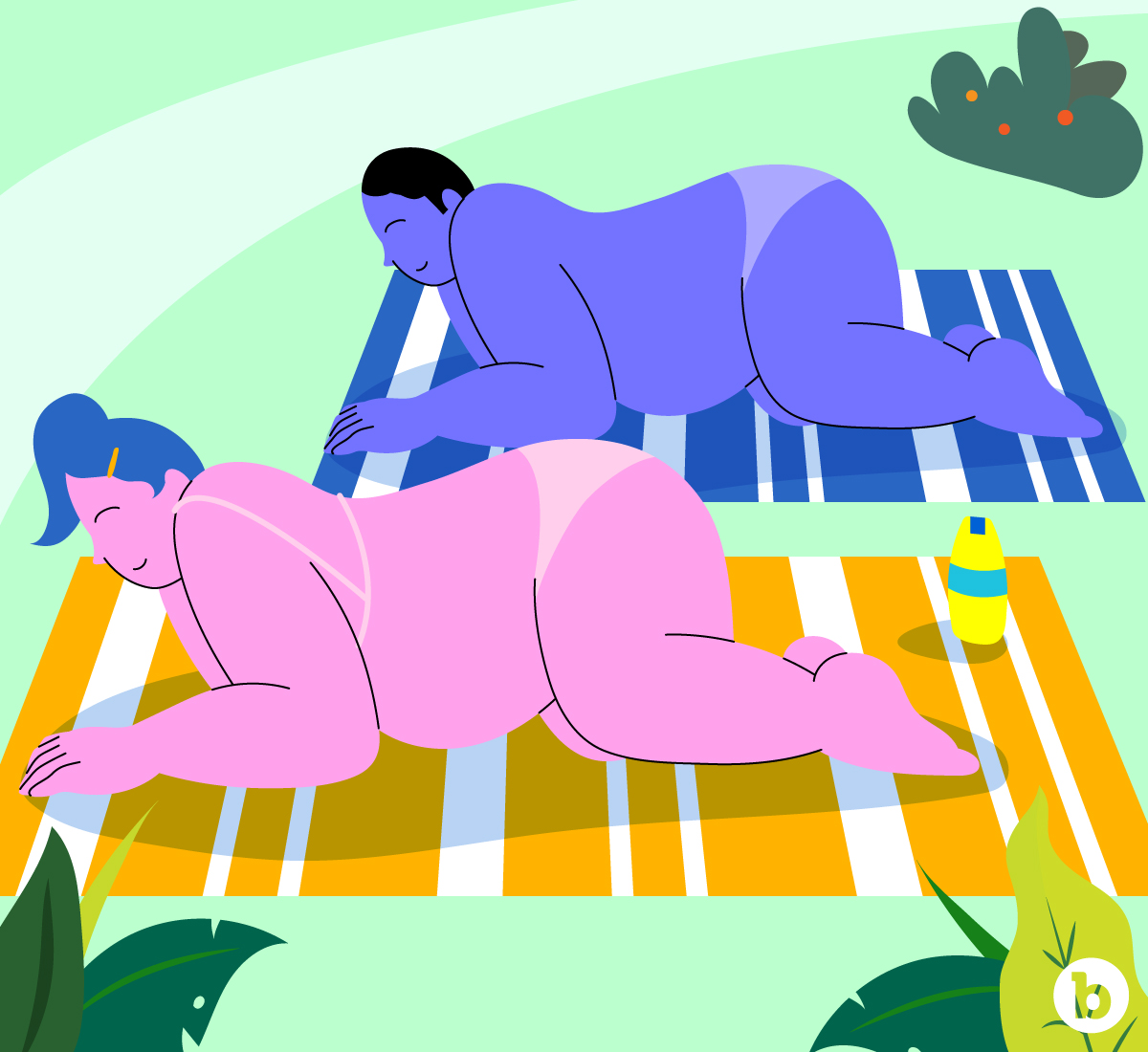 Your best bet is heading to a park in your cute little bathing suit that reveals your booty. If you're feeling like more of an exhibitionist and live near one, head to a nude beach, so you can get those buns nice and toasty without that bikini or speedo line. Of course, wear sunscreen. You know your body and skin better than anyone, so get the SPF you need. You don't want your butt peeling when you're on camera!
Need a step-by-step guide on how to get your butt ready for ready? Check out the best Butt Care Tips by sex educator, Gigi Engle.
Prep for the virtual sex party.
Obviously, it differs if you're hosting a virtual sex party or attending. If you just want to attend, I know that the New Society For Wellness (NSFW), Playscapes, and Inferno are still having them.
If you're hosting, you'll want to set up a virtual meeting. Zoom has technically banned virtual orgies, but you can move to Houseparty or Skype or any other video conferencing app. (If you do happen to use Zoom, just don't put "VIRTUAL SEX PARTY ORGY" as the title of your meeting...)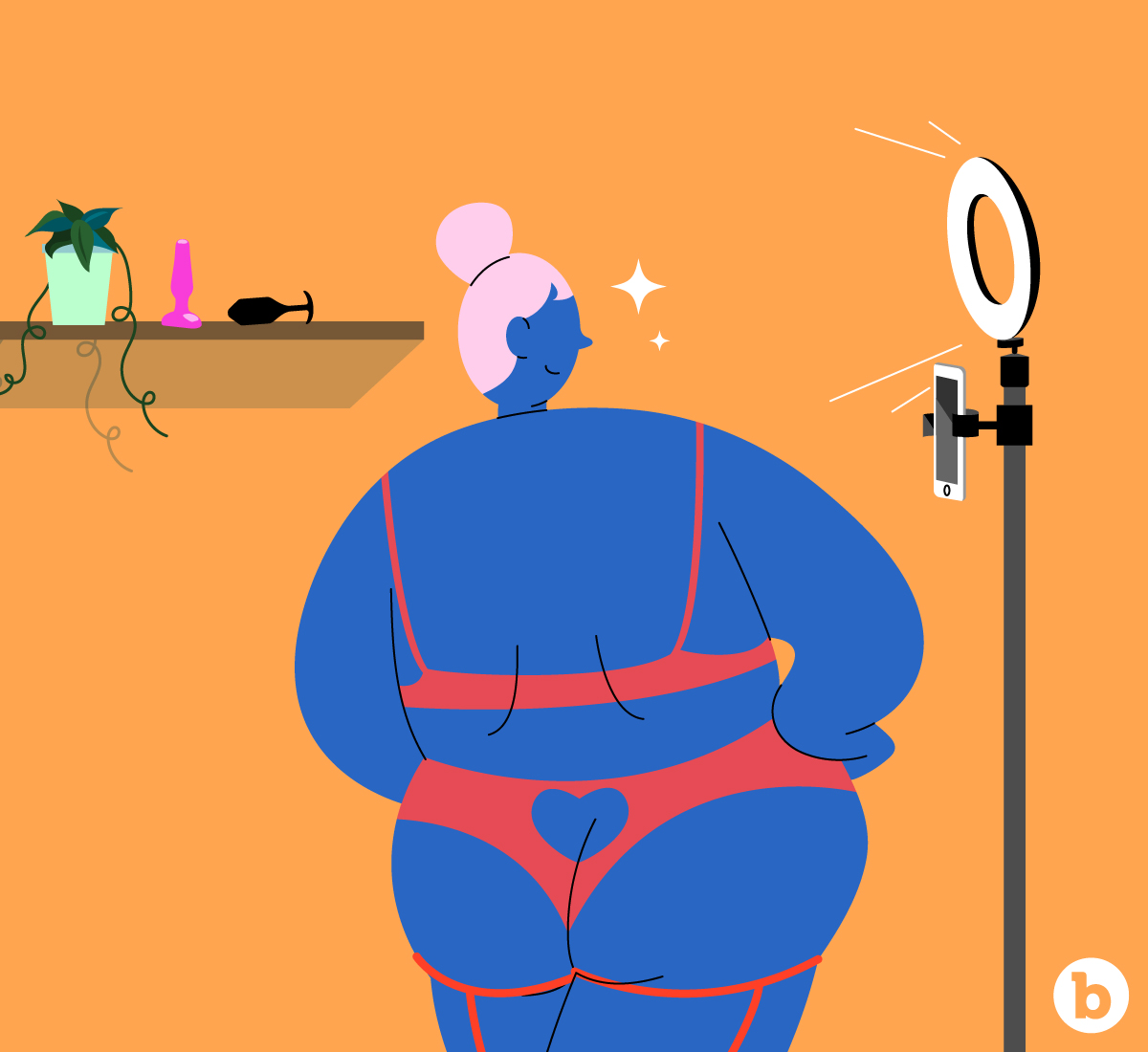 Now that you know how to set up a virtual sex party, the next thing you should do is decorate your room prior to going live. You don't want to be on a boring old bed. Put some rose petals on your sheets. Light candles. (The more light the better. This isn't a "sexy dim" situation. You want folks to be able to see you. Have those lights blasting!) I like to put some erotic photos behind me.
Then, test out the camera to make sure that you can do what you want to do at the party. If you plan on masturbating with your legs up behind your head, test with the camera to make sure you're in the frame before signing into the event. You want folks to be able to see you when you're showing off!
CRACK YOUR BELFIES: How to take good booty pics!
Next, you want to prep accessories. I always like to do an outfit change amid the party. I change from a jockstrap to a thong to a leather harness. I love me a good reveal. But also make sure you have all your sex toys out, cleaned, and ready to go. Sex toys are the spice of virtual sex parties. They keep things exciting.
They also allow for further engagement with attendees. For example, the last party I attended, I whipped out the b-Vibe Cinco Anal Beads, and while talking to folks, I said things like, "Yeah, you want me to put in another ball?" There was one guy who was really turned on by having the balls rapidly move in and outside of me, so he asked me to continue doing that. I happily obliged, and then he had one of the most powerful orgasms I've ever seen. It made me feel incredibly sexy and powerful!
Master the flow of the virtual sex party.
At a flesh and blood sex party, you don't just walk in, drop your pants, and get straight to business. You introduce yourself. You start flirting. You have a drink to loosen up. The same is true for a virtual sex party. It takes a bit of time to start feeling comfortable and well, horny.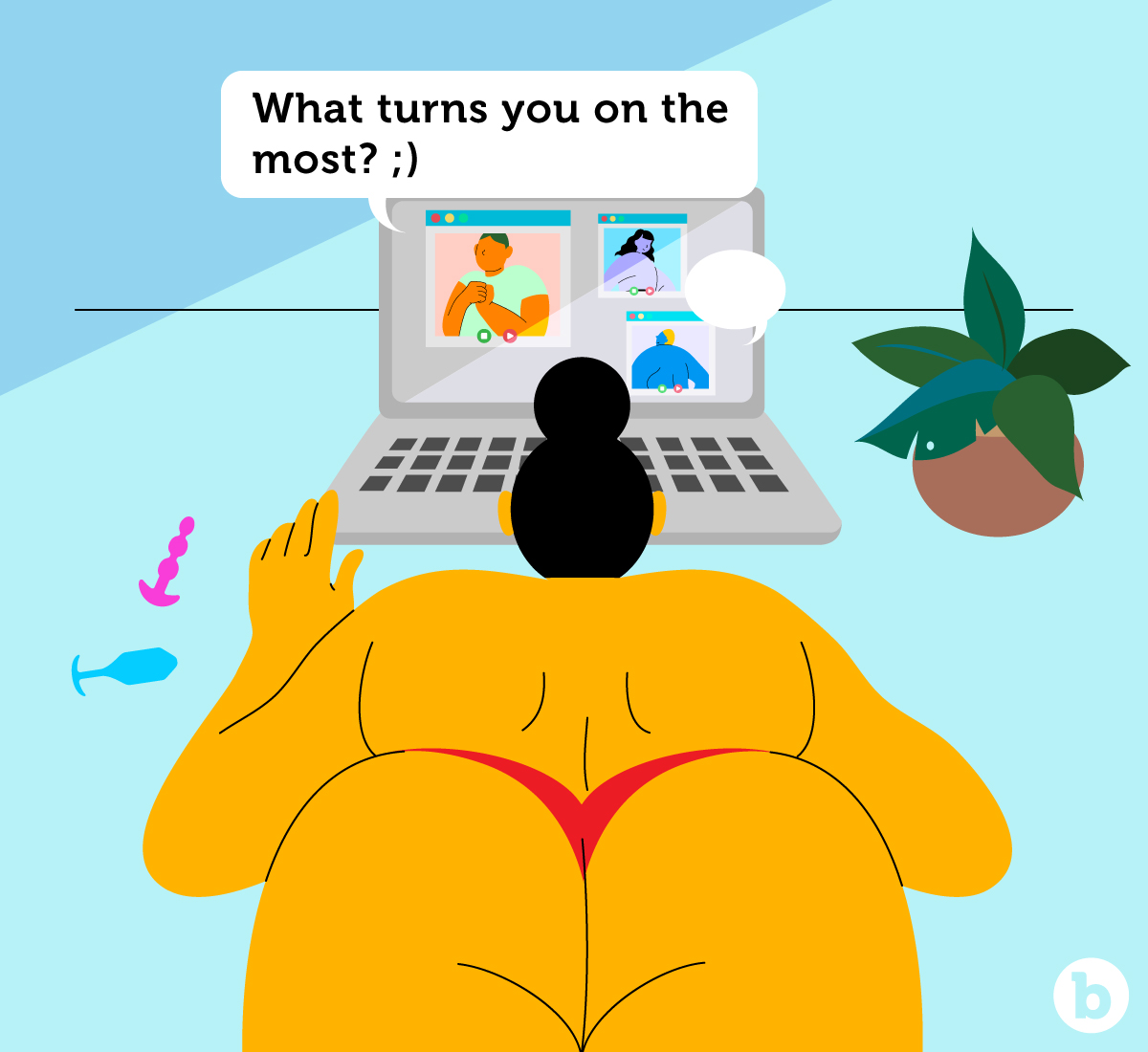 Introduce yourselves. Then I like to start the party off by playing some good ol' fashioned Truth or Dare. Everyone (typically) starts with truths, so I'll ask things like, "What turns you on the most?" or "What's your favorite sex toy?" - This opens up for some sexy dialogue. Then as folks start feeling more comfortable, they say dare, and that's when you ask (or get asked) to remove articles of clothing, touch yourself, or test out the b-Vibe Rimming Plug you were talking about earlier.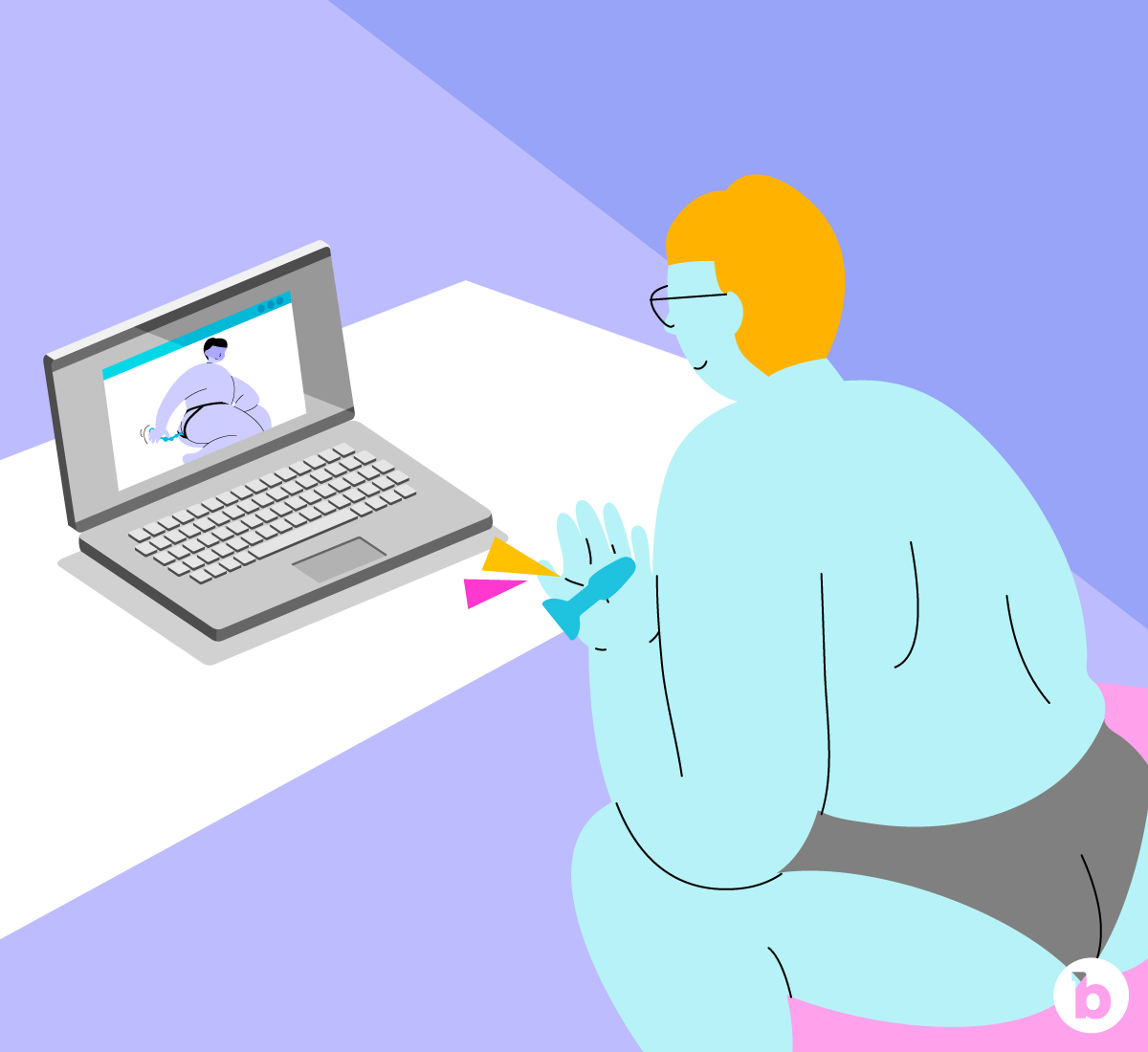 Then it's like Pringles: Once you pop, the fun don't stop! Other folks get turned on as they watch the first person play with themself. They then get naked and start playing with themselves. Suddenly, bam, you're in the middle of a virtual sex orgy!
How to end a virtual sex party.
There reaches a point in every virtual sex party where most (if not all) of the attendees have orgasmed, and everyone is starting to just watch what other folks are doing, instead of playing with themselves. When this point is reached — and everyone seems satisfied and exhausted — I like to ask "How are we all feeling?" - Usually, folks say they doing really well. I then say, "I think it's time for all of us to pass out. How does that sound?" If everyone agrees, then you can end the video chat. If a person or two says they want to keep going, then you can say, "Awesome, if folks want to stay let's do it, if not, head on out and we'll see you next time." A few folks will likely leave, but enough will remain to help those last few folks get off.
Once the party is over, check in with yourself. See how you're feeling. Maybe take a hot shower, or if you're with your partner, have them hold you. Engage in any aftercare you might need.
Alrighty folks, now you know exactly how to attend and even host a virtual sex party.