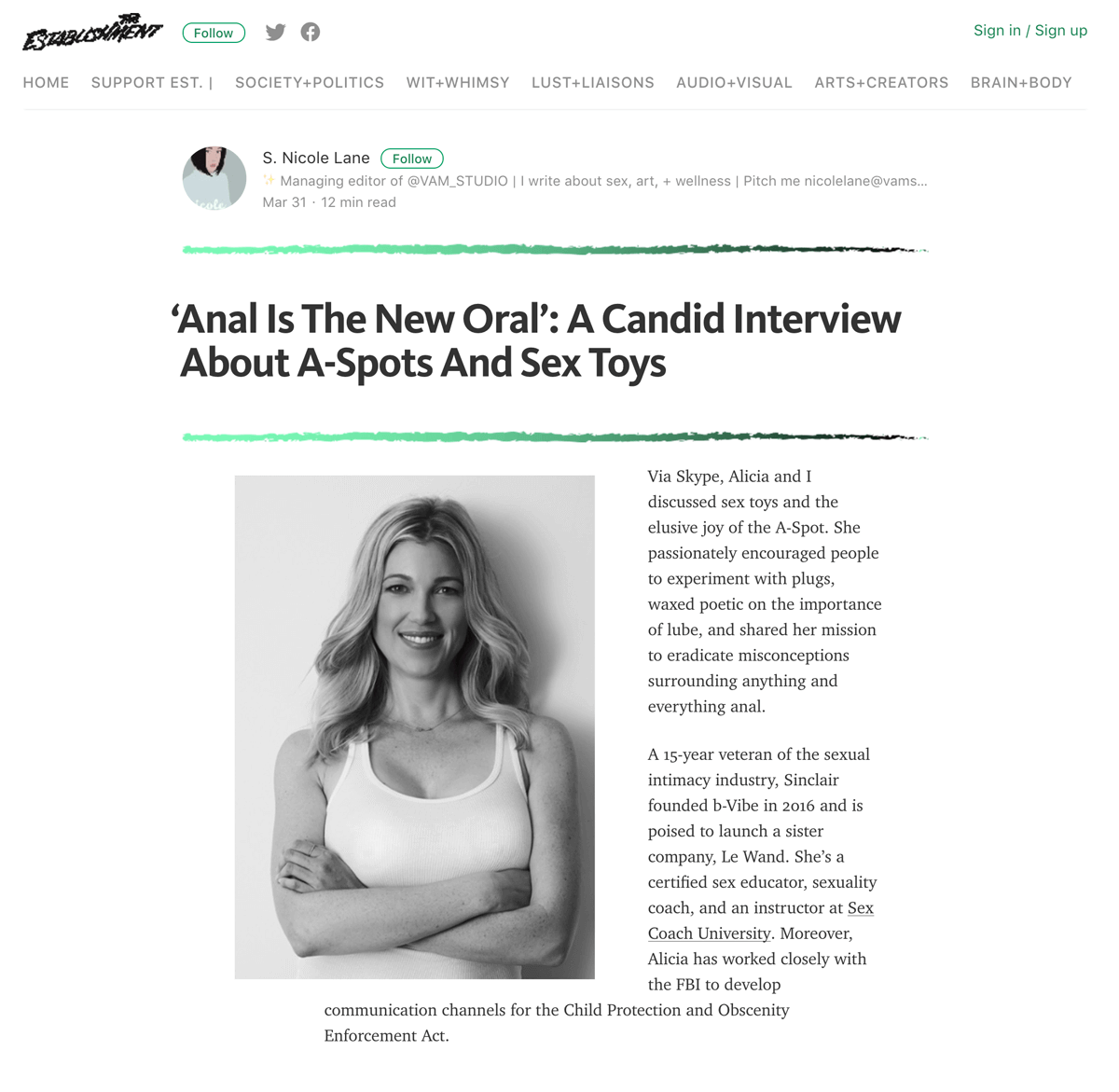 This interview between b-Vibe founder Alicia Sinclair and Nicole Lane, titled, 'Anal Is The New Oral': A Candid Interview About A-Spots And Sex Toys was first published on The Establishment. 
Neither the butt plug nor the desire to put on in a butt is rare. Some estimates place the sex toy industry as high as $15 billion a year. Most sex shops sell them in a rainbowed cornucopia of sizes, shapes, colors, and intimidation factors; the butts of gay, straight, queer, male, female, and gender non-conforming folks have all pined for and been penetrated by butt plugs. (Among other things.)
This is all to say that the butt has long been celebrated as a playground of fraught—if undeniable—pleasure… and yet. Stigmas still prowl the periphery of our most "vanilla" encounters, so it should come as no surprise that while a whole host of us love our rump-romps, anal play remains a shadowy, shame-riddled situation (particularly for heterosexual folks).
Sex expert Alicia Sinclair is out to change all that. She's not only launched a butt plug line, she's introduced the first rimming plug to the world (more on that in a minute), and her company, b-Vibe, aims to be a multifaceted educational platform fostering sex and body positivity for its customers.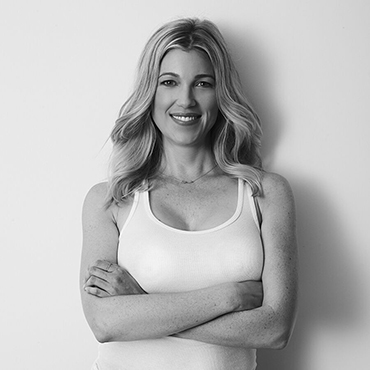 Via Skype, Alicia and I discussed sex toys and the elusive joy of the A-Spot. She passionately encouraged people to experiment with plugs, waxed poetic on the importance of lube and shared her mission to eradicate misconceptions surrounding anything and everything anal.
A 15-year veteran of the sexual intimacy industry, Alicia Sinclair founded b-Vibe in 2016 and is poised to launch a sister company, Le Wand. She's a certified sex educator, sexuality coach, and an instructor at Sex Coach University. Moreover, Alicia has worked closely with the FBI to develop communication channels for the Child Protection and Obscenity Enforcement Act.
Need I say more? Well yes, actually.
Nicole Lane: Thanks so much for talking with me! Let's start with your history. How did you become a sex expert, and how did you decide to start b-Vibe? What was that process like?
Alicia Sinclair: This is my 15th year in the industry. I'm turning 37, so pretty much since I graduated from college, I've been working in the adult world. I've worked for various companies and have done sourcing in Hong Kong and China. I felt like there was a big gap between the people who are manufacturing, marketing, and branding sex toys, and the folks in sex education, therapy, and the sex-positive community.
I was inspired by some folks I had worked with in the past. I worked as the VP of Sales for a company called Jimmy Jane. It's changed a lot because it was acquired by a private equity company [Diamona Products in 2014], but at the time it was one of the first companies on the market that had warranties and used body-safe products—that was my first real connection with sex-positive and healthy body brands.
Part of our marketing efforts was education, so we had a girl who worked for us, Meredith Davis, who had recently graduated from Indiana University—from the Kinsey Institute—and she and I developed a 45-minute sex education program that we would give prior to our product trainings. We would teach retail associates all about the body and common sexual questions, and then we would teach the products themselves.
At the time, I was very inspired by the sexual education process that we had gone through and I wanted to become a sex educator myself. I'm an "I want to know, I want to know, I want to know" person.
I was just about to graduate from my course and at the same, I had this idea—my basic philosophy was that no one was really serving the anal play market. There are prostate products that are coined as "sexual health", there are products that are very specifically geared toward gay men, and then there are little pink butt plugs.
But there is really nothing that serves what it's like to be a person looking for innovative anal play products. And there was a lot of misinformation associated with anal play in general, a lot of stigmas—"I like anal play, am I a slut?"—attached to it.
My desire to start b-Vibe all [stems] from wanting to make innovative products, wanting to make them correctly so that they work with people's body's, wanting to provide really inclusive and sex-positive branding, and pairing all that with education.
Nicole Lane: Could you talk about some of your products? Are there any you're particularly excited about?
Alicia Sinclair: The Rimming Plug is our flagship product. It's the one we sell the most of and it has also been on the market the longest time. It offers what our industry would call "the most innovation". This plug has repurposed technology from a rabbit vibrator and used it for a butt plug instead. You get the rotation around the neck—so you're hitting that anal sphincter—and it's meant to replicate the sensation of rimming, or analingus. And then you get another motor inside that's gonna stimulate the prostate or the a-spot. It's a large, stiff plug. If you're a big fan of anal, this is the crème de la crème of butt plugs.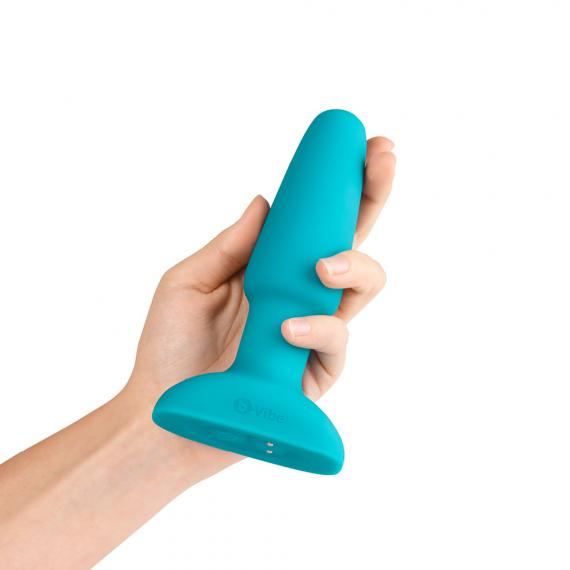 On b-Vibe's rimming plug:
"If you have a vagina, then you also have a clitoris, and the wall in between your anus and the vagina is is very slim. Once the plug is fully inserted, you can feel the vibration from the butt plug, especially from the tip, on the back end of the clitoris which is called the A-Spot. Additionally, there is the anal sphincter. The entry to the anal canal is filled with nerve endings and most of the time those are completely ignored."
On b-Vibe's trio plug:
"If you have a penis, you're hitting the prostate. The trio anal plug is a dual-stimulation product. It has eight levels of vibration, so it kind of pulses. This plug can serve all needs. It's also flexible — so it can be worn during penetrative sex — and it can be worn during fellatio. It's really strong."
Nicole Lane: What sort of lubricants would you suggest for people who are trying anal play?
Alicia Sinclair: I'll give you the CliffsNotes because it's a long answer. It depends on what you're doing. If you're just playing with fingers, typically I would suggest a glove because it makes everything nice and easy, and you can use something as simple as coconut oil. If you're going to have penetrative anal sex and you're not using a silicone sex toy, then a silicone lubricant is your best answer because silicone doesn't absorb into the body. It stays very wet and slick for a long amount of time.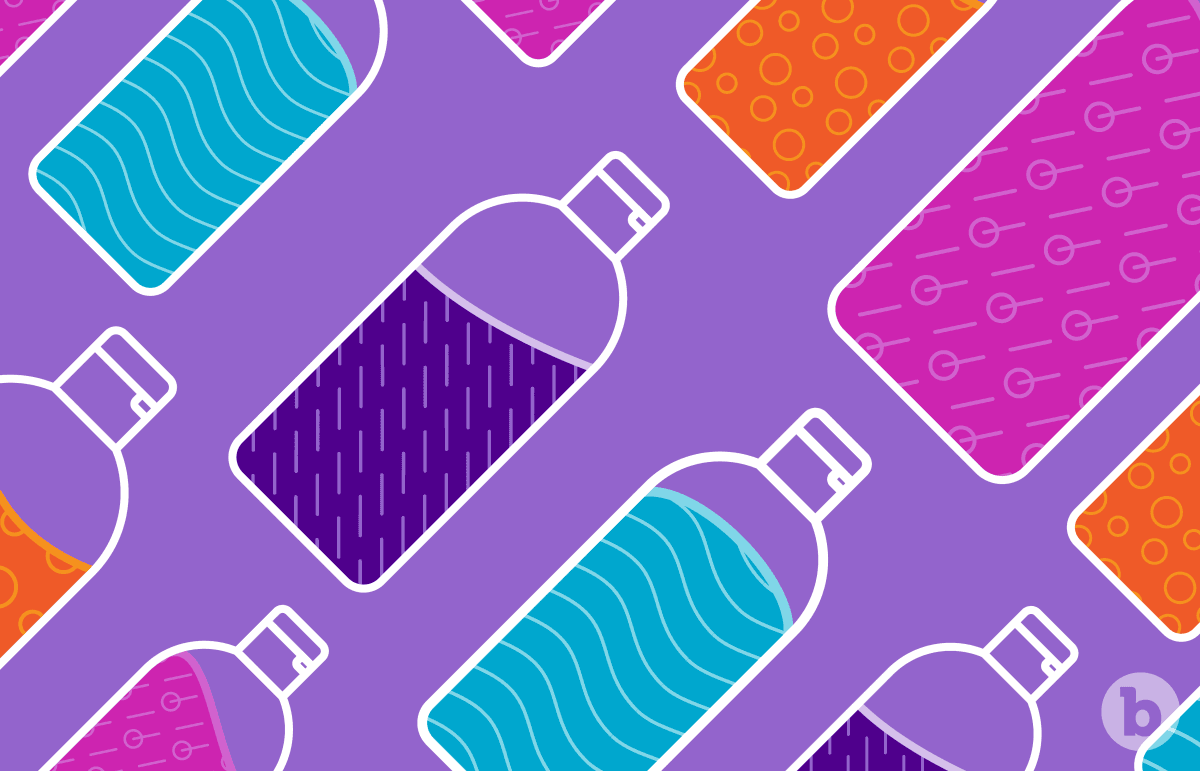 Because the anus is totally not lubricated, this is going to give you the smoothest experience. Water-based lubes will dry out. If you're using a butt plug or a sex toy that's silicone—like any of our plugs, then I would recommend a high viscosity water-based lubricant. They are typically called a "gel." My favorite to recommend is Sliquid Sassy; that's the best one to use with silicone sex toys for anal play.
Nicole Lane: I have personally been trying to experience anal play for a while now but it's always been something that's a little painful for me. I am willing to try it, however. Do you have any tips for someone who is in the same situation as me and how to get beyond that?
Alicia Sinclair: The nervousness?
NL: Yeah, the nervousness and again, the proper lube, maybe surroundings. How can I make the situation more comfortable?
AS: If you don't mind me asking. Has it been partner play that has been painful?
NL: Yeah, yeah.
AS: Has that been filled with pressure and somewhat non-consensual?
NL: No, maybe a little bit more in the past, but now not so much. I think it's mostly just my own nerves. I'm nervous of the pain and because I'm nervous about the pain, the pain exists.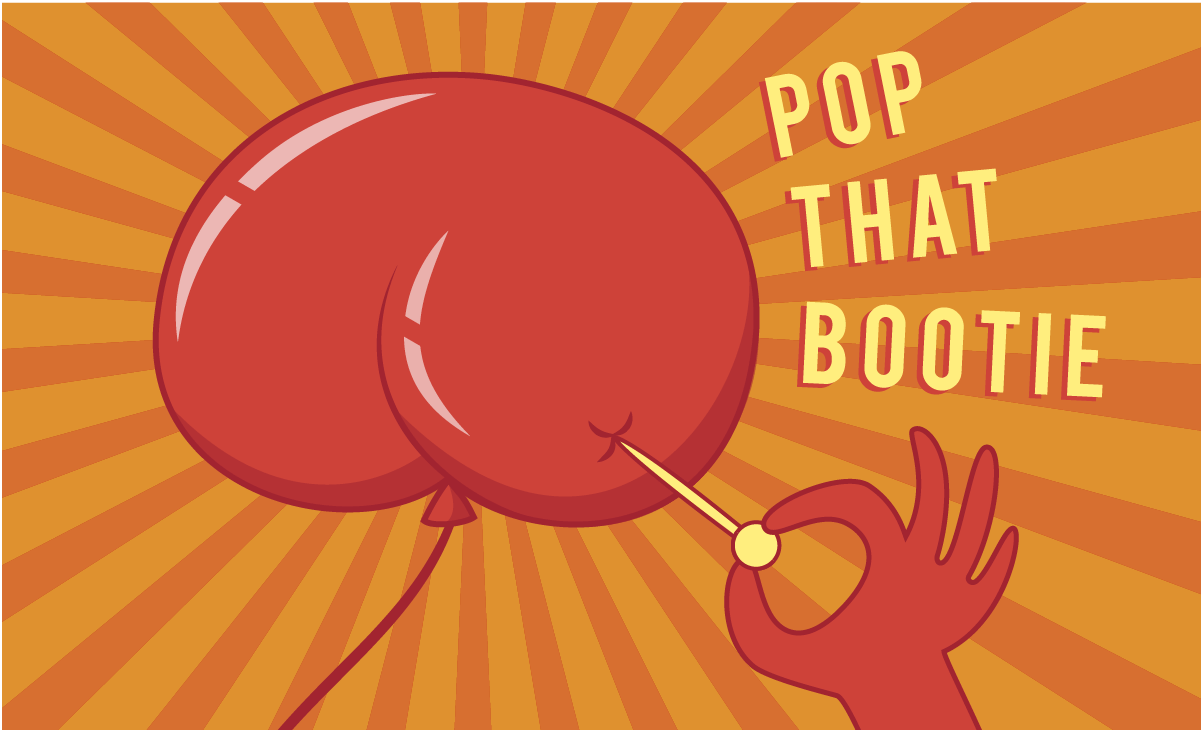 AS: Yeah! Of course. So you're kind of spot on by saying that because the interesting thing about anal play is that you're working with two muscular systems. You have your skeletal muscular system, and just as you can control your kegels, you basically control your sphincter muscles. Inside your sphincter is a muscle which is the same muscle that is linked to your stomach and your nervous system. So if you're feeling nervous, those internal muscles inside your anal canal are going to clinch up and be tight. Being comfortable and breathing is a big part, as is being very clear what your boundaries are.
For example, I may say, "I'm comfortable with one finger tonight." That's it. Setting that boundary early on and not going zero to penis is super important, no matter what the penis size is. It's a completely different sensation. It's gonna feel weird. Because normally things are going out, and you're putting something in. There's going to be an automatic, "Oh my God, what is happening here?" That's something you have to relax into. Something like the "Novice Plug", because it has a vibration, would be great to try. Vibration tends to relax the body.
When penetration is going to happen (I'm making the assumption that you're heterosexual), actually bearing down and pushing out is the best way to get something in there. Rest a minute. Don't start the thrusting right away. Sit with that sensation for a minute and let your body get used to it. It's fun to start with a lot of lubricated fingers and then lube up the penis as well.
Nicole Lane: How do you advise couples on beginning to talk about anal play, and why do you think there remains such a taboo or stigma around anal sex?
Alicia Sinclair: Whethe you're tying somebody up, using a blindfold, or have a sex toy, all of these things could be considered taboo. Some of the butt sex [stigma] goes back to associations with gay men [and the AIDS epidemic of the '80s]; some of it is about it being "dirty." These fears are just part of our culture, our socialization, our inability to accept women's sexuality in general, and they all come together and form this taboo.
In the past five years, we have been talking about it a lot more. Now we are talking about sex toys, how to have great sex, masturbation, pornography. These things weren't happening in the open the way they are now. I think this is really starting to happen with anal play. Anal is the new oral. It's growing every year—it's a growing category.
As for how to about it: Take a non-pressured approach.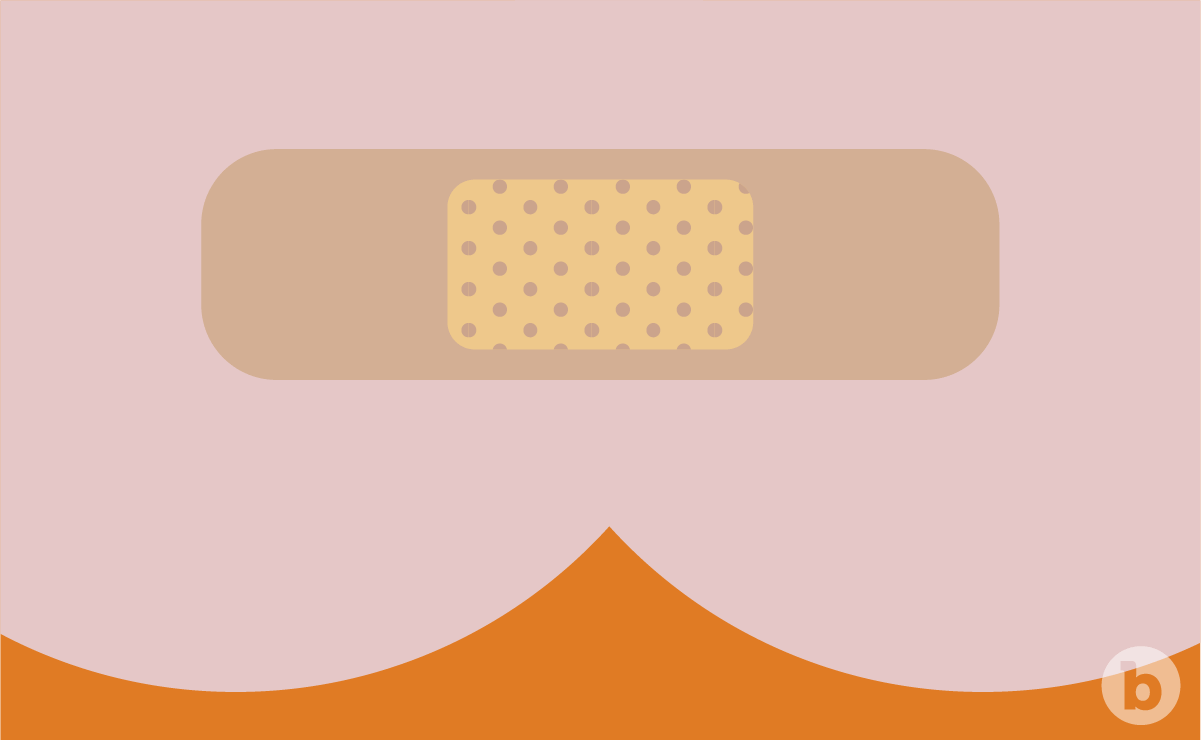 Nicole Lane: Can you talk about some of the things to not do when trying anal sex?
1. Anal Ease, or numbing creams. It's basically like when you go to the dentist, and they numb your mouth. Yeah, it doesn't hurt when it happens but what happens the next day? It's the same thing. If you don't put any prep work into it beforehand, and it's totally numb, and your partner is going at it, you're going to have a pretty irritated butt for a bit. I highly, highly discourage people from using numbing cream. You want to feel what's going on.
2. Never use anything that doesn't have a flared base because that urban myth of losing things in the body is real. Unlike the vagina, which is attached to the cervix (so it has an end point), the anal canal is a holding cell. The anal canal is not terribly big and if you put something too large up there, it actually gets sucked in.
3. I also recommend using body-safe products. Just like the vaginal tissue, it's also a sensitive area. You want the experience to be healthy and good so that you can repeat it.
4. Always use lubricant.
Nicole Lane: Do you have any advice for someone who is interested in getting into the sex toy business, or in becoming certified as a sex expert?
Alicia Sinclair: If you are looking to become a sex educator, there are a number of different resources. There is one where you can get your feet wet pretty inexpensively, which is Sex Geek Summer Camp. It's four days. You learn everything from the basics to what it means to be a sex educator. It's a good base. It also depends if you want to be certified in a physical location or not. There's a Sex Coach University, which is where I went. That's completely online, you can do it at your own pace. There are various others.
I would just want to make sure that it's [an institution] that's going to give you credentials and that the person running the course is highly credentialed themselves. If you want to get into the sex toy industry or if you want to design a product, sell a product, or work in a retail location, all of those things have different entry levels: it just depends on what you want to get into. Find a company where you feel empowered by their mission, their product selection, what they represent, and what their core values are.
NL: Right. I've been finding so many amazing companies with articles on their platform that are very sex positive—I'm so inspired by them!
AS: Yeah! A lot of them are female-run! We have this whole new community. Like Holly, from Unbound.
NL: I was just thinking of her!
AS: She's amazing, I love her. There is this growing trend of really cool, supportive women in the sex toy industry. It's awesome. The future is female!
NL: OK, last question: Any exciting things happening for b-Vibe?
AS: We have a pretty great product assortment for this year, like our Triplet Anal Beads. What's awesome about anal beads is that they are meant to go in and out. They also have a built in training system. You can start very small and move toward the larger beads. We have some non-vibrating products coming, which are less expensive, and more comfortable for longer wear. Then we are also coming out with a smaller version of "Rimming" plug, which will probably be our best selling product. Everyone always wants that product smaller so it's finally—literally!
For the past two years, I have been working on a sister brand called "Le Wand," which is modern, sleek take on the magic wand vibrator. It's very stylized with beautiful packaging and really nice attachments. That product is going to be out in about six weeks. So that's our next launch.
Anal Play 101 is my way of giving back.