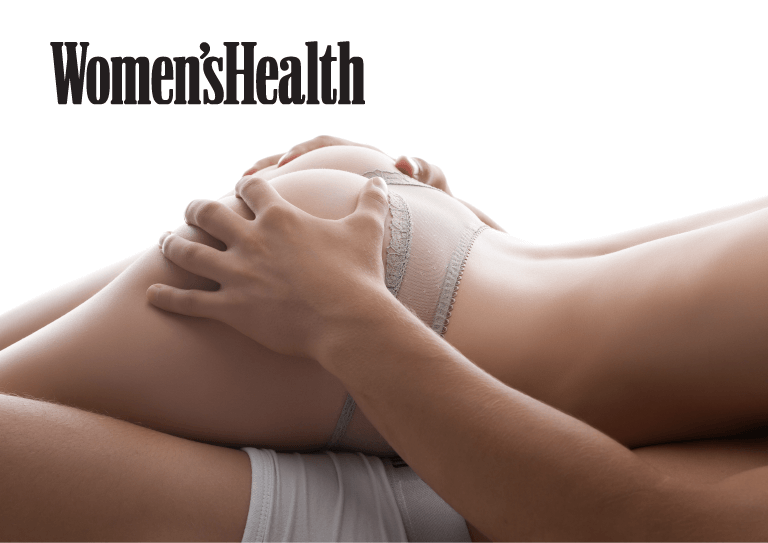 Kristine Thomason's article — 9 Ways to Have More Orgasms, According to Sex Toy Designers — featuring b-Vibe's Founder Alicia Sinclair, was first published on Women's Health.
Raise your hand if you'd like more orgasms in your life.
Reaching that final moment of ecstasy can certainly be elusive. But who better to offer tips for reaching that big O than ladies who literally design the toys meant to get you off?
These four badass female founders and CEOs of sex toy companies have gone through countless trials and errors, and heard feedback from thousands of women who tested their products, all with the goal of learning just how to keep women satisfied. Every time. Here, they share some of their insights on how to have orgasms for days.
1. REMEMBER: YOU ARE UNIQUE
First thing's first, it's crucial to remember there's no one-size-fits-all formula for a mind-blowing orgasm. "There are, of course, trends, but the biggest trend is that there is no normal, and every human narrative is unique," said Alexandra Fine and Janet Leiberman, the CEO and CTO of Dame Products. "Learning from your community can be an amazing tool to learn more about your body and preferences, but don't get hung up on what 'most people' like. We'd be surprised if you match 'most people' more than half the time. So play, experiment, listen to your body."
2. SERIOUSLY, EXPERIMENT LIKE CRAZY
If every woman is different, that means in order to find your bliss, it's going to take a whole lot of investigating. When it comes to vibrators, for example, "some women prefer more rumbly, slow vibrators while others prefer a higher frequency vibration.
The only way you can really determine what you prefer is by trying both and seeing which you like more," says Polly Rodriguez, the CEO of Unbound.
And Alicia Sinclair, the founder b-Vibe, The Cowgirl, and Le Wand adds:
"Low-frequency 'rumbly' vibrations tend to be diffused through a larger surface area—like the head of a vibrating massager, while high-pitched vibrations are more typically used in focused, pinpoint vibration products. I personally prefer lower frequency vibrations because it resonates deeper in the body and causes less numbness during a play session."
3. TREAT YOUR CLITORIS LIKE A QUEEN
"Most women are aware that the clitoris is the epicenter for pleasure," says Sinclair. And there's a whole lot of ways to stimulate this part of your anatomy.
In Fine's work, she's discovered "some vulva owners like a mix of pressure and vibration, some people like layering (not touching their clitoris directly), some love an orbiting motion, and some love direct vibration." And the list goes on and on.
"It's definitely worth assuming that you can't assume anything when it comes to the clitoris," says Fine. "There are many different variations of touching worth playing around with, and it's worth trying them out both solo and with partners so you can get a feel for what you enjoy."
4. TRY SLOWING THINGS DOWN
More power is not always better. While developing her vibrators, Sinclair discovered customers were, to her surprise, more drawn to lower-intensity vibrations. "During the testing process of the Le Wand Rechargeable Vibrating Massager, the overwhelming feedback was to add lower settings," says Sinclair. "This prompted us to include 10 speeds that range from gentle, low vibrations that go up to speed-demon powerful." So if you've been dialing up your current vibrator to the highest setting, to no avail, try taking things down a couple of notches.
5. GO EXPLORING
Your clitoris is key, but it's not the only thing going on down there. If you've mastered the art of stimulating your clit, try venturing into the vagina for pleasure. "The first two or three inches of the top vaginal wall are more responsive to pressure and movement, rather than vibration (think tapping motions)." says Sinclair. That's why she created accessories for Le Wand including "Curve" for G-Spot play. "Pro tip: Use the internal attachments with a vibration mode that replicates tapping for a mind-blowing orgasm."
6. DON'T BE AFRAID OF YOUR ANUS
If you've long considered your anus a one-way street, consider taking a chance and experimenting a little with your back door. "The anal sphincter [the double-ringed muscle at the entry to the bum] is highly sensitive and full of nerve endings," says Sinclair.
She recommends stimulating this area during anal masturbation or partnered play since it can be an awesome source of extra pleasure. "Start out by adding something petite like the Novice Plug, which will add additional pleasurable sensations and pressure," she advises.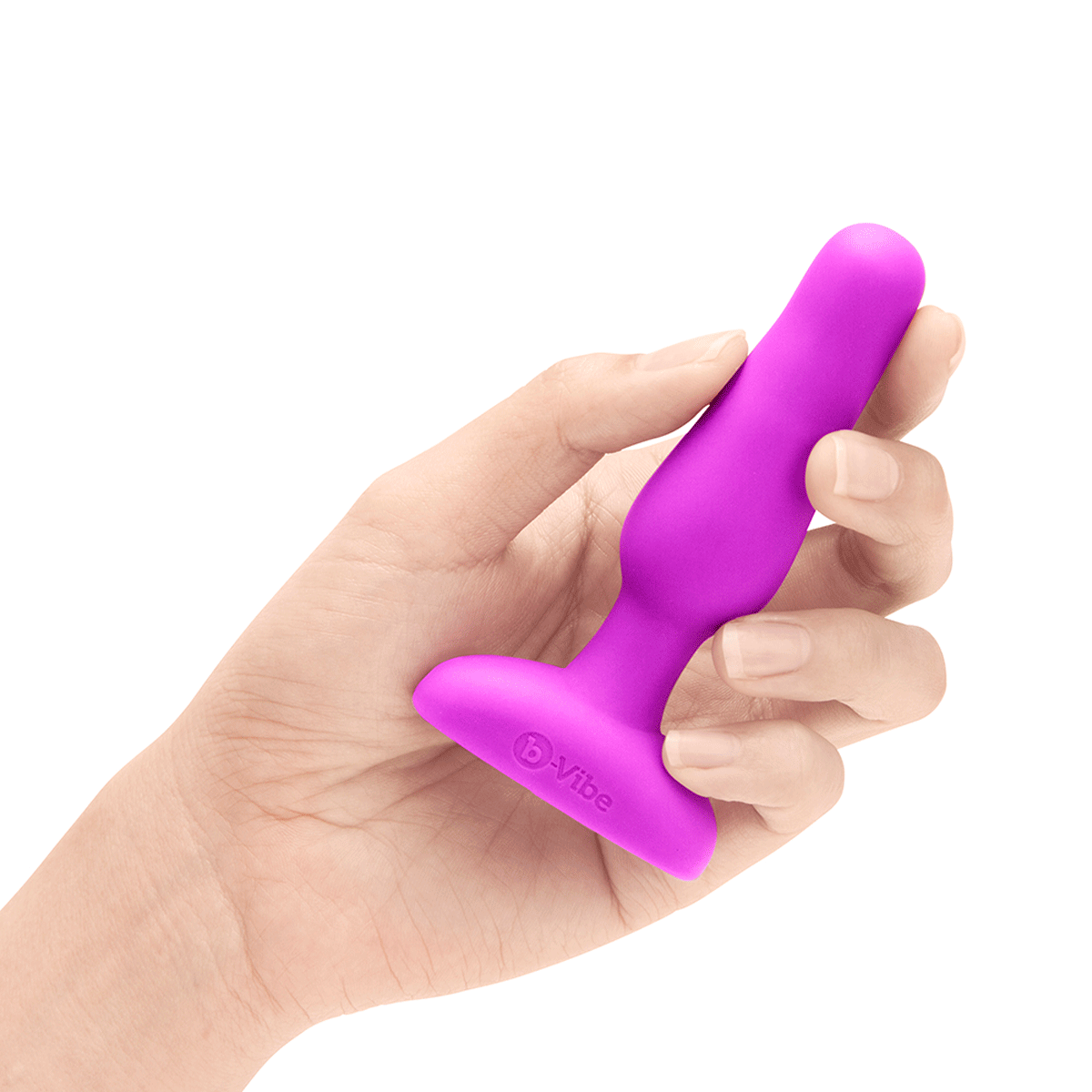 "It's also worth noting that the vaginal canal and anal canal are next-door neighbors, so when you put something in the bum, it actually shortens the vaginal canal, which results in increased pressure for you and your partner's penis." Hey, can't knock it 'til you try it, right?
7. PHALLIC SEX TOYS ARE NOT YOUR ONLY OPTION
Times have changed, and so have the size and shape of vibrators. So if you've experimented with penis-shaped vibes in the past, with no success, realize there's a whole world of toys out there that may be perfectly suited to your needs and sexual identity.
"The phallic-shaped vibrator is so outdated, and we're starting to see that now that, there are more women designing these products, which is fantastic," says Rodriquez. "When I'm creating a new toy, the first thing I think is: 'If I had this out on my nightstand and someone walked into the room and saw it, how would I feel?'"
Sinclair agrees she's seen some positive feedback for her non-gendered, inclusive toys and packaging. "We regularly receive compliments about how inspired people become by the look and feel of our products. Packaging and branding matter, especially in the sex-toy game." So fear not, there are plenty of approachable, non-phallic toys out there to get you going.
8. FOCUS YOUR ATTENTION INWARD
"One of the biggest trends we've seen is a desire to connect with oneself," say Fine and Leiberman. "On top of that, our research suggests that vulva-owners are interested in doing this (connecting with oneself) in a low-tech sort of way, without excess features like apps and sensors."
In other words, you don't need a million gadgets and gizmos to take you to pleasure town. Rather, try focusing on yourself and what feels good for your body—adding a low-key vibe into the mix is icing.
And when it comes to enjoying yourself with a partner, Fine adds: "It's definitely great to make sure that—even before experimenting with a partner—you spend some time understanding what you're interested in. This will make communication with your partner much easier and help lead to more awesome pleasure for you both."
9. BE VOCAL WITH YOUR PARTNER
"A lot of the time, even when a tester didn't like a product, they still write back that they really enjoyed the experience, and they're thankful for the opportunity to test," say Fine and Lieberman. "I think that shows how much people, and women in general, want to be asked what they like and don't like (and be able to give honest answers)."
And, hello! That doesn't just go for sex toy reviews—it applies to all things between the sheets. "For women's partners, I think that translates into trying different things, asking the questions, and being ready to take ego out of the equation when it's not all positive. For women themselves, maybe it's about finding friends (or partners) you can have the brutally honest conversation with so you can share, analyze, and get ideas."
Orgasms are, after all, 1 percent inspiration, 99 percent, well, all of the above.