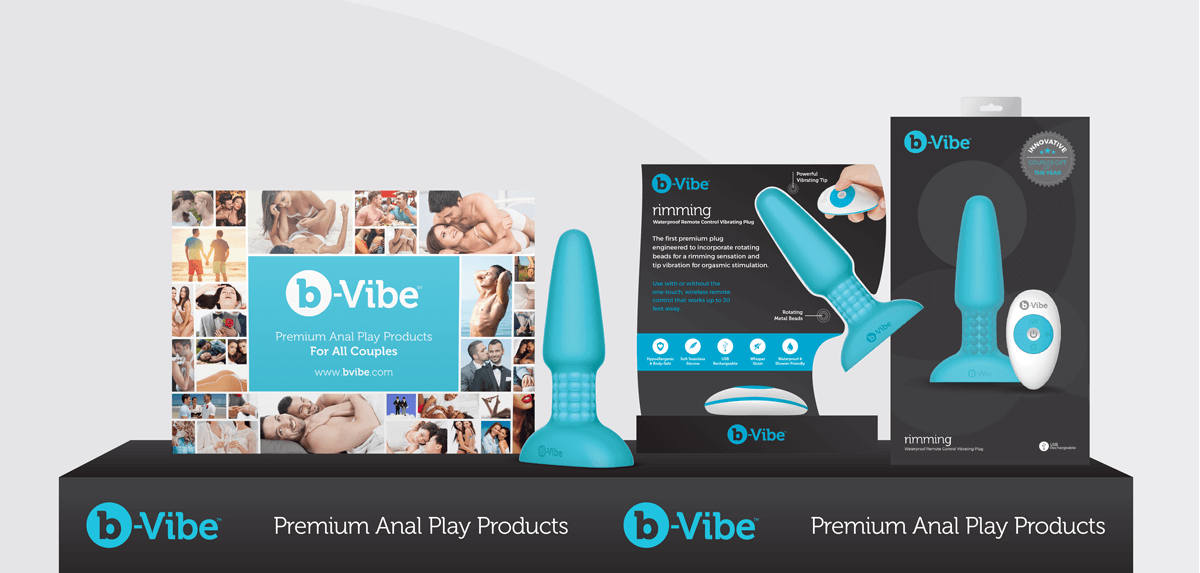 b-Vibe isn't just committed to bringing top-notch information and know-how to consumers. We also are dedicated to empowering retailers with the most effective tools and tips for creating an in-store and online destination that's inviting and easy to navigate. Read on for retailer support.
At b-Vibe, we are currently working on creating an in-store and online merchandising guide offering everything that you need to maximize your retail space.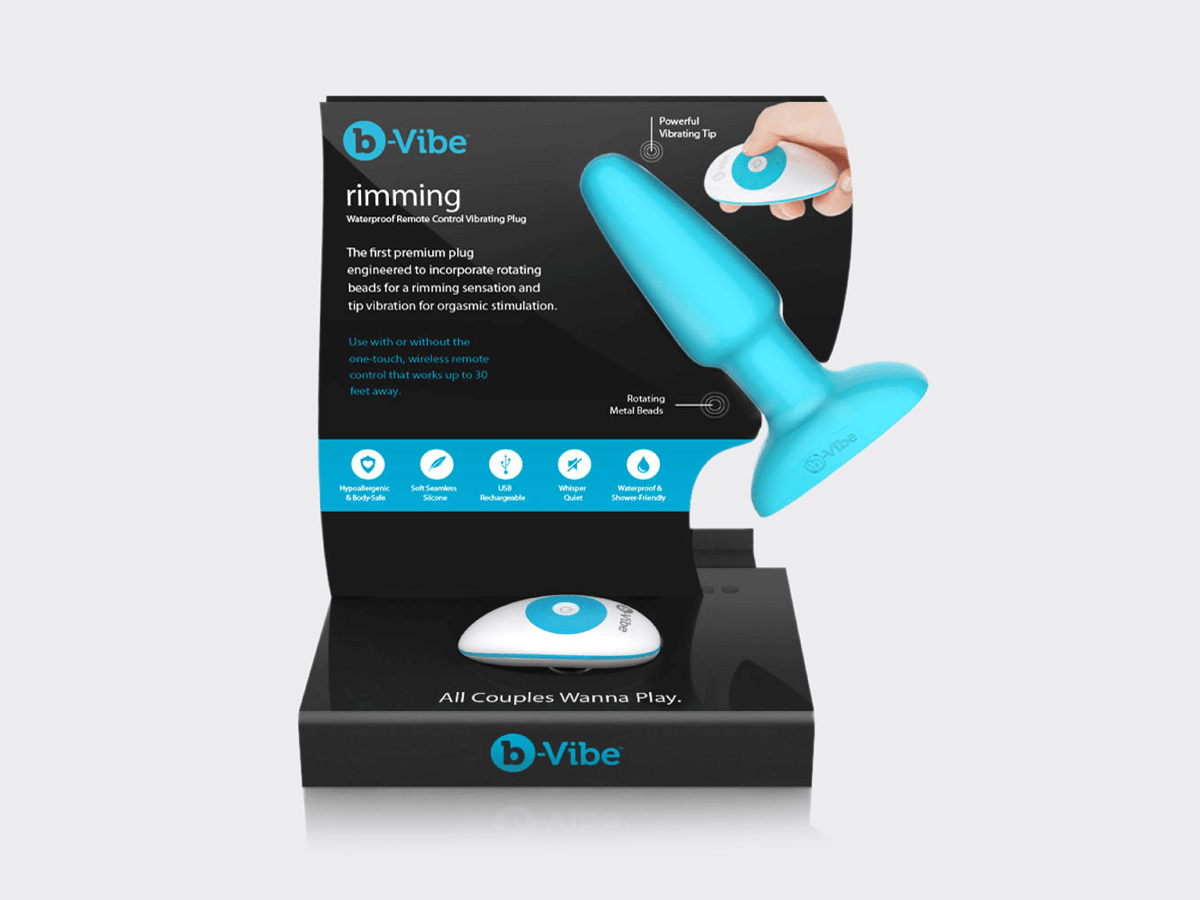 Our ultimate goal is to bring a fun, sexy and cool vibe to the anal category. Although the popularity of anal play is skyrocketing, for those that haven't reached that point we want them to feel comfortable in their decision to explore their sexuality. We do this by helping retailers merchandise effectively with planograms and plenty of signage. b-Vibe offers a full catalog of materials for marketing in-store or online, including signage in a variety of sizes, videos, and a plethora of product photos.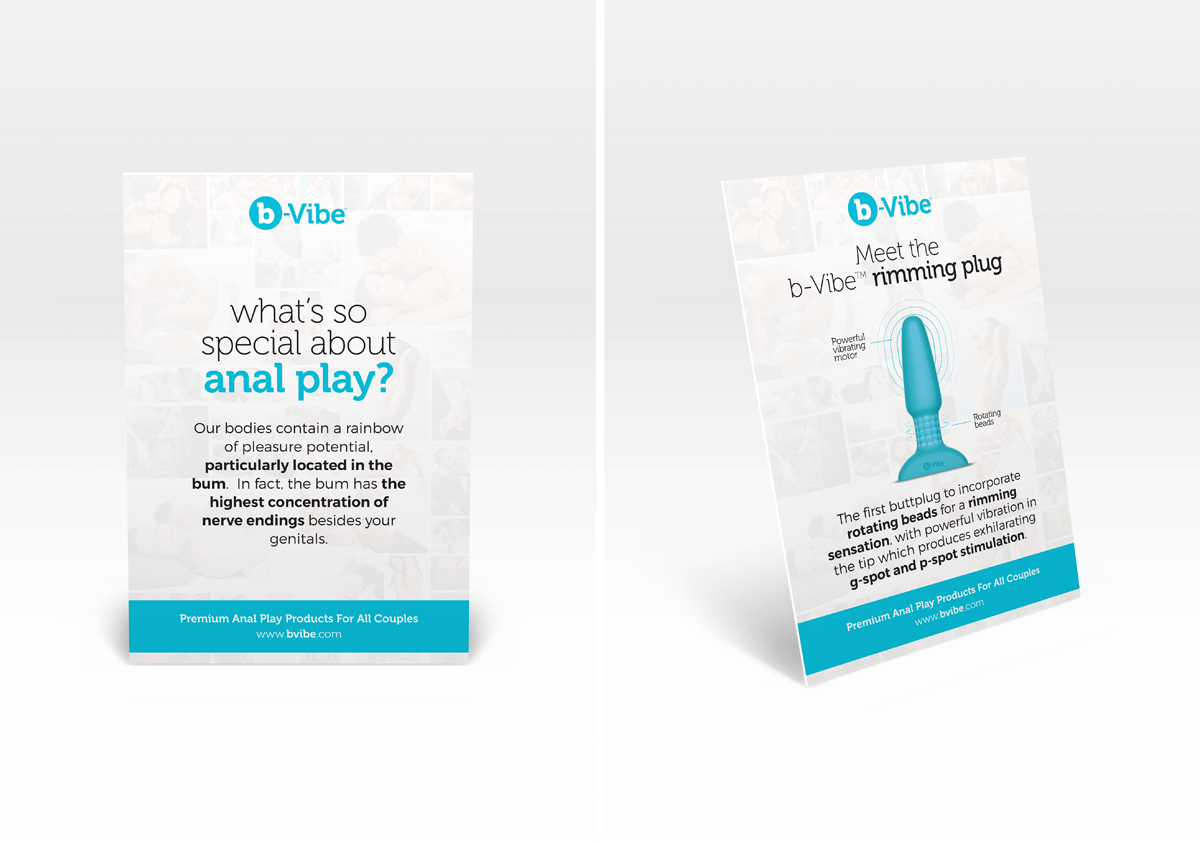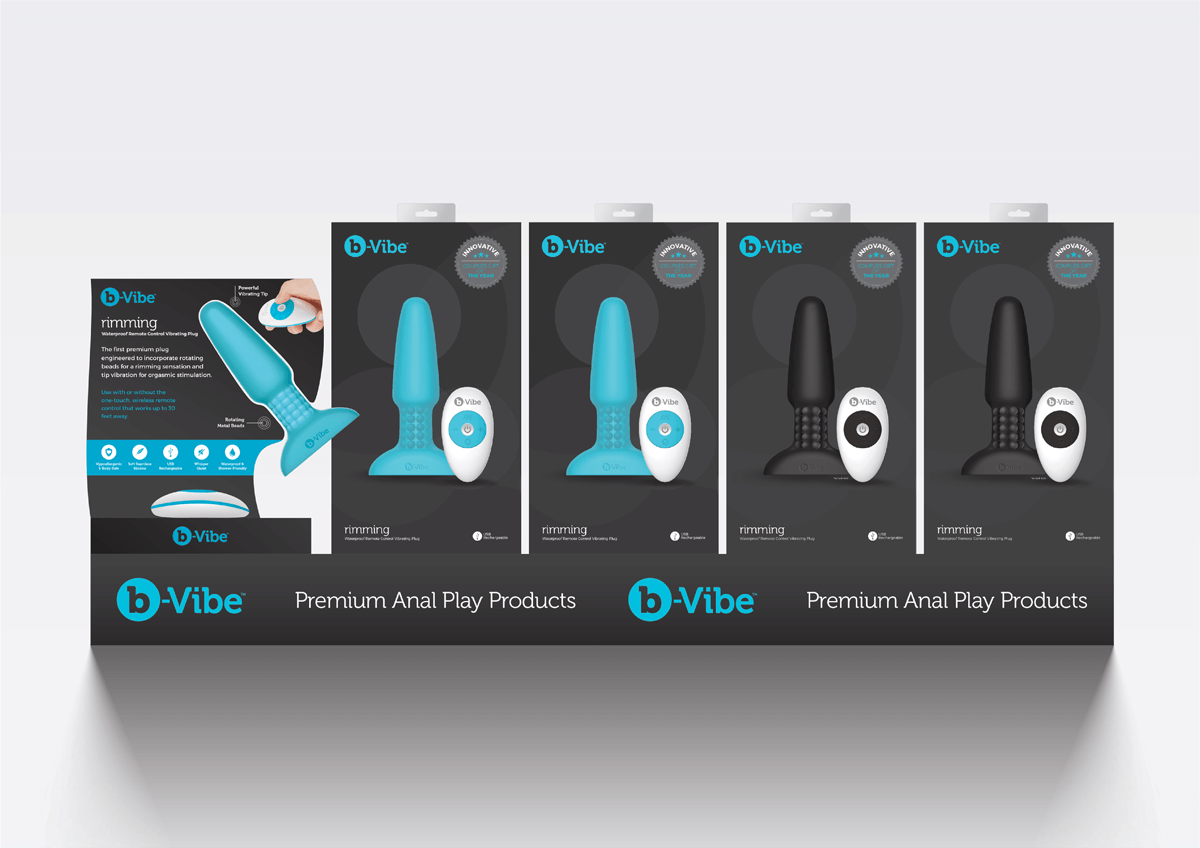 Brick-and-mortar retailers can take advantage of the b-Vibe in-store display, which boldly showcases key selling points and instructions on how it works. The cheeky design of the display is inspired by the curve of one's "bum". It allows customers to touch the product while keeping it safe with included anti-theft components. The b-Vibe stands out on the shelf with "shelf talkers" that are now available. These signs can be set on a retail store shelf or affixed to a slat wall to grab the attention of passersby and let them know why they need a b-Vibe in their life.
This week's topic in our Retailer Support is Pimp Your Vibe.
Follow these links to read the rest of the series!
Part 1 – b-Vibe Takes Charge
Part 2 – The Impact of POS Materials and Merchandising
Part 3 – Be a Merchandising Maven